New York Marijuana Regulators Approve Rules For Hemp Flower Sales, Delta-8 THC And More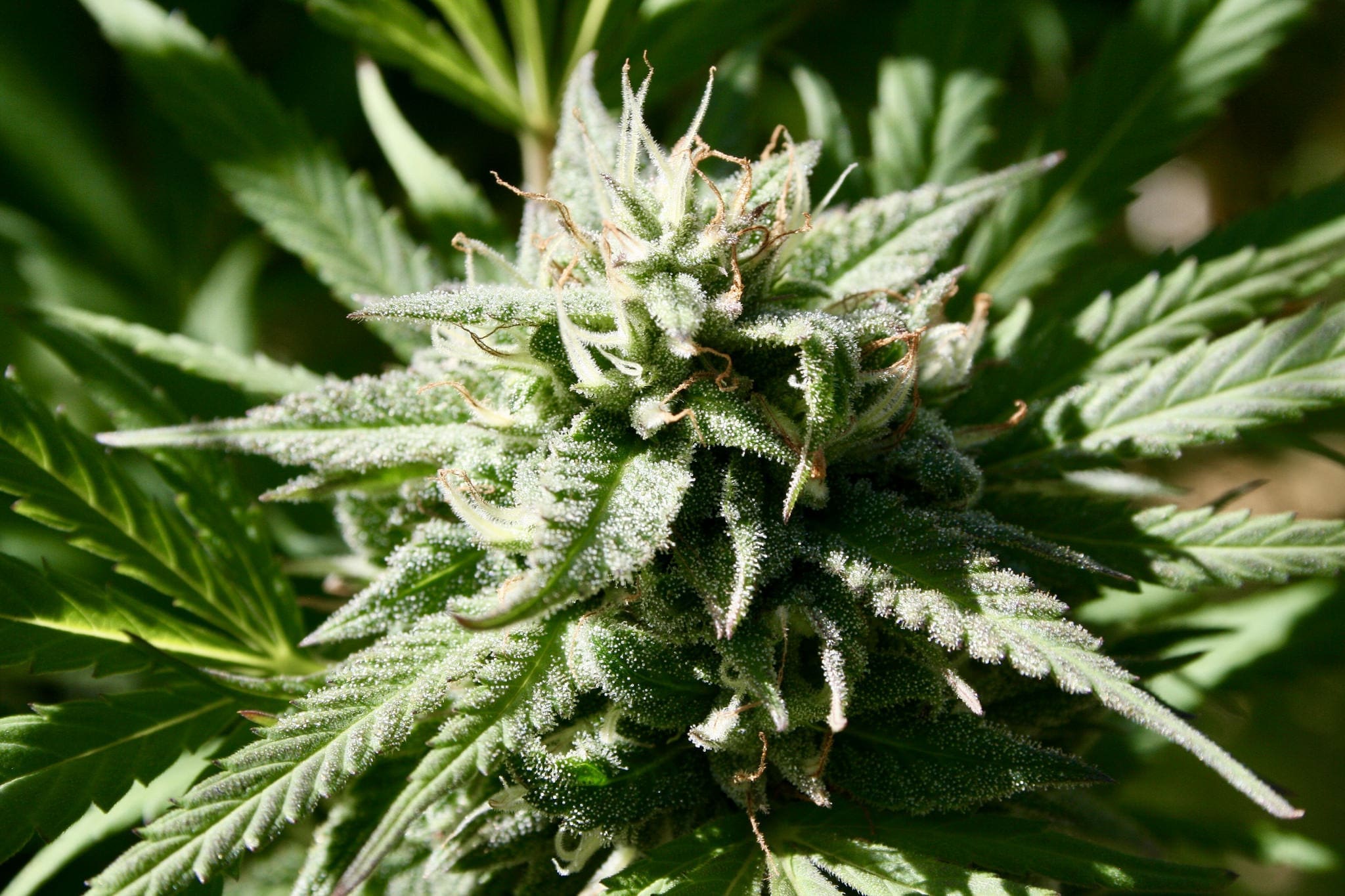 New York marijuana regulators on Wednesday approved rules for the state's cannabinoid hemp program, notably clarifying that flower from the crop can be sold but delta-8 THC products are currently prohibited from being marketed.
Hemp-infused foods and beverages will also be allowed.
The state Department of Health had initially proposed rules for hemp-derived cannabinoids, and they went through a public comment period before being formally filed by the Office of Cannabis Management (OCM), which was given oversight of the program under the broader marijuana legalization law enacted earlier this year.
Regulators with the Cannabis Control Board (CCB) tackled a number of issues outlining rules for marketing, laboratory testing, labeling and packaging. But some of the most consequential regulations from a market perspective relate to hemp flower and delta-8 THC, an intoxicating cannabinoid that's gained popularity and can be synthesized from hemp-derived CBD.
The board also announced that a 60-day public comment period is open for people to weigh in on a draft proposal to allow medical cannabis patients to grow their own plants for therapeutic use. That policy was the subject of their previous meeting late last month.
"We are working as quickly as we can to build a new, safe industry that promotes public health and grows our economy, and with today's approval of hemp regulations, we are taking another step forward in delivering on that promise for New Yorkers," CCB Chair Tremaine Wright said in a press release. "In just our first month of operating, we have already made it easier for patients to access medical cannabis."
With respect to hemp flower, those products can be sold—but they can't be marketed "for the purpose of smoking or be in the form of a pre-roll, cigar or joint."
Delta-8 THC regulations have been another hot topic in the hemp market. And the board made clear that its regulations "prohibit the sale of Delta-8 THC products," adding that "these products contain intoxicating qualities which are better left to be regulated in the future Adult-Use program."
"The Office of Cannabis Management is hard at work to build a new, safe cannabis industry in New York, and we are proud that in our first month we have already worked with our Board to finalize the rules for our hemp program and vastly expand access to our medical program so New Yorkers can get the relief they need," OCM Executive Director Chris Alexander said.
"The regulations approved by the Control Board today are just the start for the Cannabinoid Hemp Program, and we plan to soon propose for public and Board consideration further changes that will bring the program in-line with the regulatory structures in other states, ensuring New Yorkers have the highest level of protection while providing our businesses with the tools they need to compete."
The issuance of these regulations means that OCM will be able to start issuing final licenses for the hemp-derived cannabinoid market. While the rules take effect immediately, businesses will have a six-month window to get into compliance with new testing, packaging and labeling requirements.
Regulators also discussed areas that future editions of rules for the cannabinoid hemp program will address, including increasinge allowable THC concentrations, changes to per serving miligram caps for dietary supplements, removing requirements that products be shelf stable, amending labelling requirements and more.
They are also aiming to establish a process that will allow small hemp farmers to process and manufacture their own products.
"The hemp regulations we approved today will provide new and expanded opportunities for New York's farmers, processors, and retail businesses, including allowing the sale of hemp flower products and food and beverage products containing CBD" CCB's Jen Metzger said. "We are opening the doors for the hemp program to grow responsibly, establishing standards and requirements to assure safe, high quality products for the New York market and beyond."
Also at Wednesday's meeting, regulators announced the launch of a new online form that municipal government can use to upload information about decisions to ban recreational marijuana dispensaries and social use areas, a decision they must make by December 31.
They also discussed the forthcoming launch of a new public education program aimed at informing people about what the state's legalization law does and doesn't allow.
At their first meeting last month month, CCB announced that medical marijuana dispensaries will now be allowed to sell flower cannabis products to qualified patients. The $50 registration fee for patients and caregivers was also permanently waived. Members of the board, who were recently appointed by the governor and legislative leaders, also discussed ethical considerations for regulators, approved key staff hires and talked about next steps for the panel.
Gov. Kathy Hochul (D), who replaced Cuomo, has repeatedly emphasized her interest in efficiently implementing the legalization law that was signed in March.
At a recent event, she touted the fact that she had quickly made regulatory appointments that had been delayed under her predecessor. "I believe there's thousands and thousands of jobs" that could be created in the new industry, the governor said.
CCB is responsible for overseeing the independent OCM within the New York State Liquor Authority, which is also responsible for regulating the state's medical marijuana and hemp industries.
As it stands, adults 21 and older can possess up to three ounces of cannabis or 24 grams of concentrates in New York—and they can also smoke marijuana in public anywhere tobacco can be smoked—but there aren't any shops open for business yet.
The state Department of Labor separately announced in new guidance that New York employers are no longer allowed to drug test most workers for marijuana.
The first licensed recreational marijuana retailers in New York may actually be located on Indian territory, with one tribe officially opening applications for prospective licensees earlier this month.
In July, a New York senator filed a bill to create a provisional marijuana licensing category so that farmers could begin cultivating and selling cannabis ahead of the formal rollout of the adult-use program. The bill has been referred to the Senate Rules Committee.
Because the implementation process has been drawn out, however, one GOP senator wants to give local jurisdictions another year to decide whether they will opt out of allowing marijuana businesses to operate in their area—a proposal that advocates say is unnecessary and would create undue complications for the industry.
Under the law as enacted, municipalities must determine whether they will opt out of permitting marijuana retailers or social consumption sites by December 31, 2021. Sen. George Borrello (R) introduced legislation earlier this month that would push that deadline back one year.
Legalization activists aren't buying the argument, however.
Adding pressure to get the market up and running is the fact that regulators in neighboring New Jersey recently released rules for its adult-use marijuana program, which is being implemented after voters approved a legalization referendum last year.
The state comptroller recently projected that New York stands to eventually generate $245 million in annual marijuana revenue, which they say will help offset losses from declining tobacco sales.
For the first year of cannabis sales, the state is expected to see just $20 million in tax and fee collections. That will be part of an estimated $26.7 billion in new revenues that New York is expected to generate in fiscal year 2021-2022 under a budget that the legislature passed in April.
Meanwhile, a New York lawmaker introduced a bill in June that would require the state to establish an institute to research the therapeutic potential of psychedelics.
Biden Administration Can Legalize Marijuana Without Waiting For Lawmakers, Congressional Researchers Say
Photo courtesy of Brian Shamblen.