New York Governor Signs Marijuana Legalization Bill, Hours After Lawmakers Put It On His Desk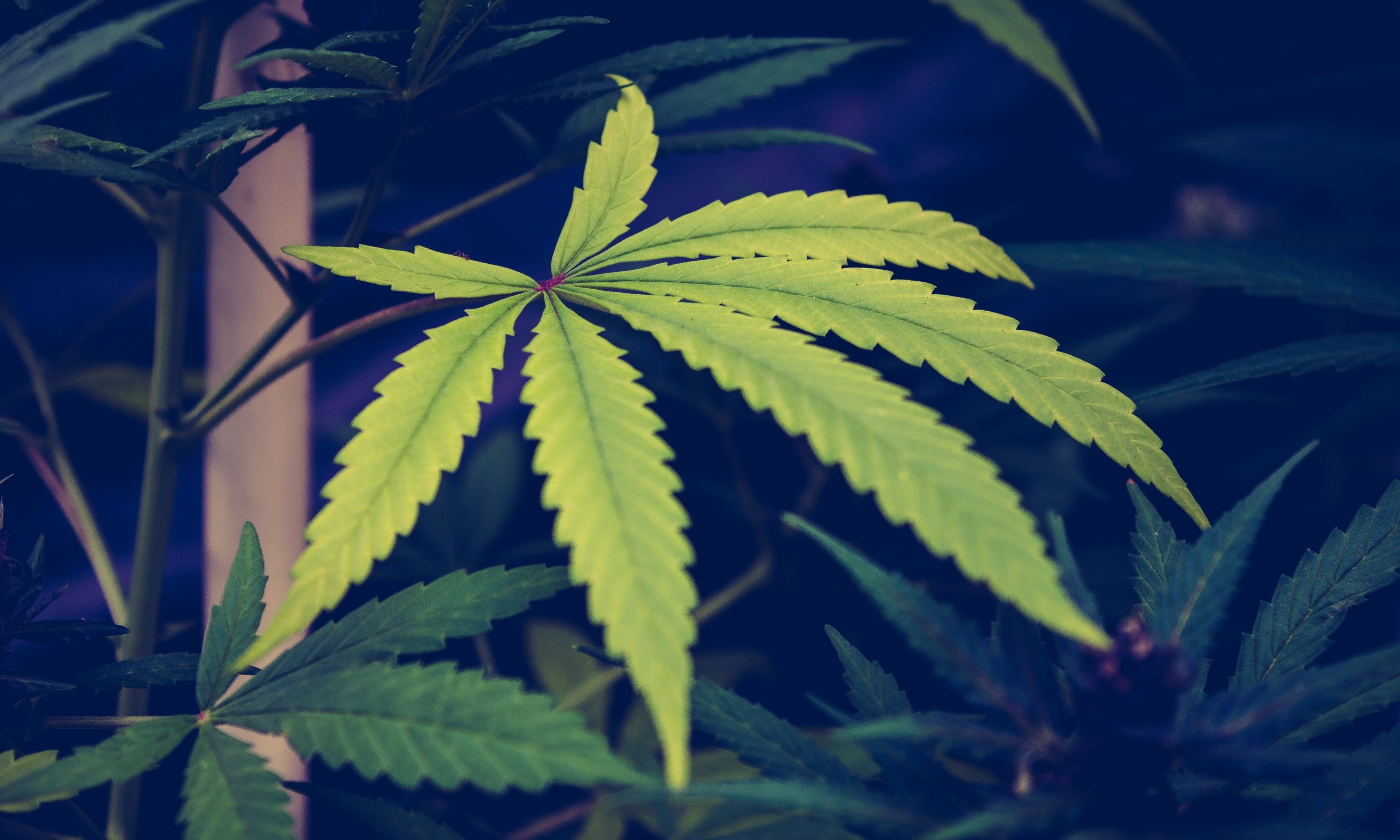 New York Gov. Andrew Cuomo (D) signed a marijuana legalization bill into law on Wednesday, just hours after lawmakers sent it to his desk the night before.
"The bill creates automatic expungement of previous marijuana convictions that would now be legal," the governor said. "This is a historic day—one that rights the wrongs of the past by putting an end to harsh prison sentences, embraces an industry that will grow the Empire State's economy, and prioritizes marginalized communities so those that have suffered the most will be the first to reap the benefits."
#BREAKING: I just signed legislation legalizing adult-use cannabis.

The bill creates automatic expungement of previous marijuana convictions that would now be legal.

This is a historic day.

I thank the Leader and Speaker and the tireless advocacy of so many.

— Andrew Cuomo (@NYGovCuomo) March 31, 2021
"This was one of my top priorities in this year's State of the State agenda and I'm proud these comprehensive reforms address and balance the social equity, safety and economic impacts of legal adult-use cannabis," he said in a press release.
Senate Majority Leader Andrea Stewart-Cousins (D) said the legislation "is a momentous first step in addressing the racial disparities caused by the war on drugs that has plagued our state for too long."
"This effort was years in the making and we have finally achieved what many thought was impossible, a bill that legalizes marijuana while standing up for social equity, enhancing education and protecting public safety," she said.
Here's a summary of the main components of the 128-page New York marijuana legalization bill: 
-Adults 21 and older would be able to possess and purchase marijuana products from licensed retailers, which are expected to launch sometime in 2022.
-Effective immediately, there are no penalties for public possession of up to three ounces of cannabis or 24 grams of marijuana concentrates,
-Adults could also cultivate up to six plants for personal use, three of which could be mature. A maximum of 12 plants could be grown per household with more than one adult. Homegrow would not take effect until regulators set rules for it, and they would have a maximum of six months to do so for medical patients and must do so for adult-use consumers no later than 18 months after the first retail recreational sales begin. Once home cultivation becomes legal, people could store up to five pounds of cannabis at home.
-People with convictions for marijuana-related activity made legal under the legislation would have their records automatically expunged.
-Protections against discrimination in housing, educational access and parental rights would be instituted for people who consume cannabis or work in the marijuana industry.
-A system of licenses for commercial cultivators, processors, distributors, retailers, cooperatives and nurseries would be created, with a prohibition on vertical integration except for microbusinesses and existing medical cannabis operators.
-Social consumption sites and delivery services would be permitted.
-Individual jurisdictions would be allowed to opt out of allowing retailers or social consumption sites by the end of this year, but residents could seek to override such bans via a local referendum process.
-A new Office of Cannabis Management—an independent agency operating as part of the New York State Liquor Authority—would be responsible for regulating the recreational cannabis market as well as the existing medical marijuana and hemp programs and would be overseen by a five-member Cannabis Control Board. Three members would be appointed by the governor, and the Senate and Assembly would appoint one member each.
-The legislation sets a goal of having 50 percent of marijuana business licenses issued to social equity applicants, defined as people from "communities disproportionately impacted by the enforcement of cannabis prohibition" as well as minority- and women-owned businesses, disabled veterans and financially distressed farmers.
-Cannabis products would be subject to a state tax of nine percent, plus an additional four percent local tax that would be split between counties and cities/towns/villages, with 75 percent of the local earnings going to the municipalities and 25 percent to the counties. Marijuana distributors would also face a THC tax based on type of product, as follows: 0.5 cents per milligram for flower, 0.8 cents per milligram for concentrated cannabis and 3 cents per milligram for edibles.
-Tax revenue from marijuana sales would cover the costs of administering the program. After that, 40 percent of the remaining dollars would go to a community reinvestment fund, 40 percent would support the state's public schools and 20 percent would fund drug treatment facilities and public education programs.
-Police could not use the odor of cannabis to justify searches.
-The State Department of Health would oversee a study of technologies for detecting cannabis-impaired driving, after which it could approve and certify the use of such a test. Additional funds for drug recognition experts also would be made available.
-Driving while impaired from marijuana would remain a misdemeanor despite early reports that lawmakers had settled on downgrading it to a violation.
-The state's existing medical cannabis program would also be changed to expand the list of qualifying conditions and allow patients to smoke marijuana products. Patients could also obtain a 60-day, rather than 30-day, supply.
-Smokable hemp flower sales would be allowed.
-Current medical cannabis businesses could participate in the recreational market in exchange for licensing fees that will help to fund the social equity program.
"The legislature finds that existing marihuana laws have not been beneficial to the welfare of the general public," the bill's findings section states. "Existing laws have been ineffective in reducing or curbing marihuana use and have instead resulted in devastating collateral consequences including mass incarceration and other complex generational trauma, that inhibit an otherwise law abiding citizen's ability to access housing, employment opportunities, and other vital services. Existing laws have also created an illicit market which represents a threat to public health and reduces the ability of the legislature to deter the accessing of marihuana by minors. Existing marihuana laws have disproportionately impacted African-American and Latinx communities."
Assembly Majority Leader Crystal Peoples-Stokes (D), who sponsored the legislation, said she's "extremely humbled, proud and honored to have passed the historic Marijuana Regulation and Taxation Act with my partners in government Senator Liz Krueger and Governor Cuomo."
"This social justice initiative will provide equity to positively transform disenfranchised communities of color for the better," she said. "I believe this bill can serve as a blue print for future states seeking inclusive cannabis legalization."
While the bill moved quickly through the legislature, with four committees and both chambers passing it within hours on Tuesday, the negotiations to craft the measure were drawn out over months. Legislative leaders and the governor made a series of deals on various provisions to get the bill into shape.
Cuomo made several concessions to the legislature that represent large differences from the legalization plan he proposed in his annual budget, accepting provisions allowing home cultivation and directing how to distribute cannabis tax revenue for social equity purposes.
Earlier, he also proposed amendments to his own legislation last month that he hoped would address certain concerns from lawmakers and advocates. Those changes primarily concerned that issues such as social equity funding and criminal penalties for underage marijuana possession.
Peoples-Stokes said earlier this month that talks had been "really good and really fruitful and I'm really encouraged." In fact, "I've never felt this encouraged before." That's despite her saying just days earlier that negotiations with the governor's office over the legalization had become heated to the point of screaming.
There was speculation that the growing number of sexual harassment allegations against the governor—in addition to controversy over the state's handling of nursing home COVID-19 death data—would leave him with less political clout to negotiate on behalf of his proposal over that of the lawmakers.
And while it's true that Cuomo has included legalization proposals in his last three budget request, some might wonder whether the haste of his signing the bill is connected to a need for a political win that could draw some attention away from the scandals.
Senate Finance Chairman Liz Krueger (D), sponsor of her chamber's version of the legalization bill, previously said that "you can't ignore the fact that there was an interest in getting the marijuana bill done" on the governor's end as these allegations were raised. "That seemed to pop up at around the same time." However, she caveated, "pick a day and another shoe was dropping for the Cuomo administration."
In any case, advocates will take the win.
"A new era for marijuana justice is here. After years of hard work against long odds, New York has enacted one of the most ambitious marijuana legalization programs in the country," Melissa Moore, New York state director of the Drug Policy Alliance, said in a press release.
"Let's be clear—the Marijuana Regulation and Taxation Act is an outright victory for the communities hit hardest by the failed war on drugs," she said. "By placing community reinvestment, social equity, and justice front and center, this law is the new gold standard for reform efforts nationwide. Today we celebrate, tomorrow we work hard to make sure this law is implemented fairly and justly for all New Yorkers."
Lt. Gov. Kathy Hochul (D) celebrated the move, saying, "Not only will this help correct an unjust system that targets marginalized communities, it will create jobs & invest in those who have been historically underserved."
FINALLY! Adult-use cannabis is legalized in New York.

Not only will this help correct an unjust system that targets marginalized communities, it will create jobs & invest in those who have been historically underserved.

We are building back better — and greener 🌿— in NY.

— Kathy Hochul (@LtGovHochulNY) March 31, 2021
Attorney General Letitia James (D) said, "For too long, people of color have been disproportionately impacted by an outdated and shortsighted marijuana prohibition. In New York, we are finally beginning to right that wrong."
For too long, people of color have been disproportionately impacted by an outdated and shortsighted marijuana prohibition.

In New York, we are finally beginning to right that wrong.

— NY AG James (@NewYorkStateAG) March 31, 2021
The state Department of Labor said the new law "help to create up to 60K new jobs in NYS & includes a program encouraging individuals disproportionately impacted by cannabis enforcement to participate in the industry."
Governor Cuomo has signed landmark legislation legalizing adult-use cannabis in NYS.

This legislation will help to create up to 60K new jobs in NYS & includes a program encouraging individuals disproportionately impacted by cannabis enforcement to participate in the industry. https://t.co/5odkE4Ji4H

— NYS Department of Labor (@NYSLabor) March 31, 2021
The Department of Financial Services said new cannabis tax revenue will "help New York State's economy rebuild and recover during this difficult time."
#ICYMI: Statement by #NYDFS Supt. @LindaLacewell on legalization of recreational marijuana. Learn more: https://t.co/6KIXncxLYX. pic.twitter.com/tsxgvzyQJ0

— NYDFS (@NYDFS) March 31, 2021
State regulators will now begin the process of promulgating rules to implement the new law.
Virginia Governor Officially Asks Lawmakers To Speed Up Marijuana Legalization So It Happens This Year
Connecticut Governor Says He's Open To Smoking Marijuana After He Signs Legalization Bill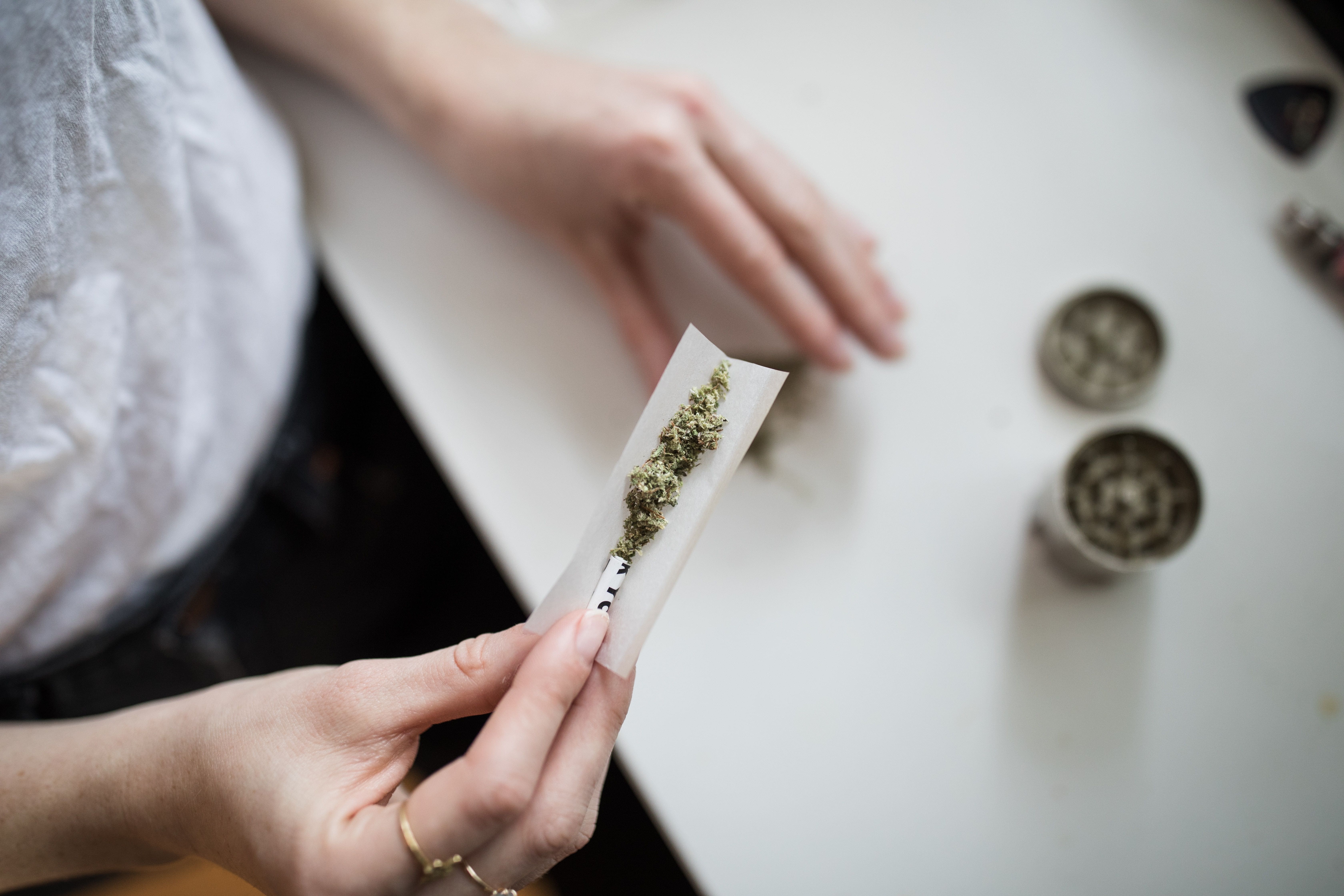 The governor of Connecticut said on Friday that he isn't ruling out smoking marijuana after he formally signs a legalization bill into law next week.
While most top politicians might still demure when asked if they'd partake in cannabis given ongoing stigma and federal prohibition, Gov. Ned Lamont (D) said matter-of-factly that "time will tell" when asked by a reporter if people can "expect to see the governor smoking a joint" after legalization goes into effect in the state.
News 12's John Craven replied incredulously, "Really? You're open to it?"
LIGHT IT UP?: Will we see @GovNedLamont partake in newly legal marijuana?

Check out his answer: pic.twitter.com/XVP3d5fDNi

— John Craven (@johncraven1) June 18, 2021
The governor first shrugged, then nodded his head yes.
"Not right now, but we'll see" Lamont said.
Other governors in legal states have been playful about cannabis culture and their own relationship to the plant. But while a growing number of lawmakers are comfortable discussing their past marijuana use, this is a fairly remarkable exchange for the sitting top executive officer of a state.
It's also a sign of the times, as congressional lawmakers step up the push to end federal prohibition and legalization bills move through numerous state legislatures.
Connecticut lawmakers sent Lamont an adult-use legalization bill on Thursday, and he's confirmed his intent to sign it into law. It would make the state the 19th to have enacted the policy change and the fourth this year alone.
And while the governor has consistently emphasized the important of social equity in legalization legislation—at one point threatening to veto the bill because of a provision he felt could undermine its intent to effectively stand up disparately impacted communities—he also seems to see the personal benefits of the reform.
Similar to Lamont's new comments, Washington Gov. Jay Inslee (D) raised some eyebrows in 2018 when he said in an interview that he grows cannabis himself. But then a spokesperson for his office denied that he actually personally cultivates marijuana.
Minnesota Marijuana Reform Could 'Move Forward' In Special Session That Just Launched, Top Lawmaker Says
Minnesota Marijuana Reform Could 'Move Forward' In Special Session That Just Launched, Top Lawmaker Says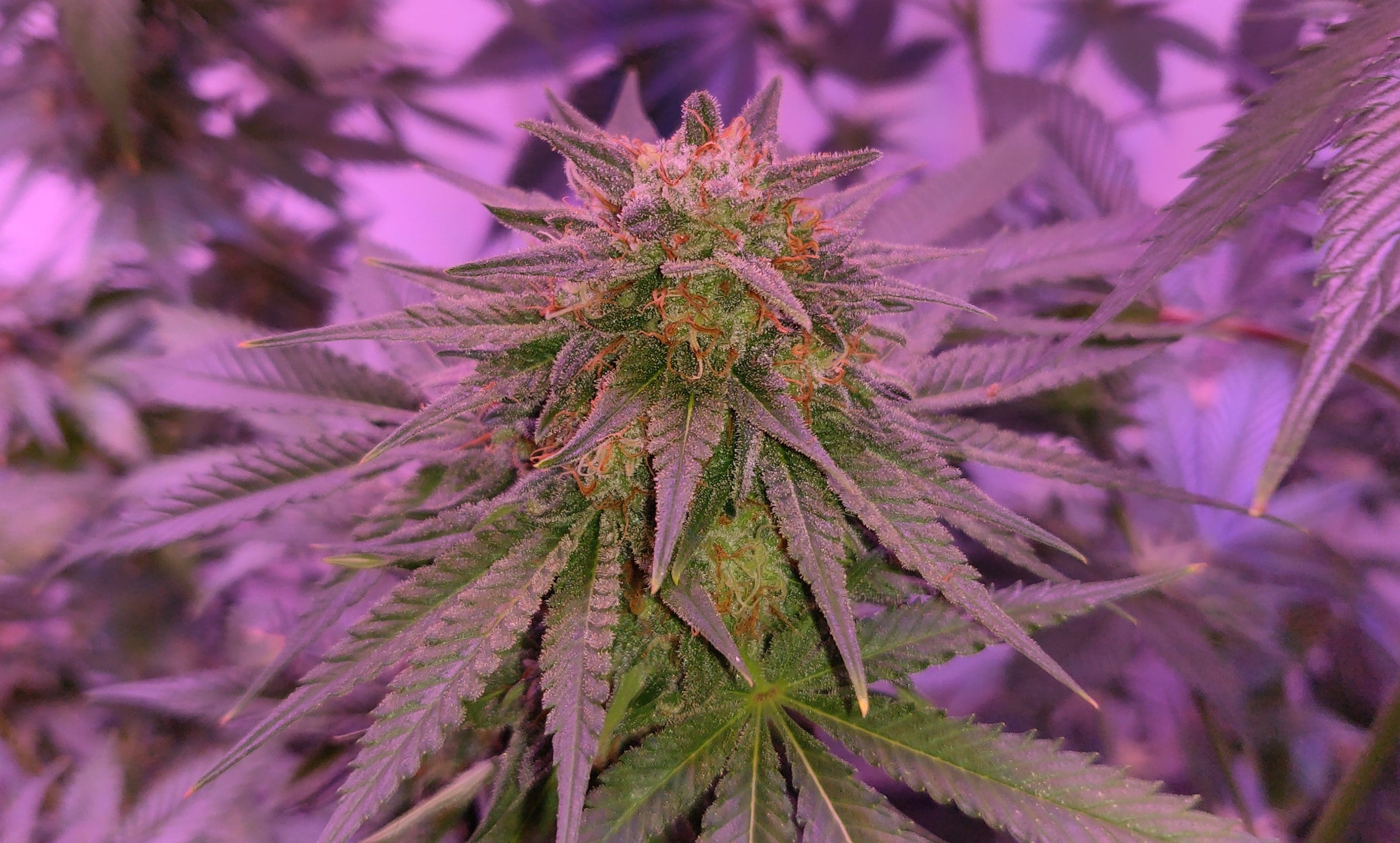 Even though a Minnesota House-passed marijuana legalization bill died in the Senate without action by the end of this year's regular session, a top lawmaker says there's still a "possibility to move forward" on cannabis reform as part of a special session that began this week.
"Nobody really expected the medical program to be so successfully changed this year," House Majority Leader Ryan Winkler (D) said at a rally with cannabis reform advocates on Wednesday, referencing a separate measure Gov. Tim Walz (D) signed last month that will allow patients to access smokable cannabis products.
According to The Star Tribune, Winkler added that "surprising things can happen" during a special session. "When you see Republican support and Democratic support in the House and Senate, there is a possibility to move forward."
Photos from today's emergency rally at the Capitol 📸

Thank you to House Majority Leader @_RyanWinkler, Sen. @ScottDibble, Rep. @jeremymunson, and Sen. @jimabeler for speaking and advocating for the decriminalization of cannabis in Minnesota. #mnisready for change! pic.twitter.com/c5T1ffqSuy

— Minnesotans for Responsible Marijuana Regulation (@mnisready) June 16, 2021
Advocates with Minnesota NORML are pushing for several specific policies to be incorporated into legislation that is set to be taken up by the legislature during the special session. The first is to expand the state's decriminalization policy, and the second is to have the state petition for a federal exemption for Minnesota's medical cannabis program.
Part of the motivation behind that latter proposal is to ensure that registered patients are able to lawfully purchase and possess firearms in spite of federal restrictions.
At the rally, which was organized by NORML, Republicans Against Marijuana Prohibition (RAMP) and other groups, Winkler and several other lawmakers spoke in favor of modest policy changes such as decriminalizing cannabis.
"Decriminalizing small amounts is important," Rep. Jeremy Munson (R), one of only a handful of Republicans who voted for Winkler's broad adult-use legalization bill, said at the rally. "If someone in Minnesota gets caught with two gummy bears, it's a felony and they'll lose their gun rights forever."
The coalition proposed several key reforms that they say should be integrated into public safety and health legislation that's currently moving through committee during the special session:
-Further reduce penalties for simple possession of marijuana.
-Allow people convicted of possession up to eight grams of cannabis to petition the courts for expungement.
-Require the Minnesota health commissioner to petition the Drug Enforcement Administration (DEA) for an exemption for its medical marijuana program.
"Reducing or eliminating the criminal penalties we're seeing around marijuana is where we have consensus," Thomas Gallagher of RAMP said in a press release. "Let's focus on the people who have small quantities. There is injustice in a trivial amount of marijuana resulting in life-changing punishments like imprisonment, criminal records, and lost jobs and kids."
Rally for Our Special Session Agenda:
1. Decrim law reform: reduce penalties for concentrates & ensure a petty is not a crime in fed court.
2. Medical reform: Require Minn to petition for a fed exemption fr Schedule 1 for Minn's Med Cannabis patients.https://t.co/9S8Vwz4yoB

— Minnesota NORML (@MNNORML) June 15, 2021
Similar to the Minnesota activists' call, Iowa officials have requested that federal agencies guarantee some level of protection for people participating in the state's medical marijuana program.
The Hawaii legislature adopted a resolution in April seeking an exemption from DEA stipulating that the state is permitted to run its medical cannabis program without federal interference.
Back in Minnesota, the House approved a bill last month to legalize marijuana for recreational use following 12 committee assignments. That legislation stalled in the GOP-controlled Senate, however.
Advocates are hopeful about the possibility that further cannabis reforms could be accomplished in the special session, but they see an obstacle in Senate Majority Leader Paul Gazelka (R), who has been relatively silent on the issue since the end of the regular session.
He did previously say, however, that "we're always said we were open to lowering the criminal penalties [for marijuana]."
The decriminalization legislation that advocates are rallying behind would make possession of up to eight grams of cannabis a petty misdemeanor. It would also make people with prior convictions for that level of possession eligible for expungements.
Under the separate medical cannabis expansion bill that the governor has signed, adults 21 and older will be able to access smokable marijuana products. That policy must take effect by March 1, 2022, or earlier if rules are developed and the state's cannabis commissioner authorizes it.
Dispensaries could also provide a curbside pickup option for patients under the new law. It further removes restrictions for designated caregivers and allows them to tend to six registered patients at once, rather than just one.
Walz, who hadn't been especially vocal about legalization as the broader legislation advanced during the regulator session, said, "I've thought for a long time about that," adding that "we know that adults can make their own decisions on things, we know that criminalization and prohibition has not worked."
"I've always thought that it makes sense to control how you're doing this and to make sure that adults know what they're getting into, and use it wisely," he said. "I also think there's a lot of inequity about how folks have spent time in jail or been arrested around this, especially in communities of color."
The majority leader's legalization legislation as introduced was identical to a proposal he filed last year, with some minor technical changes. Winkler, who led a statewide listening to gather public input ahead of the measure's introduction, called it the "best legalization bill in the country" at the time. It did not advance in that session, however.
Under the measure, social equity would be prioritized, in part by ensuring diverse licensing and preventing the market from being monopolized by corporate players. Prior marijuana records would also be automatically expunged.
Walz in January he called on lawmakers to pursue the reform as a means to boost the economy and promote racial justice. He did not include a request to legalize through his budget proposal, however.
The governor did say in 2019 that he was directing state agencies to prepare to implement reform in anticipation of legalization passing.
Winkler, meanwhile, said in December that if Senate Republicans don't go along with the policy change legislatively, he said he hopes they will at least let voters decide on cannabis as a 2022 ballot measure.
Heading into the 2020 election, Democrats believed they had a shot of taking control of the Senate, but that didn't happen. The result appears to be partly due to the fact that candidates from marijuana-focused parties in the state earned a sizable share of votes that may have otherwise gone to Democrats, perhaps inadvertently hurting the chances of reform passing.
In December, the Minnesota House Select Committee On Racial Justice adopted a report that broadly details race-based disparities in criminal enforcement and recommends a series of policy changes, including marijuana decriminalization and expungements.
California Senator Previews Next Steps For Psychedelics Bill And Says It's A Step Toward Decriminalizing All Drugs
Photo courtesy of Mike Latimer.
Maine Lawmakers Approve Bill To Decriminalize All Drugs On 50th Anniversary Of Nixon's 'War On Drugs'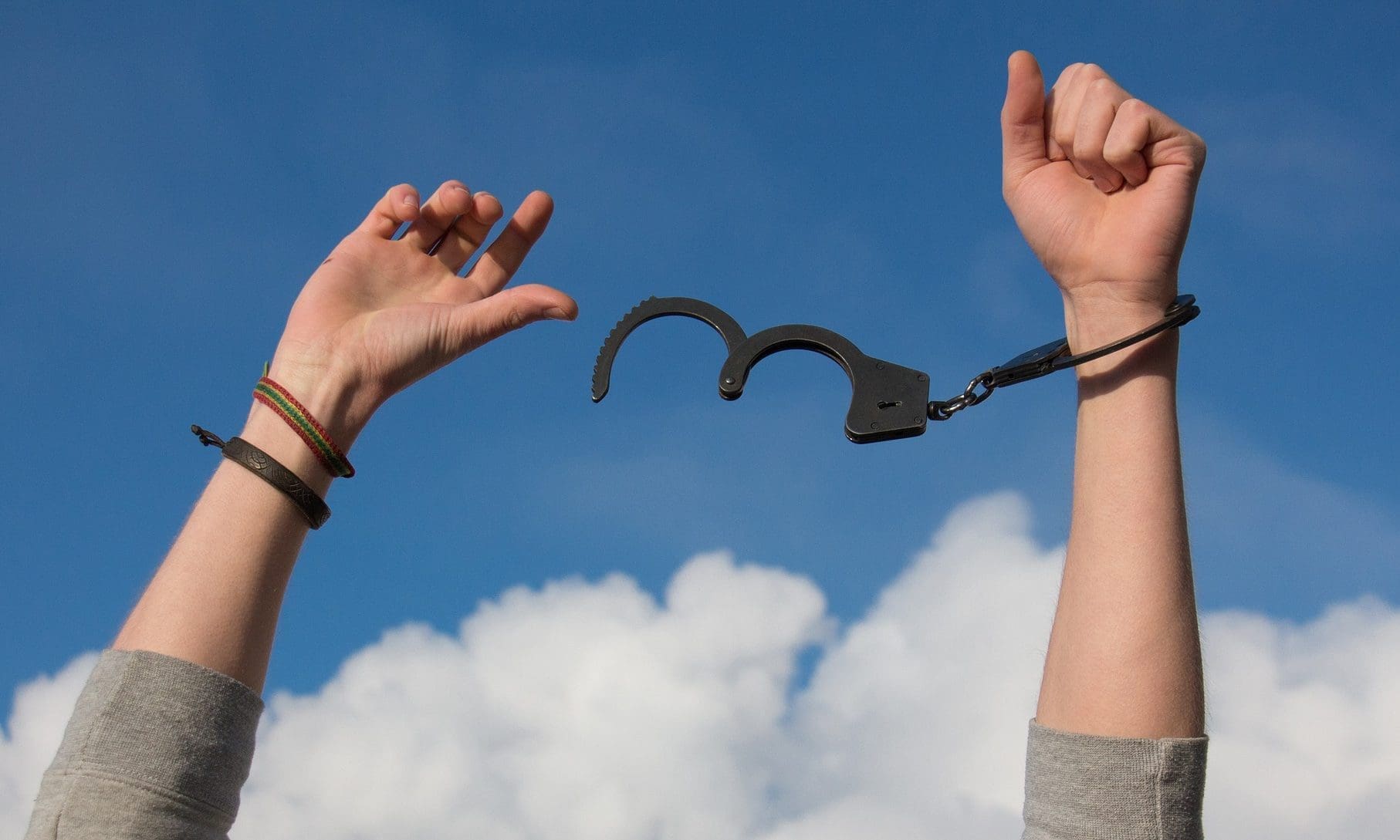 The Maine House of Representatives on Thursday approved a bill to decriminalize possession of all currently illicit drugs, delivering a victory to reform advocates on the 50th anniversary of President Richard Nixon's declaration of the war on drugs.
The Senate also began consideration of the legislation on Thursday, but has not yet taken a vote.
The proposal, LD 967, was approved in 77-62 vote in the House. It would make possession of controlled substances for personal use punishable by a $100 fine, without the threat of incarceration. That fine could also be waived if a person completes a substance misuse assessment within 45 days of being cited.
"We are continually trying to criminalize a symptom of a disease. It hasn't worked. It won't work," Rep. Charlotte Warren (D), who serves as the House chair of the legislature's Criminal Justice and Public Safety Committee, said before the vote. "We have tried criminalizing this disease for decades, and 11 Mainers a week are dying."
Rep. Anne Perry (D), sponsor of the bill, said that incarcerating people who are suffering from addiction "only proves to them that they are as bad as they think they are" and perpetuates the cycle of substance misuse. "Law enforcement is not the gateway to treatment and recovery. It's a gateway to isolation and suicide."
The measure's passage flies in the face of Gov. Janet Mills (D), whose administration opposes the reform, as does the state attorney general. Coupled with opposition from Republican legislators, the bill faces an uphill battle to final passage.
—
Marijuana Moment is already tracking more than 1,100 cannabis, psychedelics and drug policy bills in state legislatures and Congress this year. Patreon supporters pledging at least $25/month get access to our interactive maps, charts and hearing calendar so they don't miss any developments.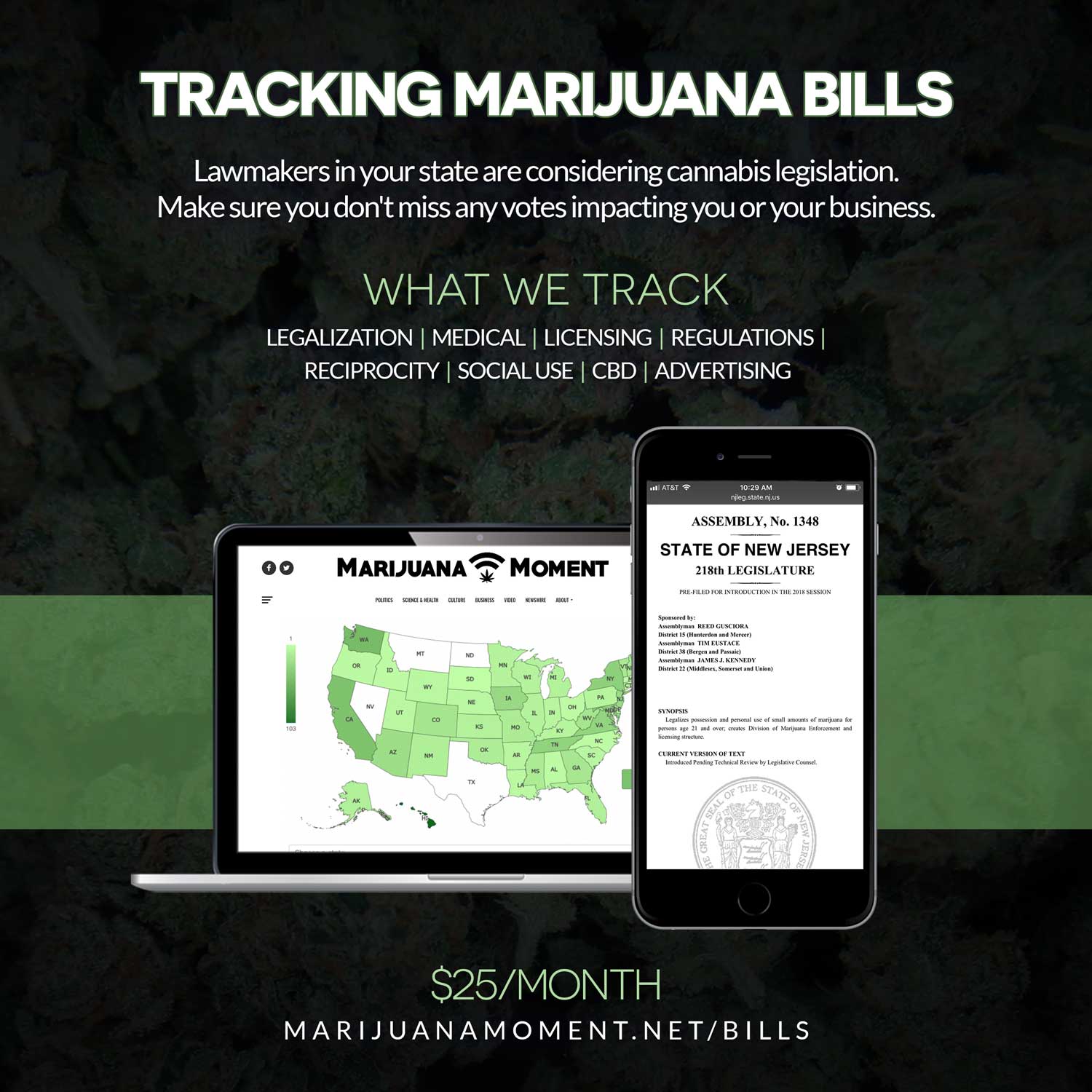 Learn more about our marijuana bill tracker and become a supporter on Patreon to get access.
—
The Senate also began consideration of the legislation on Thursday night, adopting a different committee report than the House approved, but setting it aside as unfinished business before taking a final vote on the bill. The version moving forward in that chamber would similarly impose a $100 fine for possession, but only for the first two offenses. Subsequent offenses would be considered Class E crimes that could carry jail time.
These actions come one month after a joint House and Senate committee advanced the decriminalization bill with several conflicting recommendations, as well as another measure to reform the state's drug trafficking laws.
Supporters of the legislation include the American Academy of Pediatrics's Maine Chapter, Maine Medical Association, Alliance for Addiction and Mental Health Services in Maine and Maine Council of Churches.
Thursday's decriminalization vote represents a continuation of a national conversation about the need to reform laws criminalizing people over drugs and treat substance misuse as a public health issue, rather than a criminal justice matter.
For the first time ever, a congressional bill to federally decriminalize possession of controlled substances—and incentivize states to do the same—was formally introduced on Thursday.
Last year, Oregon voters elected to end criminalization of low-level drug possession at the ballot.
Vermont lawmakers also introduced a bill in March that would end criminal penalties for possessing small amounts of drugs in the state.
Also that month, a Rhode Island Senate committee held a hearing on decriminalization legislation to replace criminal penalties for possessing small amounts of drugs with a $100 fine.
Back in Maine, a bill was recently introduced that would legalize psilocybin mushrooms for therapeutic purposes.
Senators Publicly Pressure Key Chairman For Vote On Marijuana Banking Bill