New York Governor Signs Marijuana Legalization Bill, Hours After Lawmakers Put It On His Desk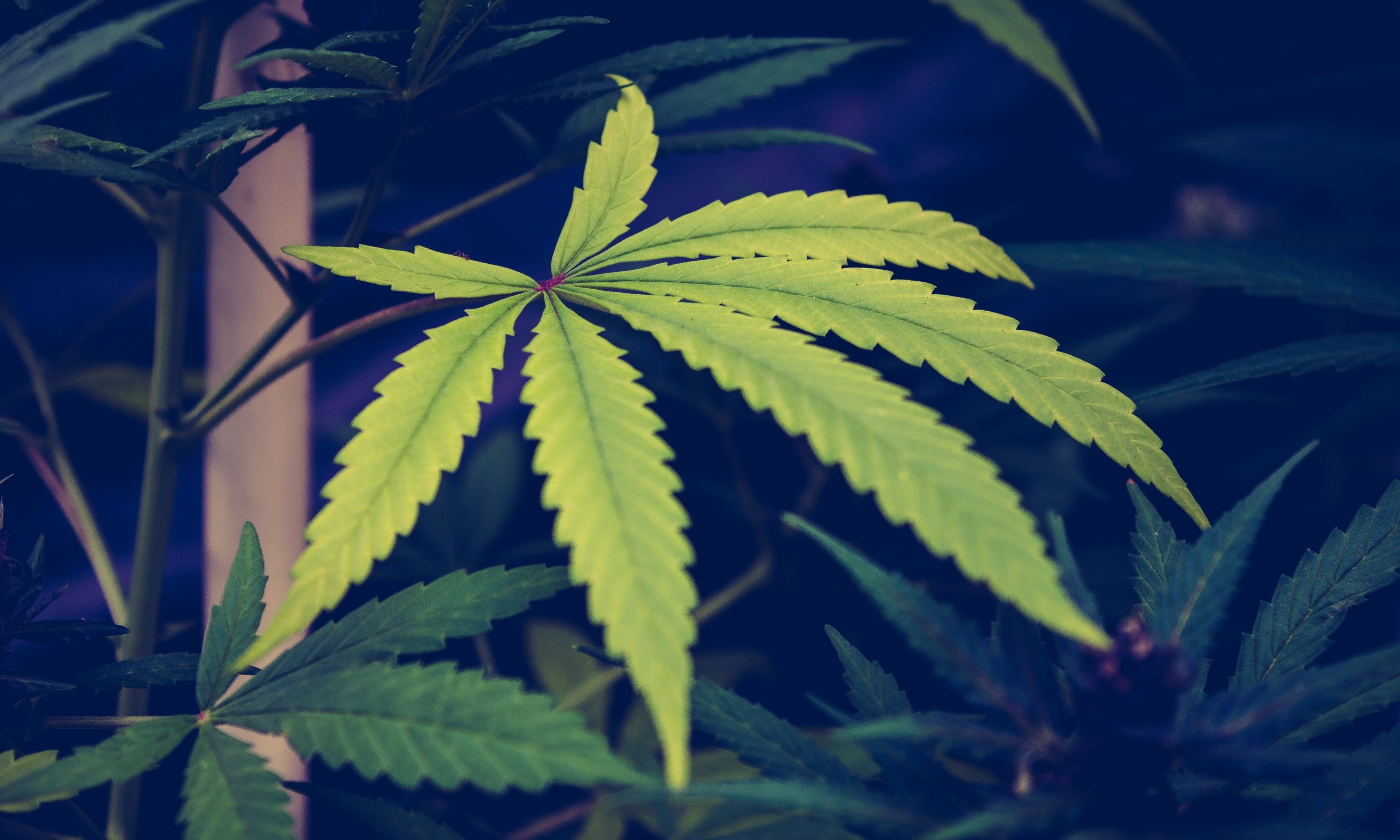 New York Gov. Andrew Cuomo (D) signed a marijuana legalization bill into law on Wednesday, just hours after lawmakers sent it to his desk the night before.
"The bill creates automatic expungement of previous marijuana convictions that would now be legal," the governor said. "This is a historic day—one that rights the wrongs of the past by putting an end to harsh prison sentences, embraces an industry that will grow the Empire State's economy, and prioritizes marginalized communities so those that have suffered the most will be the first to reap the benefits."
#BREAKING: I just signed legislation legalizing adult-use cannabis.

The bill creates automatic expungement of previous marijuana convictions that would now be legal.

This is a historic day.

I thank the Leader and Speaker and the tireless advocacy of so many.

— Andrew Cuomo (@NYGovCuomo) March 31, 2021
"This was one of my top priorities in this year's State of the State agenda and I'm proud these comprehensive reforms address and balance the social equity, safety and economic impacts of legal adult-use cannabis," he said in a press release.
Senate Majority Leader Andrea Stewart-Cousins (D) said the legislation "is a momentous first step in addressing the racial disparities caused by the war on drugs that has plagued our state for too long."
"This effort was years in the making and we have finally achieved what many thought was impossible, a bill that legalizes marijuana while standing up for social equity, enhancing education and protecting public safety," she said.
Here's a summary of the main components of the 128-page New York marijuana legalization bill: 
-Adults 21 and older would be able to possess and purchase marijuana products from licensed retailers, which are expected to launch sometime in 2022.
-Effective immediately, there are no penalties for public possession of up to three ounces of cannabis or 24 grams of marijuana concentrates,
-Adults could also cultivate up to six plants for personal use, three of which could be mature. A maximum of 12 plants could be grown per household with more than one adult. Homegrow would not take effect until regulators set rules for it, and they would have a maximum of six months to do so for medical patients and must do so for adult-use consumers no later than 18 months after the first retail recreational sales begin. Once home cultivation becomes legal, people could store up to five pounds of cannabis at home.
-People with convictions for marijuana-related activity made legal under the legislation would have their records automatically expunged.
-Protections against discrimination in housing, educational access and parental rights would be instituted for people who consume cannabis or work in the marijuana industry.
-A system of licenses for commercial cultivators, processors, distributors, retailers, cooperatives and nurseries would be created, with a prohibition on vertical integration except for microbusinesses and existing medical cannabis operators.
-Social consumption sites and delivery services would be permitted.
-Individual jurisdictions would be allowed to opt out of allowing retailers or social consumption sites by the end of this year, but residents could seek to override such bans via a local referendum process.
-A new Office of Cannabis Management—an independent agency operating as part of the New York State Liquor Authority—would be responsible for regulating the recreational cannabis market as well as the existing medical marijuana and hemp programs and would be overseen by a five-member Cannabis Control Board. Three members would be appointed by the governor, and the Senate and Assembly would appoint one member each.
-The legislation sets a goal of having 50 percent of marijuana business licenses issued to social equity applicants, defined as people from "communities disproportionately impacted by the enforcement of cannabis prohibition" as well as minority- and women-owned businesses, disabled veterans and financially distressed farmers.
-Cannabis products would be subject to a state tax of nine percent, plus an additional four percent local tax that would be split between counties and cities/towns/villages, with 75 percent of the local earnings going to the municipalities and 25 percent to the counties. Marijuana distributors would also face a THC tax based on type of product, as follows: 0.5 cents per milligram for flower, 0.8 cents per milligram for concentrated cannabis and 3 cents per milligram for edibles.
-Tax revenue from marijuana sales would cover the costs of administering the program. After that, 40 percent of the remaining dollars would go to a community reinvestment fund, 40 percent would support the state's public schools and 20 percent would fund drug treatment facilities and public education programs.
-Police could not use the odor of cannabis to justify searches.
-The State Department of Health would oversee a study of technologies for detecting cannabis-impaired driving, after which it could approve and certify the use of such a test. Additional funds for drug recognition experts also would be made available.
-Driving while impaired from marijuana would remain a misdemeanor despite early reports that lawmakers had settled on downgrading it to a violation.
-The state's existing medical cannabis program would also be changed to expand the list of qualifying conditions and allow patients to smoke marijuana products. Patients could also obtain a 60-day, rather than 30-day, supply.
-Smokable hemp flower sales would be allowed.
-Current medical cannabis businesses could participate in the recreational market in exchange for licensing fees that will help to fund the social equity program.
"The legislature finds that existing marihuana laws have not been beneficial to the welfare of the general public," the bill's findings section states. "Existing laws have been ineffective in reducing or curbing marihuana use and have instead resulted in devastating collateral consequences including mass incarceration and other complex generational trauma, that inhibit an otherwise law abiding citizen's ability to access housing, employment opportunities, and other vital services. Existing laws have also created an illicit market which represents a threat to public health and reduces the ability of the legislature to deter the accessing of marihuana by minors. Existing marihuana laws have disproportionately impacted African-American and Latinx communities."
Assembly Majority Leader Crystal Peoples-Stokes (D), who sponsored the legislation, said she's "extremely humbled, proud and honored to have passed the historic Marijuana Regulation and Taxation Act with my partners in government Senator Liz Krueger and Governor Cuomo."
"This social justice initiative will provide equity to positively transform disenfranchised communities of color for the better," she said. "I believe this bill can serve as a blue print for future states seeking inclusive cannabis legalization."
While the bill moved quickly through the legislature, with four committees and both chambers passing it within hours on Tuesday, the negotiations to craft the measure were drawn out over months. Legislative leaders and the governor made a series of deals on various provisions to get the bill into shape.
Cuomo made several concessions to the legislature that represent large differences from the legalization plan he proposed in his annual budget, accepting provisions allowing home cultivation and directing how to distribute cannabis tax revenue for social equity purposes.
Earlier, he also proposed amendments to his own legislation last month that he hoped would address certain concerns from lawmakers and advocates. Those changes primarily concerned that issues such as social equity funding and criminal penalties for underage marijuana possession.
Peoples-Stokes said earlier this month that talks had been "really good and really fruitful and I'm really encouraged." In fact, "I've never felt this encouraged before." That's despite her saying just days earlier that negotiations with the governor's office over the legalization had become heated to the point of screaming.
There was speculation that the growing number of sexual harassment allegations against the governor—in addition to controversy over the state's handling of nursing home COVID-19 death data—would leave him with less political clout to negotiate on behalf of his proposal over that of the lawmakers.
And while it's true that Cuomo has included legalization proposals in his last three budget request, some might wonder whether the haste of his signing the bill is connected to a need for a political win that could draw some attention away from the scandals.
Senate Finance Chairman Liz Krueger (D), sponsor of her chamber's version of the legalization bill, previously said that "you can't ignore the fact that there was an interest in getting the marijuana bill done" on the governor's end as these allegations were raised. "That seemed to pop up at around the same time." However, she caveated, "pick a day and another shoe was dropping for the Cuomo administration."
In any case, advocates will take the win.
"A new era for marijuana justice is here. After years of hard work against long odds, New York has enacted one of the most ambitious marijuana legalization programs in the country," Melissa Moore, New York state director of the Drug Policy Alliance, said in a press release.
"Let's be clear—the Marijuana Regulation and Taxation Act is an outright victory for the communities hit hardest by the failed war on drugs," she said. "By placing community reinvestment, social equity, and justice front and center, this law is the new gold standard for reform efforts nationwide. Today we celebrate, tomorrow we work hard to make sure this law is implemented fairly and justly for all New Yorkers."
Lt. Gov. Kathy Hochul (D) celebrated the move, saying, "Not only will this help correct an unjust system that targets marginalized communities, it will create jobs & invest in those who have been historically underserved."
FINALLY! Adult-use cannabis is legalized in New York.

Not only will this help correct an unjust system that targets marginalized communities, it will create jobs & invest in those who have been historically underserved.

We are building back better — and greener 🌿— in NY.

— Kathy Hochul (@LtGovHochulNY) March 31, 2021
Attorney General Letitia James (D) said, "For too long, people of color have been disproportionately impacted by an outdated and shortsighted marijuana prohibition. In New York, we are finally beginning to right that wrong."
For too long, people of color have been disproportionately impacted by an outdated and shortsighted marijuana prohibition.

In New York, we are finally beginning to right that wrong.

— NY AG James (@NewYorkStateAG) March 31, 2021
The state Department of Labor said the new law "help to create up to 60K new jobs in NYS & includes a program encouraging individuals disproportionately impacted by cannabis enforcement to participate in the industry."
Governor Cuomo has signed landmark legislation legalizing adult-use cannabis in NYS.

This legislation will help to create up to 60K new jobs in NYS & includes a program encouraging individuals disproportionately impacted by cannabis enforcement to participate in the industry. https://t.co/5odkE4Ji4H

— NYS Department of Labor (@NYSLabor) March 31, 2021
The Department of Financial Services said new cannabis tax revenue will "help New York State's economy rebuild and recover during this difficult time."
#ICYMI: Statement by #NYDFS Supt. @LindaLacewell on legalization of recreational marijuana. Learn more: https://t.co/6KIXncxLYX. pic.twitter.com/tsxgvzyQJ0

— NYDFS (@NYDFS) March 31, 2021
State regulators will now begin the process of promulgating rules to implement the new law.
Virginia Governor Officially Asks Lawmakers To Speed Up Marijuana Legalization So It Happens This Year
Wyoming Activists File 2022 Marijuana Decriminalization And Medical Cannabis Ballot Measures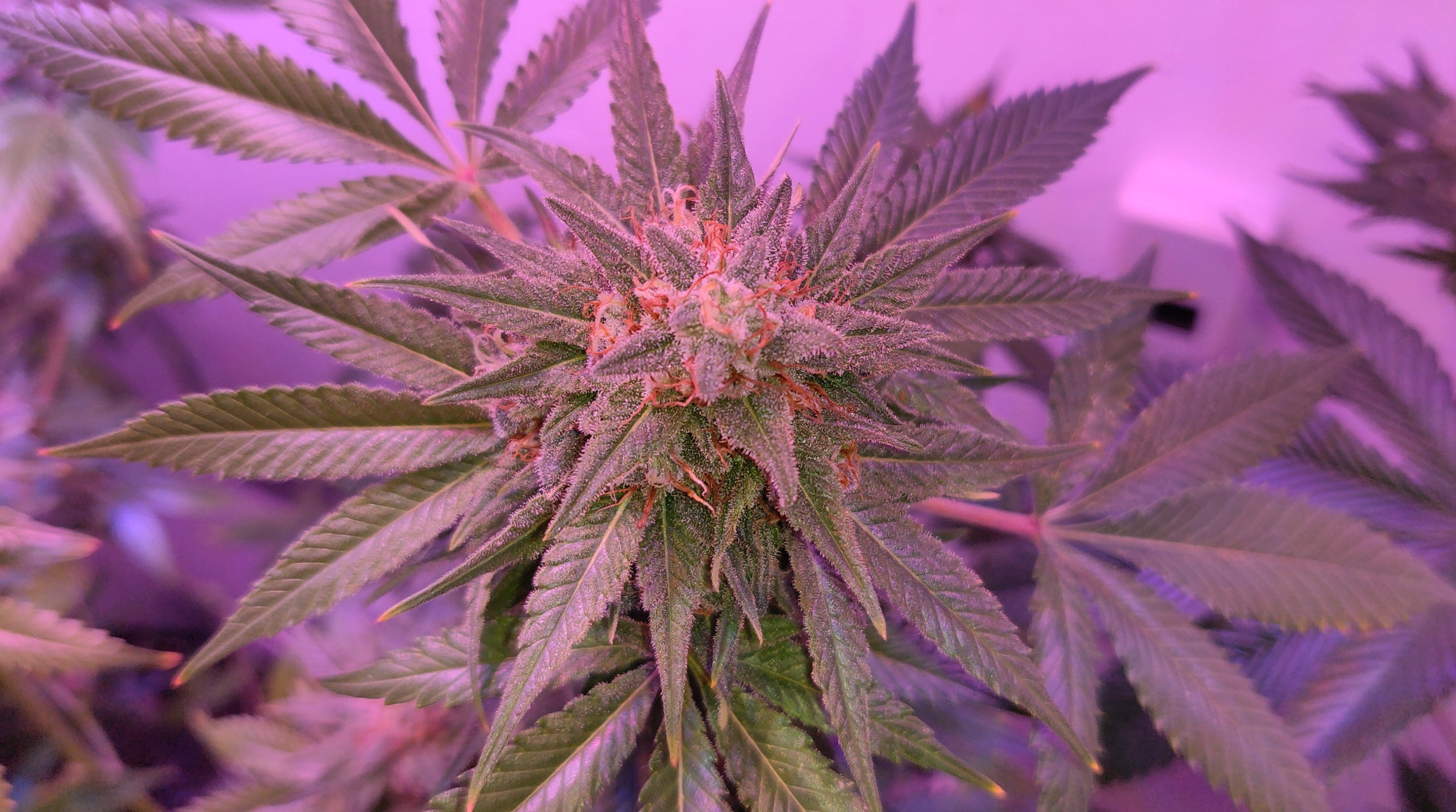 Wyoming lawmakers failed to pass a bill to legalize marijuana this session. But on Friday, two measures were submitted to the state to place medical cannabis legalization and adult-use decriminalization measures before voters on the 2022 ballot.
The Libertarian Party and state Rep. Marshall Burt (L) joined with activists to file the proposed initiatives with the secretary of state's office.
The text of the medical cannabis proposal states that patients could purchase and possess up to four ounces of flower and 20 grams of "medical marijuana-derived products" in a 30-day period.

People with one of more than a dozen qualifying conditions—including cancer, glaucoma, HIV, multiple sclerosis, Parkinson's disease and dementia—would also be able to cultivate up to eight mature plants for personal use.
Under the medical cannabis initiative, the Department of Revenue's Liquor Division would be responsible for licensing marijuana businesses. The division would be required to promulgate rules by July 1, 2023.
The division "shall regulate the acquisition, growth, cultivation, extraction, production, processing, manufacturing, testing, distribution, retail sales, licensing, transportation and taxation of medical marijuana and medical marijuana-derived products and the operation of medical marijuana establishments in a manor that will not prove excessively burdensome for Patients to access medical marijuana or medical marijuana-derived products nor burdensome for licensed healthcare providers to certify their Patients," the text of the measure states.
Meanwhile, activists' separate decriminalization measure would impose small fines on people possessing up to four ounces of marijuana, without the threat of jail time. A first and second offense would be considered a misdemeanor punishable by a $50 fine, while a third and any subsequent offense would penalized by a $75 fine.
Cultivating marijuana would also be considered a misdemeanor punishable by a $200 fine.
An error in the drafting of the decriminalization initiative appears that it would result in the inadvertent removal of jail time for cultivating opium and peyote as well, but a spokesperson with the Libertarian Party told Marijuana Moment that the section will be changed as part of the state's revision and formatting period for submitting measures over the next couple of weeks.
"Having the freedom to choose cannabis, whether for medical use or personal use, is one of the hallmarks of the Libertarian Party," the organization said in a new site dedicated to the campaign. "We believe that individuals know best when it comes to what treatments to pursue and what medicine and products to consume. When people are empowered to make decisions for themselves and are not restricted by government prohibition, they are happier and healthier."
A bill to legalize and regulate cannabis for adult use in Wyoming advanced out of a House committee in March, but it did not move further in the legislature by the end of the session.
For the more modest medical cannabis and decriminalization proposals, petitioners will have until February 14 to collect 41,775 valid signatures from registered voters to make the ballot after the state approves the formatting of the measures.
—
Marijuana Moment is already tracking more than 1,100 cannabis, psychedelics and drug policy bills in state legislatures and Congress this year. Patreon supporters pledging at least $25/month get access to our interactive maps, charts and hearing calendar so they don't miss any developments.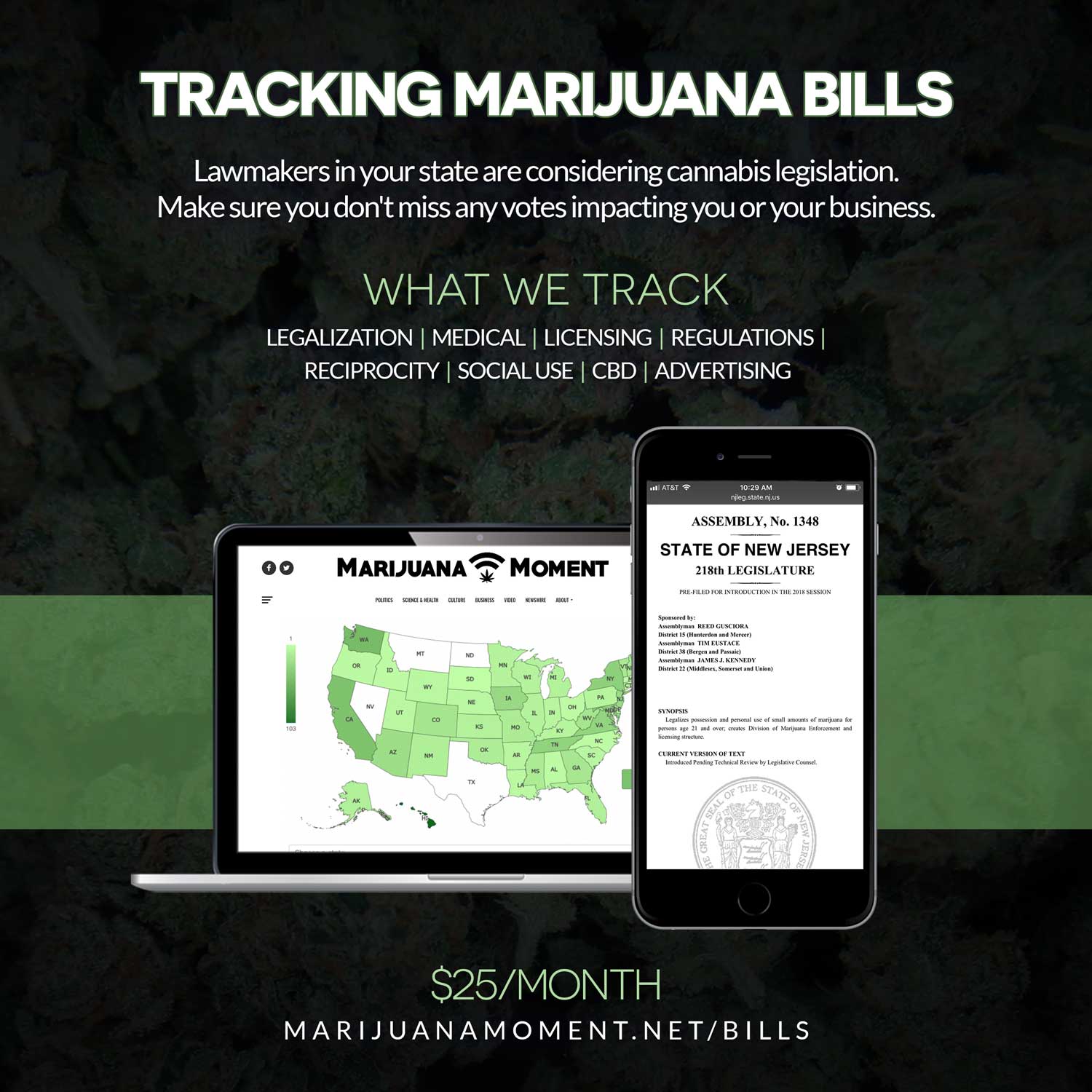 Learn more about our marijuana bill tracker and become a supporter on Patreon to get access.
—
A poll released in December found that 54 percent of state residents support allowing "adults in Wyoming to legally possess marijuana for personal use." Presumably, that would mean that the more moderate proposals stand to pass if they're certified for the ballot.
Wyoming's neighbors Montana and South Dakota were among several states that approved marijuana legalization ballot measures in November.
Former U.S. Senator and Rhode Island Gov. Lincoln Chafee, who now resides in Wyoming and identifies as a Libertarian, is not yet directly involved in this latest marijuana ballot push, despite having testified in support of the legalization bill that advanced in the state this year.
Laryssa Gaughen, communications director for the Libertarian National Committee, told Marijuana Moment on Thursday that he is "generally supportive of our effort," however.
Meanwhile, the House legalization legislation, which was backed by the Republican chair of the Judiciary Committee, would have allowed adults 21 and older to purchase and possess up to three ounces of marijuana and cultivate up to 12 mature plants for personal use.
The measure was also cosponsored by the House speaker and other top GOP lawmakers.
Read the Wyoming marijuana reform initiatives being backed by the Libertarian Party below:
Wyoming Marijuana Initiatives by Marijuana Moment
Texas And Louisiana Governors Signal They'll Sign Marijuana Reform Bills On Their Desks
Photo courtesy of Mike Latimer.
Connecticut Governor Tells Lawmakers To Pass Marijuana Legalization Bill In Special Session Next Week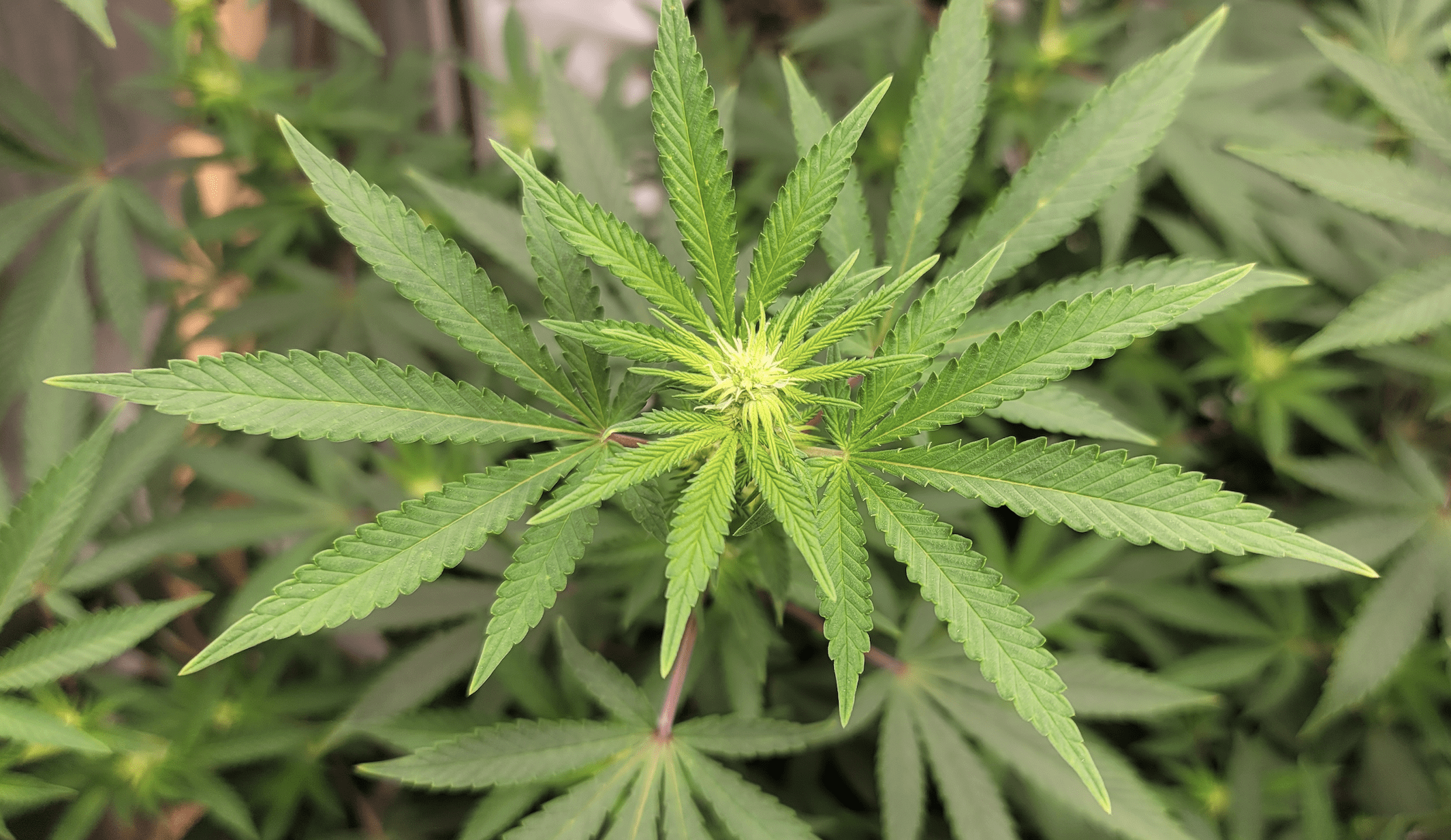 The governor of Connecticut on Thursday said he'll be upset if the legislature fails to deliver him a bill to legalize marijuana in a special session that is set to take place next week.
"I will be," Gov. Ned Lamont (D) said in response to a report's question about whether he'll be disappointed if the cannabis legislation doesn't reach his desk. "Pass the bill. Let's go. Vote on it and pass it."
The Senate approved a legalization proposal in the final days of the regular session this week, but an expected House vote was called off as time ran short in the face of Republican opposition and threats to filibuster.
"We got to the most comprehensive bill in the country four months ago—a couple hundred pages," the governor said at a briefing with reporters, referring to an initial measure he filed in January. "We know how to do this on a safe, regulated basis for adults. We know how to de-commercialize it, which is so important, and I think it's time to vote. If you can't vote this week, vote early next week, but vote."
Lawmakers will reconvene for the special session on Wednesday morning.
Watch the governor discuss the legalization proposal, around 12:30 and 19:00 into the video below: 
The legalization proposal narrowly passed the Senate on Tuesday, but House lawmakers declined to take it up ahead of the end of the regular session.
Democratic leaders have insisted they have the votes to push through the nearly 300-page cannabis bill introduced over the weekend, but Republicans have broadly opposed it. Many expected a drawn-out debate Wednesday night, with GOP representatives trying to run out the clock to prevent a vote.
"I have a strong point of view to do whatever it takes to get this over the finish line," Lamont said. "Around the country, we have red states and blue states that are passing this and doing it on a very careful, regulated way—and I think we're ready to do the same."
The bill that passed the Senate, S.B. 1118, is the product of weeks of negotiations between legislative leaders and Lamont's office. It incorporates elements of the governor's own proposal, SB 888, as well as an equity-focused legalization bill, HB 6377, from Rep. Robyn Porter (D).
As passed by the Senate, the legislation would legalize personal possession and use of cannabis by adults 21 and older and eventually launch a regulated commercial cannabis market in Connecticut, licensing growers, retailers, manufacturers and delivery services. The Department of Consumer Protection (DCP) would be in charge of licensing and regulating cannabis businesses, with legal sales expected to begin in mid-2022.
Half of all business licenses would need to be issued to social equity applicants, defined as people who have lived in geographic areas disproportionately impacted by the war on drugs and who make no more than three times the state's median income. Those applicants could also qualify for technical assistance, workforce training and funding to cover startup costs. Much of the revenue from the new commercial market would be reinvested back into communities hit hardest by the drug war.
For those who don't want to buy cannabis commercially, home cultivation would also be allowed under the bill—first for medical patients, then eventually for all adults 21 and older.
Here are some key details about the Senate-approved legislation:
It would allow adults 21 and older to possess up to 1.5 ounces of cannabis starting on July 1, and it would establish a retail market, with Rojas anticipating sales to launch in May 2022.
Regulators with the Department of Consumer Protection (DCP) would be responsible for issuing licenses for growers, retailers, manufacturers and delivery services.
Social equity applicants—defined as people who have lived in geographic areas disproportionately impacted by the war on drugs and who make no more than three times the state's median income—would be entitled to half of those licenses.
A significant amount of tax revenue from cannabis sales would go toward community reinvestment.
Home cultivation would be permitted—first to medical marijuana patients and then later to adult-use consumers.
Criminal convictions for possession of less than four ounces of cannabis would be automatically expunged beginning in 2023. Expungement would apply to possession convictions from January 1, 2000 through September 15, 2015.
Beginning July 1, 2022, individuals could petition to have other cannabis convictions erased, such as for possession of marijuana paraphernalia or the sale of small amounts of cannabis.
The smell of cannabis alone would no longer be a legal basis for law enforcement to stop and search individuals, nor would suspected possession of up to five ounces of marijuana.
Absent federal restrictions, employers would not be able to take adverse actions against workers merely for testing positive for cannabis metabolites.
Rental tenants, students at institutions of higher learning, and professionals in licensed occupations would be protected from certain types of discrimination around legal cannabis use. People who test positive for cannabis metabolites, which suggest past use, could not be denied organ transplants or other medical care, educational opportunities or have action taken against them by the Department of Children and Families without another evidence-based reason for the action.
Cannabis-related advertising could not target people under 21, and businesses that allow minors on their premises would be penalized. Licensees who sell to minors would be guilty of a Class A misdemeanor, punishable by up to a year in prison and a $2,000 fine. People in charge of households or private properties who allow minors to possess cannabis there would also face a Class A misdemeanor.
Adults 18 to 20 years old who are caught with small amounts cannabis would be subject to a $50 civil fine, although subsequent violations could carry a $150 fine and mandatory community service. All possession offenses would require individuals to sign a statement acknowledging the health risks of cannabis to young people.
Minors under 18 could not be arrested for cannabis possession. A first offense would carry a written warning and possible referral to youth services, while a third or subsequent offense, or possession of more than five ounces of marijuana, would send the individual to juvenile court.
Local governments could prohibit cannabis businesses or ban cannabis delivery within their jurisdictions. Municipalities could also set reasonable limits on the number of licensed businesses, their locations, operating hours and signage.
Until June 30, 2024, the number of licensed cannabis retailers could not exceed one per 25,000 residents. After that, state regulators will set a new maximum.
Cannabis products would be capped at 30 percent THC by weight for cannabis flower and all other products except pre-filled vape cartridges at 60 percent THC, though those limits could be further adjusted by regulators. Retailers would also need to provide access to low-THC and high-CBD products. Products designed to appeal to children would be forbidden.
The state's general sales tax of 6.35 percent would apply to cannabis, and an additional excise tax based on THC content would be imposed. The bill also authorizes a 3 percent municipal tax, which must be used for community reinvestment.
Until June 30, 2023, all excise tax would flow to the state's general fund. For three years after that, 60 percent of the tax revenue will go to a new Social Equity and Innovation Fund. That amount would increase to 65 percent in 2026 and 75 percent in 2028. Other revenue would go to the state's general fund as well as prevention and recovery services around drug use disorders.
Existing medical marijuana dispensaries could become "hybrid retailers" to also serve adult-use consumers. Regulators would begin accepting applications for hybrid permits in September 2021, and applicants would need to submit a conversion plan and pay a $1 million fee. That fee could be cut in half if they create a so-called equity joint venture, which would need to be majority owned by a social equity applicant. Medical marijuana growers could also begin cultivating adult-use cannabis in the second half this year, though they would need to pay a fee of up to $3 million.
Licensing fees for social equity applicants would be 50 percent of open licensing fees. Applicants would need to pay a small fee to enter a lottery, then a larger fee if they're granted a license. Social equity licensees would also receive a 50 percent discount on license fees for the first three years of renewals.
The state would be allowed to enter into cannabis-related agreements with tribal governments, such as the Mashantucket Pequot Tribe and the Mohegan Tribe of Indians.
The Senate adopted one amendment to the bill before passing it on Tuesday that makes a number of substantial and technical changes. Among other revisions, it deletes a section that would have allowed backers of marijuana producers to obtain cultivation licenses without being subject to a lottery and clarifies that a higher percentage of equity joint-venture owners be from disproportionately impacted areas. It also expands equity provisions of the bill so that 100 percent of profits with joint ventures with existing businesses go to equity partners, rather than the 5 percent in the original bill, and exempts medical marijuana from potency limits that apply to adult-use products.
A fiscal note on bill projects that taxes and fees for marijuana would bring in an estimated $4.1 million in additional revenue for the state and municipalities in fiscal year 2022, which would grow over time to a projected annual haul of $73.4 million by fiscal year 2026.
While many of the components of the bill are expected to carry over into the special session, there will technically need to be a new legislative vehicle that must pass both chambers in order to get to the governor's desk.
—
Marijuana Moment is already tracking more than 1,100 cannabis, psychedelics and drug policy bills in state legislatures and Congress this year. Patreon supporters pledging at least $25/month get access to our interactive maps, charts and hearing calendar so they don't miss any developments.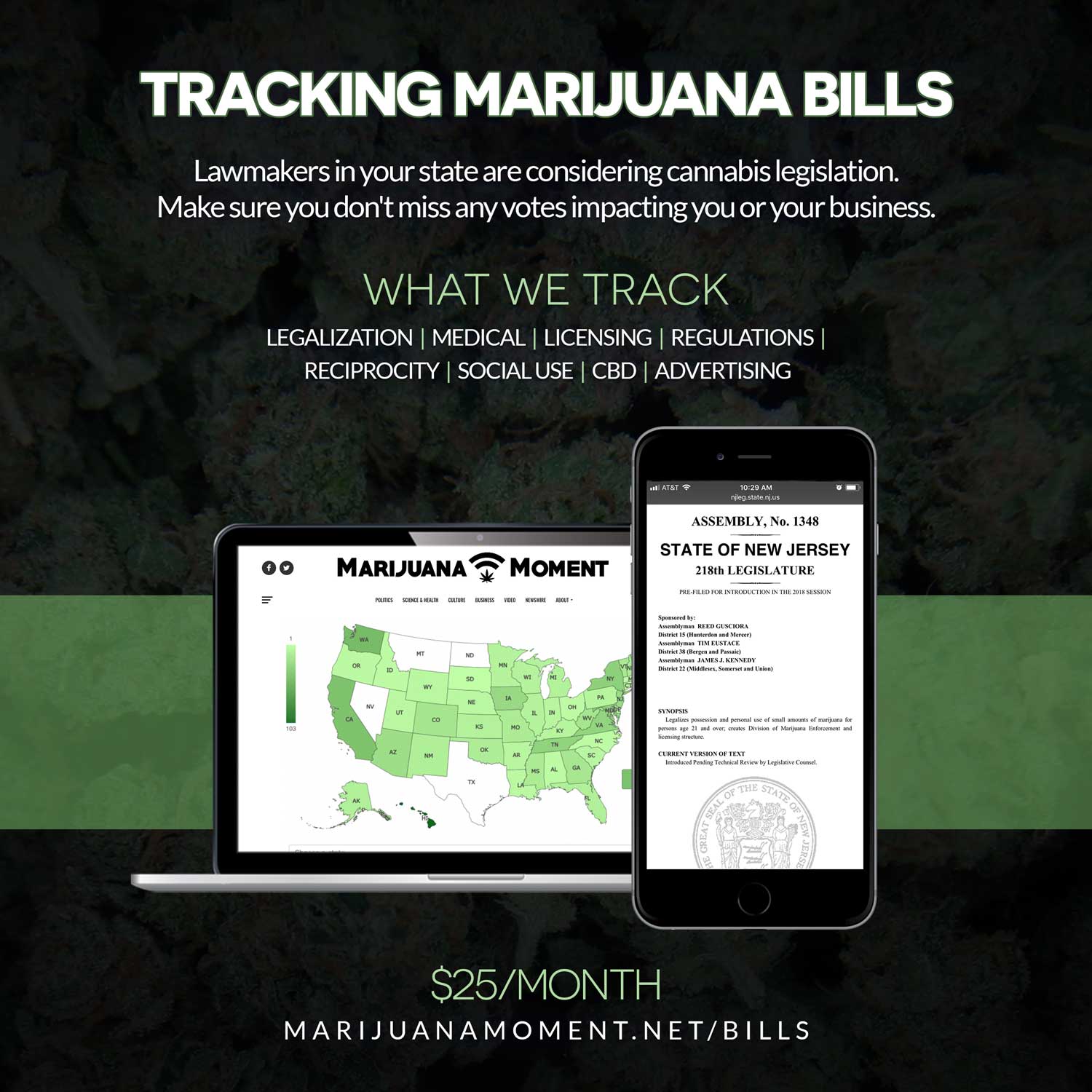 Learn more about our marijuana bill tracker and become a supporter on Patreon to get access.
—
If a legalization measure isn't enacted this year, Lamont said last month that the issue could ultimately go before voters.
"Marijuana is sort of interesting to me. When it goes to a vote of the people through some sort of a referendum, it passes overwhelmingly. When it goes through a legislature and a lot of telephone calls are made, it's slim or doesn't pass," the governor said. "We're trying to do it through the legislature. Folks are elected to make a decision, and we'll see where it goes. If it doesn't, we'll probably end up in a referendum."
Ritter said late last month that he feels there's a 57-43 chance that the legislation is approved, whereas he previously gave it a 50-50 chance.
He last year that if the legislature isn't able to pass a legalization bill, he will move to put a question on the state's 2022 ballot that would leave the matter to voters.
According to recent polling, if legalization did go before voters, it would pass.
Sixty-four percent of residents in the state favor legalizing cannabis for adult use, according to a survey from Sacred Heart University that was released last week.
The competing legalization measure from Rep. Robyn Porter (D), which is favored by many legalization advocates for its focus on social equity, was approved in the Labor and Public Employees Committee in March.
Lamont, who convened an informal work group in recent months to make recommendations on the policy change, initially described his legalization plan as a "comprehensive framework for the cultivation, manufacture, sale, possession, use, and taxation of cannabis that prioritizes public health, public safety, and social justice."
But while advocates have strongly criticized the governor's plan as inadequate when it comes to equity provisions, Ritter said in March that "optimism abounds" as lawmakers work to merge proposals into a final legalization bill.
Rojas also said that "in principle, equity is important to both the administration and the legislature, and we're going to work through those details."
To that end, the majority leader said that working groups have been formed in the Democratic caucuses of the legislature to go through the governor's proposal and the committee-approved reform bill.
In February, a Lamont administration official stressed during a hearing in the House Judiciary Committee that Lamont's proposal it is "not a final bill," and they want activists "at the table" to further inform the legislation.
The legislature has considered legalization proposals on several occasions in recent years, including a bill that Democrats introduced last year on the governor's behalf. Those bills stalled, however.
Lamont reiterated his support for legalizing marijuana during his annual State of the State address in January, stating that he would be working with the legislature to advance the reform this session.
The governor has compared the need for regional coordination on marijuana policy to the coronavirus response, stating that officials have "got to think regionally when it comes to how we deal with the pandemic—and I think we have to think regionally when it comes to marijuana, as well."
He also said that legalization in Connecticut could potentially reduce the spread of COVID-19 by limiting out-of-state trips to purchase legal cannabis in neighboring states such as Massachusetts and New Jersey.
Texas And Louisiana Governors Signal They'll Sign Marijuana Reform Bills On Their Desks
Photo courtesy of Mike Latimer.
Texas And Louisiana Governors Signal They'll Sign Marijuana Reform Bills On Their Desks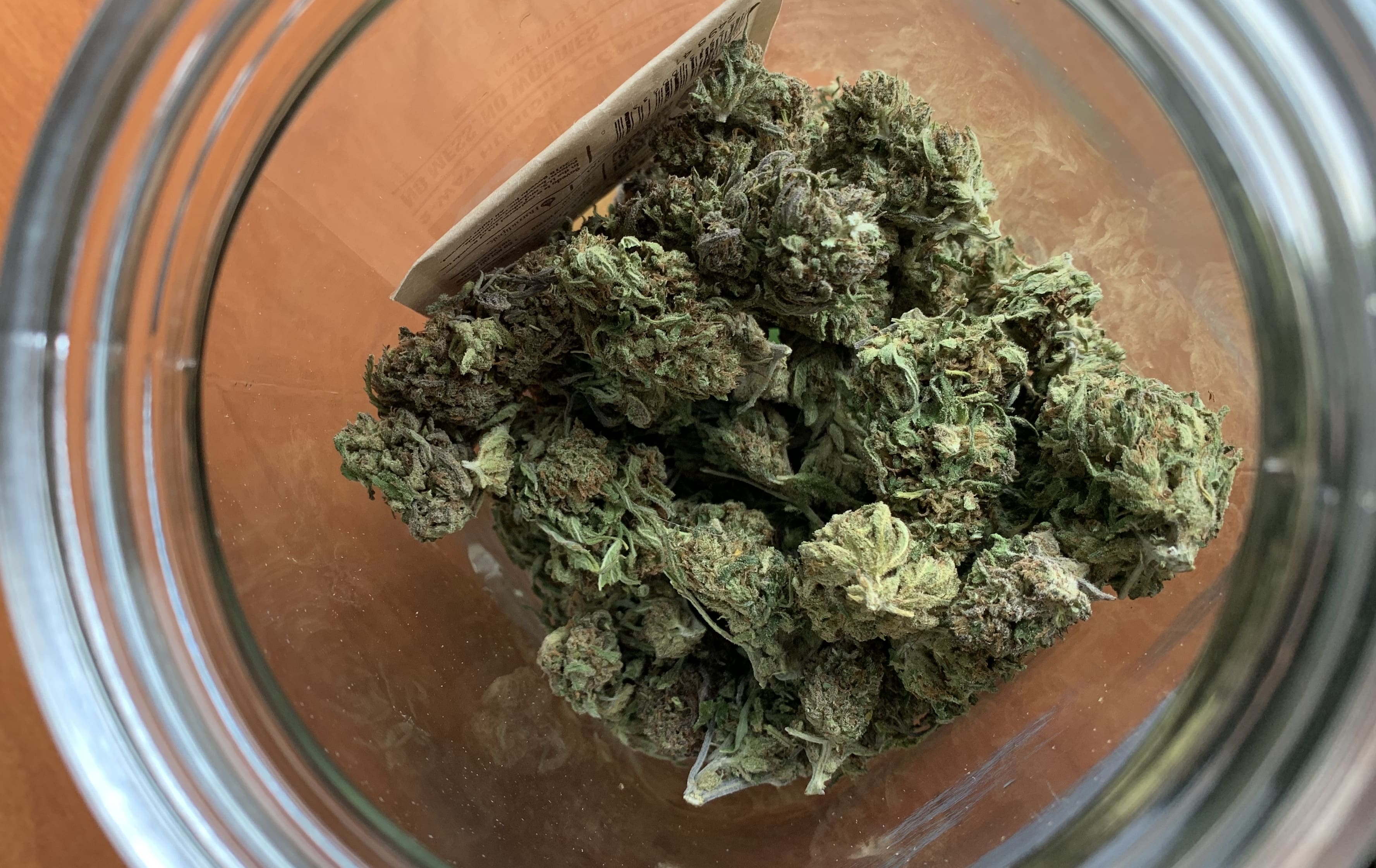 The governors of Texas and Louisiana on Thursday separately indicated that they will sign marijuana reform bills that have recently been delivered to their desks.
Texas Gov. Greg Abbott (R) left no room for interpretation on how he would act on a medical cannabis expansion measure that the legislature sent him.
"Veterans could qualify for medical marijuana under new law," he tweeted. "I will sign it."
Veterans could qualify for medical marijuana under new law.

I will sign it.https://t.co/KkoC15Ur66

— Greg Abbott (@GregAbbott_TX) June 11, 2021
Louisiana Gov. John Bel Edwards (D) was less explicit, stating at a press briefing that he's "interested in signing the bill that would lessen the penalty for possessing small amounts of marijuana."
The governor noted that some reporters "may be surprised to hear" he's inclined to approve the cannabis decriminalization measure, referring to his longtime opposition to broad legalization. That said, other recent comments Edwards has separately made signaled that he may be increasingly open to even more comprehensive proposals to completely end marijuana prohibition if they are ever sent to his desk.
When it comes to the current decriminalization measure, he said he and his staff are "reviewing that one now."
Louisiana lawmakers also sent Edwards a separate bill last week to let patients in the state's medical cannabis program legally smoke whole-plant marijuana flower. He didn't weigh in on that proposal at the press conference, but he's previously cited it as an example of the type of incremental reform he expected to advance.
In Texas, the marijuana measure that the governor says he will sign would add cancer and post-traumatic stress disorder to the list of conditions that qualify patients for medical cannabis. As passed in the House, it would have also included chronic pain as a qualifying condition, but that was removed by the Senate, and it was not re-added in a conference committee. Also, the legislation doubled the THC cap for marijuana products, increasing it from 0.5 percent to one percent. Originally the House-approved version increased the limit to five percent, but that was watered down in the Senate.
Abbott has not yet commented on a separate piece of drug policy reform legislation that the legislature also passed to require the state to study the therapeutic potential of psychedelics like psilocybin and MDMA. But for what it's worth, that measure is also aimed at supporting military veterans' health.
If all the bills are signed into law, it would represent a significant victory for advocates who have been working overtime in the conservative legislatures to get lawmakers on board. But in both states, there have also been defeats this session.
—
Marijuana Moment is already tracking more than 1,100 cannabis, psychedelics and drug policy bills in state legislatures and Congress this year. Patreon supporters pledging at least $25/month get access to our interactive maps, charts and hearing calendar so they don't miss any developments.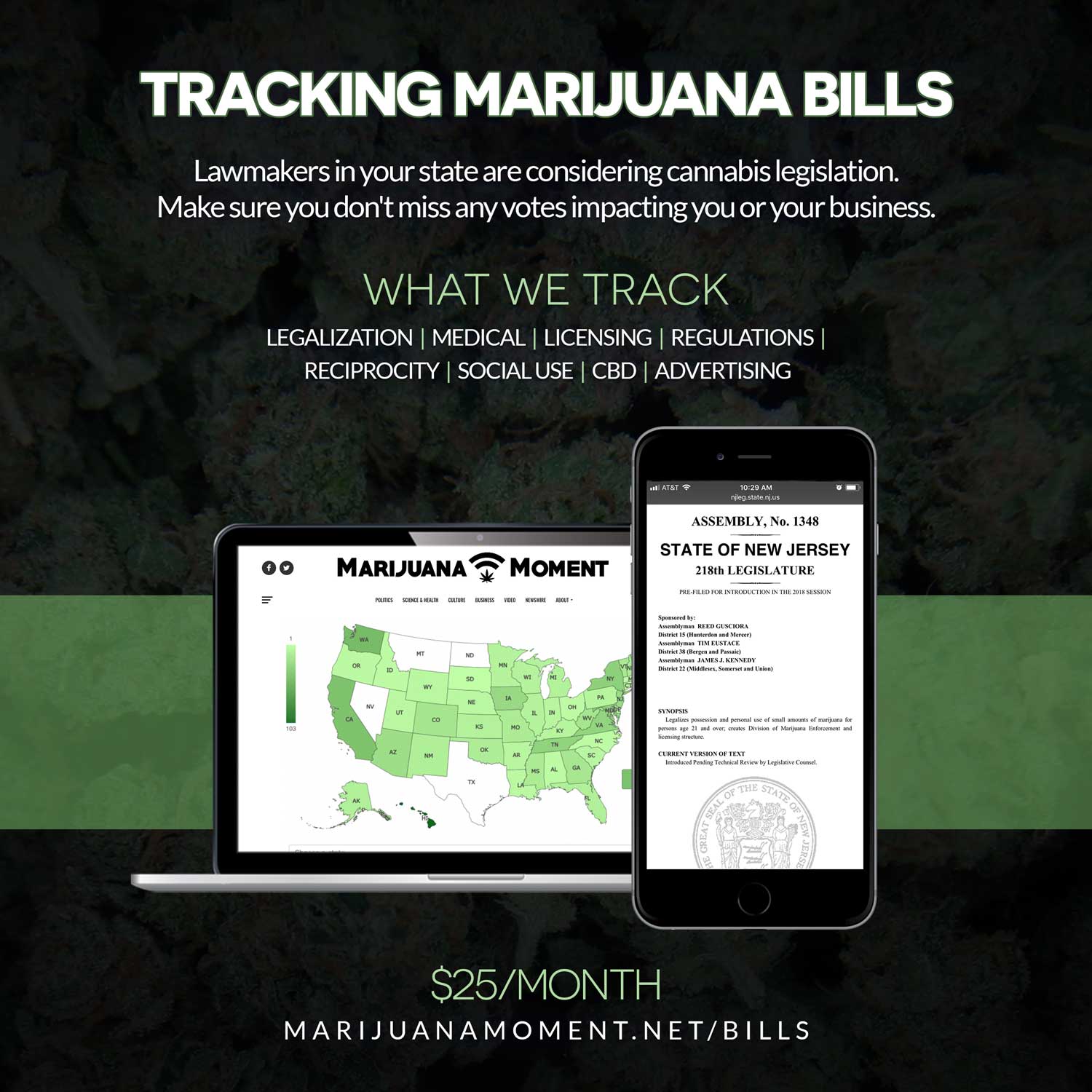 Learn more about our marijuana bill tracker and become a supporter on Patreon to get access.
—
Texas bills to reduce penalties for possessing cannabis concentrates, update the state's hemp program and broadly decriminalize marijuana advanced—but they did not make it over the finish line by the session's end.
Partly because of those failures, a newly formed progressive coalition that's being led by two former congressional candidates said it plans to take cannabis and other issues directly to voters by putting reform measures on local ballots across the state.
In Louisiana, there was an effort to pass a bill to legalize adult-use cannabis, but it stalled in the House after the chamber failed to pass a complementary measure on taxing recreational marijuana. Edwards did say last month that he believes the reform "is going to happen in Louisiana eventually."
In April, Edwards also said that he had "great interest" in the legalization proposal, and he pledged to take a serious look at its various provisions.
Last year, the Louisiana legislature significantly expanded the state's medical marijuana program by passing a bill that allows physicians to recommend cannabis to patients for any debilitating condition that they deem fit instead of from the limited list of maladies that's used under current law.
Edwards signed the measure in June 2020 and it took effect weeks later.
Abbott, for his part, did not sign separate legislation to clarify that a positive marijuana test alone is not sufficient criteria for removing a child from their home. But he didn't veto it, either, and it was enacted without the his signature last month and takes effect on September 1, 2021.
Prohibition remains on the books in both traditionally conservative states—but between legislative actions this session and both governors expressing some level of support for more modest reform, it can't be said that advocates haven't made progress.
California Uses Marijuana Tax Revenue To Fund Programs To Repair Drug War's Harms
Photo courtesy of Kimberly Lawson.