Nebraska Medical Marijuana Initiative Heads To Ballot After Secretary Of State Rejects Challenge
Nebraska's secretary of state on Thursday rejected a legal challenge against an initiative to legalize medical marijuana, clearing a path to the November ballot.
On Wednesday, officials informed the campaign Nebraskans for Medical Marijuana that their measure had enough valid signatures to qualify. But on the same day, a law firm filed a motion asking that the secretary of state prevent the initiative from appearing on the ballot because, they claimed, it violated the state's single-subject rule precluding ballot measures that cover more than one issue.
The firm, which did not disclose its clients, also argued that the proposal "cases confusion" and "creates doubt about what will be authorized after the election."
But Secretary of State Robert Evnen—despite having recently kicked three gambling-related initiatives off the ballot because of a single-subject challenge—did not accept the legal argument and is letting the cannabis measure proceed to be decided on by voters.
"Whether the Amendment complies with the single subject rule is a close question," Evnen wrote in his determination.
"The production and sale of medical cannabis has a natural and necessary connection to legalization of medical cannabis for individual use, which is the primary purpose of the Amendment," he said, explaining why he ultimately rejected the assertion that the measure covered unrelated issues. "As with other legal medications, third parties are given the right to manufacture, sell and distribute the medications. It is inherent in the legalization of medical cannabis that someone or some category of persons must be granted the right or authority to produce, sell and distribute the medical cannabis."
The secretary of state concluded by saying that "the constitutional right to bring forward initiative petitions for a vote of the people is fundamental to our state governance and is to be zealously protected."
"Based upon my review, and for the reasons set forth above, I conclude that the Amendment is legally sufficient and I shall not withhold it from the ballot unless otherwise ordered by a court of competent jurisdiction," he said.
The medical cannabis campaign celebrated the decision.
"We've been working towards this moment for a long time, and today we are closer than ever to making medical marijuana safely and legally accessible to patients in Nebraska," it wrote in an email blast to supporters. "Of course, this is far from over. In fact, the real battle is just beginning. But this is the fight we've wanted to have for years, because we know the people of Nebraska are on our side."
It's not clear if the law firm representing unnamed residents taking issue with the ballot measure will appeal Evnen's decision in court.
The official seemed to bristle at the timing of the late challenge in his seven-page reply.
"This is the eleventh hour. The objection to the Amendment was received by this office on Wednesday, August 26, 2020, only 16 calendar days before the date on which I am required to certify the ballot in its entirety," he said. "An issue of the magnitude of this matter will surely result in court review no matter what I decide here."
Nebraskans for Medical Marijuana submitted nearly 200,000 signatures last month, well beyond the 121,669 required to qualify for the ballot.
Under the proposal, physicians could recommend cannabis to patients suffering from debilitating medical conditions, and those patients would then be allowed to possess, purchase and "discreetly" cultivate marijuana for personal use.
Sens. Anna Wishart Adam Morfeld, cochairs of the legalization campaign, and other legislators have tried for years to pass medical cannabis bills in the legislature only to be blocked by opposition from leadership. But with help from the Marijuana Policy Project (MPP) and other advocacy groups, they decided to put the issue directly to voters.
This is a big deal, and a huge step forward for the campaign.

— Senator Adam Morfeld (@Adam_Morfeld) August 27, 2020
"We're very pleased to see Secretary Evnen do the right thing," Jared Moffat, campaigns coordinator for MPP, told Marijuana Moment. "Nebraskans were loud and clear that they want this on the ballot. We're 68 days away from Election Day, and now the real battle begins."
While the campaign suspended signature gathering amid the COVID-19 outbreak, it relaunched its efforts in May with new social distancing safety protocols in place.
Nebraska's attorney general said in an opinion last year that efforts to legalize medical marijuana legislatively in the state would be preempted by federal law and "would be, therefore, unconstitutional."
Here's a status update on other 2020 drug policy reform campaigns across the country: 
A measure to legalize marijuana in Arizona officially qualified for the November ballot earlier this month.
Montana's secretary of state also announced this month that cannabis activists collected more than enough signatures to qualify two legalization measures.
The Washington, D.C. Board of Elections certified this month that activists submitted enough valid signatures to place a measure to decriminalize plant- and fungi-based psychedelics in the nation's capital.
Oregon's secretary of state confirmed last month that separate measures to legalize psilocybin therapy and decriminalize possession of all drugs while expanding treatment services will appear on the November ballot.
Prior to the COVID-19 outbreak and stay-at-home mandates, separate measures to legalize marijuana for medical and recreational purposes qualified for South Dakota's November ballot.
The New Jersey legislature approved putting a cannabis legalization referendum before voters as well.
And in Mississippi, activists gathered enough signatures to qualify a medical cannabis legalization initiative for the ballot—though lawmakers also approved a competing (and from advocates' standpoint, less desirable) medical marijuana proposal that will appear alongside the campaign-backed initiative.
Idaho activists behind a medical marijuana legalization initiative were hoping to get a second wind after a federal judge said recently that the state must make accommodations for a separate ballot campaign due to signature gathering complications caused by the coronavirus pandemic. But following a U.S. Supreme Court ruling against the other group last week, hopes are dashed.
A campaign to legalize cannabis in Missouri officially gave up its effort for 2020 due to signature collection being virtually impossible in the face of social distancing measures.
North Dakota marijuana legalization activists are shifting focus and will seek qualification for the 2022 ballot.
Washington State activists had planned to pursue a drug decriminalization and treatment measure through the ballot, but citing concerns about the COVID-19 outbreak, they announced last month that they will be targeting the legislature instead.
Read the letter on the medical marijuana ballot measure from Nebraska's secretary of state below:
Medical Cannabis Initiative… by Marijuana Moment
Marijuana Should Be 'Left Up To The States,' Republican National Committee Head Says
Photo courtesy of Brian Shamblen.
Trump Campaign Orders Mississippi Medical Marijuana Activists To Cease Using President's Name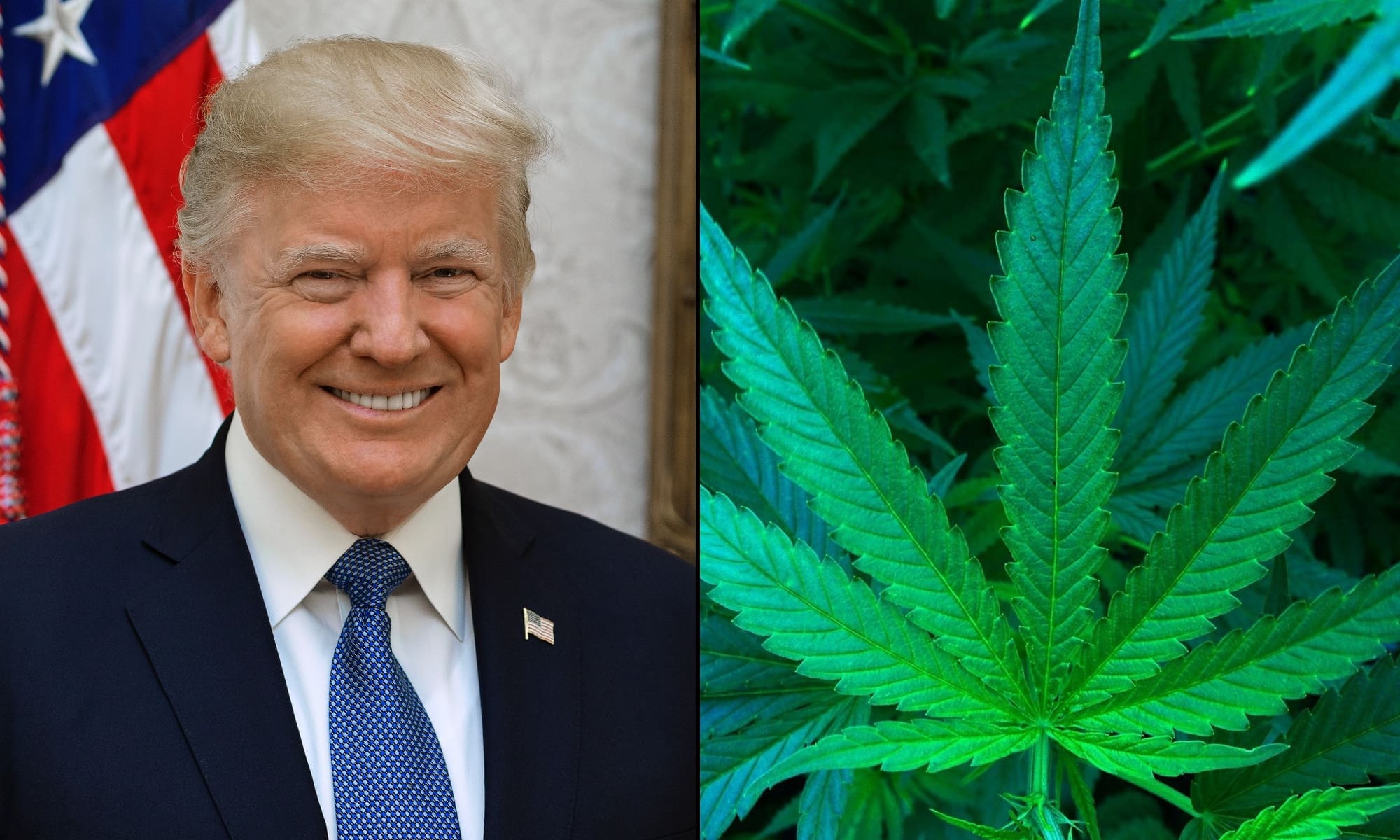 President Donald Trump's reelection campaign has issued a cease and desist order against a Mississippi medical marijuana legalization campaign, claiming "unauthorized and misleading representation" of the president's position on the reform initiative in one of its mailers—even though he has on multiple occasions spoken favorably on camera about medical cannabis.
Michael Glassner, chief operating officer of Donald J. Trump for President Inc., sent a letter to Mississippians for Compassionate Care (MCC), demanding that they stop distributing campaign materials touting the president's past remarks.
While the mailer and the envelope it's being sent in don't at any point state that Trump has specifically endorsed Initiative 65, they encourage voters to "join President Trump and 3 out of 4 Mississippi Republicans who support medical marijuana" and point out that he's voiced "complete support for medical marijuana."
It is indeed the case that the president has, on several occasions, stated that he's in favor of medical cannabis reform.
For example, while he said in 2015 that Colorado has "a lot of problems going on right now" with its recreational marijuana program, medical cannabis "is another thing."
"I think medical marijuana, 100 percent," he said.
Beyond stating his personal support for medical cannabis, Trump has said multiple times that he personally knows people who have benefited from using it.
"I think medical should happen, right? Don't we agree? I mean I think so," he said at a 2015 rally in Nevada. "I know people that are very, very sick and for whatever reason, the marijuana really helps them."
"I know people that have serious problems and they did that and it really does help them," he said In a 2016 interview on Fox News.
But the president's reelection campaign evidently takes issue with the state cannabis effort using his on-camera quotes.
"President Trump has never expressed support for Initiative 65, and his campaign demands that you immediately cease and desist all activities using the President's name, image or likeness in support of the legalization of medical marijuana in Mississippi," Glassner wrote in the October 12 letter, which was first reported by Y'all Politics.
"The President's campaign strongly believes in and encourages your organization's fundamental right to engage in speech on issues of public importance, but this is not about that," he said. "You are misleadingly using the President's name in support of your own agenda without authorization or justification."
But MCC is defending the mailers, which also feature endorsements from multiple Republican legislators in the state.
"President Trump has clearly stated on multiple occasions that he supports medical marijuana. That is all that we've shared—the truth," MCC Communications Director Jamie Grantham said in a press release. "The politicians and bureaucrats behind Mississippi Horizon clearly orchestrated this letter from the Trump campaign. It's just the latest example of the lengths to which they will go to prevent any form of medical marijuana in Mississippi."
"President Trump himself has said he supports medical marijuana and is letting the states decide," she said. "Initiative 65 is the only plan on the ballot that will create an actual medical marijuana program in Mississippi."
While Trump has made his views on medical cannabis clear—and he's expressed support for a states' right approach to marijuana policy—he's also on several occasions released signing statements on spending legislation stipulating that he reserves the right to ignore a long-standing rider that prohibits the Justice Department from using its funds to interfere with state-legal medical marijuana programs.
He also proposed deleting the rider altogether in multiple annual budget proposals to Congress, though President Obama did the same thing when he was in office.
The Mississippi mailer neglected to acknowledge those nuances, however.
"For the last two years, he has signed legislation offered by Republican Senators to prevent his Department of Justice from prosecuting medical marijuana businesses in states that have legalized its use," it states.
"The Trump campaign's decision in this matter is a further indication that this administration is unwilling to either embrace or act upon marijuana policy reform,' Justin Strekal, political director of NORML, told Marijuana Moment. "For four years, this administration has been silent at best and hostile at worst when it comes to marijuana policy, and there is no indication that they would change going forward if given the opportunity."
"At the end of the day, this is just bad politics," he said.
A Quinnipiac poll found last year that 93 percent of Americans support medical marijuana, including 86 percent of Republicans, 96 percent of Democrats and 96 percent of independents—raising questions about why the president's reelection campaign chose to take the proactive step of distancing their candidate from such an overwhelmingly popular issue that enjoys supermajority backing across partisan lines.
Meanwhile, the Democratic presidential nominee, Joe Biden, favors legalizing medical marijuana, decriminalizing cannabis possession more broadly, expunging prior convictions, modestly rescheduling the drug under federal law and letting states set their own policies. That said, he helped craft some of the nation's most infamously punitive anti-drug laws during his time in the Senate—a record that the Trump campaign has seized on.
"More than 81 percent of Mississippians agree with President Trump in supporting medical marijuana for people who are suffering," Grantham said, referencing a poll released last month. "Voters see through the actions of politicians who failed to act on this issue and who are now trying to block this initiative. 65A lets politicians decide. More than 228,000 Mississippians signed petitions for Initiative 65 which lets doctors and patients decide."
The medical cannabis reform campaign has faced a series of obstacles before and after qualifying for the state's November ballot.
The primary complication for advocates is the fact that two competing initiatives will appear alongside each other on the ballot. After MCC qualified their measure, the legislature approved an alternative that is viewed as more restrictive. The result is a muddled ballot that requires voters to answer a two-step series of questions—and that potential confusion threatens to jeopardize the activist-led proposal.
More recently, the Mississippi State Medical Association and American Medical Association have also contributed to the opposition, circulating a sample ballot that instructs voters on how to reject Initiative 65.
Last week, Gov. Tate Reeves (R) signed legislation that amends state law to allow people to obtain marijuana-derived medications that are approved by the Food and Drug Administration. He also reiterated his opposition to broader medical cannabis reform, stating that he's "against efforts to make marijuana mainstream."
If the campaign's measure passes, it would allow patients with debilitating medical issues to legally obtain marijuana after getting a doctor's recommendation. The proposal includes 22 qualifying conditions such as cancer, chronic pain and post-traumatic stress disorder, and patients would be allowed to possess up to 2.5 ounces of marijuana per 14-day period.
In June, lawmakers introduced yet another medical cannabis alternative resolution that would've similarly posed a threat to the activist-driven reform initiative. But, to advocates' relief, the legislation didn't advance before lawmakers went home for the summer.
Read the Trump campaign's cease and desist letter below: 
Trump Cease and Desist To M… by Marijuana Moment
Kamala Harris Touts 'Commitment' To Marijuana Decriminalization And Expungements Under Biden Administration
New Jersey Voters Strongly Back Marijuana Legalization And Cannabis Pardons, New Poll Finds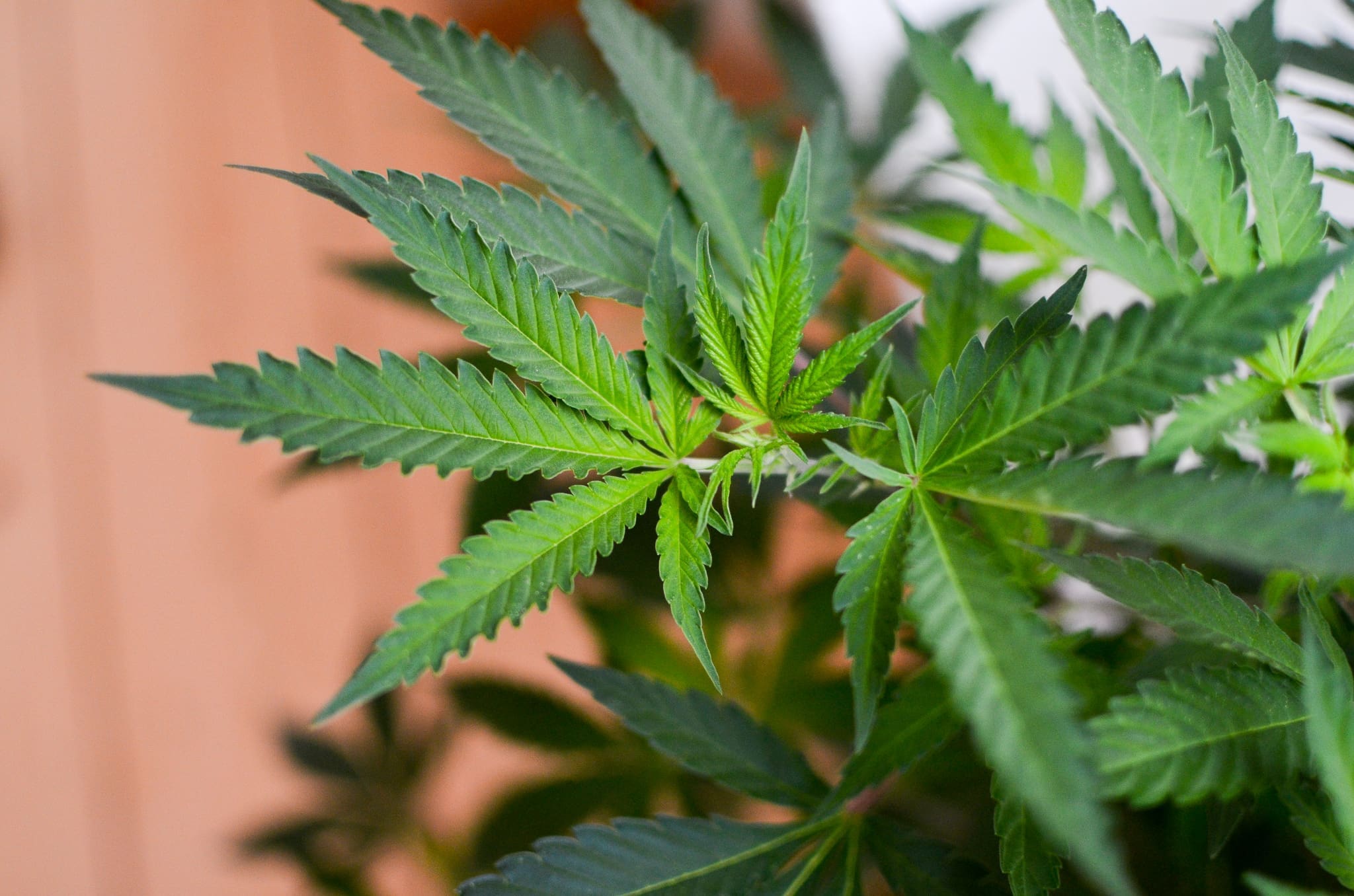 Support for a referendum to legalize marijuana in New Jersey remains strong, according to a new poll released on Tuesday. And what's more, voters want Gov. Phil Murphy (D) to go a step further by pardoning people with low-level cannabis convictions.
The survey, which is the fourth and final from the law firm Brach Eichler LLC this election cycle, shows that 65 percent of New Jersey voters are in favor of the reform proposal that will appear on the state's November ballot. Just 29 percent are opposed to the policy change and six percent remain undecided.
These results are statistically consistent with the prior three polls from the firm as well as one from Fairleigh Dickinson University, which similarly found roughly two to one support for the measure. A separate survey released last week by Stockton University showed three to one support for legalizing cannabis among New Jersey voters.
As has historically been the case, Democrats are most likely to back legalization (70 percent), followed by independents (62 percent) and Republicans (52 percent).
But beyond legalizing cannabis for adult use, New Jersey voters are also strongly in favor of having the governor use his clemency powers for those previously convicted over low-level marijuana offenses. Sixty-eight percent of respondents said Murphy should grant those individuals pardons, compared to 21 percent who are against it and 11 percent who are unsure.
For the first time since the firm starting polling on cannabis issues this year, a majority of voters (51 percent) also said that prior marijuana records of all levels of convictions, rather than just simple possession, should be expunged.
"The Brach Eichler Cannabis Poll, which has consistently reported overwhelming support for legalizing cannabis, today again confirms that New Jersey voters support this long overdue change by a significant margin," Charles Gormally, co-chair of the firm's cannabis practice, said in a press release. "After election day it is imperative that our legislature move to create the most efficient, safe and regulated marketplace to capture the tri-state cannabis business."
The survey, which involved interviews with 500 registered voters from October 5-13 and has a margin of error of +/- 4.4 percentage points, also asked about the policy of local control for the marijuana market. Forty-seven percent said that individual jurisdictions should be allowed to ban cannabis businesses from operating in their area, compared to 39 percent who are opposed to the proposal and 14 percent who are undecided.
"It is clear that home rule is a topic that needs to be more fully addressed," Gormally said. "Cannabis businesses are going to need an immediate understanding of local politics and community issues before embarking on plans for certain parts of New Jersey."
Five states have recreational or medical marijuana legalization on the ballot this election, and polling broadly indicates that the measures will be successful.
Two recent surveys of Arizona voters show growing majority support for an initiative to legalize adult-use cannabis.
Montana voters seem poised to approve a pair of marijuana legalization initiatives next month, according to a poll released last week.
In South Dakota, polling signals that voters will approve separate initiatives to allow both medical and recreational cannabis.
A survey of Mississippi voters that was released in September found that an activist-led measure to legalize medical marijuana "stands a strong chance of passage."
Meanwhile, in New Jersey, putting legalization to voters as a referendum question was the result of the legislature's failure to pass reform legislation last session.
Murphy, the governor, has been a vocal advocate for approving the measure.
He said during a virtual fundraiser with the pro-legalization NJ CAN 2020 earlier this month that the state "can't fail" at enacting the policy change this round. A top lawmaker also spoke at the event and said an enabling and regulatory bill was being prepared in anticipation of a favorable vote, and that it could be voted on by the legislature as soon as the first week of November.
The governor also recently recorded a video ad that was released by the reform group, outlining why he's embraced the policy change. Murphy said that the ongoing criminalization of cannabis in New Jersey wastes taxpayer dollars, and he emphasized that prohibition is enforced in a racially disproportionate manner.
Murphy similarly said in a recent interview that the marijuana reform proposal prioritizes social justice.
"I wish we could have gotten it done through a legislative process," he said at the time, referencing lawmakers' inability to advance a legalization bill last session. "We just couldn't find the last few votes, so it's on the referendum. I'm strongly supporting it—first and foremost for social justice reasons."
Last month, Murphy also called on voters to support the proposal in an email blast that was circulated by the New Jersey Democratic State Committee.
"Legalization would right those wrongs while also spurring massive economic development opportunities, job creation, and new tax revenue," the governor wrote. "Now, we have the opportunity to get this done and finally legalize adult-use marijuana here in the Garden State, and I need your help to make it happen."
He said in July that legalizing cannabis is "an incredibly smart thing to do" both from an economic and social justice perspective.
The governor isn't alone in his attempts to get out the vote for cannabis reform. Filmmaker Kevin Smith earlier this month urged his Twitter followers to "VOTE YES when you see State Public Question Number 1: Constitutional Amendment to Legalize Marijuana."
NJ CAN 2020, one of two campaign committees working to pass the cannabis referendum, released a series of English- and Spanish-language video ads last week, after having published one prior ad. Meanwhile, campaign finance records compiled  show that legal marijuana supporters are out-raising opponents by a ratio of nearly 130:1.
In June, the state Assembly passed a cannabis decriminalization bill that would make possession of up to two ounces a civil penalty without the threat of jail time, though it hasn't advance in the Senate.
Marijuana Legalization In Texas Would Generate Billions In Tax Revenue, New Economic Analysis Shows
Photo courtesy of Philip Steffan.
Kamala Harris Touts 'Commitment' To Marijuana Decriminalization And Expungements Under Biden Administration
Democratic vice presidential nominee Kamala Harris (D-CA) again pledged in a new interview that decriminalizing marijuana would be an administrative priority if she and Joe Biden are elected.
Speaking to The Grio on Saturday, the senator discussed the would-be Democratic administration's criminal justice agenda, contrasting it with that of President Donald Trump. She reiterated the cannabis reform would be among their policy goals.
"We have a commitment to decriminalizing marijuana and expunging the records of people who have been convicted of marijuana offenses," Harris said. "When you look at the awful war on drugs and the disproportionate impact it had on black men and creating then criminal records that have deprived people of access to jobs and housing and basic benefits."
Watch Harris discuss criminal justice and marijuana reform, starting around 12:00 into the video below: 
While reform advocates have appreciated the senator's repeated calls for cannabis reform on the campaign trail, they've taken issue with her tendency to refer to the drug war in the past tense—as she did here by talking about the impact the policy "had"—as though those prosecutions and enforcement disparities haven't persisted.
In fact, recently released FBI data shows that there were 1,558,862 drug-related arrests in the U.S. last year, about a third of which were for marijuana. That amounts to a new drug bust every 20 seconds on average.
There's also some frustration that Harris has scaled back her reform push since joining the Democratic ticket as Biden's running mate. During her own run for the presidential nomination, she called for comprehensive marijuana legalization—a policy not supported by the former vice president despite its popularity among Democrats.
Harris, who is the lead Senate sponsor of a bill to federally deschedule marijuana, said last month that a Biden administration would not be "half-steppin'" cannabis reform or pursuing "incrementalism," but that's exactly how advocates would define simple decriminalization.
In any case, the senator has repeatedly discussed cannabis decriminalization on the trail. She similarly said during a vice presidential debate earlier this month that she and Biden "will decriminalize marijuana and we will expunge the records of those who have been convicted of marijuana."
In addition to those policies, Biden backs modestly rescheduling the drug under federal law, letting states set their own policies and legalizing medical cannabis.
Top Senate Democrat Includes Marijuana Banking Protections In New Coronavirus Relief Bill
Photo element courtesy of California Attorney General's Office.