Marijuana Should Be 'Left Up To The States,' Republican National Committee Head Says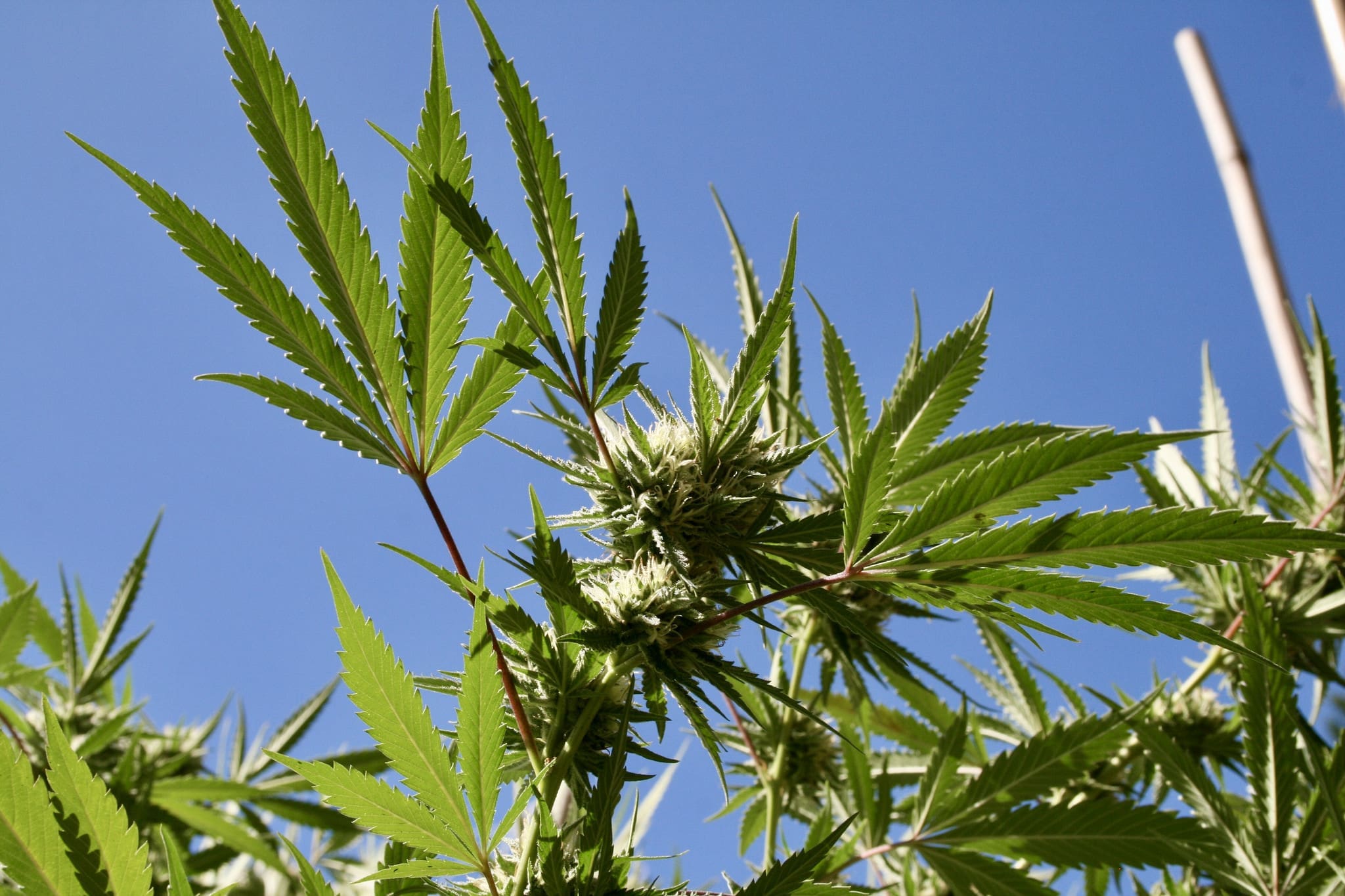 The head of the Republican National Committee (RNC) recently dodged a question about where the party stands on medical marijuana and stressed that the issue should be addressed at the state level.
Gray Television Washington News Bureau reporter Alana Austin told RNC Chair Ronna McDaniel about a recent interview she had with a Virginia-based RNC delegate who uses cannabis to treat chronic pain. She asked whether there's "a place in the GOP for folks who support medical marijuana."
"I don't really address policy issues like medical marijuana," McDaniel replied. "That's left up to the states and there's going to be variances between states, but that's not something that the RNC puts forward as policy, that's a legislative issue."
"We're actually a body that helps elect Republicans and turn out the vote," she said. "That's what we're focused on for the next 69 days is turning out that vote to reelect President Trump, keep the Senate and take back the House."
A disabled Virginia RNC delegate found comfort in marijuana after suffering from chronic pain for years. He shares his story, and @alana_austin asks the RNC chair Ronna McDaniel about the party's stance on cannabis. Watch here >>> https://t.co/OcgjBm9ngW pic.twitter.com/PrwBbRZwKA

— Gray Television Washington News Bureau (@GrayDCnews) August 26, 2020
Of course, polling shows that marijuana legalization is a popular, bipartisan issue that could theoretically help Republicans in their election bids if they pushed for reform. Trump is less convinced that GOP lawmakers would benefit, however.
The president expressed concern at a rally last week that putting marijuana on the ballot drives Democratic voter turnout and puts Republicans at risk of losing elections. Legalization will be on the ballot in the swing state of Arizona this November, along with recreational and medical measures in several other states.
In the new interview, McDaniel was also reminded by the report that, in 2016, the RNC did adopt a party platform that mentioned marijuana, but it did not take an explicit position on legalization.
Instead, it states that the "progress made over the last three decades against drug abuse is eroding, whether for cultural reasons or for lack of national leadership" and recognizes that in "many jurisdictions, marijuana is virtually legalized despite its illegality under federal law."
"At the other end of the drug spectrum, heroin use nearly doubled from 2003 to 2013, while deaths from heroin have quadrupled," the document, which is being readopted as the 2020 platform without amendments, says. "All this highlights the continuing conflicts and contradictions in public attitudes and public policy toward illegal substances. Congress and a new administration should consider the long-range implications of these trends for public health and safety and prepare to deal with the problematic consequences."
The RNC chair insisted to Gray Television Washington News Bureau that "I'm not going to get into the use of medical marijuana."
"We didn't have a platform this year because of changing our rules," she said. "That's going to be left up to the states and our legislators and I'm not going to engage in something that hasn't been vetted through our full platform and the ability for our delegates to meet to discuss an issue like that."
The party decided not to adopt a new platform this year and is instead carrying over the one from 2016.
In the past, the president himself has voiced support for allowing states to set their own cannabis policies, going to far as to say he "really" supports bipartisan legislation to codify the rights of states to implement marijuana programs without fear of federal interference.
Last year, Trump said that "right now we are allowing states to make that decision" with regard to cannabis policy after a reporter brought up studies signaling that states with marijuana legalization on the books experience fewer opioid overdoses.
While the Republican platform doesn't have a formal position on cannabis legalization, two speakers at the party's convention this week have blasted marijuana as a Democratic priority.
Cissie Graham Lynch, the granddaughter of Evangelical preacher Billy Graham, took issue with Democratic governors who designated cannabis dispensaries as essential services amid the coronavirus pandemic while imposing restrictions on churches.
And an advisory board member for the Trump's reelection campaign gave a speech at the convention where she claimed that Democrats' push for universal health care is really about ensuring a right to cannabis access.
This election has seen a confusing mix of drug policy positions among the major party candidate. Democratic presidential nominee Joe Biden, for example, opposes adult-use legalization and has instead put forward proposals to decriminalize cannabis possession, legalize medical marijuana, expunge prior convictions and let states set their own policies.
Biden's vice presidential running mate, Sen. Kamala Harris (D-CA) said over the weekend that, under a Biden administration, there will be a "policy that is going to be about decriminalizing marijuana"—though she is sponsoring a full cannabis legalization bill in the Senate.
Meanwhile, Trump's reelection campaign has attacked Biden as an "architect" of the drug war who authored punitive laws during his time in the Senate and framing the incumbent president as the criminal justice reform candidate.
That's despite the fact that the president's administration has taken several hostile actions on the marijuana front that stop short of a full-scale crackdown on businesses in legalized states.
Rep. Earl Blumenauer (D-OR), a chief advocate for marijuana reform, recently told Marijuana Moment that he suspects Biden will be a "constructive player" on the issue if elected; however, he's also criticized the nominee's simple decriminalization plan as "meaningless."
The 2020 Democratic platform endorses the same modest cannabis reforms Biden backs, and party delegates defeated an amendment to add support for legalizing marijuana last month.
Another Republican Convention Speaker Slams Marijuana Policies From Democrats
Photo courtesy of Brian Shamblen.