Washington State Drug Decriminalization Activists Shift Focus From Ballot To Legislature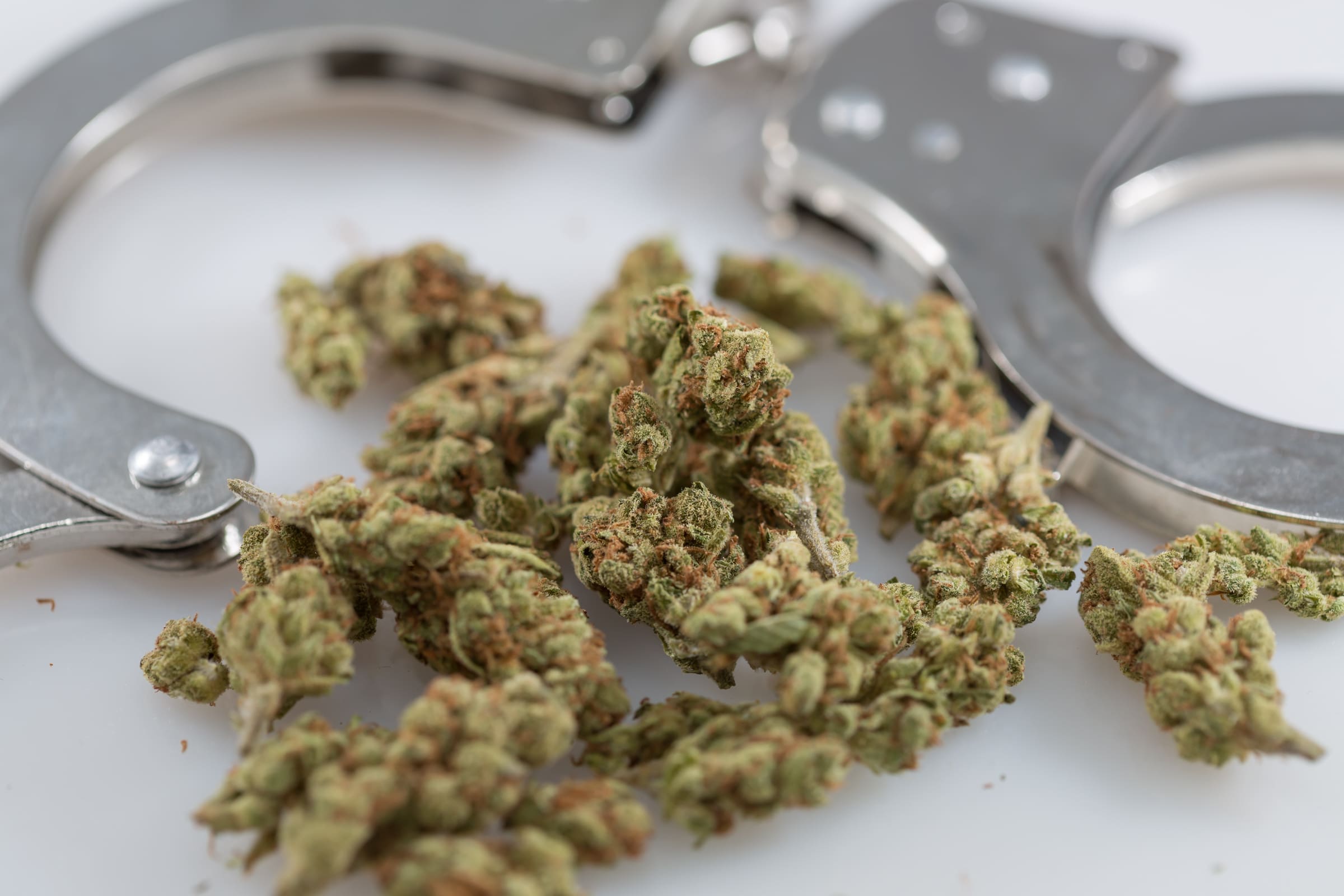 A campaign to decriminalize drugs and expand substance misuse treatment in Washington State will no longer pursue an effort to place the policy change on the November ballot. Instead, the group announced on Wednesday that it will be pressing the legislature to enact the reform during next year.
Because the coronavirus pandemic already impacted signature gathering for the initiative—and because activists are anticipating a second-wave outbreak that could further jeopardize the campaign—Treatment First WA said it will "redirect our energy to securing passage of the Treatment and Recovery Act as a bill introduced by Washington State Legislators in the 2021 session, which begins January 11."
"Although we're discontinuing efforts to place the Treatment and Recovery Act on the November 2020 general election ballot as Initiative 1715, we will continue working to replace arrests and incarceration for drug use with treatment, recovery, and education," the group, which is backed by ACLU of Washington, wrote in an email blast to supporters.
The initiative would have made it so people who police encounter possessing illicit drugs would be referred to a mandatory service assessment, with the intent being to have them screened for a substance use disorder within 72 hours of the citation.
It would have also provided a means for individuals previously convicted of drug offenses covered in the act to petition courts to have their records vacated. Fees associated with the citations would have been waived upon completion of the service assessment.
The proposal also called for the use of some existing tax revenue from legal marijuana sales to expand the state's drug treatment programs.
It's not immediately clear if any of those provisions will change with the shift in focus from the ballot to the legislature.
"As our campaign is centered in public health and really pursuing treatment recovery through a public health lens, we wanted to be really careful and take a cautious approach, especially due to the growing health concerns with signature gathering," Christina Blocker, press secretary for Treatment First WA, told Marijuana Moment. "We felt that it was our duty to really stop our signature gathering for the remainder of 2020 and not contribute to the spread of the virus."
"But with that being said, we're going to be redirecting our energy into securing passage for the Treatment and Recovery Act. I would say we've received broad-based support over the course of our campaign," she said, adding that the group has a lawmaker on board who "has been identified as a sponsor to bring it to the legislature in the 2021 session."
The campaign said that while it's not ready to name the prospective sponsor, it expects to be able to share additional details within the next month.
"Although we are no longer collecting signatures, there is still work to do," the group's email to supporters said. "We're dedicated to seeing this through, and we are going to need this foundation of support moving forward. We will be in touch again soon with opportunities to engage candidates who are running to represent you in Olympia, and information on how to support passage of the Treatment and Recovery Act in 2021."
If the measure had made the ballot, a poll released in December indicates that it would have passed. Sixty-nine percent of Washington residents said they would have voted yes, or probably would have voted yes, on an initiative to remove criminal penalties for simple drug possession and use cannabis tax revenue to bolster substance misuse treatment, with another four percent saying they leaned toward supported the change.
The legislative effort could see a boost if voters in neighboring Oregon approve a similar decriminalization initiative in November that also places a focus on expanding substance misuse treatment. Activists have submitted 153,000 signatures for that measure, though they've yet to be verified. They need 112,020 valid signatures by July 2 to qualify for the ballot.
Read the poll about support for drug decriminalization in Washington State below:
Idaho Medical Marijuana Initiative Could Get New Chance At Ballot After Federal Court Ruling