Marijuana Legalization Will Be A 2021 Priority If Biden Is Elected, Senator Says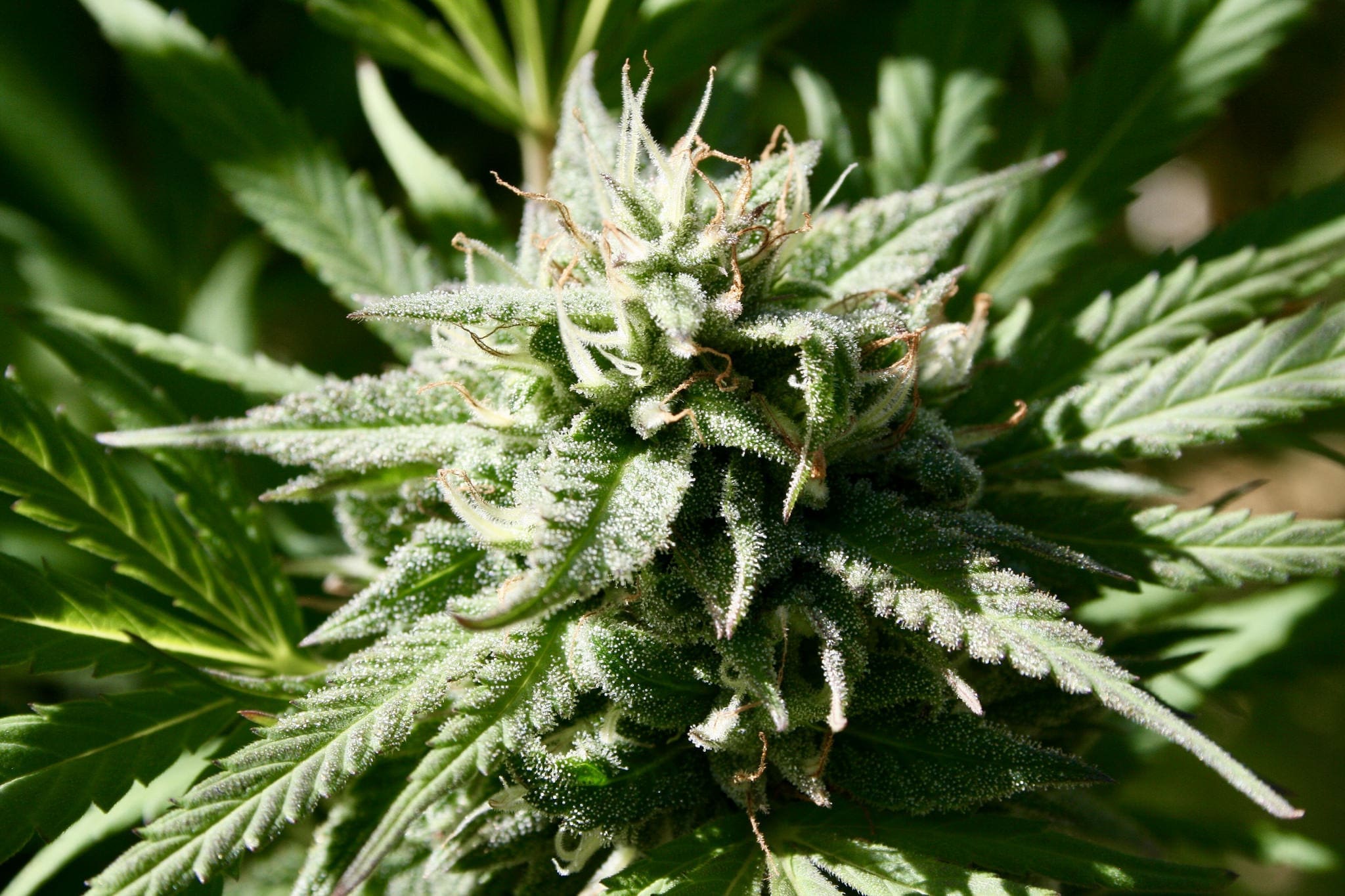 Marijuana legalization will be at the forefront of the congressional agenda in 2021 if Democratic presidential nominee Joe Biden and his running mate Sen. Kamala Harris (D-CA) are elected, Sen. Ed Markey (D-MA) said on Tuesday.
During a forum hosted by the Black Economic Council of Massachusetts (BECM) and other groups, the senator, who is currently facing a primary challenge from Rep. Joe Kennedy (D-MA), said the policy change "should happen in 2021."
"It should be, amongst other things, a recognition that so much of what has happened over the last 20 to 25 years in our country is that we have criminalized being black, being brown, being immigrant, being poor, substance issues, mental health issues, homelessness issues—we've criminalized it," he said.
"Ultimately at the federal level—beginning on January 20, 2021, when Joe Biden and Kamala Harris are sworn in—we create the programs that makes it possible for businesses to gain access to the capital they need in the minority community so that they can establish their own businesses in the cannabis sector," the senator said.
He also said during a separate interview last month that Congress will advance marijuana reform regardless of the fact the Biden has maintained an opposition to adult-use legalization.
The Democratic primary race for the Senate seat to represent Massachusetts is revealing just how importantly congressional candidates view marijuana policy to be, and both Markey and Kennedy are attempting to cast themselves as the champion of reform.
That was apparent again during the interviews the candidates gave during this week's forum, where they were pressed on the ongoing racial disparities in cannabis business ownership in the state. While both previously opposed legalization, they've each evolved—and advocates say the new comments showed an appreciation for the nuances of social equity in reform.
Markey and Kennedy were asked at @BECMAinc forum how they'd support POC cannabis businesses. Both said yes to legalization. Markey said set specific goals + provide financing. Kennedy said pass the MORE Act. Both good answers tbh although Kennedy only saw the light very recently.

— Shaleen Title (@shaleentitle) August 26, 2020
While Markey has recently claimed to have voted in favor of the 2016 Massachusetts initiative to legalize marijuana, it's also the case that he was slow to publicly embrace the issue and to sign on to comprehensive reform legislation in Congress. It is only within the last year that he signed onto three pieces of cannabis legalization legislation, just days after Kennedy announced that he would be campaigning to unseat him in 2020.
Kennedy, who was a staunch prohibitionist until he flipped in support of legalization in 2018, said during the new forum interview that he backs the Marijuana Opportunity, Reinvestment and Expungement (MORE) Act, stressing that it contains restorative justice provisions such as automatic expungements and using cannabis tax revenue to reinvest in communities most impacted by the drug war.
"I support that legislation and will continue to push on legislation to make it through the House of Representatives because the time has come," the congressman said.
With respect to Massachusetts, where minority ownership in the industry is dismal despite efforts by regulators to implement social equity provisions, Kennedy said that the lesson is that "it takes more than just a desire to actually get this done and get it done right."
Because of the "regulatory complexity around the startup costs and startup for barriers to entry, it would take a long time and significant initial investment in order to be able to get a business up and running," he said. "That in and of itself left people out of—and a disproportionately minorities—out of the ability to gain access to those resources to the financing to navigate through that system."
"We need to make sure that, as Massachusetts decides to move forward with more and more licenses here, that we're doing this in a way that is actually going to benefit the local communities with a particular eye towards diversity and intentionality," he added. "And the federal law has to catch up, and the fact that it's still delayed obviously continues to exacerbate some of those inequities."
Markey was asked the same question about methods of promoting diversity in the market, and he focused on the need to establish programs that provides communities targeted by the war on drugs with capital to enter the industry.
"We have to make sure that we just set an absolute goal for the number of minority businesses that are going to be in this sector and we have to just say it, whether it's in Boston or Springfield Worcester, whether it's in Lawrence at Chelsea or Malden where I'm sitting here right now in my living room," he said. "We just have to say, that's the goal, and we're going to make sure that we direct financing help towards those small businesses."
"When this round [of reform] occurs, we just have to say it, and then make sure when the financing is there that helps these small businesses to take advantage of this brand new era," he said. "And we have to make sure that the black community, the minority committee, is at the front of the line and getting the help it needs. There has to be an intentionality that we attach to make sure that everyone is able to fully participate."
Markey and Kennedy similarly touted their support for cannabis policy reform during a primary debate in June. Interestingly, Kennedy also recently expressed enthusiasm about the therapeutic potential of certain psychedelics—a position that Markey has not gone on the record about so far.
Joe Biden Needs To Evolve On Marijuana Legalization, Congressional Cannabis Leader Says
Photo courtesy of Brian Shamblen.