Top Idaho Official Dismisses Medical Marijuana Campaign Request For Signature Gathering Relief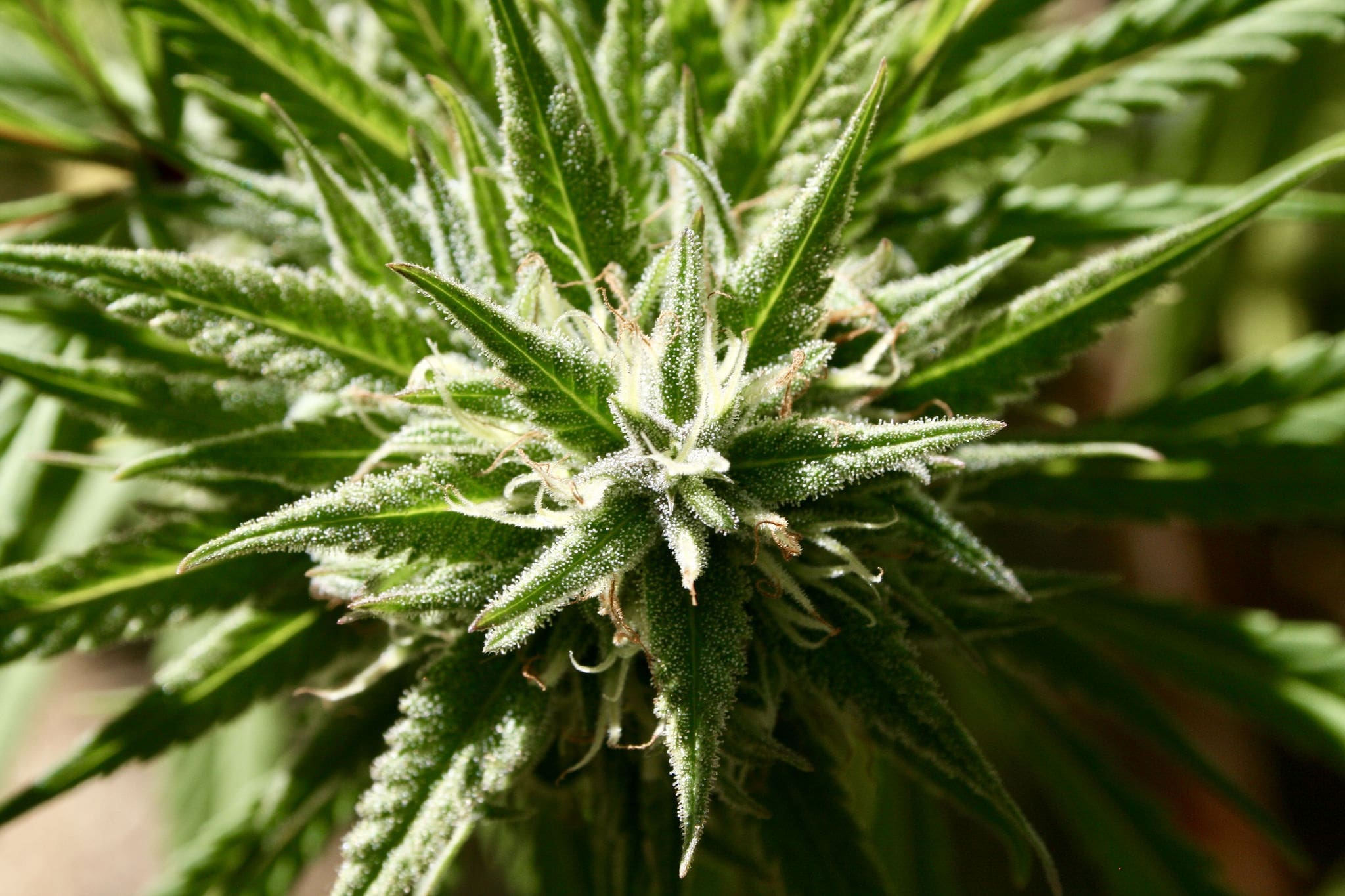 The Idaho secretary of state sent a dismissive response to a group of medical marijuana advocates that requested the ability to collect signatures for their proposed ballot initiative electronically, as is being permitted under a federal judge's order for a separate campaign.
The Idaho Cannabis Coalition wrote to the office on two separate occasions in recent days, laying out the argument that they have been disadvantaged in signature gathering due to social distancing and stay-at-home orders amid the coronavirus pandemic and threatening litigation if relief isn't offered. A federal judge agreed last month that those restrictions necessitated accommodations for the separate, education funding-focused initiative.
The marijuana activists said they hoped to avoid litigation with the state and asked officials to proactively lengthen the signature gathering period and let them conduct digital petitioning efforts. But in a letter sent to the campaign on Thursday, Deputy Secretary of State Jason Hancock argued that it would be illegal for the state to allow e-signatures and extend the deadline, and advised them to instead take up their complaints with the legislature.
"What your client is requesting would violate a myriad of Idaho laws relating to initiatives," the letter, which was obtained by Marijuana Moment, states. "The Secretary of State lacks the constitutional or statutory authority to repeal or modify these laws on initiatives, and therefore has no authority to grant what your client seeks."
"Since the Idaho Constitution vests the Idaho Legislature with the authority to establish the laws under which initiatives are qualified for the ballot, your client should request that the Legislature change these laws," Hancock wrote. "If it is critical that your client's initiative be placed on the November 2020 general election ballot, as opposed to the November 2022 general election ballot, they should also request that the Governor call a special session of the Legislature immediately, in order to pass these law changes with an emergency clause, enabling them to be effective for the November 2020 general election."
This response isn't especially surprising given that officials are appealing the federal ruling concerning the other campaign. An appeals court rejected the state's request for a stay of the order, but the overall case is ongoing while the education funding advocates begin collecting electronic signatures.
"We are not surprised that the secretary of state would dismiss our request for the same relief given Reclaim Idaho. They are offering the same sort of response they gave Reclaim Idaho, the same flimsy reasoning that the courts have already rejected," Russ Belville, campaign spokesperson for the Idaho Cannabis Coalition, told Marijuana Moment. "We always knew protecting patients in America's most pot-hating state would require a great deal of effort. Now it appears it will require a lawsuit. We will be coordinating with our donors and legal team this weekend to determine if and how we can make that happen."
Tamar Todd, legal director for the New Approach PAC, which is lending support to the state cannabis effort, told Marijuana Moment that the letter "did not address the court's decision in his response or the fact that the coalition is similarly situated to Reclaim Idaho and entitled to the same relief."
If the cannabis campaign is ultimately allowed to proceed with signature gathering, they will need 55,057 valid signatures to qualify for the November ballot. Activists said they have about 45,000 unverified signatures on hand at this point, and they're confident that can fill the gap if they get the deadline extension and electronic petitioning option.
Under the proposed ballot measure, patients with qualifying conditions could receive medical cannabis recommendations from physicians and then possess up to four ounces of marijuana and grow up to six plants.
Advocates say that passing medical cannabis in one of the remaining states without such policies on the books would be a significant victory for patients in its own right—but it could also have outsized federal implications. A House-passed bill to protect banks that service state-legal cannabis businesses from being penalized by federal regulators is currently pending action in a Senate committee chaired by a senator who represents the state.
Creating a medical marijuana program in Idaho, which is one of small handful of states that don't yet even have limited CBD laws, could put additional pressure on Senate Banking Committee Chairman Mike Crapo (R-ID) to move the financial services legislation in Congress.
Read the text of the deputy secretary of state's letter to the medical marijuana campaign below:
Mr. Dixon,
Thank you for the letters we received from you on July 9 and July 15, relating to your client's desire to place an initiative dealing with marijuana on Idaho's November 2020 general election ballot. What your client is requesting would violate a myriad of Idaho laws relating to initiatives. The Secretary of State lacks the constitutional or statutory authority to repeal or modify these laws on initiatives, and therefore has no authority to grant what your client seeks.
Since the Idaho Constitution vests the Idaho Legislature with the authority to establish the laws under which initiatives are qualified for the ballot, your client should request that the Legislature change these laws. If it is critical that your client's initiative be placed on the November 2020 general election ballot, as opposed to the November 2022 general election ballot, they should also request that the Governor call a special session of the Legislature immediately, in order to pass these law changes with an emergency clause, enabling them to be effective for the November 2020 general election.
Please let me know if you have any questions.
Jason Hancock
This story was updated to include comment from Belville.
Biden Doesn't Need To Back Marijuana Legalization, Potential VP Pick Says
Photo courtesy of Brian Shamblen.
Nine Members Of Congress Tell DEA To Revise Proposed Hemp Rule On THC Content
Nine members of Congress sent a letter to the Drug Enforcement Administration (DEA) on Tuesday, urging the agency to revise its proposed hemp regulations.
DEA released an interim final rule (IFR) for the crop in August, and it said the regulations were simply meant to comply with the 2018 Farm Bill that legalized hemp and its derivatives. But stakeholders and advocates have expressed serious concerns about certain proposals, arguing that they could put processors at risk of violating federal law and hamper the industry's growth.
Reps. David Joyce (R-OH) and Denver Riggleman (R-VA) led the letter and pointed specifically to a provision of DEA's IFR that could impact processing hemp extracts. The agency stipulated that "any such material that contains greater than 0.3% of Δ9-THC on a dry weight basis remains controlled in schedule I."
That's problematic, the lawmakers said, because in many cases the process of extracting cannabinoids from hemp temporarily causes THC levels to increase beyond that threshold. And so while Congress intended to legalize those extracts, businesses that produce the materials could find themselves inadvertently breaking the law.
I sent a letter to the @DEAHQ asking them to protect hemp producers and clarify hemp regulations.
The DEA must specify their requirements and streamline hemp directives by clarifying the legal means of processing hemp products. Read more here, #VA05:https://t.co/wGabQePrts

— Congressman Denver Riggleman (@RepRiggleman) October 21, 2020
"Our offices have received countless calls from constituents involved in the hemp industry who are extremely fearful that simply following the provisions of the Farm Bill will result in criminal liability under the IFR," the lawmakers' letter states. "The IFR will likely have the effect of inhibiting these nascent state hemp programs thereby harming those American companies and workers who chose to pursue careers in the hemp industry and made significant investments to effectuate those aspirations."
Therefore, the lawmakers are "requesting a resolution to this issue as quickly as possible," adding that "DEA must revise the IFR to eliminate the ambiguities set forth above and provide peace of mind to all Americans who have chosen to pursue a career in the hemp industry."
Reps. Rodney Davis (R-IL), Morgan Griffith (R-VA), Glenn Grothman (R-WI), Don Young (R-AK), Anthony Gonzalez (R-OH), Earl Blumenauer (D-OR) and Matt Gaetz (R-FL) also signed the letter.
A public comment period on DEA's proposed rules closed on Tuesday. It saw more than 3,300 submissions, many of which focused on issues with the "work in progress" hemp THC issue.
"This IFR's criminalizes work in progress hemp extract, a fundamental component of any consumer hemp/CBD product, and will negatively impact the hemp/CBD industry at a time when financial pressure is already high," one commenter wrote. "Hemp and subsequent extracts are not controlled substances."
Another issue identified by more than 1,000 commenters concerns delta-8 THC. The most widely known cannabinoid is delta-9 THC, the main component responsible for creating an intoxicating effect, but delta-8 THC from hemp is also psychoactive and is an object of growing interest within the market.
Because DEA's proposed regulations state that all "synthetically derived tetrahydrocannabinols remain schedule I controlled substances," some feel that would directly impact the burgeoning cannabinoid, as its converted from CBD through the use of a catalyst—and that could be interpreted as a synthetic production process.
In any case, it's not clear whether DEA deliberately crafted either of these rules with the intent of criminalizing certain hemp producers—but stakeholders and advocates aren't taking any chances.
The U.S. Department of Agriculture (USDA) has faced separate criticism over its own proposed hemp rules, though it has been more proactive in addressing them. Following significant pushback from the industry over certain regulations it views as excessively restrictive, the agency reopened a public comment period, which also closed this month.
USDA is also planning to distribute a national survey to gain insights from thousands of hemp businesses that could inform its approach to regulating the market.
Read the congressional coalition's letter to DEA on its hemp rule below: 
DEA IFR Letter by Marijuana Moment
State And Local Marijuana Regulators Demand Congress Prioritize Federal Legalization Bill
Pennsylvania House Votes To Protect Medical Marijuana Patients From DUI Charges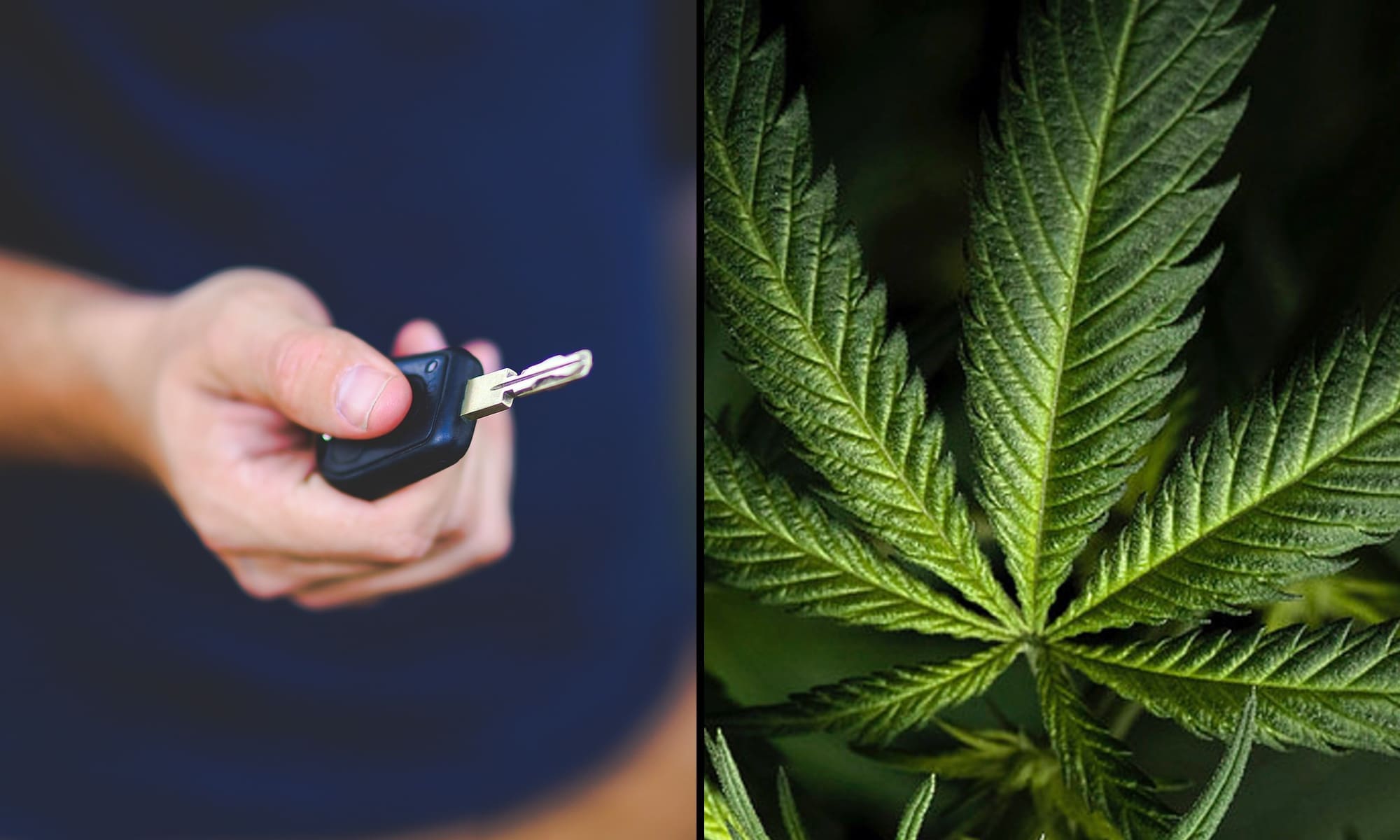 The Pennsylvania House of Representatives approved an amendment on Tuesday that would protect medical marijuana patients from being penalized under the state's DUI laws for using their legal medicine.
The proposal cleared the chamber as an amendment to a broader piece of legislation concerning motor vehicle policies. It passed in a 109-93 vote.
As it stands, registered medical cannabis patients can be convicted of driving under the influence of a controlled substance if THC metabolites are detected in their blood. That's despite the fact that marijuana can remain present in the body well after someone is considered impaired.
The House-approved amendment, which is now attached to a bill previously passed by the Senate, exempts "marijuana used lawfully in accordance with" the state's medical cannabis law from DUI statutes.
"I think that you can ask any veteran or anybody that's using medical cannabis right now, if they took the prescription on Monday, [on] Wednesday, they're not high," Rep. Ed Gainey (D) said in a floor speech before the vote. "And if they got pulled over, they darned shouldn't be charged for being intoxicated or under the influence of medical marijuana."
Medical marijuana has helped the people of the Pennsylvania. But even if you have a medical card, you can still get a DUI even if you're not high – if you have a trace of THC in your system. Today I fought to pass a bill that would end that. pic.twitter.com/uxj8IsuVO9

— Ed Gainey (@RepGainey) October 21, 2020
"I think we're putting an undue burden on the people of Pennsylvania if we're saying this is what we want to do after we fought so hard to pass medical marijuana and we know what it's done to help the people of Pennsylvania," he said.
The amendment is similar in intent to separate standalone legislation introduced by Sen. Camera Bartolotta (R) in June to end the "zero tolerance" DUI policy for medical marijuana.
While Pennsylvania legalized medical cannabis in 2016, with the first dispensaries opening two years later, the law has not caught up as it concerns impaired driving. A person can test positive for THC for weeks after last consuming marijuana, rendering traditional roadside tests incapable of determining active impairment.
Several legal cannabis states have enacted per se THC limits in blood, similar to blood alcohol requirements. However, evidence isn't clear on the relationship between THC concentrations in blood and impairment.
A study published last year, for example, concluded that those who drive at the legal THC limit—which is typically between two to five nanograms of THC per milliliter of blood—were not statistically more likely to be involved in an accident compared to people who haven't used marijuana.
Separately, the Congressional Research Service in 2019 determined that while "marijuana consumption can affect a person's response times and motor performance… studies of the impact of marijuana consumption on a driver's risk of being involved in a crash have produced conflicting results, with some studies finding little or no increased risk of a crash from marijuana usage."
The modest cannabis DUI reform approved by the Pennsylvania House comes amid repeated calls from the state's leaders to more broadly legalize marijuana for adult use.
Last week, Gov. Tom Wolf (D) in a speech stressed that marijuana reform could generate tax revenue to support the state's economic recovery from the coronavirus pandemic and that ending criminalization is necessary for social justice.
That marked the third time in three months that the governor has held events focused on making the case for legalization. Last month, he took a dig at the Republican-controlled legislature for failing to act on reform in the previous session. And in August, he suggested that the state itself could potentially control marijuana sales rather than just license private retailers as other legalized jurisdictions have done.
Lt. Gov. John Fetterman (D), a longstanding legalization advocate, has been similarly vocal about his position. In speeches and on social media, the official has expressed frustration that Pennsylvania has yet to enact the policy change, especially as neighboring like New Jersey are moving in that direction.
He said last month that farmers in his state can grow better marijuana than people in New Jersey—and that's one reason why Pennsylvania should expeditiously legalize cannabis before voters next door in the Garden State enact the policy change this November.
Fetterman also recently hosted a virtual forum where he got advice on how to effectively implement a cannabis system from the lieutenant governors of Illinois and Michigan, which have enacted legalization.
While Wolf initially opposed adult-use legalization, he came out in support of the reform last year after Fetterman led a statewide listening tour last year to solicit public input on the issue.
Shortly after the governor announced that he was embracing the policy change, a lawmaker filed a bill to legalize marijuana through a state-run model.
A majority of Senate Democrats sent Wolf a letter in July arguing that legislators should pursue the policy change in order to generate revenue to make up for losses resulting from the COVID-19 pandemic.
State And Local Marijuana Regulators Demand Congress Prioritize Federal Legalization Bill
Montana Supreme Court Rejects Challenge To Marijuana Legalization Initiative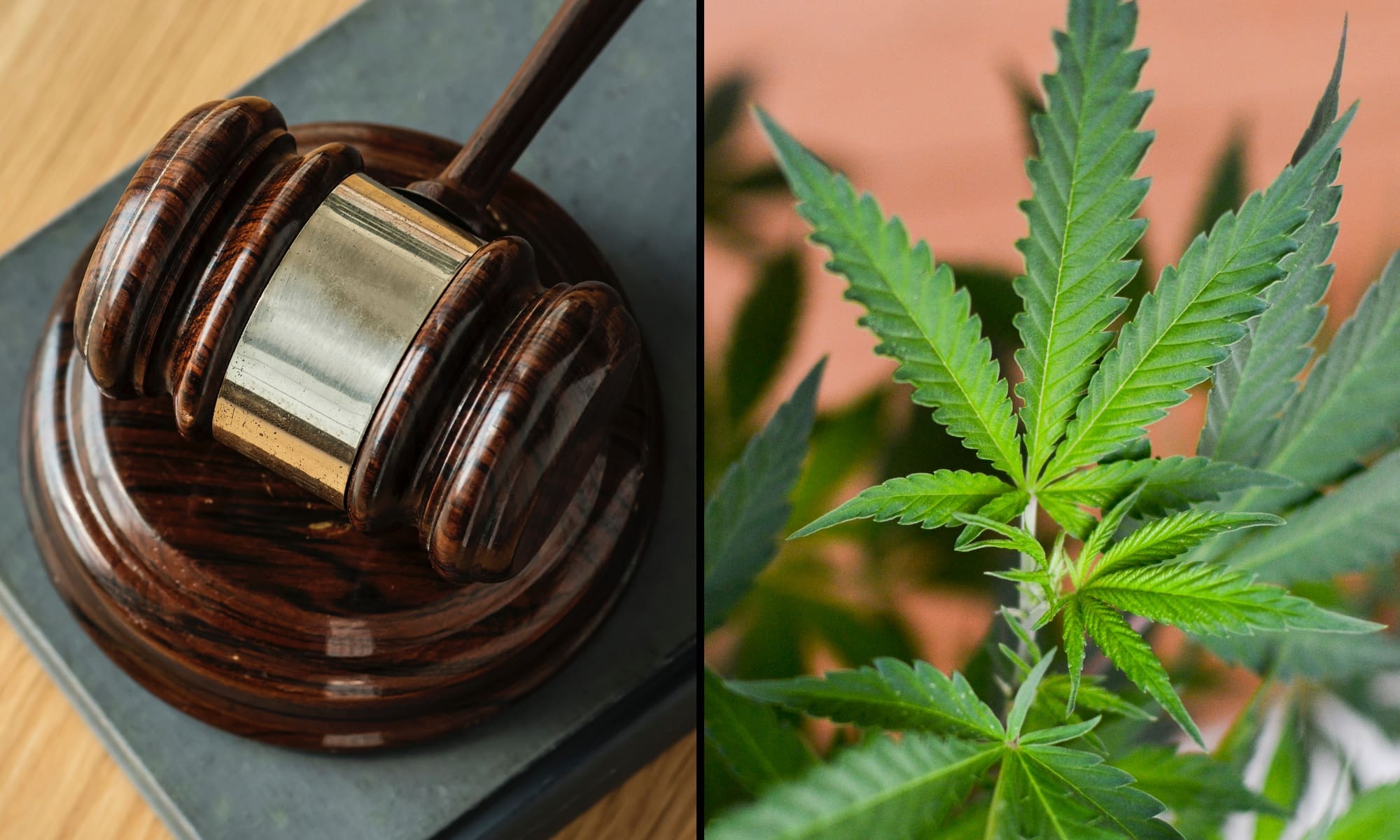 The Montana Supreme Court on Wednesday rejected a lawsuit seeking to invalidate a marijuana legalization initiative that will appear on the state's November ballot.
With weeks before the election, opponents asked the court to quash the measure, arguing that because it involves appropriating funds, it violates state statute on citizen initiatives.
The court didn't weigh in on the merits of the challenge; rather, it said the petitioners with the campaign Wrong for Montana (WFM) failed to demonstrate "urgency or emergency factors" that would justify moving the case into its jurisdiction instead of going through trial and appeals courts first.
It left the door open for the opponents to take its challenge through the traditional process. Brian Thompson, the attorney representing the plaintiffs, told Marijuana Moment that they now intend to file the suit in district court "soon," but he wasn't able to provide an exact timeline.
"We express no opinion on the merits of WFM's constitutional challenge, nor to its right to pursue this challenge in district court," the justices wrote. "However, WFM's claim does not present an appropriate basis on which to invoke this Court's original jurisdiction. Even if it did, WFM has wholly failed to establish that urgency or emergency factors make litigation in the trial courts and the normal appeal process inadequate."
Dave Lewis, policy advisor to the pro-legalization New Approach Montana, said in a press release that this "was an easy decision for the Montana Supreme Court."
"At best, this lawsuit was a frivolous longshot," he said. "At worst, it was an intentional effort to create confusion right before the election."
The measure in question would establish that adult-use marijuana system. The lawsuit did not target a separate, complementary initiative that would specify that only those 21 and older could participate in the legal market.
It is the case that state statute says citizens "may enact laws by initiative on all matters except appropriations of money and local or special laws" and that the initiative does allocate cannabis tax revenue to certain programs. But prior measures that have appeared on the state's ballot have done so as well.
Under the proposal, half of the public revenue generated from marijuana sales would go toward environmental conservation programs—a provision that earned the campaign key endorsements last month.
The initiative is already on the ballot and voting has started, so presumably if the court had sided with the plaintiffs, the votes simply wouldn't have been counted or implementation would have been prevented. It is also possible that a court could rule that monies raised by legal cannabis sales under the initiative would simply into the state's general fund instead of toward the specific programs delineated in its current text.
"We're receiving strong support from voters across the state," Lewis, who is a former Republican state senator and former budget director for three Montana governors, said. "Instead of making a coherent argument against the initiatives, our opponents tried to deprive Montanans of their constitutional right to a citizen initiative process."
"Our opponents are desperately throwing everything at the wall in the hope that something sticks," he added. "They're resorting to fear tactics and misinformation because they know that a majority of Montana voters are ready to vote yes on legalizing, regulating, and taxing marijuana for adults 21 and over."
In neighboring Nebraska, the state Supreme Court did rule last month that a measure to legalize medical cannabis that had qualified for the November ballot could not proceed because it violated the state's single-subject rule for ballot initiatives.
Recent polling indicates that Montana voters are positioned to approve the legalization proposal. Forty-nine percent of respondents in a survey released last week said they support the policy change, with 39 percent opposed and 10 percent remaining undecided.
This story has been updated to include comment from Thompson.
Read the Montana Supreme Court's ruling on the marijuana challenge and the original lawsuit below:
Montana Marijuana Lawsuit by Marijuana Moment
Colorado Governor Tells Texas Not To Legalize Marijuana So His Own State Can Get More Tourists
Photo elements courtesy of rawpixel and Philip Steffan.