Mexico Marijuana Legalization Bill Clears Key Senate Committee, With Floor Vote Expected This Month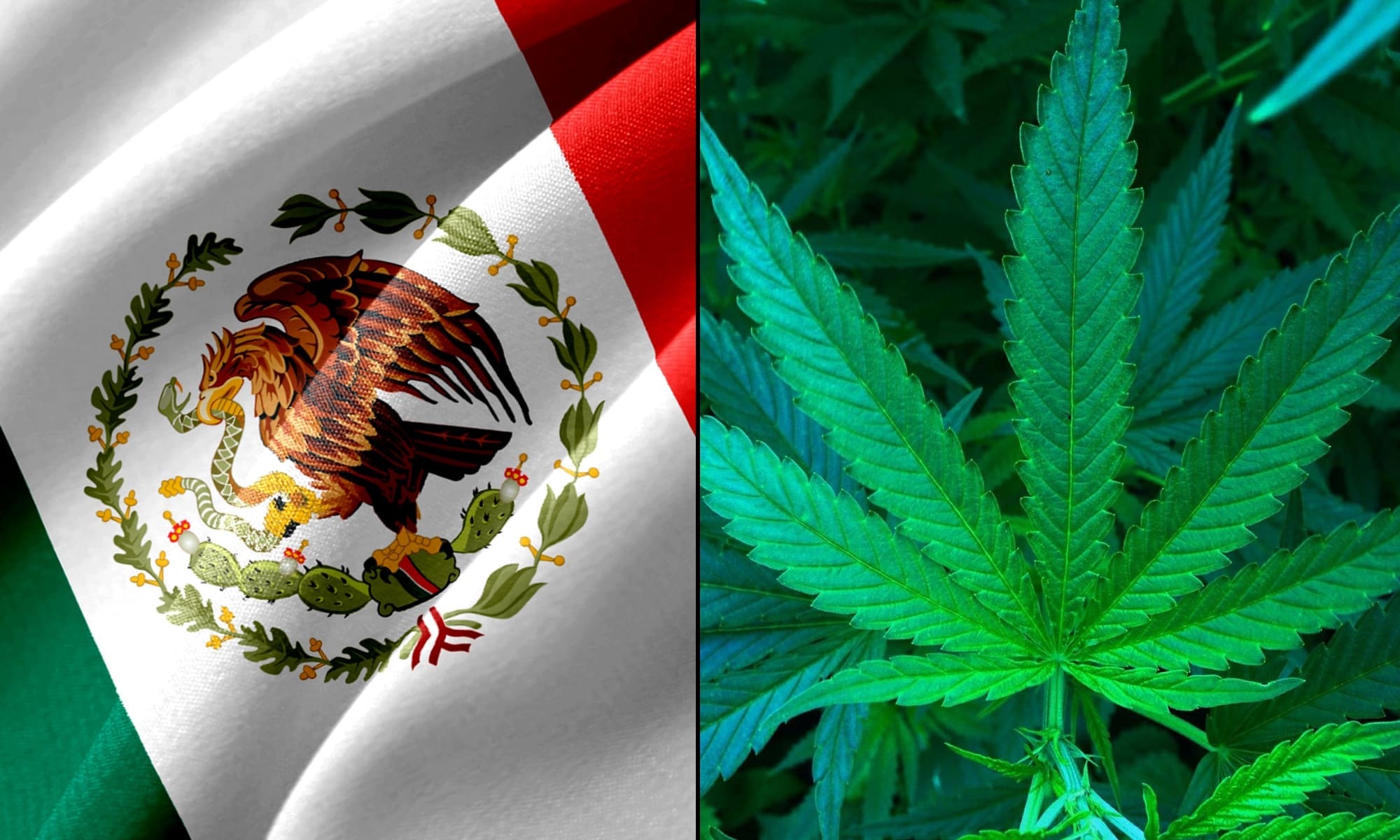 A bill to legalize marijuana in Mexico is one step closer to final passage. The measure passed the Senate last year, but was sent back to the body after being approved in revised form by the Chamber of Deputies. Now, on Monday, a key Senate committee advanced the amended legislation toward a final floor vote.
The Senate Justice Committee approved the proposal in a 6-5 tally, with two more panels set to take it up in the coming weeks before it goes before the full chamber by the end of the month.
Members of the Senate committee didn't make any new revisions to the bill as it emerged from the Chamber of Deputies, and advocates don't expect it to undergo substantive changes in future panels as it heads to the floor. Essentially, they expect the proposal to stay in its current form as approved by the other body last month, despite activists' concerns about certain provisions.
📸 La minuta en materia de regulación de cannabis fue analizada a distancia por la Comisión de Justicia.https://t.co/c1VrBPsgQ9 pic.twitter.com/13G5JO7Vdb

— Senado de México (@senadomexicano) April 5, 2021
The Senate Health and Legislative Studies Committees are the next stops for the bill.
Some members of the Justice Committee expressed opposition to components of the legislation such as a requirement that adults would have to register with the government in order to grow plants for personal use.
Even so, there's pressure on the legislature to get the bill enacted in to law—and soon. The Mexican Supreme Court ruled that the prohibition on the use and cultivation of cannabis is unconstitutional in 2018, and it ordered lawmakers to change the policy.
While legislators were initially given a deadline to legalize marijuana by early 2019, the court has accepted multiple requests for extensions. The latest deadline is set for the end of April.
Due to that urgency, Sen. Eduardo Ramírez Aguilar of the ruling MORENA party said last month that "at this time, it is important to legislate in the terms that are presented to us" and then consider additional revisions to cannabis laws through subsequent bills.
Meanwhile, however, Senate Majority Leader Ricardo Monreal Avila said there is a "thorough review" underway by committees in the body about "whether this law will contribute to a decrease in crime and a decrease in fatalities."
🔴#EnVivo "Pasamos de un mal dictamen a un pésimo dictamen; aunque es positivo que se elimine la creación de este Instituto para la regulación del cannabis, tampoco debiera ser la @CONADICmx la encargada de su regulación", @Indira_rs de @SenadoresdelPAN https://t.co/XBpVJ731P0

— Canal del Congreso (@CanalCongreso) April 5, 2021
Under the proposal, adults 18 and older would be allowed to purchase and possess up to 28 grams of marijuana and cultivate up to six plants for personal use. But deputies have made revisions to the initial Senate-approved version, including to the regulatory structure, rules for the commercial market and licensing policies, among other components.
One of the most notable changes is that the revised bill would not establish a new independent regulatory body to oversee the licensing and implementation of the program as was approved by the Senate. Instead, it would give that authority to an existing agency, the National Commission Against Addictions.
Deputies also approved additional revisions to increase penalties for unauthorized possession of large amounts of cannabis, prevent forest land from being converted to marijuana growing areas and to require regulators to "coordinate campaigns against problematic cannabis use and…develop permanent actions to deter and prevent its use by minors and vulnerable groups."
🔴#EnVivo "Se podrá tener hasta 6 plantas de #cannabis para consumo personal con fines lúdicos y hasta 8 si viven en dicha casa más de 2 personas consumidoras; es una violación, no respeta lo que enviamos a la Cámara de Diputados", @malodgo de @PtSenado https://t.co/wSAtVueLVK

— Canal del Congreso (@CanalCongreso) April 5, 2021
Advocates had hoped for more. Throughout this legislative process, they've called for changes to further promote social equity and eliminate strict penalties for violating the law.
While the bill would give priority for licenses to marginalized communities, advocates are worried that there might not be strict and specific enough criteria to actually ensure that ends up being the case. They also pushed for an amendment to make it so a specific percentage of licenses would be set aside for those communities, but that did not happen.
Monreal Avila, the Senate majority leader, said ahead of the Chamber of Deputies vote that there "is no problem if they modify the cannabis law, we have no problem."
"That is their job and their function. And on the return we will review whether or not they are appropriate," he said, according to a translation. "The idea is to regulate the use of cannabis and not ignore a prohibitionist approach that generated a great social problem in the country."
President Andres Manuel Lopez Obrador, for his part, said in December that a vote on legalization legislation was delayed due to minor "mistakes" in the proposal.
The legalization bill cleared a joint group of Senate committees prior to the full floor vote in that chamber last year, with some amendments being made after members informally considered and debated the proposal during a virtual hearing.
Members of the Senate's Justice, Health, and Legislative Studies Committees had approved a prior version of legal cannabis legislation last year as well, but the pandemic delayed consideration of the issue. Sen. Julio Ramón Menchaca Salazar of the MORENA party said in April that legalizing cannabis could fill treasury coffers at a time when the economy is recovering from the health crisis.
As lawmakers work to advance the reform legislation, there's been a more lighthearted push to focus attention on the issue by certain members and activists. That push has mostly involved planting and gifting marijuana.
In September, a top administration official was gifted a cannabis plant by senator on the Senate floor, and she said she'd be making it a part of her personal garden.
A different lawmaker gave the same official, Interior Ministry Secretary Olga Sánchez Cordero, a marijuana joint on the floor of the Chamber of Deputies in 2019.
Cannabis made another appearance in the legislature in August, when Sen. Jesusa Rodríguez of the MORENA party decorated her desk with a marijuana plant.
Drug policy reform advocates have also been cultivating hundreds of marijuana plants in front of the Senate, putting pressure on legislators to make good on their pledge to advance legalization.
New Mexico Takes First Step On Marijuana Implementation Before Governor Even Signs Legalization Bill