Mexico Marijuana Legalization Bill Clears Key Senate Committee, With Floor Vote Expected This Month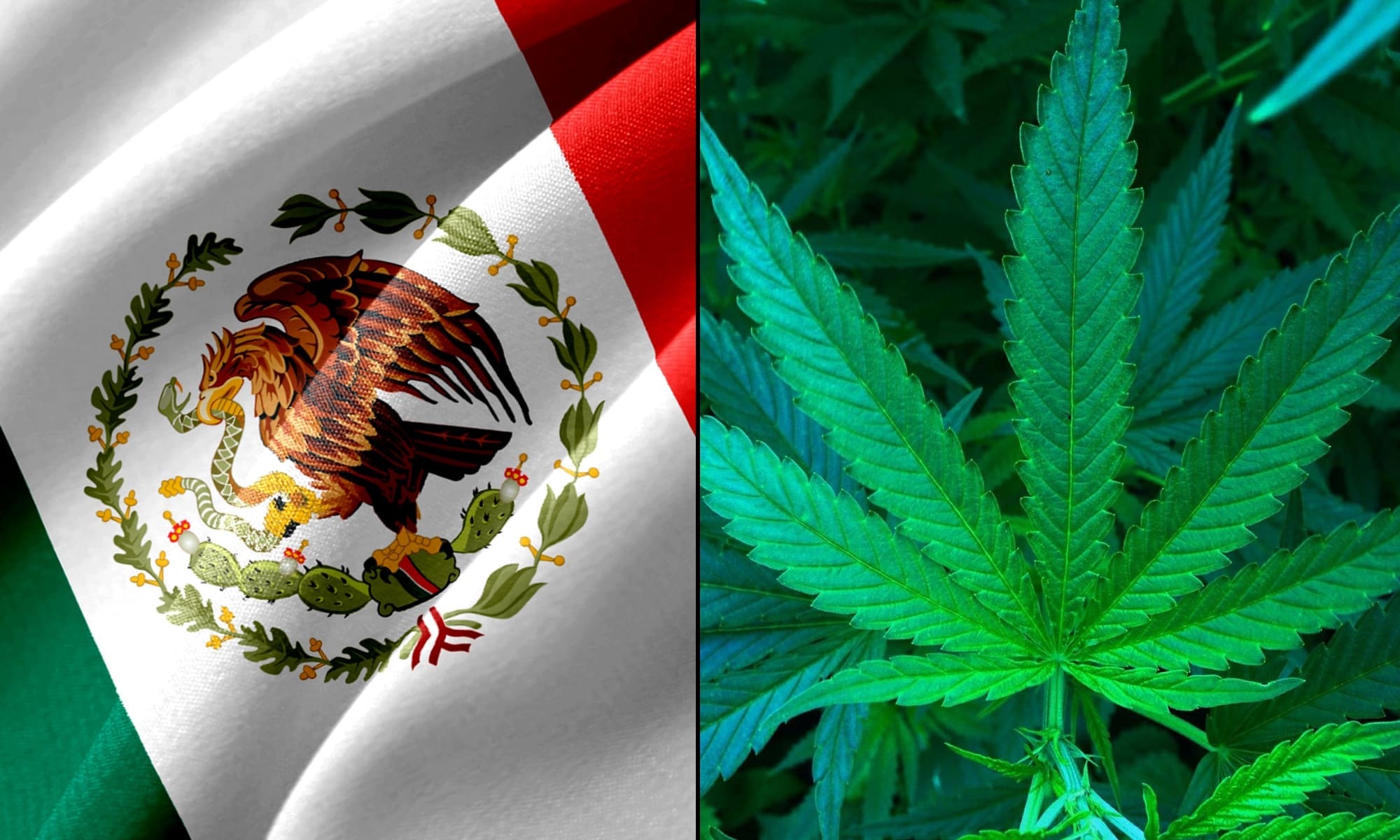 A bill to legalize marijuana in Mexico is one step closer to final passage. The measure passed the Senate last year, but was sent back to the body after being approved in revised form by the Chamber of Deputies. Now, on Monday, a key Senate committee advanced the amended legislation toward a final floor vote.
The Senate Justice Committee approved the proposal in a 6-5 tally, with two more panels set to take it up in the coming weeks before it goes before the full chamber by the end of the month.
Members of the Senate committee didn't make any new revisions to the bill as it emerged from the Chamber of Deputies, and advocates don't expect it to undergo substantive changes in future panels as it heads to the floor. Essentially, they expect the proposal to stay in its current form as approved by the other body last month, despite activists' concerns about certain provisions.
📸 La minuta en materia de regulación de cannabis fue analizada a distancia por la Comisión de Justicia.https://t.co/c1VrBPsgQ9 pic.twitter.com/13G5JO7Vdb

— Senado de México (@senadomexicano) April 5, 2021
The Senate Health and Legislative Studies Committees are the next stops for the bill.
Some members of the Justice Committee expressed opposition to components of the legislation such as a requirement that adults would have to register with the government in order to grow plants for personal use.
Even so, there's pressure on the legislature to get the bill enacted in to law—and soon. The Mexican Supreme Court ruled that the prohibition on the use and cultivation of cannabis is unconstitutional in 2018, and it ordered lawmakers to change the policy.
While legislators were initially given a deadline to legalize marijuana by early 2019, the court has accepted multiple requests for extensions. The latest deadline is set for the end of April.
Due to that urgency, Sen. Eduardo Ramírez Aguilar of the ruling MORENA party said last month that "at this time, it is important to legislate in the terms that are presented to us" and then consider additional revisions to cannabis laws through subsequent bills.
Meanwhile, however, Senate Majority Leader Ricardo Monreal Avila said there is a "thorough review" underway by committees in the body about "whether this law will contribute to a decrease in crime and a decrease in fatalities."
🔴#EnVivo "Pasamos de un mal dictamen a un pésimo dictamen; aunque es positivo que se elimine la creación de este Instituto para la regulación del cannabis, tampoco debiera ser la @CONADICmx la encargada de su regulación", @Indira_rs de @SenadoresdelPAN https://t.co/XBpVJ731P0

— Canal del Congreso (@CanalCongreso) April 5, 2021
Under the proposal, adults 18 and older would be allowed to purchase and possess up to 28 grams of marijuana and cultivate up to six plants for personal use. But deputies have made revisions to the initial Senate-approved version, including to the regulatory structure, rules for the commercial market and licensing policies, among other components.
One of the most notable changes is that the revised bill would not establish a new independent regulatory body to oversee the licensing and implementation of the program as was approved by the Senate. Instead, it would give that authority to an existing agency, the National Commission Against Addictions.
Deputies also approved additional revisions to increase penalties for unauthorized possession of large amounts of cannabis, prevent forest land from being converted to marijuana growing areas and to require regulators to "coordinate campaigns against problematic cannabis use and…develop permanent actions to deter and prevent its use by minors and vulnerable groups."
🔴#EnVivo "Se podrá tener hasta 6 plantas de #cannabis para consumo personal con fines lúdicos y hasta 8 si viven en dicha casa más de 2 personas consumidoras; es una violación, no respeta lo que enviamos a la Cámara de Diputados", @malodgo de @PtSenado https://t.co/wSAtVueLVK

— Canal del Congreso (@CanalCongreso) April 5, 2021
Advocates had hoped for more. Throughout this legislative process, they've called for changes to further promote social equity and eliminate strict penalties for violating the law.
While the bill would give priority for licenses to marginalized communities, advocates are worried that there might not be strict and specific enough criteria to actually ensure that ends up being the case. They also pushed for an amendment to make it so a specific percentage of licenses would be set aside for those communities, but that did not happen.
Monreal Avila, the Senate majority leader, said ahead of the Chamber of Deputies vote that there "is no problem if they modify the cannabis law, we have no problem."
"That is their job and their function. And on the return we will review whether or not they are appropriate," he said, according to a translation. "The idea is to regulate the use of cannabis and not ignore a prohibitionist approach that generated a great social problem in the country."
President Andres Manuel Lopez Obrador, for his part, said in December that a vote on legalization legislation was delayed due to minor "mistakes" in the proposal.
The legalization bill cleared a joint group of Senate committees prior to the full floor vote in that chamber last year, with some amendments being made after members informally considered and debated the proposal during a virtual hearing.
Members of the Senate's Justice, Health, and Legislative Studies Committees had approved a prior version of legal cannabis legislation last year as well, but the pandemic delayed consideration of the issue. Sen. Julio Ramón Menchaca Salazar of the MORENA party said in April that legalizing cannabis could fill treasury coffers at a time when the economy is recovering from the health crisis.
As lawmakers work to advance the reform legislation, there's been a more lighthearted push to focus attention on the issue by certain members and activists. That push has mostly involved planting and gifting marijuana.
In September, a top administration official was gifted a cannabis plant by senator on the Senate floor, and she said she'd be making it a part of her personal garden.
A different lawmaker gave the same official, Interior Ministry Secretary Olga Sánchez Cordero, a marijuana joint on the floor of the Chamber of Deputies in 2019.
Cannabis made another appearance in the legislature in August, when Sen. Jesusa Rodríguez of the MORENA party decorated her desk with a marijuana plant.
Drug policy reform advocates have also been cultivating hundreds of marijuana plants in front of the Senate, putting pressure on legislators to make good on their pledge to advance legalization.
New Mexico Takes First Step On Marijuana Implementation Before Governor Even Signs Legalization Bill
Louisiana Marijuana Decriminalization Officially Takes Effect As Lawmaker Launches Awareness Campaign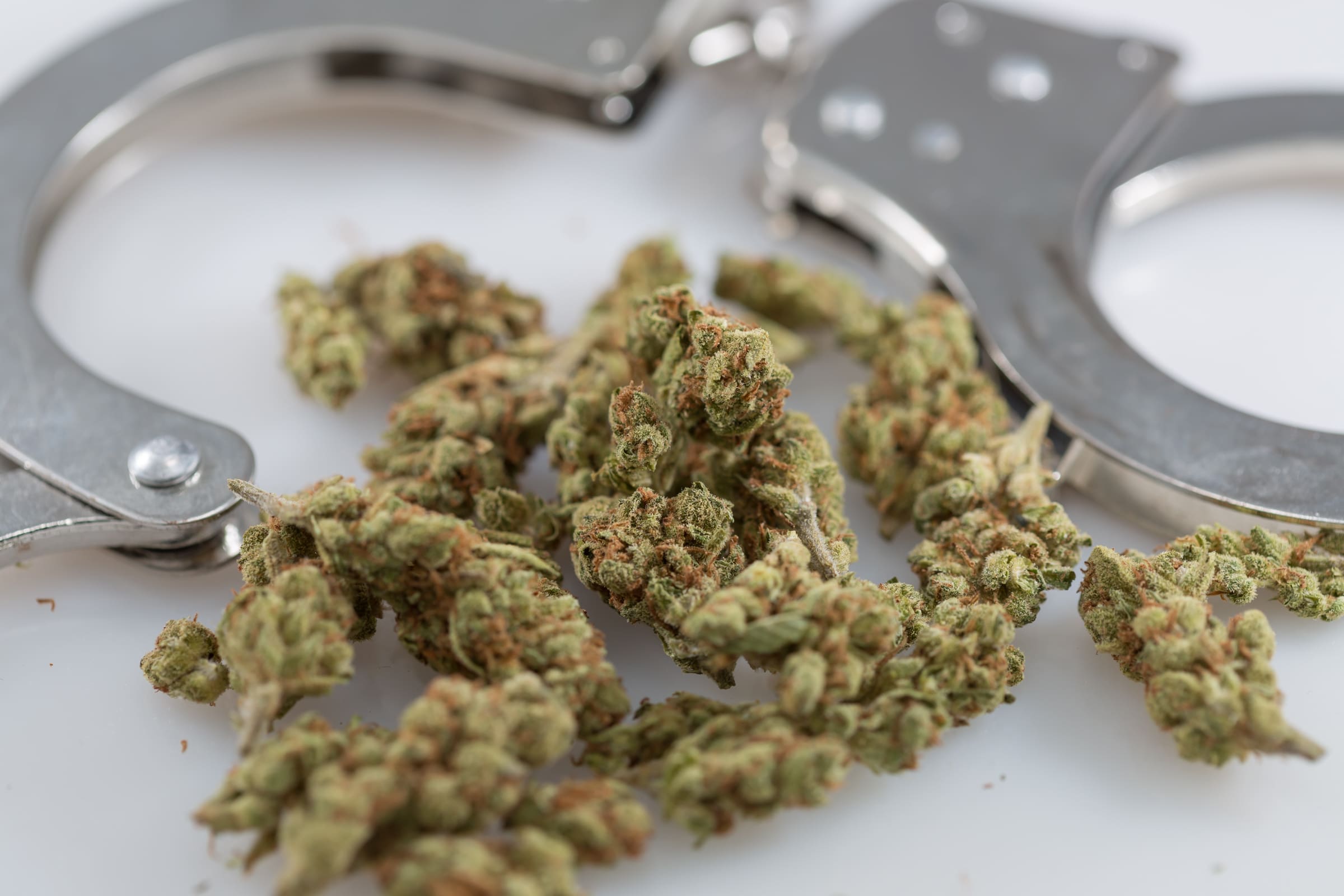 Marijuana decriminalization took effect in Louisiana on Sunday—and advocates and lawmakers are working to ensure that residents know what they can and cannot do without going to jail under the new law.
Gov. John Bell Edwards (D) signed the legislation in June, and he emphasized that it was "not a decision I took lightly," but he recognized that criminalization has had significant consequences for families and taxpayers.
Under the law, possession of up to 14 grams of cannabis is now punishable by a $100 fine, without the threat of jail time. The governor has pushed back against the definition of the policy as "decriminalization," but that's exactly how advocates define policies that remove the threat of incarceration for low-level possession.
Now, the sponsor of the decriminalization bill, Rep. Cedric Glover (D), is partnering with the advocacy group Louisiana Progress on an awareness campaign to educate people about the new reform.
They've already put out a FAQ on the law and will be using social media and other informational materials to inform the public while also engaging in outreach to law enforcement and legislators.
"When I saw two city council members in my hometown of Shreveport—one conservative and one progressive—come together to decriminalize personal-use marijuana possession there, I knew it was time to take this reform to the state level," Glover said. "Criminalizing marijuana possession is harmful to the people of Louisiana in so many ways, but it's been particularly harmful for Black and Brown communities, lower-income folks, and young people. My fervent hope is that this new law will finally bring some relief and a feeling of freedom to those communities."
When finding common ground leads to doing the common good.
Many thanks to Shreveport Councilmembers Tabatha Taylor and John Nickleson for leading the way and the #LaLege for pushing it through.#Act247 #HB652 #1stDeepSouthState pic.twitter.com/KYb8cfmdsQ

— Cedric B. Glover (@MayorGlover) August 1, 2021
Louisiana Progress says lawmakers shouldn't stop at simple decriminalization and should enact broader cannabis legalization in an upcoming session.
"Marijuana decriminalization is an important victory for criminal justice reform in Louisiana, especially for the traditionally marginalized communities that have been disproportionately criminalized under prohibition," the group's new FAQ says. "But we need to keep fighting to end marijuana prohibition altogether. Doing so could be hugely beneficial, including bringing dozens of new small businesses and hundreds or even thousands of new jobs to Louisiana."
If you have any questions that aren't answered on this FAQ, please drop them in the replies below, and we'll find the answer for you.

— Louisiana Progress Action (@LAProgressAct) August 1, 2021
Meanwhile, national advocates are cheering the new law's taking effect.
"This is a much-needed policy change for Louisiana," NORML State Policies Manager Carly Wolf said in a press release. "The enactment of this legislation is great progress toward ending the racially discriminatory policy of branding otherwise law-abiding Louisianans as criminals for minor marijuana possession offenses when law enforcement should instead be focusing on fighting legitimate crime."
Separately, the governor also signed a bill in June to let patients in the state's medical cannabis program legally smoke whole-plant marijuana flower.
—
Marijuana Moment is already tracking more than 1,200 cannabis, psychedelics and drug policy bills in state legislatures and Congress this year. Patreon supporters pledging at least $25/month get access to our interactive maps, charts and hearing calendar so they don't miss any developments.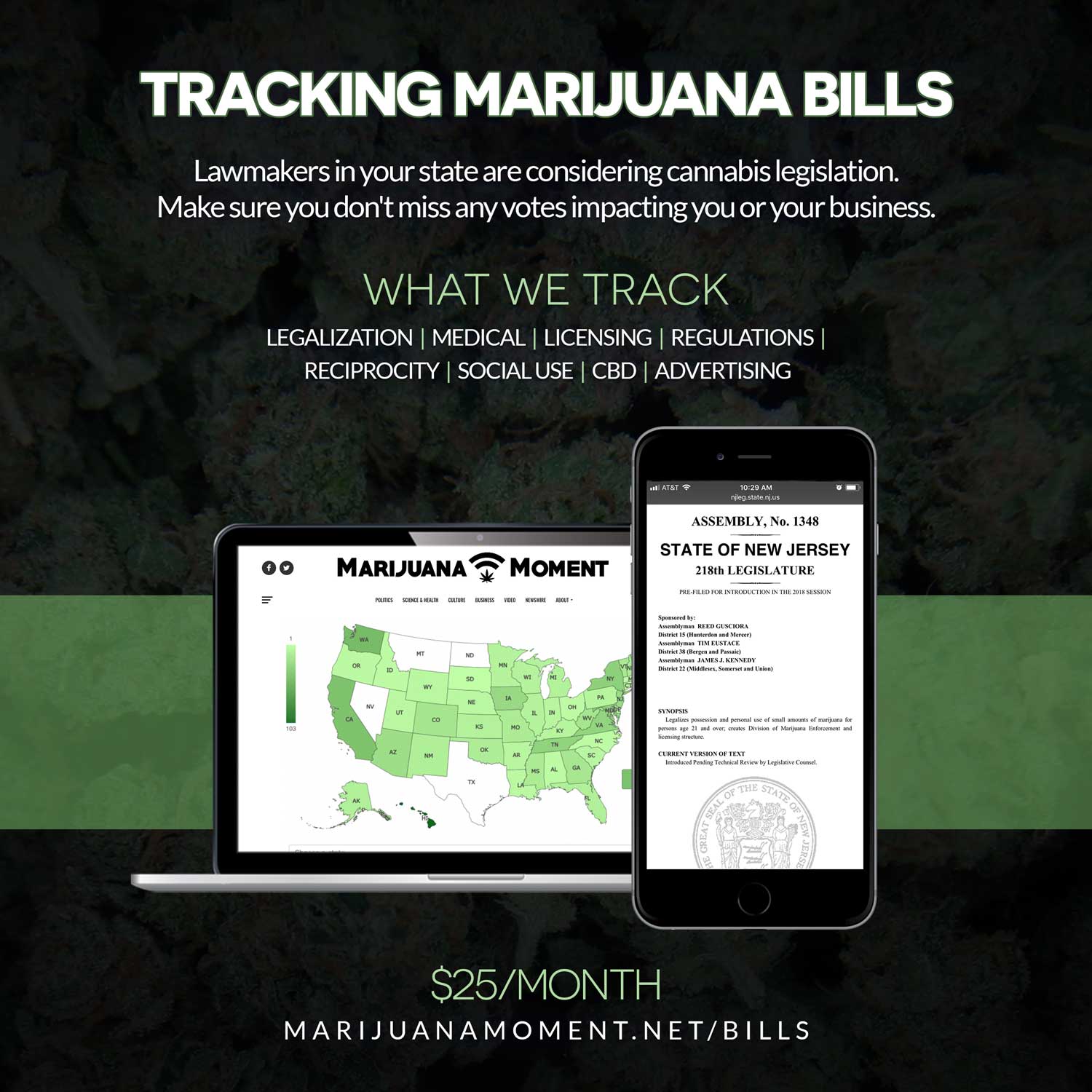 Learn more about our marijuana bill tracker and become a supporter on Patreon to get access.
—
The legislation marks a notable expansion of the state's limited medical marijuana program. As it stands, patients are able to vaporize cannabis preparations via a "metered-dose inhaler," but they cannot access whole-plant flower and smoking is not allowed.
While the governor has made clear his willingness to approve more modest reforms, he predicted that he would not be the one to sign adult-use legalization into law before he leaves office in early 2024—even though he does expect the policy change to happen in his state at some point.
An effort in the legislature to pass a bill to legalize recreational cannabis stalled in the House this session after the chamber failed to pass a complementary measure on taxing adult-use marijuana. Edwards also said in May that he believes the reform "is going to happen in Louisiana eventually."
"It's on the march, and that certainly might happen here in Louisiana," he said last week. However "I would be surprised if there's a consensus in the legislature to do that while I'm governor." (Edwards is term-limited and cannot run again in 2023's upcoming gubernatorial election.)
In April, the governor also said that he had "great interest" in the legalization proposal, and he pledged to take a serious look at its various provisions.
Last year, the Louisiana legislature significantly expanded the state's medical marijuana program by passing a bill that allows physicians to recommend cannabis to patients for any debilitating condition that they deem fit instead of from the limited list of maladies that's used under current law.
Edwards signed the measure in June 2020 and it took effect weeks later.
The developments on various cannabis-related legislation come after recent polling showed that constituents in some of the most firmly Republican districts in the state support legalizing marijuana.
Two other recent polls—including one personally commissioned by a top Republican lawmaker—have found that a majority of voters are in favor of legalizing cannabis for adult use.
Senate's Bipartisan Infrastructure Deal Aims To Let Researchers Study Marijuana From Dispensaries
Senate's Bipartisan Infrastructure Deal Aims To Let Researchers Study Marijuana From Dispensaries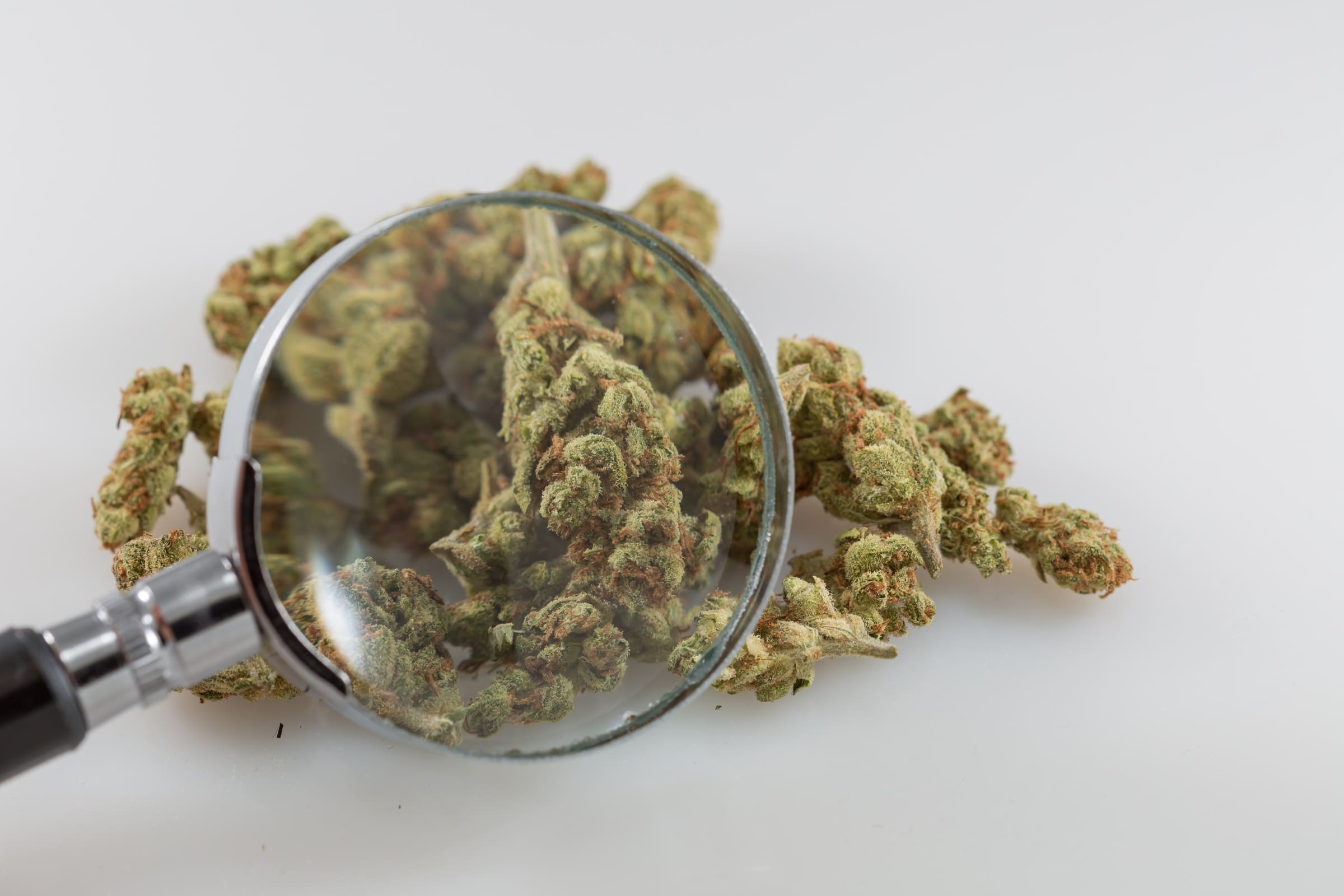 Senate leaders released a massive and long-anticipated infrastructure bill late on Sunday—and after weeks of bipartisan negotiations, the legislation includes provisions that aim to allow researchers to study the actual marijuana that consumers are purchasing from state-legal dispensaries instead of having to use only government-grown cannabis.
The bill also encourages states that have enacted legalization laws to educate people about impaired driving.
The language on scientists' access to retail cannabis products was attached to an earlier version of infrastructure legislation in a Senate committee, and it's substantively the same as a provision included in a House-passed infrastructure bill.
The measure makes it so the transportation secretary would need to work with the attorney general and secretary of health and human services to develop a public report within two years of the bill's enactment that includes recommendations on allowing scientists to access retail-level marijuana to study impaired driving.
The cannabis provision stipulates that the report must contain a recommendation on establishing a national clearinghouse to "collect and distribute samples and strains of marijuana for scientific research that includes marijuana and products containing marijuana lawfully available to patients or consumers in a state on a retail basis."
It specifies that scientists from states that have not yet enacted legalization should also be able to access to dispensary products that are being sold in jurisdictions that have ended prohibition.
Sen. John Hickenlooper (D-CO) sponsored the committee amendment that contains these reforms, and he argued that the changes are necessary in order to promote research into impaired driving and create a national standard for addressing such activity.
Advocates have been waiting to see whether the committee-approved language would make it into the bipartisan negotiated bill. And the fact that it did stay intact following extensive negotiations between Democrats and Republicans who worked to craft the deal is significant. The Senate is expected to take up the bill on the floor this week.
If it passes, the amended legislation would then need to go back to the House for consideration before heading to President Joe Biden's desk.
The bill says the cannabis research report must also broadly examine "federal statutory and regulatory barriers" to studies on marijuana-impaired driving.
The transportation legislation also contains a separate section that would require legal marijuana states—and only those states—to consider methods of educating people about and discouraging impaired driving from cannabis. Advocates take issue with that language simply because it targets legalized jurisdictions while ignoring the fact that marijuana-impaired driving takes place regardless of its legal status.
An earlier version of the transportation bill cleared the House last Congress with identical marijuana provisions but did not advance in the GOP-controlled Senate.
Since its initial introduction last year, some steps have been taken to resolve that issue. Most notably, the Drug Enforcement Administration (DEA) recently notified several companies that it is moving toward approving their applications to become federally authorized marijuana manufacturers for research purposes.
That marks a significant development—and one of the first cannabis-related moves to come out of the Biden administration. There is currently a monopoly on federal cannabis cultivation, with the University of Mississippi having operated the only approved facility for the past half-century.
But that move from DEA would still not free up researchers to access marijuana products from state-legal retailers in the way the transportation legislation would encourage if enacted.
While advocates are supportive of measures to reduce impaired driving, some have raised issues with the implication that legalizing cannabis increases the risk of people driving while under the influence. Research isn't settled on that subject.
A federally funded study recently promoted by the National Institute of Justice also found that the amount of THC in a person's system after consuming marijuana is not an accurate predictor of impairment.
Colorado Could Vote On Marijuana Tax Hike To Fund Education Programs After Campaign Submits Signatures
Colorado Could Vote On Marijuana Tax Hike To Fund Education Programs After Campaign Submits Signatures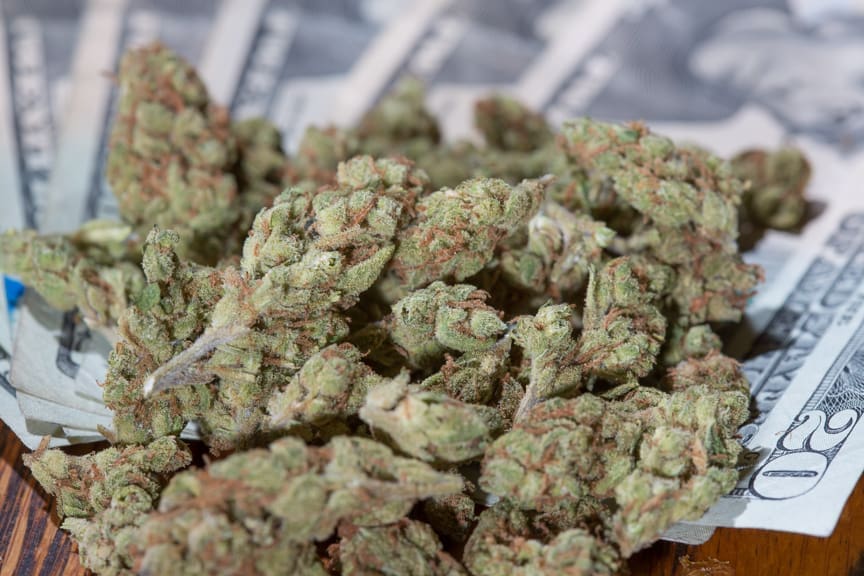 A Colorado campaign appears to have submitted enough signatures to place a ballot initiative before voters in November that would raise marijuana taxes to fund programs that are designed to reduce the education gap for low-income students.
The Colorado Learning Enrichment and Academic Progress (LEAP) measure would give low- and middle-income families a $1,500 stipend to have school-aged children participate in after-school programs, tutoring and summer learning activities.
The state excise tax on sales adult-use cannabis products would increased from 15 percent to 20 percent to fund the effort.
Supporters say this policy is especially needed as a response to the coronavirus pandemic, which has exacerbated income-related learning gaps for students. But some marijuana industry stakeholders—and even the state's largest teachers union—have expressed concern about the proposal.
In any case, the LEAP campaign turned in about 200,000 signatures for the measure to the secretary of state's office on Friday. It only needs 124,632 valid signatures to qualify.
Monica Colbert Burton, a LEAP campaign representative, told Colorado Public Radio that the sizable signature turn-in "really demonstrates the broad support around the state for this issue."
"The learning loss that we've seen during the pandemic is so much higher than we've ever seen before particularly for our low-income families and our students that don't have access to the same resources," Colbert Burton said.
Beyond imposing the extra five percent tax on cannabis, the initiative also calls for a repurposing of state revenue that it generates from leases and rents for operations held on state land. Advocates estimate that the measure would translate into $150 million in additional funding annually.
But according to an analysis from Westword, adding the tax to the existing 15 percent special tax would've only created $80 million in added revenue based on 2020 sales figures.
Some stakeholders and cannabis advocates have come out strongly against the proposal.
"That this initiative is being pushed at a moment in Colorado when the cannabis industry is trying to create more equity and bring economic growth to marginalized communities harmed by the racist Drug War is especially tone deaf," Hashim Coates, executive director of the trade group Black Brown and Red Badged, said in a press release. "But that is to be expected when the backers of this measure are affluent white men."
"Let's just be perfectly clear: this is a regressive tax—which always harms Black and Brown consumers the most. This is going to a voucher program—which always harms Black and Brown communities the most," Coates said. "And it's targeting the marijuana industry as a magical bottomless piggy bank—which will devastate the Black and Brown owned cannabis businesses the most. Can we just let the black community breathe for a moment after this pandemic before we start taxing them to death?"
The measure is being endorsed by a two former governors, about 20 sitting state lawmakers, several former legislative leaders and several other educational organizations.
But in June, the Colorado Education Association withdrew its support for the proposal over concerns about how it would be implemented.
The next step for the initiative is for the secretary of state's office to verify that there are enough valid signature in the batch LEAP supporters turned in.
This development comes days after Colorado officials announced the launch of a new office to provide economic support for the state's marijuana industry.
—
Marijuana Moment is already tracking more than 1,200 cannabis, psychedelics and drug policy bills in state legislatures and Congress this year. Patreon supporters pledging at least $25/month get access to our interactive maps, charts and hearing calendar so they don't miss any developments.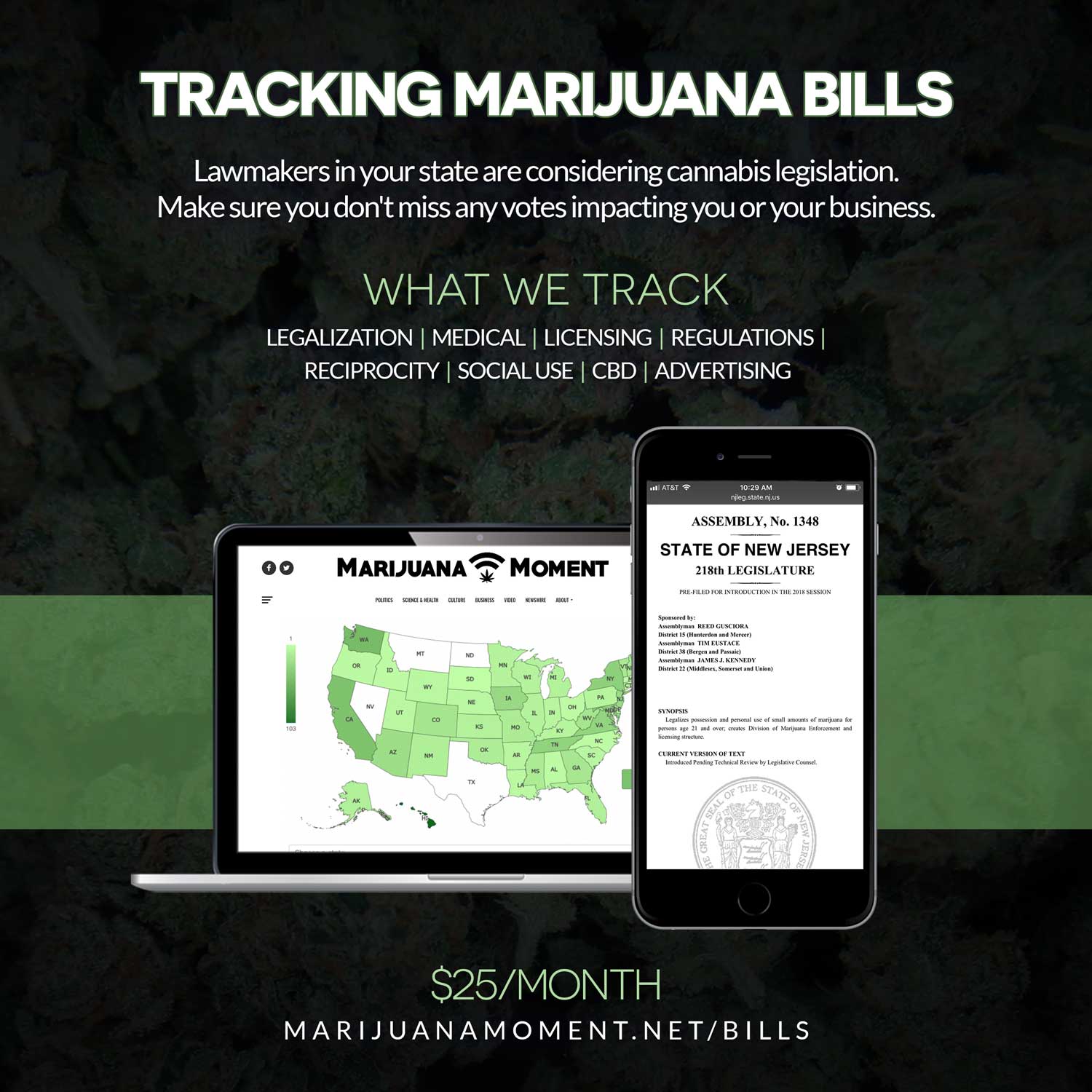 Learn more about our marijuana bill tracker and become a supporter on Patreon to get access.
—
The division, which was created as part of a bill signed into law in March, is being funded by cannabis tax revenue. It will focus on creating "new economic development opportunities, local job creation, and community growth for the diverse population across Colorado."
Gov. Jared Polis (D) had initially asked lawmakers back in January to create a new a new cannabis advancement program as part of his budget proposal.
Beyond this program, the state has worked to achieve equity and repair the harms of prohibition in other ways.
For example, Polis signed a bill in May to double the marijuana possession limit for adults in the state—and he directed state law enforcement to identify people with prior convictions for the new limit who he may be able to pardon.
The governor signed an executive order last year that granted clemency to almost 3,000 people convicted of possessing one ounce or less of marijuana.
Funding for the new office is made possible by tax revenue from a booming cannabis market in the state. In the first three months of 2021 alone, the state saw more than half a billion dollars in marijuana sales.
The lack of access to federal financial support for marijuana businesses became a pronounced issue amid the coronavirus pandemic, with the Small Business Administration saying it's unable to offer those companies its services, as well as those that provide ancillary services such as accounting and law firms.
Polis wrote a letter to a member of the Colorado congressional delegation last year seeking a policy change to give the industry the same resources that were made available to other legal markets.
California Senator Seeks Federal Clarification On Medical Marijuana Use In Hospitals