DEA's Proposed Hemp Rules Are Contrary To Intent Of Congress, Committee Chairs Say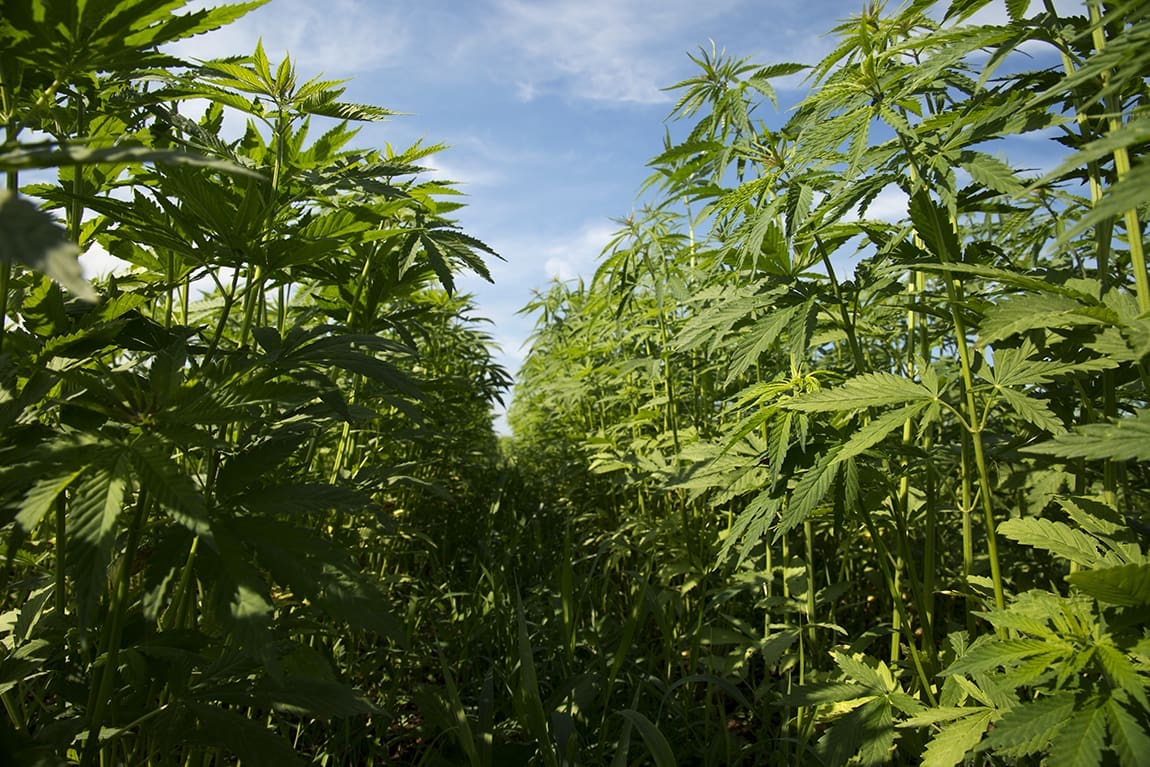 Two House committee chairmen recently sent a letter to the heads of the Justice Department and U.S. Department of Agriculture, urging them to address a problem stakeholders have identified in a Drug Enforcement Administration (DEA) proposed rule on hemp.
Farmers have expressed concern that DEA's Interim Final Rule (IFR) for the crop would effectively criminalize "in-process" hemp extracts. Hemp is defined under the 2018 Farm Bill as containing no more than 0.3 percent THC, but businesses are worried that the agency's rule could lead to enforcement action during a stage of manufacturing for extracts when the product temporarily exceeds that limit.
House Agriculture Committee Chairman David Scott (D-GA) and House Appropriations Subcommittee on Agriculture Chairman Sanford Bishop (D-GA) sent a letter to Attorney General Merrick Garland and Agriculture Secretary Tom Vilsack late last month.
The lawmakers wrote that there may be "serious unintended consequences that could arise" from DEA's 2020 IFR on hemp. "In order to address these concerns and not cause unnecessary damage to the hemp industry, we encourage the DEA and the [USDA] to collaborate with the hemp industry to resolve the issues."
Scott and Bishop stressed that when Congress passed the Farm Bill legalizing hemp, the intent was to "vest primary regulatory authority over the production of hemp with USDA," rather than DEA. USDA has since finalized separate rules for the crop, which took effect on March 22 following a Biden administration review.
"Congress did not intend the 2018 Farm Bill to criminalize any stage of legal hemp processing, and we are concerned that hemp grown in compliance with a USDA-approved plan could receive undue scrutiny from the DEA as it is being processed into a legal consumer-facing product under this IFR," the new letter says. "It was our intent that derivatives, extracts, and cannabinoids would be legal if these products were in compliance will all other Federal regulations."
"We understand from our constituents that hemp processors have been confused about the legality of their processing operations. Because of this confusion, some processors have halted operations altogether. In addition to economic impacts, we are concerned that the lack of a uniform, risk appropriate Federal regulatory approach will stifle innovation, advancement, and product development in an industry poised for robust growth in the coming years."
The lawmakers said they "would hope that your agencies would consider jointly meeting with industry stakeholders to resolve concerns with DEA's regulations" and that "we believe that this moment presents the best opportunity to ensure consistency across Federal agencies that will ultimately benefit our farmers and hemp-related businesses."
DEA, which is said to have influenced certain restrictive provisions of USDA's hemp regulations, said that its proposed regulations were simply meant to comply with the 2018 Farm Bill. But stakeholders and advocates have argued that the IFR could put processors at risk of violating federal law and hamper the industry's growth.
Some industry players went so far as to accuse the agency of using its proposed hemp regulations to set the stage to crack down on the newly legal market.
In an annual report released last month, DEA claimed that the federal legalization of hemp is creating law enforcement complications, claiming that the policy is giving cover to criminal organizations that traffic in still-illegal marijuana.
Meanwhile, days after USDA rules for hemp took effect, a GOP senator reintroduced a bill that would triple the concentration of THC that the crop could legally contain while addressing multiple other concerns the industry has expressed about the federal regulations.
Read the letter to USDA and the Justice Department heads on hemp regulations below: 
2021.3.29 Letter to DOJ and… by Marijuana Moment
Cops Can't Arrest You For Smoking Marijuana On Sidewalks, NYPD Says In Post-Legalization Memo
Photo courtesy of Brendan Cleak.