Marijuana Research Has Exploded In Recent Years Despite Barriers Caused By Prohibition, New Study Finds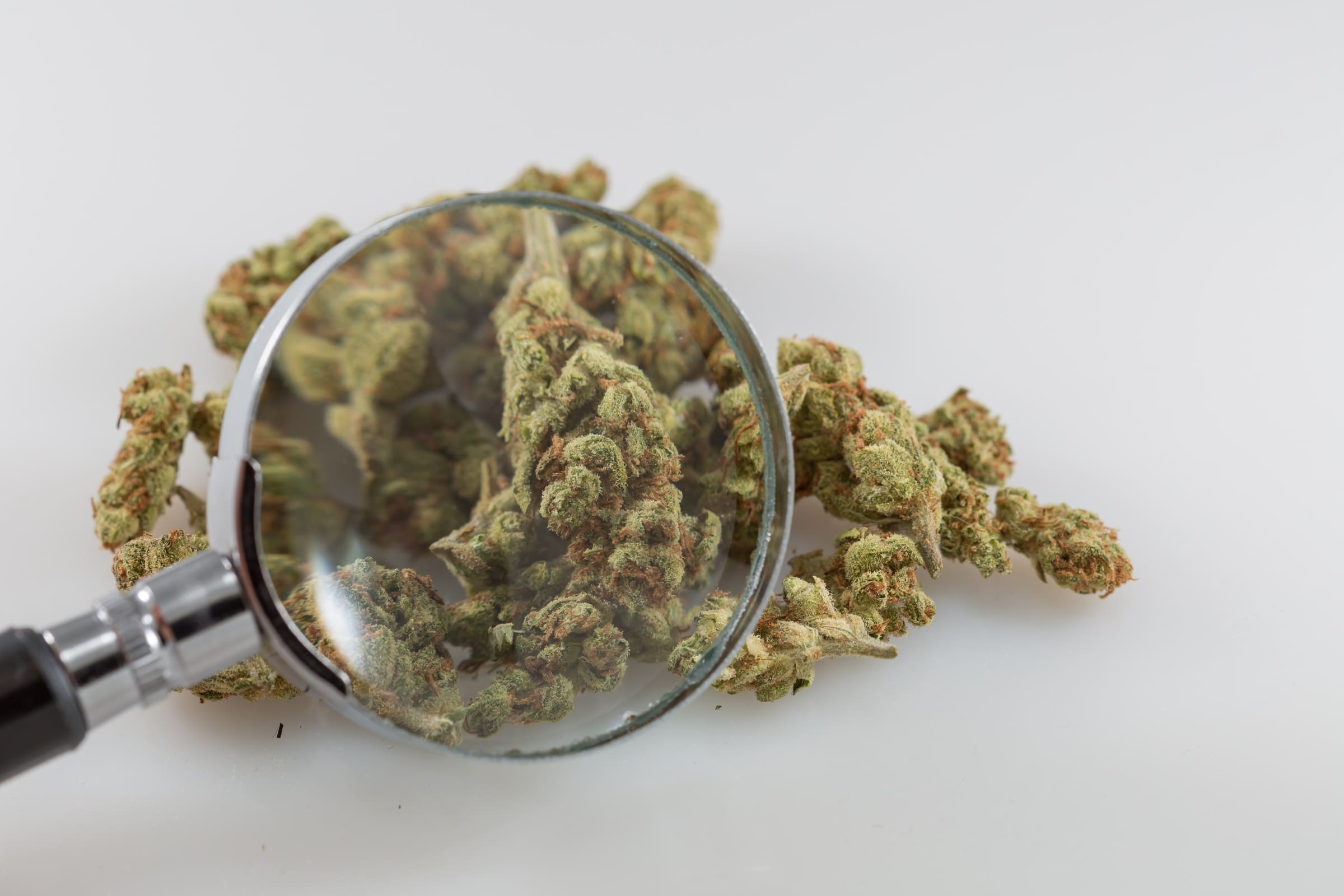 The volume of studies on marijuana has "grown steeply" over the past couple decades as more U.S. states and countries around the world have moved to end prohibition, a new research analysis concludes.
That's in spite of the fact that U.S. federal policy has severely encumbered scientists from obtaining and studying the plant due to its ongoing status as a Schedule I drug under the Controlled Substances Act (CSA).
The new study, published last week in the Journal of Cannabis Research, provides an in-depth breakdown of the scientific literature of marijuana that has expanded over time despite those barriers.
The researchers were able to identify nearly 30,000 cannabis-related studies that have been published in 5,474 journals from 1829 to 2021.
"Since the 1960s, an upward trend with respect to the volume of publication can be observed, with 2020 marking the year with the most publications," the authors said.
The journals that have most frequently hosted marijuana research studies are the journals of Drug And Alcohol Dependence (706 papers), Addictive Behaviors (419) and the British Journal of Pharmacology (356).
In terms of the subject matter of the studies, the scientists also pinned down the most common related phrases that were associated with research objectives. Perhaps unsurprisingly given the strong interest in the therapeutic potential of marijuana, "medicine" was the most common term.
The researchers said that the recent spike in cannabis studies can be "attributed to a large amount of funding dedicated to researching this topic." To be sure, that funding—both privately and government-funded—has increased tremendously.
Just this month, for example, the federal government announced funding opportunities for researchers to study the benefits and risks of marijuana for cancer patients.
Past bibliometric studies on cannabis research have been limited to specific cannabinoids and areas of scientific interest, the authors said. This latest endeavor sought to give the greatest scope possible.
Bibliometric studies involve" quantitative analysis of large quantities of data to describe large scope trends, such as journal performance and the demographics of contributions," and the authors relied on a number of sources including databases such as Scopus.
"Since the 1980s, an increase in the volume of open access publications was observed, with the 2010s marking the decade with the highest percentage of open access versus subscription publications (n = 6745, 48.92 percent). Between the 1960s and 2010s, a steady increase in the number of publications published in the areas of 'immunology and microbiology,' 'neuroscience,' 'nursing,' 'psychology,' and 'social sciences' was observed. The subject area that consistently contributed to the highest proportion of cannabis publications was 'medicine,' with the 2010s marking the decade with the highest percentage of all cannabis publications (n = 8460, 61.36 percent)"
Between 2000 and 2018, the researchers said, more than $1.5 billion in funding has been dedicated to cannabis research.
While marijuana research challenges have been created under the umbrella of federal prohibition, the fact that the scientists in this new undertaking were able to identify so many studies also undermines a common refrain from prohibitionists. That is, that we need more research before moving forward with legalization or other efforts to reform current marijuana policies.
The fact of the matter is, the U.S. and other countries have effectively studied the risks and benefits of marijuana in multiple scientific areas. That's not to say that there's consensus on the overall health or policy impacts of cannabis, but the narrative that more research is needed before advancing reform is not necessarily accounting for the wealth of research that has been done to date.
That said, the body of existing research to date may be biased against marijuana in its framing, a point that legalization advocates have often made about science funded by the National Institute on Drug Abuse (NIDA), a federal agency whose name suggests it seeks to identify harms, and not benefits of, substances.
To that point, the authors of the new review noted, for example, that "more cannabis research has focused on the harms associated with the substance, as opposed to its medical uses, especially in the USA." They determined that nearly half of the 30 journals that have published the largest number of cannabis studies contain "harm-associated words in their titles," such as "dependence," "addictive/addiction," "forensic," "drug," and "abuse."
That said, there does seem to have been a shift in recent years as public attitudes in the U.S. have been more in favor of ending cannabis criminalization.
NIDA recently renewed its push to promote federally funded research into marijuana as more states enact reform—specifically expressing interest in studies on differing cannabis regulatory models that are in place across the country.
Several federal health agencies have worked to bolster cannabis science as the legalization movement spreads. In 2020, for example, the National Center for Complementary and Integrative Health (NCCIH) highlighted funding opportunities for research into the therapeutic benefits of marijuana with an emphasis on pain management.
To help facilitate cannabis research, NIDA is now seeking to find new partners who can supply marijuana for research purposes.
For decades, NIDA has had just one direct marijuana supplier at the University of Mississippi because the Drug Enforcement Administration (DEA) had declined to expand the number of authorized producers. But the agency has finally ended that monopoly by approving new licensees.
Experts and lawmakers have consistently complained about the current, exclusive supply of marijuana that NIDA has been dependent upon, citing studies showing that the chemical makeup of that cannabis more closely resembles hemp than marijuana available in commercial state markets, potentially skewing research findings.
With respect to marijuana research barriers, even the head of NIDA, Nora Volkow, said that she's personally reluctant to go through the onerous process of getting approval to study Schedule I drugs like cannabis. Volkow has been repeatedly pressed on cannabis research issues, as well as the agency's work with respect to other substances like kratom and various psychedelics.
With DEA's approval of additional marijuana manufacturers, advocates are hopeful that the diversity and quality of cannabis products will increase, even if it remains challenging for scientists to study Schedule I substances in general.
DEA has also been increasing annual production quotas for marijuana and other substances like psilocybin as demand from the research community has surged.
President Joe Biden signed a massive infrastructure bill last year that includes provisions aimed at allowing researchers to study the actual marijuana that consumers are purchasing from state-legal dispensaries instead of having to use only government-grown cannabis.
State Marijuana Regulators Say Banking Fix Will Make Their Jobs Easier In Addition To Helping Businesses