Top Federal Drug Agency Wants To Create A National Medical Marijuana Registry To Track How Patients Use Cannabis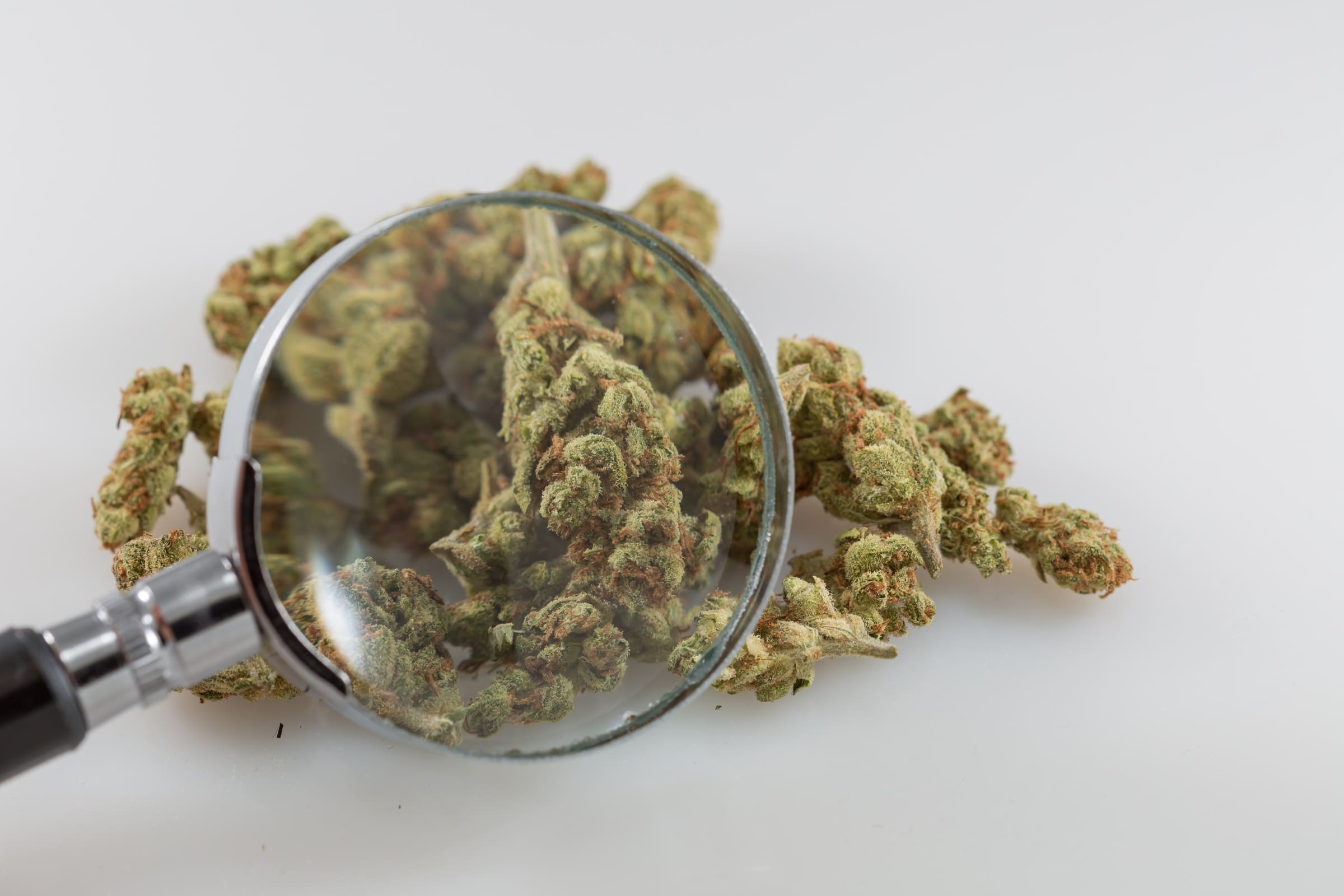 A top federal drug agency has announced that it plans to provide $1.5 million in funding to support researchers who can develop a medical marijuana registry to track everything from how patients are obtaining and consuming cannabis to their health outcomes.
The National Institute on Drug Abuse (NIDA) posted the request for applications (RFA) on Tuesday. The ultimate goal of the funding opportunity is to "inform research, policy, and clinical recommendation practices on medicinal cannabis, associated conditions, and outcomes," it said.
In the notice, NIDA recognized that the vast majority of states have now legalized marijuana for medical use, though the conditions that qualify patients and types of cannabis products that can be utilized vary from state to state, creating a discordant policy landscape that's difficult to analyze without some level of standardization.
Registry of Medical Cannabis Use and Health Outcomes (UM1 – Clinical Trial Optional) https://t.co/WaN9j2N58B

— NIH Funding (@NIHFunding) June 14, 2022
While many states do maintain individual registries with certain medical cannabis patient information, those "small pockets of collected information…may not be comparable, standardized, or useful in understanding broader cannabis use related health outcomes."
For example, NIDA is interested in learning more about the relationship between medical marijuana use and prescription drug trends, given that several studies have indicated that there's a substitution effect while others have downplayed the role of cannabis reform in reducing prescription drug use.
"Another challenge is that the cannabis products themselves are subject to varied and not well-enforced labeling policies," the agency said. "Therefore, there is a need to gather information on the products used for medicinal purposes. States that have legal adult use cannabis in addition to medical cannabis laws have encouraged safer consumption through access to regulated markets."
"In order to understand the benefits, harms, and broad outcomes of medicinal cannabis product use in the United States it is critical to gather information on what, how (e.g. route of administration, dose, frequency, etc.), why patients are using medicinal cannabis products, and how they are responding to these products," it continued.
The RFA details the objectives of the undertaking, which is to gather "information regarding medicinal cannabis products used, reasons for use, and outcomes of use." That includes, but is not limited to, the following:
Route of administration, delivery method, cannabis form, strain type/genetic profile, and major cannabinoids present in cannabis products used for medicinal purposes, including those with low/no tetrahydrocannabinol (THC) as well as cannabidiol (CBD)-only products.
Medical card status of patients. If they have a medical card, are they are seeking treatment for the conditions/symptoms for which their card was issued?
Symptom(s) patients are addressing, and if they are self-reported or are they being diagnosed by a physician, or both.
Physician-recommended product(s) vs. product(s) purchased/used. Are patients using the products that were recommended or did they purchase and use different products. What impacts this decision? How is this reported back to the physician?
Changes in targeted symptoms and methods of symptom outcome measurement from both patients and physicians. Are these changes self-reported or are they assessed by the physician, or both?
Changes in use of other medications (e.g., prescription opioids) as well as other substances, both licit (e.g., nicotine, alcohol, etc.) and illicit (e.g., stimulants, non-prescription opioid use, etc.) Drug interactions, cannabis use disorder, and any other outcomes/side effects (e.g., hyperemesis) following use of medical cannabis and how these outcomes were measured.Detailed information on patterns of use, real-time conditions around use, and biochemical validation of use.
Further, NIDA wants researchers to investigate "validated instruments and measures" for cannabis studies, the prevalence of "cannabis use disorders" in medical marijuana patients, the relationship between cannabis compounds and health outcomes, methods of reaching out to patients to maximize diverse data collection, labeling validation for marijuana products and more.
"In addition to supporting new data collection when appropriate, the Registry will be expected to take advantage of existing data collection cohorts and other data sources. These include medicinal cannabis registry programs supported by federal grants and/or state funds, electronic health records, and other sources. The Registry is expected to perform meta-analyses of existing published research to identify priority areas of focus for the Registry as well as gaps in our understanding of medicinal cannabis use and related outcomes."
Researchers interested in creating and maintaining a medical marijuana registry with NIDA funding can start to submit their applications on October 15. The application period expires on November 16.
NIDA said that, in an ideal world, research on the health outcomes of medical marijuana use would come from clinical trials, rather than registry data. But as Director Nora Volkow has repeatedly emphasized, there are significant obstacles for studies that involve Schedule I drugs like cannabis.
President Joe Biden did sign a massive infrastructure bill last year that includes provisions aimed at allowing researchers to study the actual marijuana that consumers are purchasing from state-legal dispensaries. But the legislation, rather than immediately giving scientists access to the products, lays out a fairly long-term plan for considering the issue and then potentially making that happen down the line.
The House has also on several occasions passed separate cannabis research legislation aimed at letting investigators use dispensary cannabis in studies, but different standalone legislation that has cleared the Senate contains no such provisions.
While NIDA told Marijuana Moment that it's currently unable to purchase cannabis directly from dispensaries, it is the case that DEA has taken steps to expand authorized marijuana manufacturers for research purposes. There was a decades-long monopoly on such cannabis cultivation at the University of Mississippi until the agency started approving new applicants.
DEA has also repeatedly proposed to increase the annual quota of marijuana that can be produced for research in recent years.
Meanwhile, NIDA has renewed its push to promote federally funded research into marijuana as more states enact reform—specifically expressing interest in studies on differing cannabis regulatory models that are in place across the country.
The agency separately published a "sources sought notice" for "Analysis of Cannabis and Related Materials for Research" this month, seeking information from prospective contractors that are able to analyze marijuana samples—including those that come from state-legal dispensaries—for research purposes.
Pro-Legalization GOP Congresswoman Prevails In Primary Victory After Being Attacked Over Marijuana Reform Stance