Feds Promote Funding For Studies On Marijuana As Pain Treatment Alternative To Opioids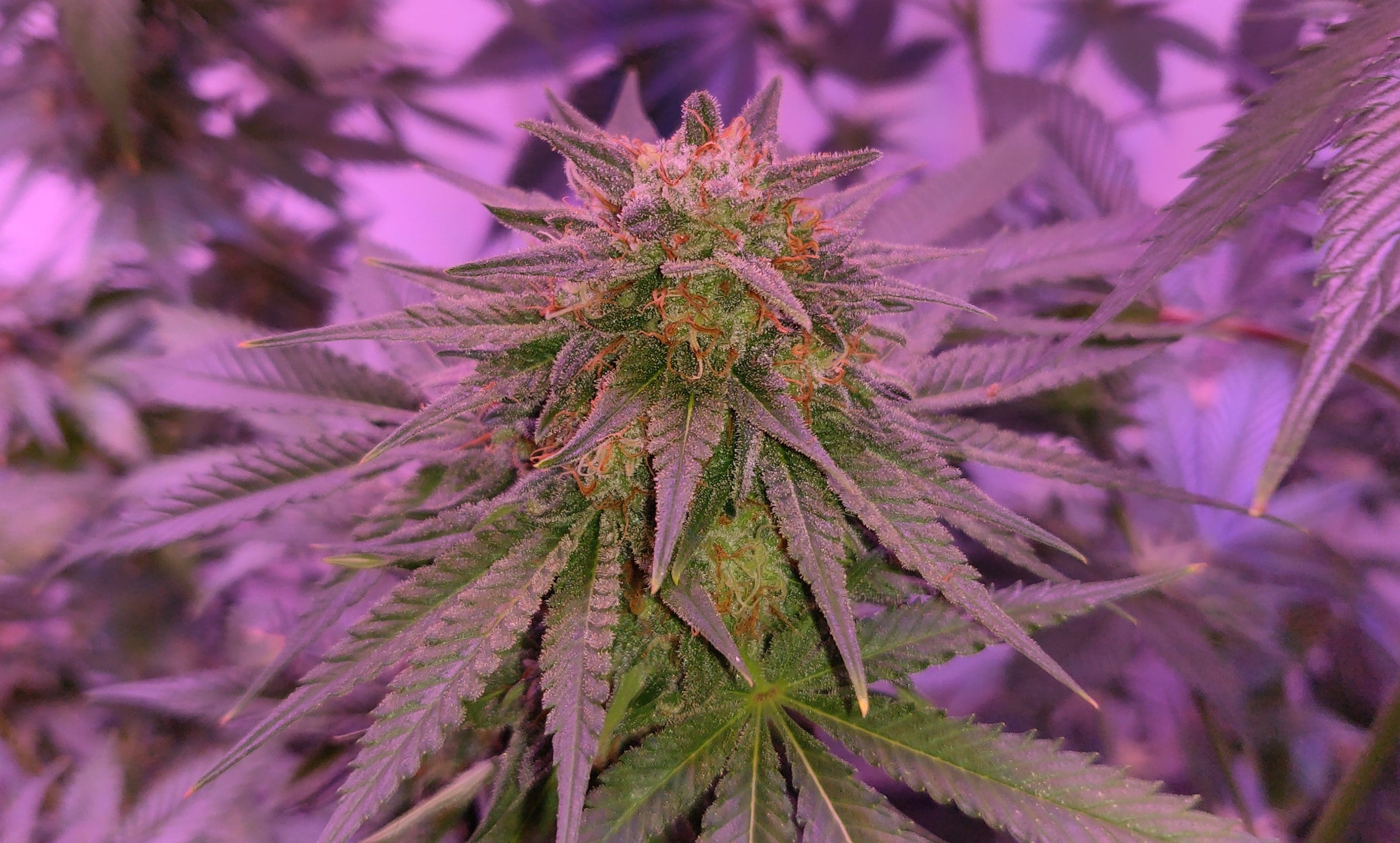 A federal health agency is promoting funding opportunities for research into the therapeutic benefits of marijuana, particularly for pain management.
In a blog post last week, a leader at the National Center for Complementary and Integrative Health (NCCIH) emphasized that the agency is interested in developing alternative treatment options for pain, as the current standard—primarily opioid-based prescription drugs—has adverse effects and can lead to substance misuse disorders.
Cannabis represents one potential alternative that NCCIH, which is part of the National Institutes of Health, would like to learn more about.
"The cannabis plant is a unique source of phytochemicals, including more than 100 cannabinoids and terpenes, each with its own pharmacology," NCCIH Deputy Director David Shurtleff wrote. "So far, delta-9-tetrahydrocannabinol (THC) has been the most studied, but others such as cannabidiol (CBD) are also intriguing."
"While public interest in and use of cannabis and its derivatives has accelerated, the evidence lags behind," he said. "One example of a research question is whether the potential pain-relieving properties of cannabis can be separated from its psychoactive properties."
Learn about @NIH_NCCH funding opportunity announcements and related activities pertaining to phytochemicals in the #cannabis herb (#marijuana) and their potential role in pain management. Read my latest post in the NCCIH Research Blog. https://t.co/ta2Z33NmzI

— David Shurtleff (@NCCIH_David) April 3, 2020
The post points to two federal research opportunities concerning marijuana and its constituents.
One notice calls for research into "the role of naturally occurring phytocannabinoids and their derivatives—alone or in conjunction with other complementary approaches—to modulate the biological and neural systems associated with pain." The studies would also investigate the mechanisms through which cannabinoids produce anti-inflammatory and analgesic effects.
"Research supported under this [funding opportunity announcement] is wide ranging," the post states. "In general, the context is understanding the role of cannabinoids in the management of chronic pain, in part to help mitigate the high rates of use and abuse of opioids."
The other opportunity is for research into "the potential pain-relieving properties of minor cannabinoids and terpenes and underlying mechanisms of their impact on pain."
Shurtleff also invited individuals to attend an online webinar on October 23, where prospective investigators can learn more about the projects and hear about the progress that the agency has made to date with cannabis research.
"We encourage all interested investigators to carefully read any [funding opportunity announcement] to determine areas of special interest and to consult with the NCCIH contact listed before submitting an application," the post concludes. "This helps determine whether your concept aligns with the Center's priorities. We hope you'll consider joining our effort to expand the evidence base on efficacy and safety of cannabinoids in pain management."
Last year, the Agency for Healthcare Research and Quality, another federal outfit, also put out a call for studies into the potential of cannabis to serve as an alternative to opioids for chronic pain treatment. It renewed that request in notices published in January, and it also inquired about marijuana as a treatment option for migraines.
Another timely research query from a separate federal health agency, the National Institute on Drug Abuse (NIDA), requests input on the development of a standardized dose of THC in marijuana products.
Separately, NIDA is also asking scientists to explore potential risks that cannabis consumers may face if infected with the novel coronavirus.
Cory Booker Says Medical Marijuana Access Should Be Prioritized Amid Coronavirus
Photo courtesy of Mike Latimer.