Top Federal Drug Agency Seeks New Suppliers Of Marijuana For Research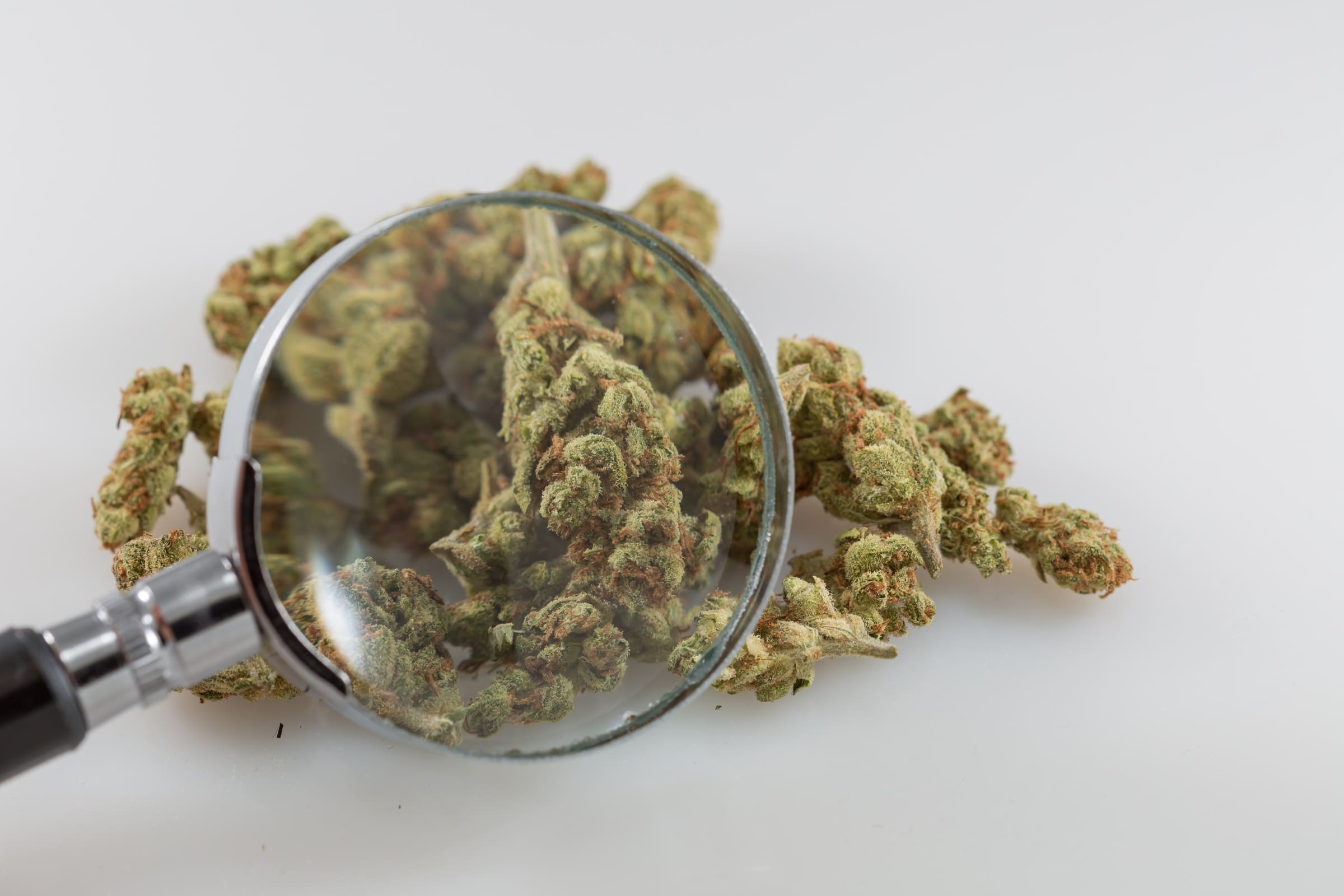 A top federal drug agency wants to find new partners who can supply marijuana for research purposes.
The National Institute on Drug Abuse (NIDA) posted a "sources sought" notice on Friday, explaining that it's looking for capability statements from eligible facilities that are authorized to cultivate the plant by the Drug Enforcement Administration (DEA) and can aid with the "acquisition and/or production of cannabis and related materials."
For decades, NIDA has had just one direct marijuana supplier at the University of Mississippi because DEA had declined to expand the number of authorized producers. But the agency has finally ended that monopoly by approving new licensees.
It's not clear how many direct suppliers NIDA intends to form a new arrangement with going forward, but the agency listed the basic criteria for a prospective business contract and their responsibilities.
NIDA said that interested parties would need to be able to "produce or procure cannabis, cannabis extract and other cannabis-derived materials for basic and clinical research, and conduct quantitative and qualitative analysis, stability determination, and recommended storage conditions for these products for approved research."
A contractor would need to have the capability of extracting cannabis to "isolate pure THC and other cannabinoids," the notice says, adding that it would also be their responsibility to "obtain cannabis extract of known potencies, manufacture marijuana cigarettes of varying potencies, and provide purified materials and marijuana cigarettes for research."
NIDA specified that the research it hopes to support would not exclusively focus on the most commonly known cannabinoids like THC and CBD. Contractors would also be expected to supply extracted CBN, CBC, CBG and other lesser studied marijuana constituents.
"Interested organizations must demonstrate and document, in any capability statements submitted, extensive experience with and the ability to perform the above tasks," NIDA said. "Organizations should demonstrate capability to administer and coordinate interrelated tasks in an effective and timely manner."
Experts and lawmakers have consistently complained about the current, exclusive supply of marijuana that NIDA has been dependent upon, citing studies showing that the chemical makeup of that cannabis more closely resembles hemp than marijuana available in commercial state markets, potentially skewing research findings.
But it's not just the supply of government-grown cannabis that's impeded research; scientists also say that the Schedule I status of marijuana under the Controlled Substances Act is prohibitive on its own, discouraging researchers from taking on cannabis studies.
Even the head of NIDA, Nora Volkow, said that she's personally reluctant to go through the onerous process of getting approval to study Schedule I drugs like marijuana. Volkow has been repeatedly pressed on cannabis research issues, as well as the agency's work with respect to other substances like kratom and various psychedelics.
With DEA's approval of additional marijuana manufacturers, advocates are hopeful that the diversity and quality of cannabis products will increase, even if it remains challenging for scientists to study Schedule I substances in general.
DEA has also been increasing annual production quotas for marijuana and other substances like psilocybin as demand from the research community has surged.
President Joe Biden signed a massive infrastructure bill last year that includes provisions aimed at allowing researchers to study the actual marijuana that consumers are purchasing from state-legal dispensaries instead of having to use only government-grown cannabis.
Meanwhile, NIDA also recently published a notice reaffirming its interest in supporting marijuana research, outlining the types of study proposals it hopes to fund and giving instructions to researchers on how to apply. NIDA said the guidance is informed by recommendations from a workgroup it set up to explore the issue in 2018.
Federal Marijuana Arrests Continue To Drop Amid Legalization Movement, New Justice Department Report Shows