Government-Grown Marijuana Is Genetically Closer To Hemp Than Cannabis Sold In Dispensaries, Another Study Finds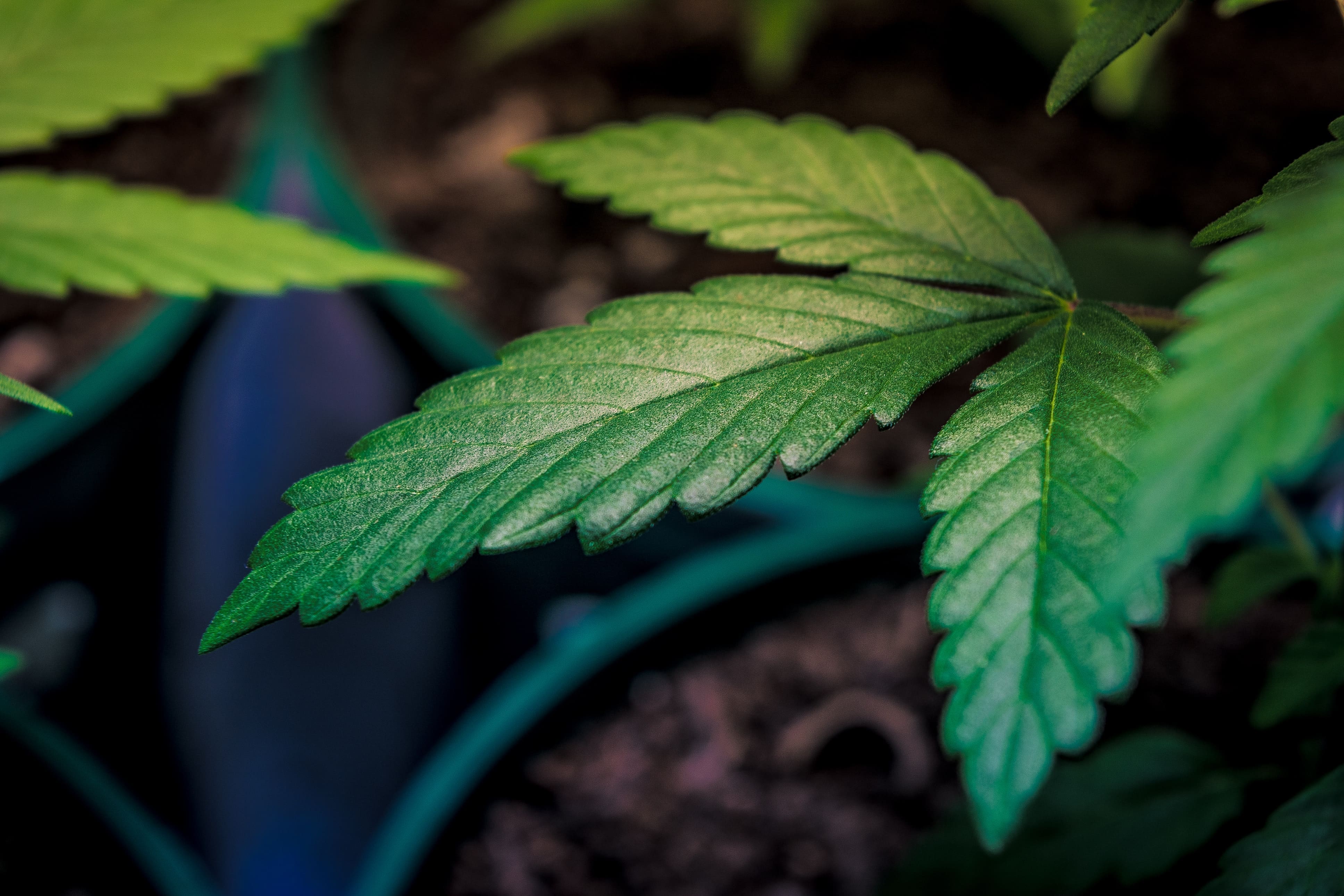 The government isn't growing marijuana that reflects what people are buying in legal markets, another study has found. And that raises questions about the validity of research that relies on cannabis from the currently only federally authorized source.
For decades, there's just been one farm at the University of Mississippi that's cleared by the Drug Enforcement Administration (DEA) to cultivate marijuana for research purposes. But this latest study, published in the journal Frontiers, shows that cannabis from that source is genetically distinct from what people are buying at retailers in states where the plant is legal for medical or recreational use.
Researchers analyzed the composition of wild hemp, cultivated hemp, "research-grade" cannabis from the government source and several varieties of commercially available marijuana. A total of 49 samples were used.
Consistent with the results of past research on the subject, the analysis showed that the cannabis from the Mississippi operation licensed by the National Institute on Drug Abuse (NIDA) was more similar to wild hemp genetically than marijuana that's sold in legal states.
"Our results clearly demonstrate that NIDA cannabis samples are substantially genetically different from most commercially available drug-type strains and share a genetic affinity with hemp samples in several of the analyses," the study authors wrote. "We do not claim that NIDA is supplying hemp for cannabis research, rather we are confident that our analyses show that the 'research grade marijuana' supplied by NIDA is genetically different from the retail drug-type samples analyzed in this study."
"Given both this genetic and previous chemotypic investigations have concluded that NIDA is supplying product that does not align with what is available for consumers, our hope is that the NIH and NIDA will support the cultivation of cannabis that is representative of what medical and recreational consumers are using," they continued.
DEA has announced that it's taking steps to approve additional manufacturers—a positive development, as far as advocates and researchers are concerned. But the existing monopoly on federally authorized cannabis continues to be a point of concern.
That's led to calls from investigators, advocates and lawmakers to expand the number of approved manufacturer registrants. Even NIDA Director Nora Volkow says the policy must be changed, and she expressed support for allowing scientists to access marijuana from state-legal retailers in a recent interview with Marijuana Moment.
"Since dispensaries are selling products that are supposedly very specific for certain characteristics—there is not any one plant—without access to that variety and diversity of plant products, researchers cannot advance that question," she said.
NIDA has also submitted a report to Congress saying that current restrictions blocking scientists from studying the actual cannabinoid products that consumers can purchase at dispensaries is impeding research to an extent that constitutes a public health concern.
Bipartisan lawmakers did recently introduce a bill to remove barriers to conducting research on cannabis, including by giving scientists access to cannabis from dispensaries. Similar legislation was passed by the House of Representatives late last year before the end of the prior Congress.
Congressional legislators are also advancing a separate strategy to open up dispensary cannabis to researchers. Large-scale infrastructure legislation that has passed both chambers in differing forms and which is pending final action contains provisions aimed at allowing researchers to study the actual marijuana that consumers are purchasing from state-legal businesses instead of having to use only government-grown cannabis.
Army Recruits Who've Used Marijuana 'Perform No Worse' Than Other Soldiers, Military-Funded Report Finds