DEA Again Boosts 2022 Production Goals For Psychedelics Like Psilocybin, MDMA and DMT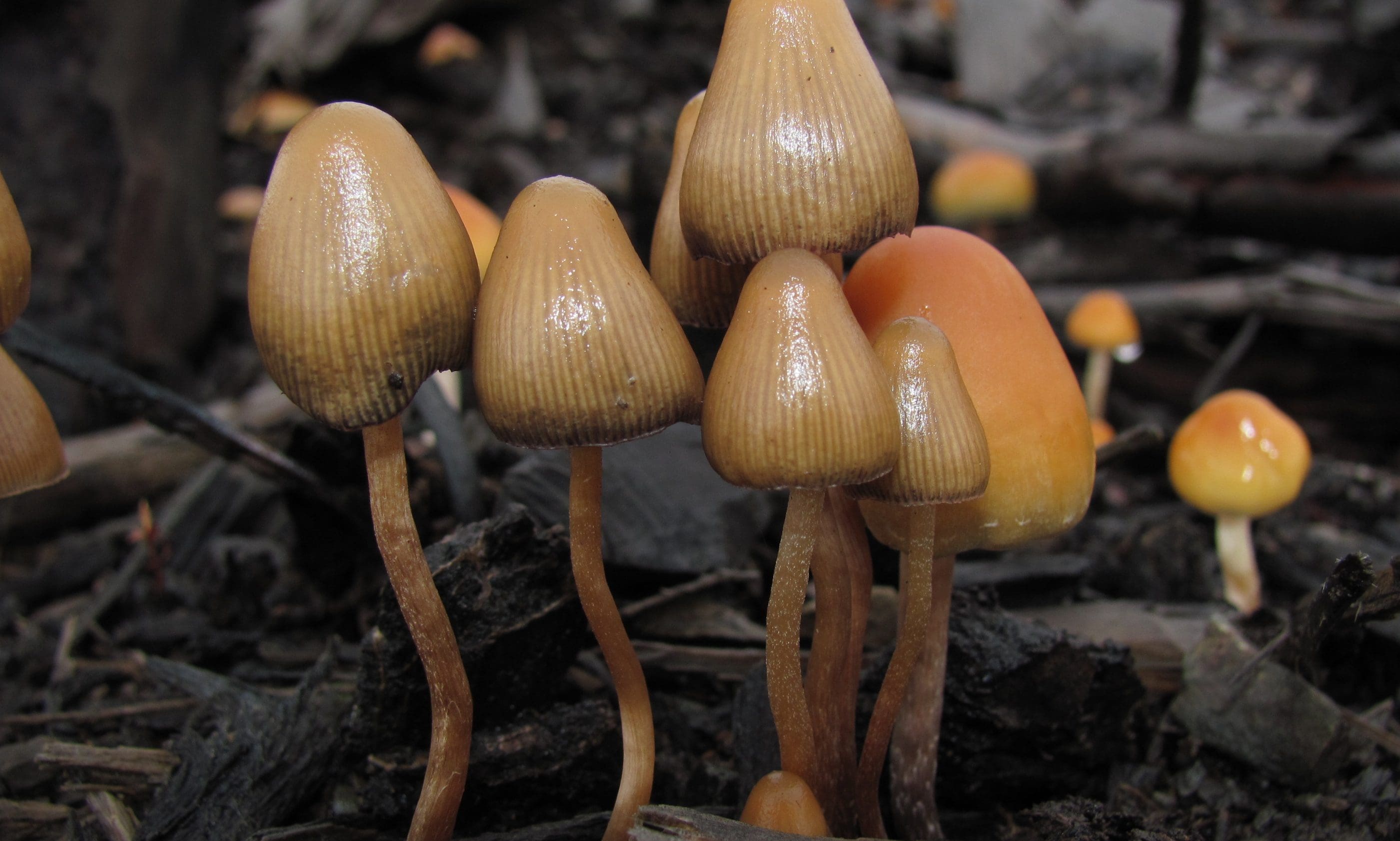 The Drug Enforcement Administration (DEA) has yet again increased its quota for the legal production of illegal controlled substances like psilocybin, MDMA and DMT for research purposes in 2022.
In a notice published in the Federal Register on Thursday, the agency made another quota adjustment for certain psychedelics. This has become something of a theme both for 2021 and 2022 production goals, with DEA raising the amounts in response to increased interest and demand within the scientific community.
Take psilocybin, for example. When DEA first released its 2021 quota for the psychedelic compound, it said it wanted just 30 grams for the year. Now that number has been boosted to 8,000 grams for 2022—a 26,567 percent increase.
"The [aggregate production quotas] established today reflect DEA's estimates of the medical, scientific, research, and industrial needs of the United States for 2022, as well as lawful export requirements and establishment and maintenance of reserve stocks," the agency said. "DEA can adjust the established APQs if these needs change."
"For instance, if DEA receives additional research protocols from DEA-registered researchers, or additional quota applications from DEA-registered manufacturers, DEA will consider revising the APQ," it explained. "DEA did receive additional quota applications from DEA-registered manufacturers for 5-MEO-DMT, psilocybin, and MDMA."
DEA's quota for MDMA more than doubled since it first proposed its 2022 target number, increasing from 3,200 grams to 8,200 grams. Going back to the agency's initial 2021 quotas, it originally wanted just 50 grams of MDMA.
DMT is another apparent drug of interest within the research and medical communities, with DEA adjusting its 2022 quota from 250 grams to 3,000 grams. In further contrast, the agency's first 2021 APQ called for only 50 grams of DMT.
When it comes to 5-MeO-DMT, DEA initially wanted just 35 grams for 2021, but that has now been ramped up significantly to 2,550 grams for 2022.
In the new notice, DEA also said that it received feedback from indigenous communities regarding the production of certain substances that are used ceremonially. For example, the Native American Church of North America submitted a comment concerning mescaline.
"They commented that their peyote ceremonies are contingent on the continued availability of peyote in the wild for sacramental use, and that the non-Native use of mescaline in research and clinical studies will have a direct impact upon the church's ability to use, purchase, transport, and possess peyote pursuant to the American Indian Religious Freedom Act (AIRFA), as it will lead to commercialization and exploitation of peyote across its natural range and potential reclassification of its scheduling status," DEA said.
The agency explained in its response that it is not proposing the manufacturing of peyote-derived mescaline, however, and instead will be relying on synthetic forms of the substance. "Thus, the 2022 APQ for mescaline does not have any material effect on the use of peyote by members of the Native American Church," it said.
All told, the final quotas represent welcome news for researchers and advocates. It shows a willingness from the leading federal drug enforcement agency to recognize an emerging scientific field and promote studies into the substances regardless of their Schedule I status.
See the full list of DEA production quotas for certain drugs for 2021 and 2022 as proposed and revised below:
| | | | | | |
| --- | --- | --- | --- | --- | --- |
| Substance | 2021 initial | 2021 revised | 2021 final | 2022 initial | 2022 final |
| Psilocybin | 30 | 1,500 | 6,000 | 3,000 | 8,000 |
| Psilocyn | 50 | 1,000 | 3,500 | 2,000 | 4,000 |
| MDMA | 50 | 50 | 3,200 | 3,200 | 8,200 |
| DMT | 50 | 50 | 3,200 | 250 | 3,000 |
| LSD | 40 | 40 | 40 | 500 | 500 |
| Mescaline | 25 | 25 | 25 | 100 | 100 |
| 5-MeO-DMT | 35 | 35 | 35 | 550 | 2,550 |
| MDA | 55 | 55 | 55 | 200 | 200 |
| Marijuana | 1,500,000 | 2,000,000 | 2,000,000 | 3,200,000 | 3,200,000 |
| Marijuana extract | 200,000 | 500,000 | 500,000 | 1,000,000 | 1,000,000 |
| All other tetrahydrocannabinol | 1,000 | 1,000 | 1,000 | 2,000 | 2,000 |
And meeting the 3.2 million gram production goal for marijuana for 2022 in particular could be simplified now that DEA has decided to end the current monopoly on federally authorized cannabis manufacturing that the University of Mississippi has had for half a century by approving additional growers for research.
National Institute on Drug Abuse (NIDA) Director Nora Volkow told Marijuana Moment in a recent interview that she was encouraged by DEA's previous proposed increase in drug production quota. She also said that studies demonstrating the therapeutic benefits of psychedelics could be leading more people to experiment with substances like psilocybin.
But while the production developments are promising, advocates are still frustrated that these plants and fungi remain in the strictest drug category in the first place, especially considering the existing research that shows their medical value for certain conditions.
A federal appeals court recently dismissed a petition to require the DEA to reevaluate cannabis's scheduling under the Controlled Substances Act. However, one judge did say in a concurring opinion that the agency may soon be forced to consider a policy change anyway based on a misinterpretation of the therapeutic value of marijuana.
Meanwhile, DEA has given hemp businesses that sell delta-8 THC products a boost, with representatives making comments recently signaling that, at the federal level at least, it's not a controlled substance at this time.
Separately, the Washington State attorney general's office and lawyers representing cancer patients recently urged a federal appeals panel to push for a DEA policy change to allow people in end-of-life care to access psilocybin under state and federal right-to-try laws.
Top Federal Drug Official Personally Hesitates To Study Marijuana Because Of Schedule I Research Barriers
Photo courtesy of Wikimedia/Mushroom Observer.