Marijuana Ballot Initiative Campaigns Raised $12.9 Million, Final Pre-Election Numbers Show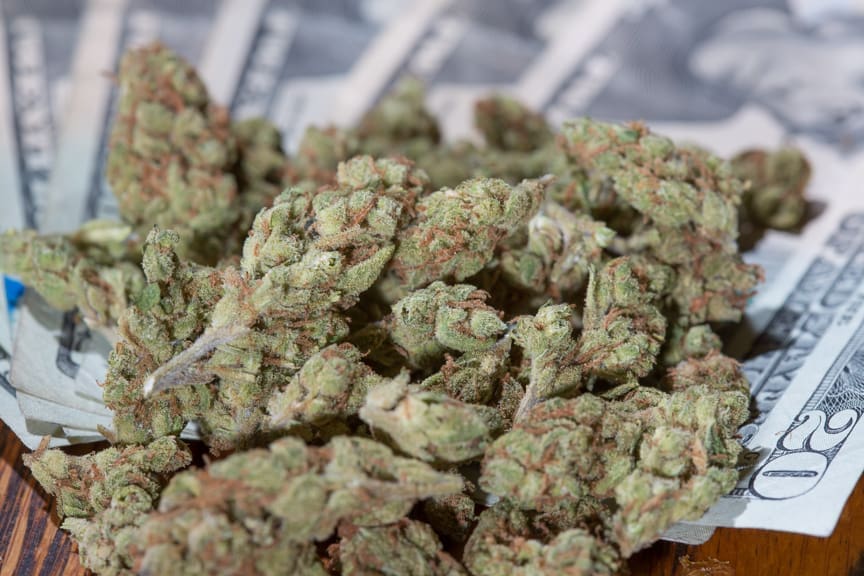 2018 has been a banner year for marijuana ballot initiatives. Voters in two states are considering legalizing recreational use, while those in another two states will decide whether to allow medical cannabis.
In the lead-up to the election, committees supporting or opposing these initiatives have raised a total of $12.9 million in cash and in-kind services over the past two years to convince those voters, Marijuana Moment's analysis of the latest campaign finance records filed the day before Election Day shows.
On the day final ballots are cast and tallied, here's where funding totals now stand for the various cannabis committees, both pro and con, in the four states considering major modifications to marijuana laws.
(Notes: For Missouri, PACS supported one of three initiatives that would bring some form of medical marijuana to the state. Missouri Oppose ($6,000) data isn't visible on chart due to scale.)
Missouri
Missouri has three different medical cannabis ballot initiatives, and the resulting competition among and against them attracted the most money in the country: a whopping $5.4 million in funding split between five committees.
Find the Cures, which supports Amendment 3 and is funded almost single-handedly by loans from physician Brad Bradshaw, raised almost $2.2 million.
New Approach Missouri, which supports Amendment 2, raised a total of $1.7 million. Major donors included Drug Policy Action, which contributed $258,500 and the national New Approach PAC, which contributed a total of $173,470 in-kind, most of that coming through in October. Former Anheuser-Busch CEO Adulphus Busch IV contributed $134,000 through individual donations and his Belleau Farms. Seven Points LLC contributed $125,000 over the course of the year, Missouri Essentials dropped in $97,000 and Emerald City Holdings put in $75,000. The group received a last-minute $25,000 donation from 91-year-old Ethelmae Humphrys, former CEO of TAMKO, and realtor Ron Stenger contributed $25,000 over the year.
Latecomer PAC Patients Against the "Bradshaw Amendment," also supports Amendment 2 and raised $2,530.
Missourians for Patient Care, which supports Proposition C, reports raising $1.48 million, but much of that is in-kind services from staff.
Another group, Show-Me Cannabis Regulation, raised only $350.
Citizens for SAFE Medicine, which opposes all the initiatives, did not appear on the scene until September, and accounts for only $6,000 of the total.
Michigan
Michigan committees raised more than $5 million in the past two years around adult-use legalization on the ballot. The pro-legalization Coalition to Regulate Marijuana like Alcohol raised the most: $2.3 million. The National New Approach PAC provided almost half of those funds, with $1.1 million in contributions. The Marijuana Policy Project contributed $554,205, while the Drug Policy Alliance provided $75,000 in the last weeks of the campaign.
Anti-legalization committee Healthy and Productive Michigan was right behind, raising $2.2 million, with over a million of that from national prohibition organization Smart Approaches to Marijuana (SAM). SAM also provided over $125,000 of in-kind support.
MI Legalize raised just over $500,000, most of that in 2017, and two smaller PACS raised a total of $10,000.
Funding has continued to pour in at an extraordinary rate during the last days of the campaign. 31 percent of the total money raised—$1.6 million—has come in since October 21.
Utah
Political Issues Committees (PICs) on both sides of a medical cannabis legalization question in Utah raised $1.7 million.
The PIC that raised the most was against the proposition: Drug Safe Utah raised $842,424 in 2018. Over $350,000 of that funding came from a single lawyer, William Plumb, and his associates.
A smaller opponent to the proposition, Truth About Proposition, raised $66,040.
It took pro-reform PIC Utah Patients Coalition 18 months to raise $831,471. The group's largest donor was the national organization Marijuana Policy Project, which contributed $268,000 in cash and $55,111 of in-kind staff time. The Libertas Institute contributed $135,000, and hemp-infused Dr. Bronner's Magic Soaps donated $50,000. Non-profit patient group Our Story contributed $49,000 and DKT Liberty Project put in $35,000.
With the exception of Drug Safe Utah, most campaign finance activity surrounding the race has slowed significantly following the announcement last month of a deal to pass a compromise medical cannabis bill through the legislature after Election Day.
North Dakota
The state with the smallest population of the four considering marijuana measures not surprisingly raised far less money during the year, but interest caught fire in the last month of the campaign. Committees for and against Measure 3, the Marijuana Legalization and Automatic Expungement Initiative, raised $413,868 in cash and $304,498 in-kind, with 82 percent of that coming in October.
The committees supporting the initiative were heavily out-funded in cash funding, by a ratio of 18 to one. Healthy and Productive North Dakota, which opposes the measure, accounted for more than half of the total funds raised, even though it didn't start raising money until October. It raised a total of $226,234, entirely from SAM, which also supplied $237,234 of in-kind support.
North Dakotans Against the Legalization of Marijuana raised a total of $163,180, almost two-thirds of that in October. Big donors last month included the North Dakota Petroleum Council with $30,000, and the Greater North Dakota Chamber, which contributed $10,000 on top of their $30,000 donation in September. The Associated General Contractors of North Dakota dropped in $10,000. Outdoor sports magnate Steve Scheels contributed $10,000 personally, and $9,500 through the Scheels corporation.
Pro-legalization group LegalizeND raised only $19,754 in cash, but received another $67,264 in in-kind services. A separate group, Legalize North Dakota, appears to have raised approximately $12,750, but the reports it filed are not consistent.
After all the money that has been spent across the four states, the decision is in the hands of voters. Within hours, the ballots will be counted, and the effectiveness of the funds contributed and spent on both sides of the various measures in the four states can be evaluated.
This story has been updated to include a corrected graphic on committees' fundraising.
Voters In Seven States Will See These Marijuana Questions On Election Day
GOP Congressman Falsely Claims Marijuana Can Be Legally Consumed In Public In 'Many States'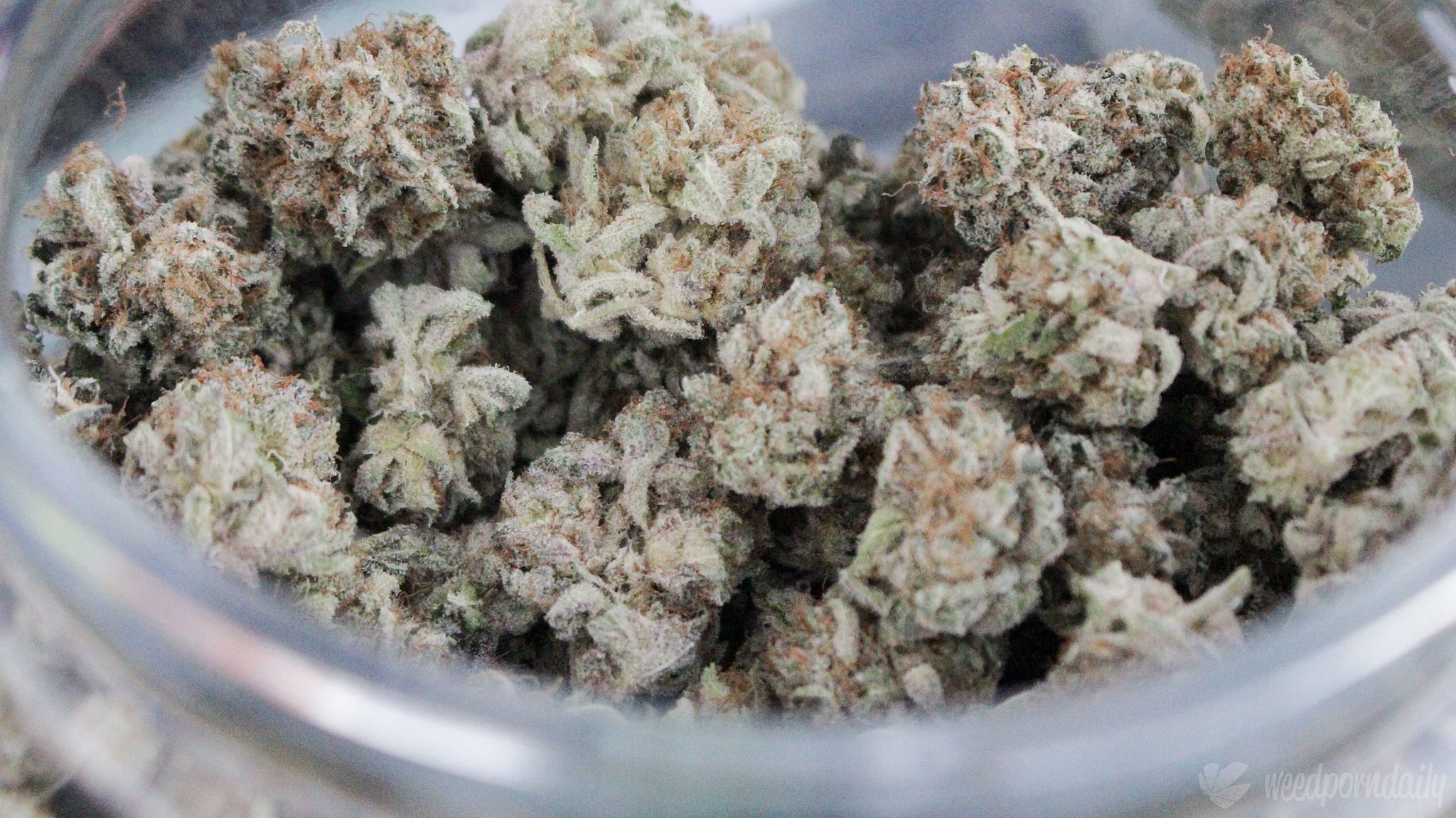 A Republican congressman wrongly claimed that marijuana can be legally consumed in public in "many states" in a Twitter post on Friday.
Following a House vote in favor of anti-vaping legislation that also included a ban on menthol cigarettes, Rep. Andy Barr (R-KY) argued that the bill is an example of government overreach and that it would not prevent youth from using vaping products.
"Now, Democrats propose making possession of a menthol cigarette a violation of federal law when smoking a marijuana joint in public is legal in many states," he wrote in his tweet. "Instead, we need to focus on real healthcare issues like surprise billing, the opioid epidemic and curbing coronavirus."
Now, Democrats propose making possession of a menthol cigarette a violation of federal law when smoking a marijuana joint in public is legal in many states. Instead, we need to focus on real healthcare issues like surprise billing, the opioid epidemic and curbing coronavirus.

— Rep. Andy Barr (@RepAndyBarr) February 28, 2020
The claim about laws governing public cannabis consumption is likely to raise eyebrows among reform advocates familiar with state-legal marijuana programs.
It's not the case that "many states" allow individuals to smoke in public areas. In fact, it's one of the most commonly prohibited activities in legalization measures.
"Rep. Barr is anti-freedom and pro-false hysteria when it comes to cannabis," Justin Strekal, political director of NORML, told Marijuana Moment. "Sadly, his desire to continue to see hundreds of thousands of Americans be arrested and incarcerated due to minor marijuana charges is held far too many of his colleagues in Congress."
Karen O'Keefe, director of state policies at the Marijuana Policy Project, told Marijuana Moment that Barr's "facts and priorities are wrong."
"No legalization state allows public smoking of cannabis (other than in adult-only locations in some cases), and almost all medical cannabis states forbid it," she said. "Marijuana isn't associated with increased mortality, while cigarettes are associated with more than 480,000 deaths a year in the U.S. alone. Why is Rep. Barr maligning and voting against the safer substance, and working to keep it illegal?"
Here are some examples of public consumption policies in legal cannabis states.
Alaska: For adults over 21 years of age, the law permits "consumption of marijuana, except that nothing in this chapter shall permit the consumption of marijuana in public."
California: "You can consume cannabis on private property but you cannot consume, smoke, eat, or vape cannabis in public places."
Colorado: "Using marijuana in any way—smoking, eating or vaping—isn't allowed in public places."
Illinois: "There is no public consumption allowed for cannabis. Smoking or consuming weed is illegal in motor vehicles and public spaces, including your front porch."
Massachusetts: "You can't use marijuana in any form (smoking, vaping, edibles, etc.) in public or on federal land."
Nevada: "Adults 21 years and older can legally consume marijuana, but with restrictions on where it can be consumed: You cannot use marijuana in any public place."
Oregon: "Recreational marijuana cannot be sold or smoked in public."
Put simply, the notion that public consumption of marijuana is widespread is a false narrative. A standout exception is Oklahoma, where medical cannabis patients are able to consume wherever tobacco is permitted. That said, Barr's assertion that public marijuana smoking is legal in "many states" is patently false.
That the congressman is perpetuating that narrative isn't especially surprising, however. Barr is no fan on cannabis, voting against spending bill amendments preventing the Justice Department from using its fund to interfere in state-legal medical marijuana programs as well as a separate measure last year that would've extended protections to all state cannabis programs.
That said, Barr isn't alone in his opposition to the menthol cigarette ban that cleared the House on Friday. Several Democrats joined Republicans in voting against the measure in committee and on the floor. But their reasoning was generally that the targeted ban would lead to overpolicing of minority communities.
House Democrats Block Amendment To Restrict Marijuana Products In Anti-Vaping Bill
Photo courtesy of WeedPornDaily.
VA Notice About Researching Medical Marijuana For Military Veterans Deleted Shortly After Posting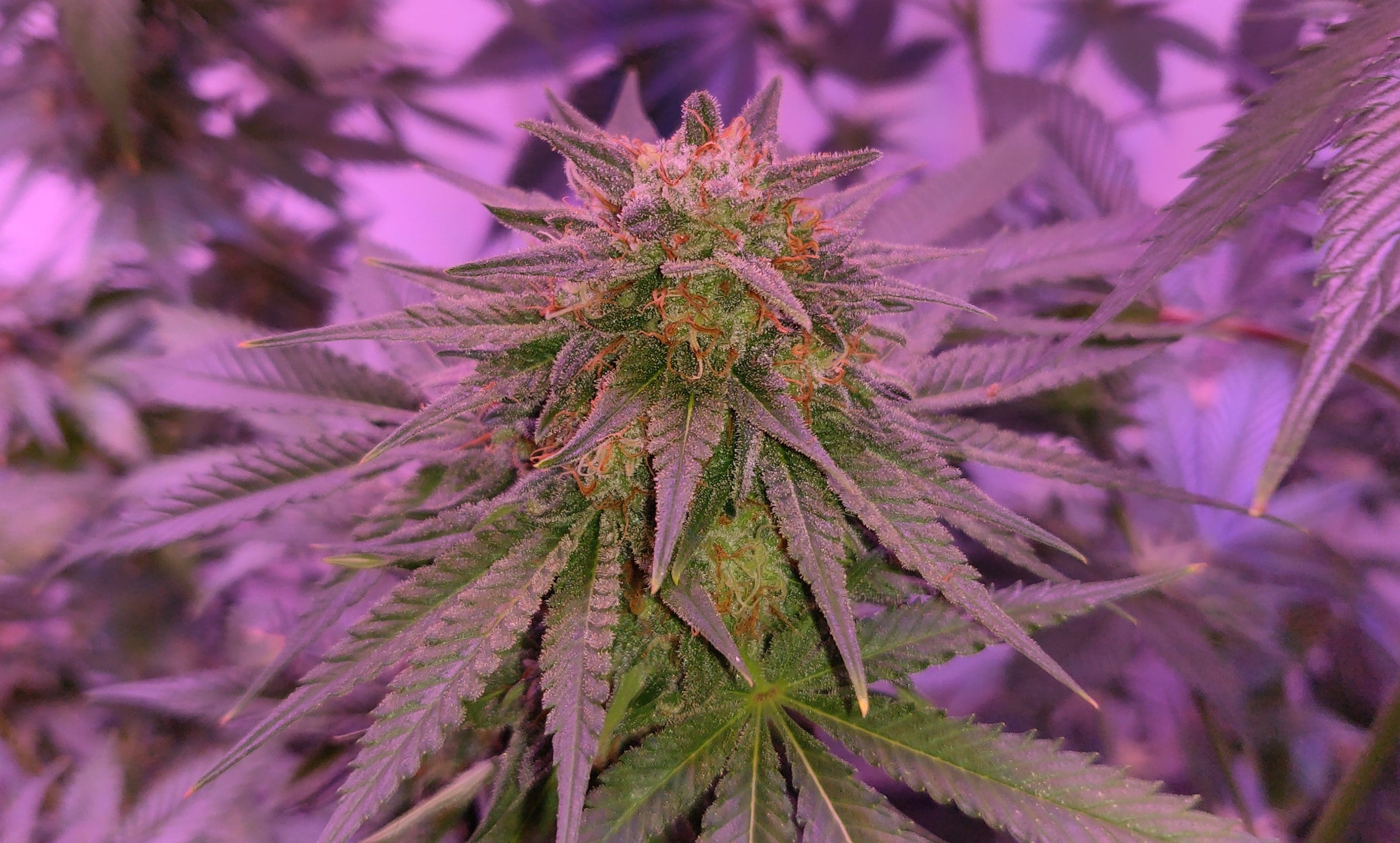 The U.S. Department of Veterans Affairs (VA) will soon release a notice announcing that it is seeking information about the potential of marijuana and its components to treat medical conditions that commonly afflict military veterans.
A post describing the request was briefly uploaded to a government website this week, though it's since been deleted—but not before Marijuana Moment downloaded a copy. A representative said in response to an e-mailed query that the document was "rescinded for edits" and a revised version will be published "at a future date."
VA's Clinical Science Research and Development Service wrote in the filing that it is interested in establishing a research program designed to "examine the potential for medical marijuana and cannabinoids to treat disorders and diseases prevalent in our Veteran population."
In a request for white papers on the topic, the department said it's especially interested in identifying potential medical uses for cannabis to treat neuropathic pain and symptoms of post-traumatic stress disorder (PTSD).
"Unrelieved neuropathic pain experienced by Veterans after spinal cord or peripheral nerve injury contributes to depression, anxiety, disrupted sleep, and overall decreased quality of life," VA said. "PTSD, also highly prevalent in Veterans, is a mental health problem often co-morbid with chronic pain."
"A large percentage of Veterans who seek relief from these conditions, resort to smoking marijuana or use unregulated dietary cannabis supplements, etc," it continued. "It is therefore imperative to determine which cannabinoid compounds are truly effective, for which symptoms, in which populations, as well as the associated risks."
VA said it is committed to researching and developing evidence-based treatment options for veterans, and that's what the program is meant to address.
"Without the needed evidence base for medical marijuana, this will not be a treatment choice within VA," the department wrote. "We hope to support a series of clinical trials, which in case of positive outcomes, will generate robust data to support the use of cannabinoid(s) for pain and/or PTSD (or one or more of its symptoms)."
The department plans to conduct clinical trials if the evidence indicates that medical cannabis can be useful. It touted the "cadre of experienced clinical investigators, a highly participatory research population, and mechanisms in place to support every aspect of clinical research."
White papers submitted to VA under the now-deleted solicitation must contain four components: 1) the "formulation and route of administration of the cannabinoid preparation," 2) their ability to manufacture and supply those preparations, 3) the investigational new drug registration for compounds that aren't already approved by the Food and Drug Administration (FDA) and 4) evidence about the product's efficacy in treating pain, PTSD and other conditions.
As drafted, the notice gives a deadline of March 15 to submit the requested one-page white papers, though it's not clear if that will change when the updated notice is released.
Additionally, VA said it plans to collaborate with industry partners for "further understanding and development of evidence-based treatments such as medical marijuana and cannabinoids" and on April 27, will hold an "Industry Day" to discuss the "goals of the program."
The department is "particularly interested in obtaining information about cannabinoid drugs availability, likelihood of their approval by the FDA (if not yet approved), and the data supporting their use for pain and PTSD treatment in Veterans," the notice says.
Members of Congress and veterans advocates discussed the need for alternative treatment options, including medical cannabis, during a joint committee hearing earlier this week.
At the same time, bipartisan legislators are asking their colleagues to cosponsor a bill that would require VA to conduct research into the therapeutic potential of marijuana for veterans. That legislation already has 104 House cosponsors.
Read VA's since-rescinded notice on medical marijuana research below: 
VA Request For Medical Mari… by Marijuana Moment on Scribd
House Democrats Block Amendment To Restrict Marijuana Products In Anti-Vaping Bill
Photo courtesy of Mike Latimer.
House Democrats Block Amendment To Restrict Marijuana Products In Anti-Vaping Bill
House Democrats pushed back against a Republican attempt to include a flavored marijuana vaping ban in a broader anti-vaping bill that passed the chamber on Friday, arguing that it doesn't make sense to prohibit products that are already illegal under federal law.
Instead, several lawmakers argued that Congress should enact separate cannabis reform legislation that could include provisions designed to protect public health and reduce the appeal of marijuana to youth.
The issue first came up during a House Rules Committee hearing on Wednesday, with Rep. Morgan Griffith (R-VA) introducing an amendment to "include a prohibition against flavored marijuana products" such that they would be "treated in the same manner as flavored tobacco products" under the bill.
While the congressman argued that language of the legislation implicitly already provides for such a ban, he said it was important to clarify to send a message to young people that they can't vape products containing nicotine or THC.
"Let it not be said in 2029 that we had a chance and we felt maybe we were getting to it in 2020," he said. "Let's just go ahead and do it. Let's say you can't sell flavored marijuana THC vaping products. My amendment makes that clear."
Watch the conversation below: 
Democratic members said they shared Griffith's concern about underage use of flavored cannabis vaping products. However, Rep. Ed Perlmutter (D-CO) pushed back and said the proposal is not germane because marijuana remains illegal under federal law and so regulating these products requires separate congressional action.
Earlier in the hearing, he suggested that his House-passed cannabis banking bill—the Secure and Fair Enforcement (SAFE) Banking Act—could serve as a vehicle to address the body's concerns.
"We have to start addressing it because we have 47 states that now are allowing some level of marijuana use when the statute under the Controlled Substance Act clearly makes it illegal," the congressman said. "There's a bill sitting in the Senate called the SAFE Banking Act that may get back here at some point, and we could put some testing and regulatory components on it."
Watch this exchange below: 
Is a flavored marijuana vaping ban even necessary?
Also during the hearing, Rep. Rob Woodall (R-GA) pressed Rep. Frank Pallone (D-NJ) about the lack of specificity in the bill as it concerns marijuana vaping products. Woodall said he wanted that aspect addressed before he leaves office in nine months.
"It strikes me…more than strange that banana crush [nicotine vaping products] will no longer be available to adults in my district. But banana strawberry cream, which is an illegal [marijuana] product today, will continue to be available at 180 retailers near you," Woodall said. "I don't know how I take that message into my high schools and say that we're going to reduce drug dependency in the months and years ahead."
Watch the conversation below: 
Pallone said he appreciates Woodall's concern that flavored vaping products can mislead consumers about what they're actually putting into their bodies and that he "would tend to think that the same problem would exist" for flavored marijuana products. However, he said there's a distinction to be made.
"Most people tell me that nicotine is much more toxic and much more dangerous to your health than marijuana so maybe we shouldn't have restrictions on marijuana at all and maybe we shouldn't have any restrictions on flavored marijuana because the marijuana doesn't have the same health problems that nicotine has," he said. "Maybe I should say, assuming that marijuana is dangerous then maybe the flavored should be. But it's not as dangerous."
"The reality is that we know that nicotine is much more dangerous than marijuana so maybe the flavors masking it is not as serious a problem as it would be for nicotine," he said.
Griffith's amendment was blocked from floor consideration in a party-line vote of 3-6 by the panel, but the conversation around flavored marijuana products continued on Friday on the House floor.
Rep. Greg Walden (R-OR) brought a poster board showing pictures of flavored cannabis vaping products and lamented that they are not explicitly included in the anti-vaping bill.
"If you want to do something about kids—if you want to do something about lung disease—then we need to do something about marijuana and the oils it gets mixed with that this bill does not address," he said.
But Rep. Earl Blumenauer (D-OR) pointed out that if Republicans are interested in ensuring that such marijuana products are properly regulated, the substance needs to be removed from the Controlled Substances Act to provide Congress with the means to enact regulations.
Rep. Earl Blumenauer counters by pointing to marijuana's schedule I status, saying federal regulation of flavored cannabis would be like trying to regulate "flavored heroin." Plugs the MORE Act to deschedule marijuana. https://t.co/w4Jpudt137

— Emily Kopp (@emilyakopp) February 28, 2020
Imposing regulations on marijuana while it's still federally prohibited is "like regulating flavored heroin," he said. The congressman added that a bill to deschedule marijuana called the Marijuana Opportunity Reinvestment and Expungement (MORE) Act would give lawmakers the tools to protect public health.
"The challenge that we have now is to be able to move forward—to be able to protect young people and the public," Blumenauer said. "Cannabis is a red herring. If we tax and regulate it, then we can deal with the products they're talking about. But unless and until we bring it—as two-thirds of the states have done—to actually tax and regulate it, we can't deal with that. It doesn't matter."
We have a crisis of youth vaping. And we've seen a disturbing number of lung injuries & deaths tied to the oil used in marijuana vaping. Unfortunately #HR2339 before us today does nothing to impact either. Instead, it's a partisan publicity stunt by big government liberal elites. pic.twitter.com/AUx8ZMar0L

— Richard Hudson (@RepRichHudson) February 28, 2020
Not all Democrats were on board with the anti-vaping bill.
It was a tight 213-195 vote in the House on Friday. Top Democratic leaders are faced challenges as they worked to get the broader legislation approved. Some members of the party have expressed opposition over policies to ban flavored tobacco, including menthol, which they argue would lead to overpolicing of minority communities.
Banning CBD Products Would Be 'A Fool's Game,' FDA Chief Admits
Image by Lindsay Fox from Pixabay.