Competition Heats Up Between Missouri Medical Marijuana Campaigns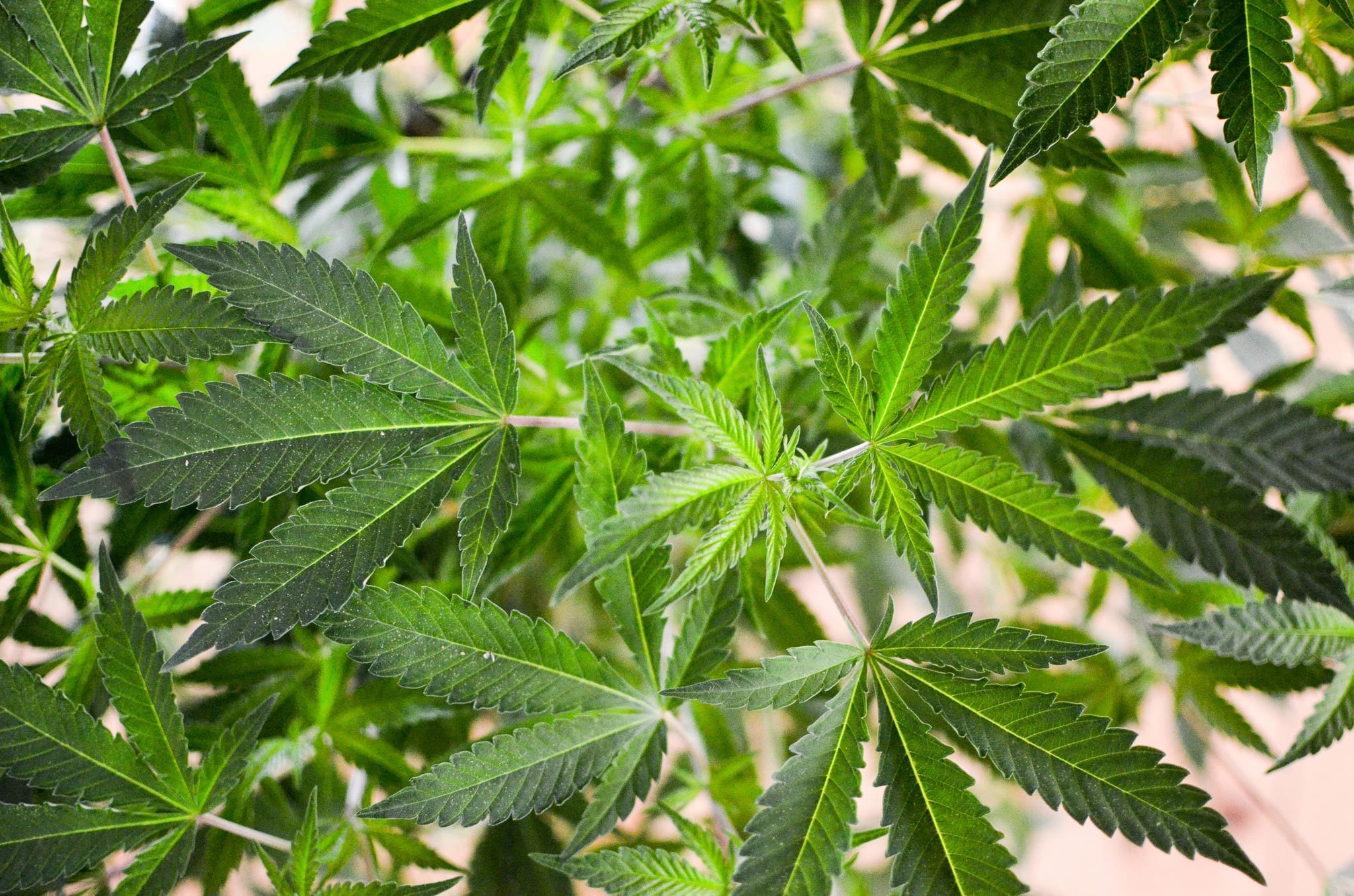 Missouri officials announced last week that three separate medical marijuana initiatives officially qualified for the state's November ballot, and competition between the sponsoring advocacy groups is already heating up.
While all three measures seek to establish regulated medical cannabis systems in the state, two are proposed constitutional amendments and the third would be a statutory amendment. In Missouri, the top vote-getter generally prevails.
But in this case, if votes for the statutory amendment exceed those for either of the constitutional measures—and one of the constitutional measures also passes—the fate of Missouri's medical marijuana law could be left up to the courts.
The stakes are high for each sponsoring advocacy group to avoid vote splitting. If a sufficient number of voters go to the polls and only support their favored approach while voting against the other two, it could end up being the case that no measure garners majority support.
But just days after the ballot qualification announcement, advocates are already sniping at competing proposals.
Missouri NORML has gone to bat for the proposed constitutional measure sponsored by New Approach Missouri, which would allow doctors to recommend cannabis for certain medical conditions, let patients grow up to six plants and possess up to four ounces and tax medical marijuana from registered dispensaries at four percent.
"Having three initiatives on the same ballot dealing with the same issue complicates the situation considerably," Missouri NORML executive director Dan Viets wrote in a blog post on Friday.
#Vote #YesOn2! Support the patients & #veterans of #Missouri!https://t.co/hu0YuDfW30 pic.twitter.com/g1EE95RX1S

— New Approach MO (@NewApproachMO) August 2, 2018
New Approach Missouri and the state NORML chapter established an alliance early on—and now that all three initiatives are set to appear on the November ballot, the organization isn't mincing words about its competition.
"Most observers believe that either of the constitutional amendments would prevail over the statutory initiative even if it got more votes, which seems very unlikely," Viets wrote. "The other constitutional initiative is funded by a single individual, a wealthy personal injury lawyer from Springfield, Missouri."
"His campaign has a single contributor. It would establish the highest tax on medical marijuana in the nation and use that tax money to establish a new medical research facility which the filer of the petition, attorney Brad Bradshaw, would personally run. His initiative specifies that the filer of his initiative will choose the Board of Directors and that the Chief Executive of that research agency must be someone who is both a physician and a lawyer, which Bradshaw is! If the press exposes the blatant vested interest he has in this measure, we think the public will reject it."
Marijuana Moment reached out to the Find the Cures campaign for comment, but did not receive a response.
#MO #Missouri #findthecures #medicalmarijuana #cannabis #medicalresearch #CBD #curecancer #thc #Missouri #hemp #herb #thc #vote #NovemberIsComing pic.twitter.com/uuVRMaKpHg

— Find The Cures (@FindTheCuresMO) August 2, 2018
A spokesperson for the statutory amendment sponsor, Missourians for Patient Care, told Marijuana Moment that the group was actually optimistic about the fact that multiple medical cannabis legalization amendments were on the table.
"We're ecstatic that Missouri has the chance to decide this issue this November on behalf of all of the initiatives, but we're especially excited that if voters support one or more of these that Missouri won't be left behind for patients," Travis Brown, the signature collection leader for Missourians for Patient Care, said.
There remains a possibility that the competing groups "could cooperate or prevail together," he said. But at the end of the day, "it's really ultimately up to the people to decide whether they want to amend their constitution, which has some advantages of permanence." That same advantage "comes at a disadvantage because it can't be adapted over time, or improved or tweaked in any way."
"At this point, it's a Jenga game to see what the courts may ultimately decide after the voters make their decision."
Reform efforts in Missouri could have been even further complicated if lawmakers had passed a medical marijuana legalization bill earlier this year.
As advocates hustled to collect signatures for their respective ballot initiatives, Missouri lawmakers debated a bill that would have legalized "smokeless" medical cannabis for patients suffering from serious illnesses. The bill cleared a number of hurdles—but it ultimately died in committee just days before the end of session in May.
Some of those lawmakers have weighed in since the Missouri Secretary of State announced that the three medical marijuana ballot measures had qualified.
"I am concerned that the competing campaigns of the three medical marijuana initiatives certified for the November ballot certified for the November ballot… will alienate voters and lead to Missourians waiting longer to have access to these therapeutic options," Missouri Rep. Cheri Reisch (R) said in a press release Thursday.
Missouri Rep. Phil Christofanelli (R) echoed that sentiment, saying that while he supported the legalization bill in the House, voters must be "cautious about proposed changes to our laws, especially those built into the constitution, and must work to ensure any voter approved framework is implemented in ways that protects the rights of Missourians to healthcare freedom and equitable commercial access."
In any case, with a majority of Missourians in favor of medical marijuana legalization according to polls, it seems highly likely that the state will push reform forward, unless advocates sufficiently tarnish each other's proposals in the public's eye. But what path they ultimately take in November—and beyond—is yet to be seen.
Oklahoma Medical Marijuana Campaign Reports Show Grassroots Can Trump Big Money
Photo courtesy of Philip Steffan.
UN Committee Unexpectedly Withholds Marijuana Scheduling Recommendations
On Friday, the World Health Organization (WHO) was expected to make recommendations about the international legal status of marijuana, which reform advocates hoped would include a call to deschedule the plant and free up member countries to pursue legalization.
But in a surprise twist, a representative from the organization announced that WHO, a specialized agency of the United Nations, would be temporarily withholding the results of its cannabis assessment, even as it released recommendations on an opioid painkiller and synthetic cannabinoids. The marijuana recommendations are now expected to come out in January.
Earlier this year, the WHO Expert Committee on Drug Dependence (ECDD) released a pre-review of marijuana that included several positive, evidentiary findings. Cannabis has never caused a fatal overdose, the committee said, and research demonstrates that ingredients in the plant can effectively treat pain and improve sleep, for example.
The pre-review results prompted a more in-depth critical review, one of the final stages before the UN's Commission on Narcotic Drugs (CND) makes a determination about whether marijuana should remain in the most restrictive international drug classification. But on Friday, as observers anxiously awaited that determination, WHO pumped the brakes. The committee said it needed more time "for clearance reasons," according to the International Drug Policy Consortium.
The @WHO's Expert Committee on Drug Dependence met in November to discuss the scheduling of cannabis and related/other substances.

Today, the @WHO has announced to @CND_tweets that the recommendations on cannabis scheduling have been postponed for clearance reasons. pic.twitter.com/NjVCOZ9Vxi

— IDPC (@IDPCnet) December 7, 2018
"This decision to withhold the results of the critical review of cannabis appears to be politically motivated," Michael Krawitz, a U.S. Air Force veteran and legalization advocate who has pushed for international reform, said in a press release.
"The WHO has been answering many questions about cannabis legalization, which is not within their mandate. I hope the WHO shows courage and stands behind their work on cannabis, findings we expect to be positive based upon recent WHO statements and their other actions today."
Those other actions include recommending that the opioid painkiller tramadol should not be scheduled under international treaties out of concern that such restrictions would limit access and hurt patients. In August, the committee made a similar recommendation about pure cannabidiol, or CBD, a component of marijuana.
While the critical review of marijuana itself has been postponed, the committee's recommendations for its international scheduling are still expected to go up for a vote in the CND in March. If the committee does decide to recommend that cannabis be removed from international control, that would have wide-ranging implications for the reform efforts around the world.
In the U.S., the federal government has routinely cited obligations under international treaties to which it is a party as reasons to continue to ban marijuana and its derivatives. For instance, the Food and Drug Administration said in May that CBD doesn't meet the criteria for federal scheduling at all, but that international treaties obliged it to recommend rescheduling to Schedule V.
"If treaty obligations do not require control of CBD, or if the international controls on CBD change in the future, this recommendation will need to be promptly revisited," the agency said.
FDA Says Marijuana Ingredient CBD Doesn't Meet Criteria For Federal Control
Where Trump's Pick For Attorney General Stands On Drug Policy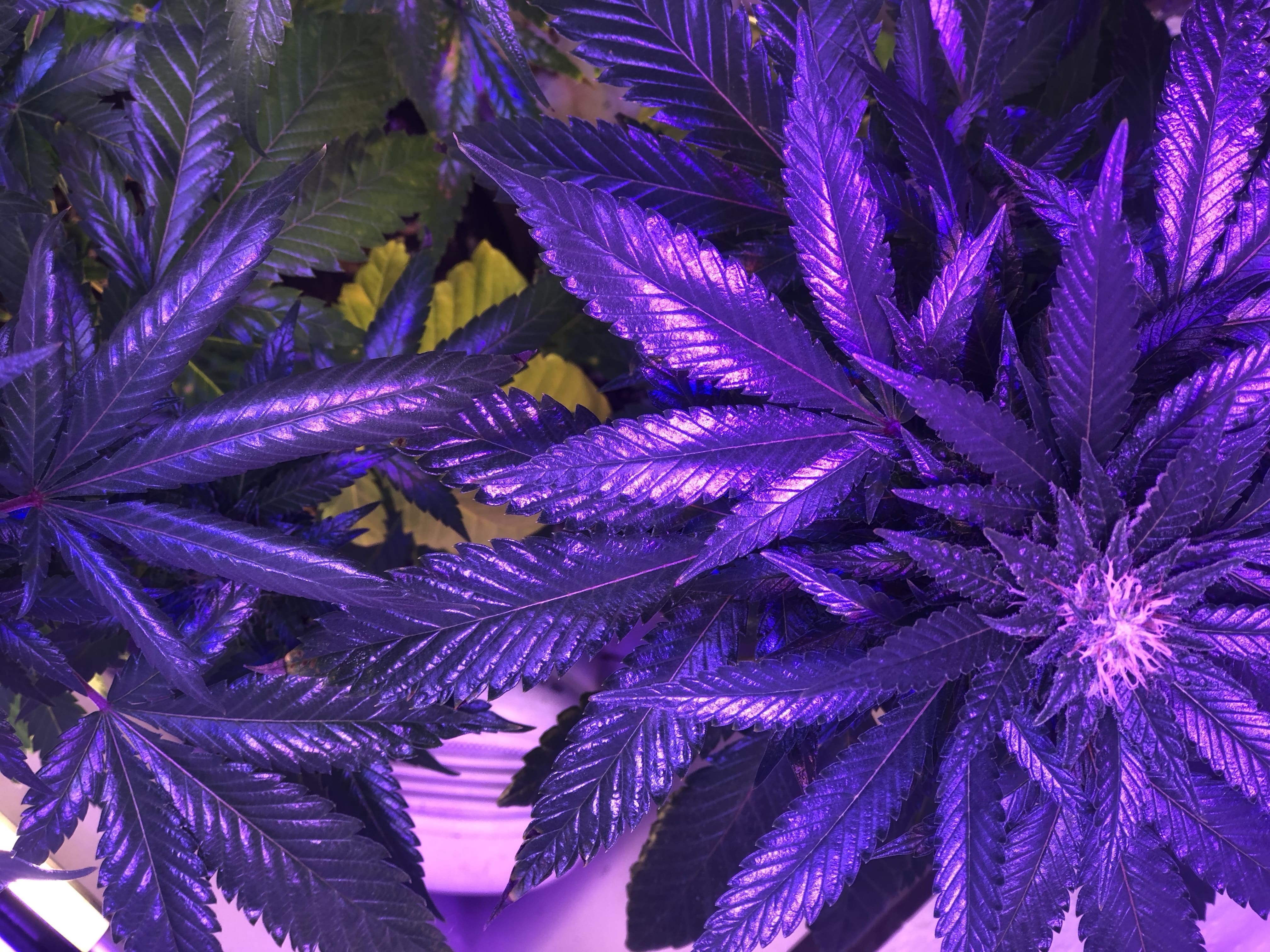 President Donald Trump said on Friday that he plans to nominate William Barr to replace Jeff Sessions as U.S. attorney general.
Barr, who previously served in the position under President George H. W. Bush's administration, seems less openly hostile to marijuana compared to other potential nominees whose names were floated—like New Jersey Gov. Chris Christie (R), who pledged to crack down on state-legal cannabis activity during his failed 2016 presidential bid.
That said, he developed a reputation as anti-drug while overseeing harsh enforcement policies under Bush.
….and one of the most highly respected lawyers and legal minds in the Country, he will be a great addition to our team. I look forward to having him join our very successful Administration!

— Donald J. Trump (@realDonaldTrump) December 7, 2018
The prospective nominee seems to share a worldview with the late president under whom he served. Bush called for "more prisons, more jails, more courts, more prosecutors" to combat drug use and dramatically increased the federal drug control budget to accomplish that goal. In 1992, Barr sanctioned a report that made the "case for more incarceration" as a means to reduce violent crime.
Barr wrote a letter explaining why he was releasing the report, which has now resurfaced as observers attempt to gauge how he will approach drug policy in the 21st century.
"[T]here is no better way to reduce crime than to identify, target, and incapacitate those hardened criminals who commit staggering numbers of violent crimes whenever they are on the streets," he wrote. "Of course, we cannot incapacitate these criminals unless we build sufficient prison and jail space to house them."
"Revolving-door justice resulting from inadequate prison and jail space breeds disrespect for the law and places our citizens at risk, unnecessarily, of becoming victims of violent crime."
He also wrote a letter to lawmakers in 2015 defending the criminal justice system—including mandatory minimum sentences—and encouraging Congress not to bring up a sentencing reform bill.
"It's hard to imagine an Attorney General as bad as Jeff Sessions when it comes to criminal justice and the drug war, but Trump seems to have found one," Michael Collins, director of national drug affairs for the Drug Policy Alliance, said in a press release. "Nominating Barr totally undermines Trump's recent endorsement of sentencing reform."
"The vast majority of Americans believe the war on drugs needs to be replaced with a health-centered approach. It is critically important that the next Attorney General be committed to defending basic rights and moving away from failed drug war policies. William Barr is a disastrous choice."
Another window into Barr's criminal justice perspective comes from 1989, when he wrote a Justice Department memo that authorized the FBI to apprehend suspected fugitives living in other countries and extradite them to the U.S. without first getting permission from the country. The intent of the memo seemed to be to enable the U.S. to more easily capture international drug traffickers.
In 2002, Barr compared drug trafficking to terrorism and described the drug war as the "biggest frustration" he faced under Bush. The administration "did a very good job putting in place the building blocks for intelligence building and international cooperation, but we never tightened the noose," he said.
Interestingly, as The Washington Post reported, Barr would be heading up a department where his daughter, Mary Daly, also works. Daly is the director of opioid enforcement and prevention efforts in the deputy attorney general's office, and she's established herself as an advocate for tougher criminal enforcement aimed at driving out the opioid epidemic.
Today's drug policy landscape is a lot different than it was in the early 1990s, though, and it's yet to be seen how Barr, if confirmed by the Senate, will navigate conflicting state and federal marijuana laws. He'll also be inheriting a Justice Department that no longer operates under an Obama-era policy of general non-intervention, after Sessions moved this year to rescind the so-called Cole memo that provided guidance on federal cannabis enforcement.
But for advocates, at least it's not the guy who said "good people don't smoke marijuana" anymore and it won't be one who campaigned for president saying he'd enforce federal prohibition in legal states, either.
Surgeon General Says Marijuana's Schedule I Status Hinders Research
Marijuana Bills Are Already Being Pre-Filed For 2019 Legislative Sessions
If you thought 2018 was a big year for marijuana, gear up for 2019. Before the next legislative session has even started, lawmakers in at least four states have already pre-filed a wide range of cannabis reform bills.
In Missouri, where voters approved a medical marijuana initiative during last month's midterm election, a state lawmaker has already drafted a piece of legislation that would legalize cannabis for adult-use—though it would not establish a retail sales system. Instead, adults 21 and older would be allowed to possess up to two ounces of marijuana and grow up to six plants.
At least one marijuana decriminalization bill will be on the table in Virginia next year. The legislation would reduce the penalty for simple possession from a misdemeanor offense punishable by a maximum of a $500 fine and up to 30 days in jail to a civil penalty punishable by a $50 fine for first-time offenders, $100 for second-time offenders and $250 for subsequent offenses.
—
Marijuana Moment is currently tracking more than 900 cannabis bills in state legislatures and Congress. Patreon supporters pledging at least $25/month get access to our interactive maps, charts and hearing calendar so they don't miss any developments.


Learn more about our marijuana bill tracker and become a supporter on Patreon to get access.
—
Down in Texas, lawmakers in the state House and Senate have already pre-filed no fewer than 12 marijuana-related bills. The legislative proposals range from constitutional amendments to fully legalize and regulate cannabis to simple decriminalization policies to lessen penalties for low-level possession.
Finally, in Nevada, where cannabis is legal for adults, lawmakers have introduced a flurry of what are called "bill draft requests" that relate to marijuana. Proposals to revise cannabis tax policies, create a state bank that could potentially service the legal industry and regulate hemp cultivation—among several others—could be taken up by the state legislature next year.
While the pre-filing process has already started in most states, there's still time and it's possible that more cannabis legislation will be introduced for consideration in coming days and weeks prior to the formal start of 2019 legislative sessions.
Missouri Lawmaker Files Marijuana Legalization Bill After Voters Approve Medical Cannabis