Utah Medical Marijuana Opponents Have More Money, But Supporters Have More Individual Backers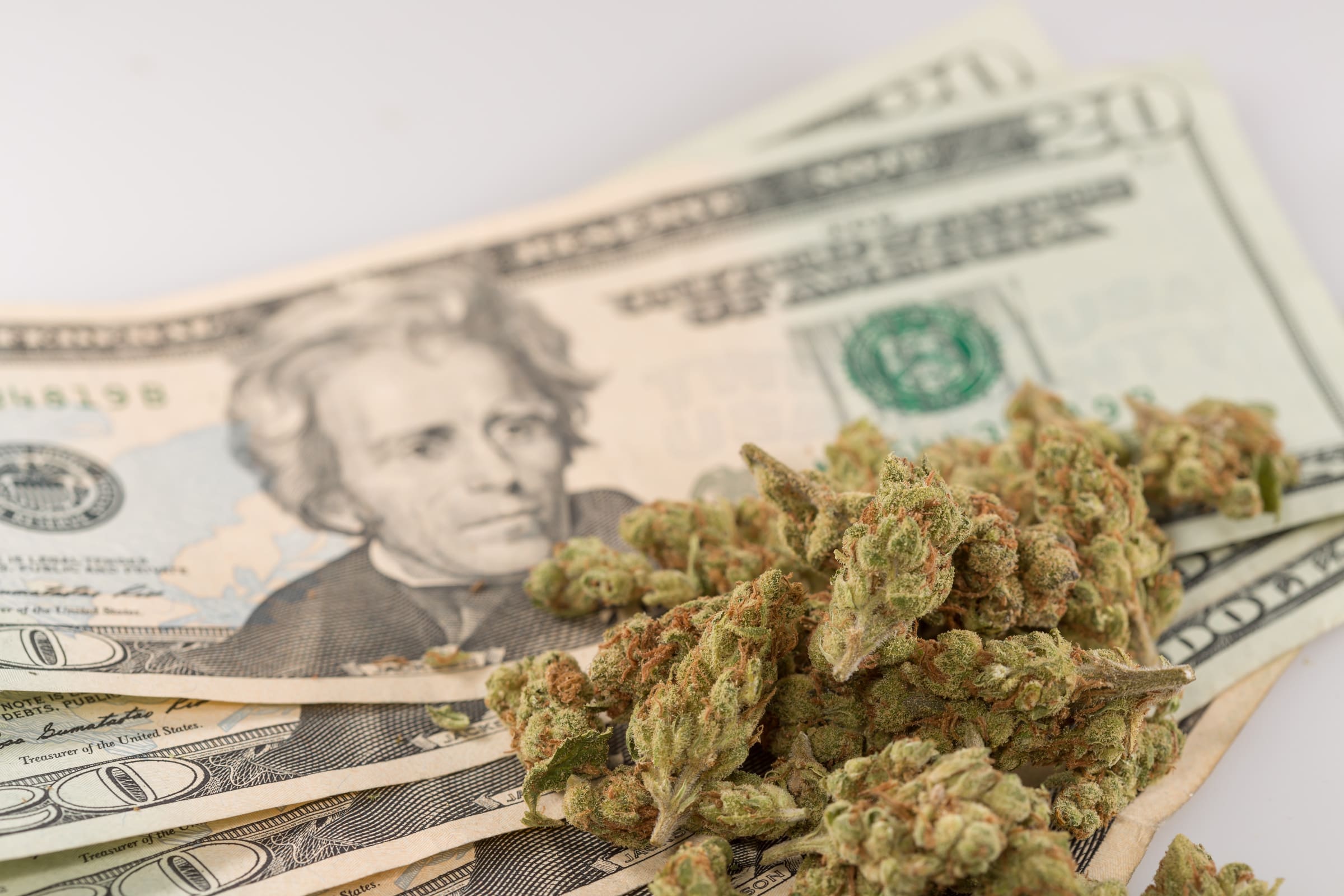 In Utah, the fight for voters' hearts and minds on the issue of medical marijuana has heated up, as opposition Political Issues Committees (PICs) are ramping up their fundraising to exceed those of groups that support a legalization measure on the state's ballot next month, according to new campaign finance reports.
Despite only fundraising for the last few months, the groups campaigning against the cannabis proposition have a substantial edge in terms of dollars raised, with a $263,347 advantage over supporters. But according to Marijuana Moment analysis, the proponents have many more individual contributors, which may signal stronger support.
Proposition 2 would provide for individuals with qualifying conditions to receive a medical marijuana card in accordance with a physician's recommendation. Smoking cannabis would remain prohibited. During any 14-day period, an individual would be allowed to buy either two ounces of unprocessed marijuana or an amount of marijuana product with no more than 10 grams of THC or CBD. The measure would also allow, starting in January 2021, individuals with medical cards who live further than 100 miles from a dispensary to grow six marijuana plants at home.
A Committee known as Utah Patients Coalition (a.k.a. Utah Patients First) has been organizing and spending money since 2017, and succeeded in gathering the required 145,000 signatures to get the proposition on the ballot.
In 2017, the Coalition raised $355,221 and spent $309,359. So far this year they've raised a total of $458,698, of which $155,527 has come in the last five months since the measure's ballot qualification.
The largest donor for the Utah Patients Coalition is the national organization Marijuana Policy Project, which has contributed $198,173 in cash and $12,468 worth of in-kind staff time. Dr. Bronner's Magic Soaps, which makes hemp-infused products, donated $50,000 in January, and the non-profit patient group Our Story has contributed $49,000. Individual liberty organizations Libertas Institute in Salt Lake City and the DKT Liberty Project in Washington, D.C. have each contributed $35,000 this year.
Only six individuals made donations of $1,000 or more, and only two of those gave more than $1,100. One is Patrick Byrne, the CEO of Overstock.com, who contributed $46,000. More than 300 other donors have contributed from $5 to $500. The average donation, including the big donors, is $1,465.
The two opposition PICs did not start operations until the proposal appeared on the ballot. Contributions to both PICs are driven by one man: Walter Plumb, a lawyer and businessman. Plumb is the President of the PIC called Drug Safe Utah, AKA Neighbors for Informed Decision-Making and AKA Coalition for a Safe and Healthy Utah. He has invested $115,000 in cash and $46,680 in-kind into the PIC.
A corporation for which he is the registered agent, Colony Partners LLC (listed in the contributions report as "Coloney Partners") has also contributed $100,000. The owner of a company that shares the same office with Plumb in Salt Lake City, Kem Gardner, has also contributed $100,000. Plumb's individual contributions and those of Colony and Gardner make up 48 percent of the PICs total 2018 contributions of $656,195.
The other notable donors to Drug Safe Utah include the faith-based Miller Family Philanthropy (backed by Utah Jazz owner Gail Miller), Keller Investments and real estate developer Roger Boyer with $100,000 each. The Utah Medical Association has donated just $500 in cash but $35,000 worth of in-kind staff time.
Only nine other donors make up the rest of the donations, plus $150 reported as "aggregated small donations." The average donation is $43,746.
The other anti-proposition PIC, Truth About Proposition 2, is funded almost exclusively by Plumb and cross-donations from the Drug Safe Utah PIC. The PIC reported contributions of $65,850.00. $50,000 of that came from the Coalition for a Safe and Healthy Utah, which is a DBA of Drug Safe Utah. Plumb contributed another $15,750 of his own cash. A single donation of $100 from an individual is the only other cash contribution.
Drug Safe Utah has also donated $47,108 in radio ads as an in-kind donation to Truth About Proposition 2. The two groups together have spent $506,372 through September 30.
Patient group TRUCE Utah (Together for Responsible Use and Cannabis Education), which has actively been campaigning to legalize medical marijuana, had not to this point registered as a PIC but has recently indicated their intention to do so.
In a March survey, 77 percent of Utah's voters said they support medical marijuana, but the state's governor, Gary Herbert (R) has pledged to "actively oppose" the initiative. Opposition from the influential Church of Jesus Christ of Latter-day Saints and other popular politicians such as U.S. Senate candidate Mitt Romney may also be a factor when voters go to the polls on November 6.
That said, the opposition can't necessarily count on more money and institutional opposition to translate to a victory against marijuana reform. In June, for example, Oklahoma voters overwhelmingly approved a medical cannabis ballot initiative despite the fact that supporters had far fewer monetary resources than did opponents, who also had elected officials, medical groups and law enforcement on their side against the measure.
Oklahoma Medical Marijuana Campaign Reports Show Grassroots Can Trump Big Money