North Dakota's Marijuana Legalization Supporters Outraised By Opponents, Filings Show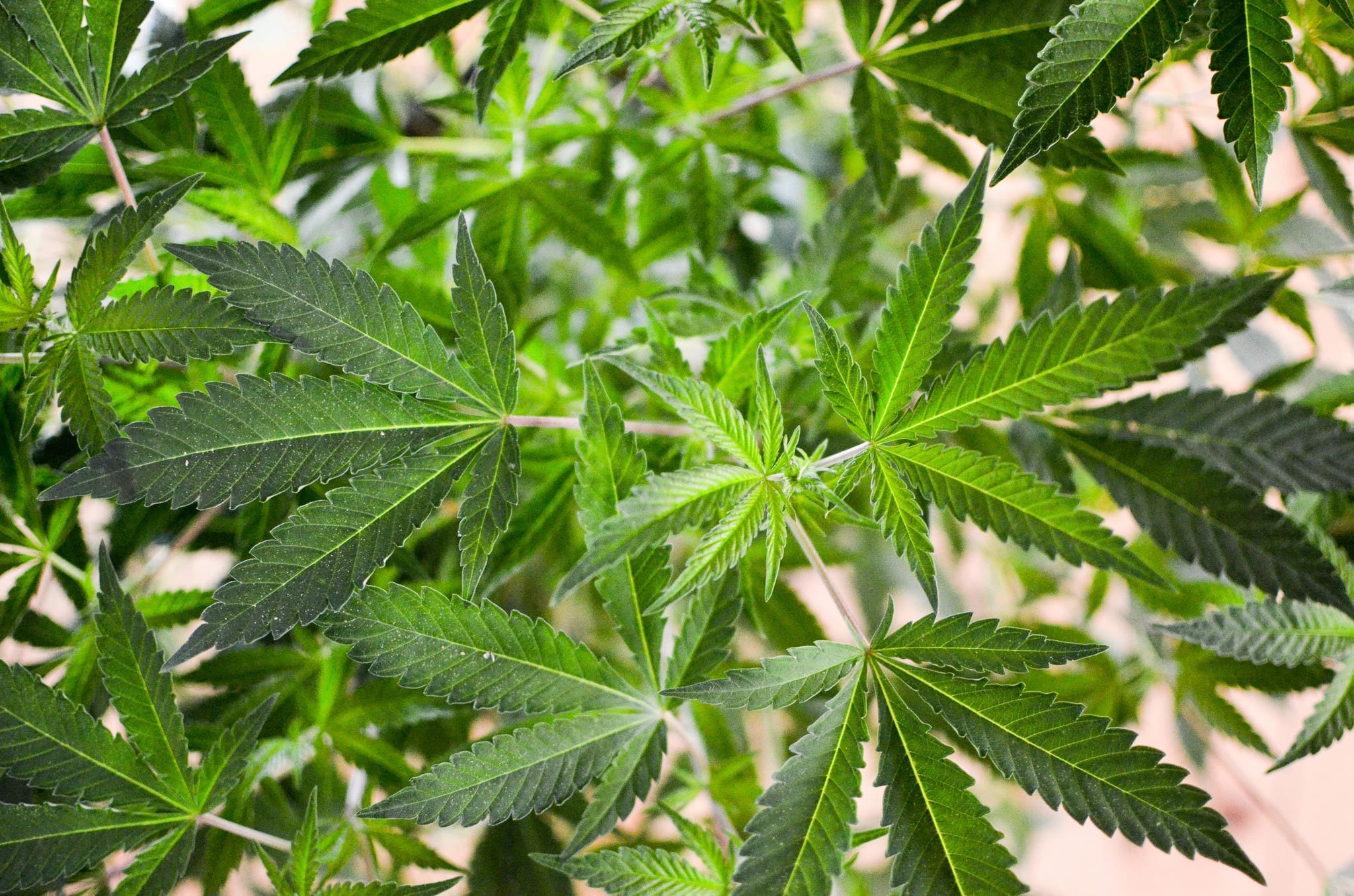 Despite growing interest in North Dakota's marijuana legalization ballot measure among the state's voters, it is groups and individuals from outside the state who are driving much of the funding on either side of the debate heading up to Election Day. And newly filed campaign finance reports show that opponents have far more resources on hand than do supporters of ending cannabis prohibition.
Measure 3, Marijuana Legalization and Automatic Expungement Initiative, would legally allow the recreational use of marijuana for people 21 years of age or older, including but not limited to "growing, manufacturing, distributing, selling or testing of marijuana." It would also create an automatic process to expunge the criminal records of "individuals with convictions for a controlled substance that has been legalized." The proposal was certified for the ballot in August, with advocates having collected 1,100 more valid signatures than the 13,452 required to place it before voters.
Two campaign committees have formed to support the legalization initiative.
LegalizeND registered with the North Dakota Secretary of State's office on August 13, and Legalize North Dakota on September 5. The latter organization's recently filed campaign finance report indicates that it has $1,600 on hand, but does not indicate where the money came from.
LegalizeND's reports give a clearer picture. The group has received $9,457 in cash and $14,100 in in-kind donations. Over half of the cash ($5,652) came from donations of under $100.
The largest cash donation ($1,065) came from an individual in Minnesota. Two former North Dakota Libertarian candidates, Marty Riske and Eric Olson, donated $3,350 and $2,000 in-kind, respectively.
National legalization organization NORML has donated $2,538 worth of in-kind services and materials, and travel writer Rick Steves is reported as providing $5,803 as an in-kind donation, as part of his visit to North Dakota last week to drum up support for the initiative.
Meanwhile, on the anti-legalization side, 100 percent of reported contributions to Healthy and Productive North Dakota (HAPND) have come from a single source: national anti-marijuana lobbying group Smart Approaches to Marijuana (SAM), based in Alexandria, Virginia. Resources on the group's website also point to documents created by SAM. HAPND, which registered September 27, submitted reports showing a total of $156,234 from SAM, with $100,156 of that as in-kind services or resources.
SAM emphasized its efforts in the state in a fundraising email on October 9, which stated:
"Chief of Staff, Luke Niforatos, and our Marijuana Accountability Coalition coordinator, Justin Luke Riley, kicked off our formal campaign – Healthy and Productive North Dakota – and we launched a series of billboards and social media ads in key North Dakota markets… The marijuana industry is going all-in for the states in which it is working to legalize. They are salivating at the opportunity to expand their profit-driven scheme in a new state."
Business groups from within North Dakota formed a separate anti-measure committee, North Dakotans Against the Legalization of Recreational Marijuana (NDALRM). The group, which registered on September 4, is managed by Matt Gardner, the director of government affairs for the Greater North Dakota Chamber.
The Chamber itself is the biggest donor to NDALRM, thus far committing $30,000. The North Dakota Retail Association and Associated General Contractors of North Dakota have each put in $10,000. Sporting goods chain Scheels has donated $8,500, and its CEO Steve Scheel personally contributed $10,000. Oil man Fred Evans put in $10,000 as has the North Dakota Petroleum Council. The North Dakota Motor Carriers Association ponied up $5,000, and North Dakota Beer Wholesalers contributed $2,500. And State Attorney General Wayne Stenehjem (R) chipped in $1,000.
In total, NDALRM has raised $116,200 in cash, including $2,250 in donations under $100 each. In its October 5 report, the group reported spending only $38,490 thus far. LegalizeND meanwhile reported that it had spent all but $25 of its cash as of October 5, and hasn't reported any cash donations of over $500 since then. That means it's likely North Dakota voters will be seeing a lot more anti-Measure 3 advertisements and other materials than paid communications supporting legalization in the remaining weeks before they head to the polls.
Photo courtesy of Philip Steffan.