Michigan's Marijuana Ballot Initiative Campaigns Heat Up, Latest Finance Filings Show
Reports from Friday's filing deadline for Michigan campaign committees show that, of the five committees formed to support or oppose the state's marijuana legalization ballot measure, three of the groups are still actively receiving and spending money.
The Coalition to Regulate Marijuana Like Alcohol, a pro-reform group, reported a total of $529,277 in contributions in the last three months. More than $460,000 of that (87 percent) came from three sources.
New Approach PAC, a national group that has supported cannabis ballot measures in other states in past election cycles, contributed $351,000 from August through mid-October. That's in addition to a late contribution report filed on Friday 6 to the tune of $67,500. The PAC had also contributed $165,000 from May through July, 2018.
The national pro-legalization organization Marijuana Policy Project provided $110,000 this quarter, building on previous donations this year of $444,205.
The only donation of over $5,000 from an individual came from Rick Steves, a travel writer and cannabis reform advocate, who contributed $50,000. Steves has been attacked by prohibition groups for his efforts in Michigan and North Dakota. The remaining smaller donations came from 126 individuals.
Prohibitionist group Healthy and Productive Michigan (HAPM) reported contributions of $1,086,370. More than $650,000 of that came from the national anti-legalization organization Smart Approaches to Marijuana (SAM). SAM also provided $128,338 worth of in-kind services in the last quarter, having already provided $500,000 in in-kind services previously in 2018.
Energy corporations and their executives were also heavy contributors to HAPM, with Michigan Energy First donating $250,000 to the cause. The chairman of DTE Energy, Gerard Anderson, donated $50,000—and Jerry Norcia, the company's president and COO, donated $15,000. The president of DTE Electric, Trevor Lauer, donated $2,500, as did Mark Stiers, president of DTE Gas.
Other executives who made sizable contributions to HAMP include Meijer Grocery Vice Chairman Mark Murray, who donated $50,000. And J.C. Huizenga of Huizenga Group put in $51,000.
Beyond the $1.1 million disclosed in the October 26 report, the group provided individual late contributions of $125,000. $50,000 of that came from Business Leaders for Michigan, with another $50,000 from ITC Holdings. Fannie Lou Hamer Political Action Committee donated $15,000, and billionaire William Parfet donated $10,000.
The group originally recorded a late contribution report that they had received $600,000 from AdVictory LLC. But the Associated Press's David Eggert tweeted on Friday morning that the company had informed him this was a filing error, and that they had in fact been the recipient of funds to create ads for HAMP. The PAC reported $40,000 in payments to AdVictory in their July filings to the Secretary of State, but no payments in the October filing. In a revised contribution report, AdVictory was removed from contributors.
Three other committees showed little or no activity. Abrogate Prohibition Michigan said it had received $23 and spent $22. The Committee to Keep Pot Out of Neighborhoods and Schools filed a report indicating they had neither received or spent any funds in the past quarter.
MI Legalize 2018, another pro-legalization PAC, reported that it had raised $22,319 in the most recent funding quarter. Unlike the other PACS, its donations came mainly from small donors. Mark Sellers, the Owner of Barfly ventures, which operates a set of restaurant and bars, contributed $10,000. Another individual contributed $5,000. The remaining contributions came from 106 additional individuals, who donated an average of $69.05 each.
As for how much the committees have left of the funds they've raised, two have substantial sums to spend. In its Friday report, Healthy and Productive Michigan declared that it had $697,268 left in the bank. With the late contributions reported, it potentially has $827,268 on hand to spend in the last week and a half before Michigan voters go to the polls. Meanwhile, The Coalition to Regulate Marijuana Like Alcohol reported $151,264 in the bank, so with late contributions, has $218,764.
MILegalize2018 disclosed a $9,462 balance, while the Committee to Keep Pot Out of Neighborhoods and Schools reported $3,075 on hand. Abrogate Prohibition Michigan has spent everything it brought in, leaving them with $2.98.
In separate contributions that haven't yet been officially reported, the Drug Policy Alliance also recently pledged $25,000 to the Michigan legalization measure, in addition to contributions to North Dakota's legalization campaign and a half dozen candidates who back marijuana policy reform.
Mississippi Lawmakers Float Special Session To Restore Medical Marijuana Following Supreme Court Ruling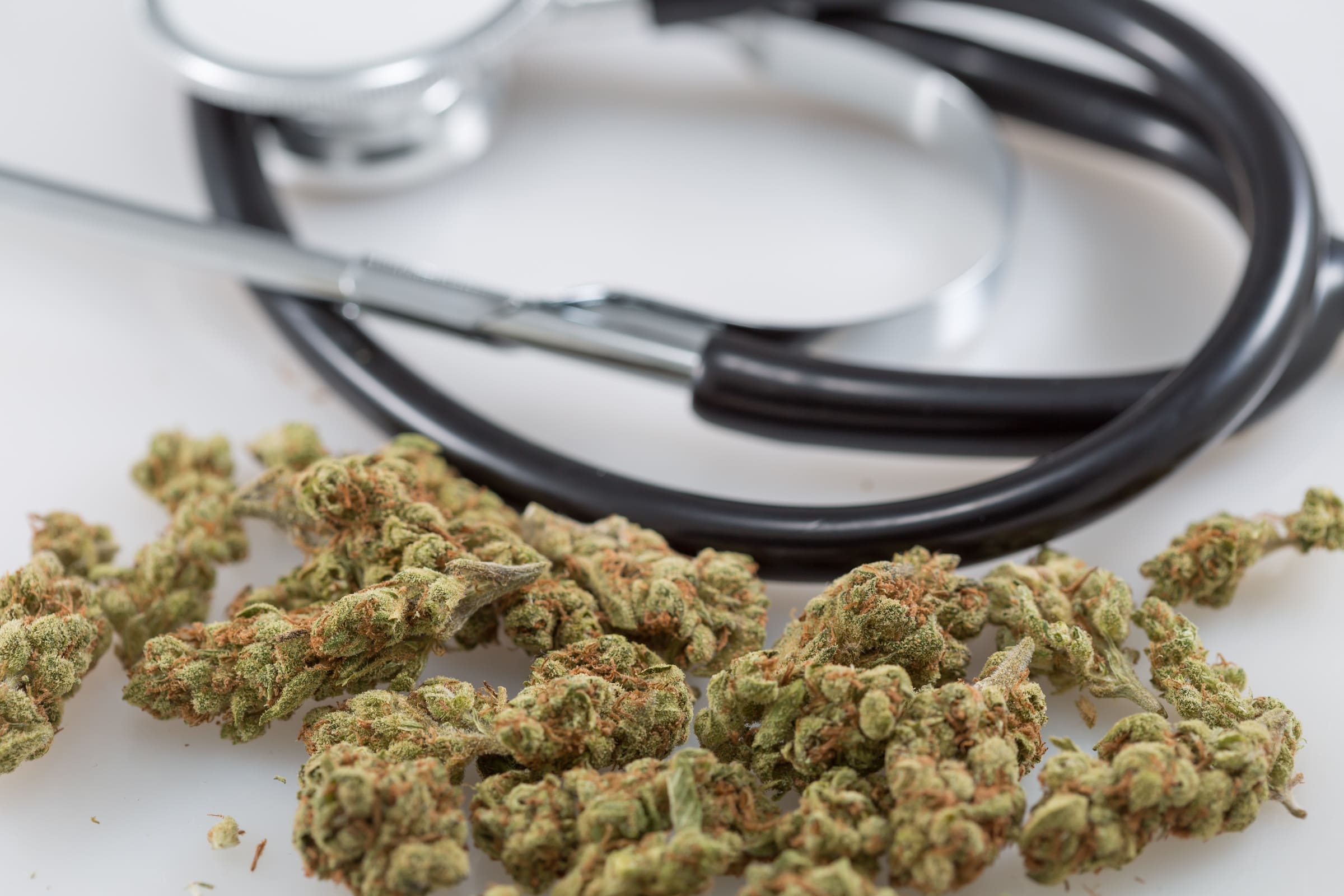 Without a special session, the earliest that the Legislature could enact a medical marijuana program would be in January when the 2022 session begins.
By Bobby Harrison and Geoff Pender, Mississippi Today
A special legislative session is being discussed by political leaders in the wake of last week's explosive ruling by the Mississippi Supreme Court striking down both the state's new medical marijuana program and the entire initiative process where citizens can gather signatures to place issues on the ballot for voters to decide.
Sources close to the issue said that lawmakers have broached the issue of a special session with Gov. Tate Reeves's (R) office.
Without a special session, the earliest that the Legislature could enact a medical marijuana program would be in January when the 2022 session begins. And it would take even longer to re-instate the initiative process since it would require a two-thirds vote of both chambers of the Legislature and then approval by voters presumably during the November 2022 general election.
During a special session, legislators could have an opportunity to create a medical marijuana program and perhaps to fix the language in the state's initiative process that resulted in last week's Supreme Court ruling.
House Speaker Philip Gunn (R) says he supports Reeves calling a special session to allow legislators to reinstate the state's initiative process.
"We 100% believe in the right of the people to use the initiative and referendum process to express their views on public policy," Gunn said in a statement. "If the legislature does not act on an issue that the people of Mississippi want, then the people need a mechanism to change the law. I support the governor calling us into a special session to protect this important right of the people."
Efforts to garner comments from Reeves and Lt. Gov Delbert Hosemann (R), who presides over the Senate, have been unsuccessful thus far. On the day of the Supreme Court ruling, Bailey Martin, a spokesperson for Reeves, told the Daily Journal in Tupelo, "Like most Mississippians, Gov. Reeves is interested and intrigued by the Supreme Court's decision on the recent ballot initiative. He and his team are currently digesting the Court's 58-page opinion and will make further comment once that analysis is complete."
Senate President Pro Tem Dean Kirby, (R), said he has not heard discussions about a special session, but said, "I would not be opposed to a special session" to take up the issue of medical marijuana. He pointed out the Senate passed a bill earlier this year in the 2021 session that would have put in place a medical marijuana program if the Supreme Court struck down the medical marijuana initiative. The House did not take up the Senate proposal, opting to wait for the Supreme Court ruling.
Kirby said he had not studied the issue of whether there should be an effort in special session to take up fixing the entire initiative process.
Rep. Robert Johnson, (D), the House minority leader, who was critical of last week's Supreme Court ruling, said he would support a special session to take up both issues.
Secretary of State Michael Watson (R), who oversees state elections and the initiative process, said via social media he also supports the governor calling a special session.
"I strongly encourage Gov. Reeves to call a special session to address this issue," Watson said, adding that the issue of medical marijuana also should be taken up during a special session. Watson also said the Legislature should take steps to ensure initiatives approved earlier by voters are not rendered void by the Supreme Court decision released Friday afternoon.
We've received numerous questions regarding the recent Supreme Court decision and the next steps for Mississippi's citizen-driven initiative process. Here are my thoughts: pic.twitter.com/1U47omY17g

— Michael Watson (@MichaelWatsonMS) May 17, 2021
In a 6-3 ruling last week, the Mississippi Supreme Court struck down the medical marijuana initiative that was approved overwhelmingly by voters in November and in the process voided the state's initiative that has been in effect since 1992.
In the process of voiding the process, six initiatives that were at varying stages of trying to garner the required number of signatures were killed. Those efforts were:
Expanding Medicaid.
Enacting early voting.
Enacting term limits.
Legalizing recreational marijuana.
Giving voters the opportunity to restore the old flag that contained the Confederate battle emblem in its design.
Replacing the 1890 flag that contained the Confederate battle emblem. That already has been done by the Legislature.
The Supreme Court ruling came in response to a lawsuit filed by the city of Madison and its mayor, Mary Hawkins Butler. The lawsuit alleged the initiative process should be voided because the Constitution requires the signatures to be gathered equally from five congressional districts as they were configured in 1990. In 2000, the state lost a U.S. House seat based on U.S. Census data, rendering it impossible to gather the signatures as mandated in the Constitution, the lawsuit argued.
The state's highest court agreed.
Also at issue is two initiatives that passed in 2011 where the signatures were gathered from the original five congressional districts and whether they will be efforts to challenge those proposals. Those initiatives enacted a requirement to have a government-issued photo ID to vote and a prohibition on the government taking private land for the use of another private entity. After voters approved placing the voter identification issue in the Constitution, it also was approved as general law by the Legislature. So, if the voter ID initiative is struck down, it is not clear how it would impact the general law.
When asked if the Southern Poverty Law Center might challenge the voter ID initiative based on the Supreme Court ruling, Brandon Jones, policy director with the group, said "Like a lot of other folks, we are in the very early states of considering options for voters and the issues impacted by last week's ruling. We haven't made any decision yet."
SPLC also would have been heavily involved in the effort to pass a Medicaid expansion initiative had it not be halted by the Supreme Court ruling.
This story was first published by Mississippi Today.
Voters In Conservative Louisiana Districts Support Legalizing Marijuana, Poll Shows With House Vote Scheduled
Minnesota Lawmakers Approve Smokable Medical Marijuana As Broader Legalization Stalls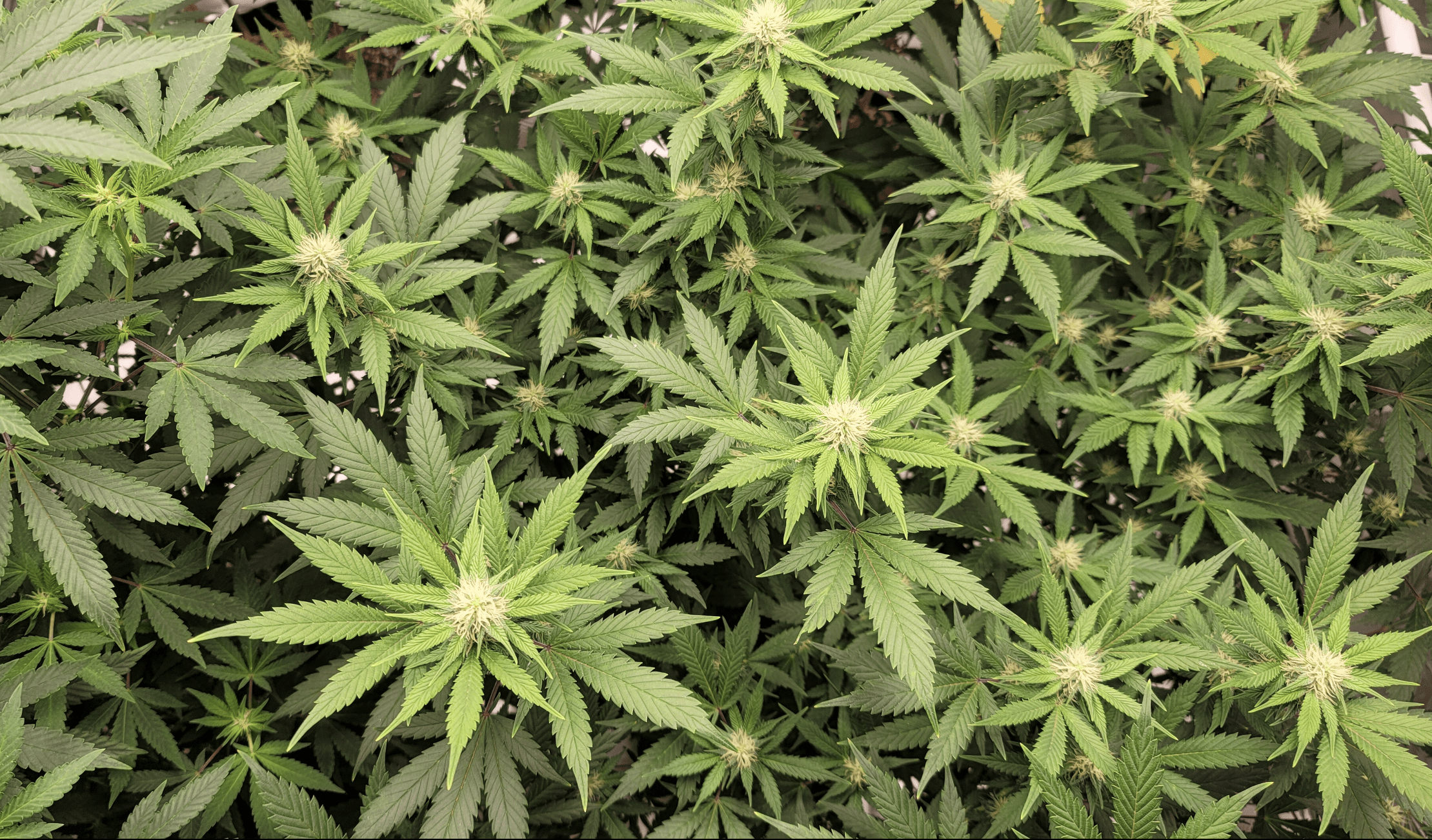 A bill to legalize marijuana in Minnesota that recently passed the House isn't advancing in the Republican controlled Senate this session—but advocates scored a different kind of victory on Monday when it comes to expanding the state's medical cannabis program.
That includes legalizing smokable forms of marijuana for registered patients.
Over the weekend, a bicameral conference committee approved the reform, in addition to several other marijuana-related changes, as part of an omnibus health bill. The House adopted that report on Monday in a 77-57 vote, and the Senate followed suit in a 66-1 vote, sending it to the governor's desk.
This is just the kind of compromise that House Majority Leader Ryan Winkler (D), sponsor of the broader legalization measure that moved through 12 committees before being cleared by the chamber, predicted would come about in the face of GOP resistance to the idea of ending prohibition altogether.
The most significant change to Minnesota's medical cannabis program would allow adults 21 and older to access smokable marijuana products. If the final legislation is signed by the governor, that policy would have to take effect by March 1, 2022, or earlier if rules are developed and the state's cannabis commissioner authorizes it.
There are few remaining states that have medical cannabis programs in place but where smokable products are still prohibited. The Louisiana House approved a bill to allow access to flower products, and it's heading to the Senate floor. In Alabama, the governor has a medical marijuana legalization bill on her desk that would include a ban on smokable cannabis.
Back in Minnesota, dispensaries could also provide a curbside pickup option for patients under the proposed omnibus legislation. The report further removes restrictions for designated caregivers and allows them to tend to six registered patients at once, rather than just one.
"Over the course of 12 public hearings this year and a statewide tour visiting 15 communities, Minnesotans were loud and clear that our state's medical cannabis program was too expensive, and that allowing flower could significantly improve access," Winkler said in a press release.
"As a result of Minnesotans who made their voices heard over the course of years—whether you are a veteran suffering from PTSD, a person with a serious health condition, or a parent with a sick child—more people will gain the ability to live healthy, fulfilled lives," he said. "Without Minnesotans' activism and personal stories, and without a historic vote in the Minnesota House to legalize cannabis for adult use, this accomplishment would not have been possible."
There was one change attached to the health bill that could be of concern to advocates. It would make it so regulators could remove health conditions that qualify patients for medical marijuana if they receive a petition from a member of the public or a task force. Currently, the commissioner is only able to approve new conditions or modify existing ones.
—
Marijuana Moment is already tracking more than 1,100 cannabis, psychedelics and drug policy bills in state legislatures and Congress this year. Patreon supporters pledging at least $25/month get access to our interactive maps, charts and hearing calendar so they don't miss any developments.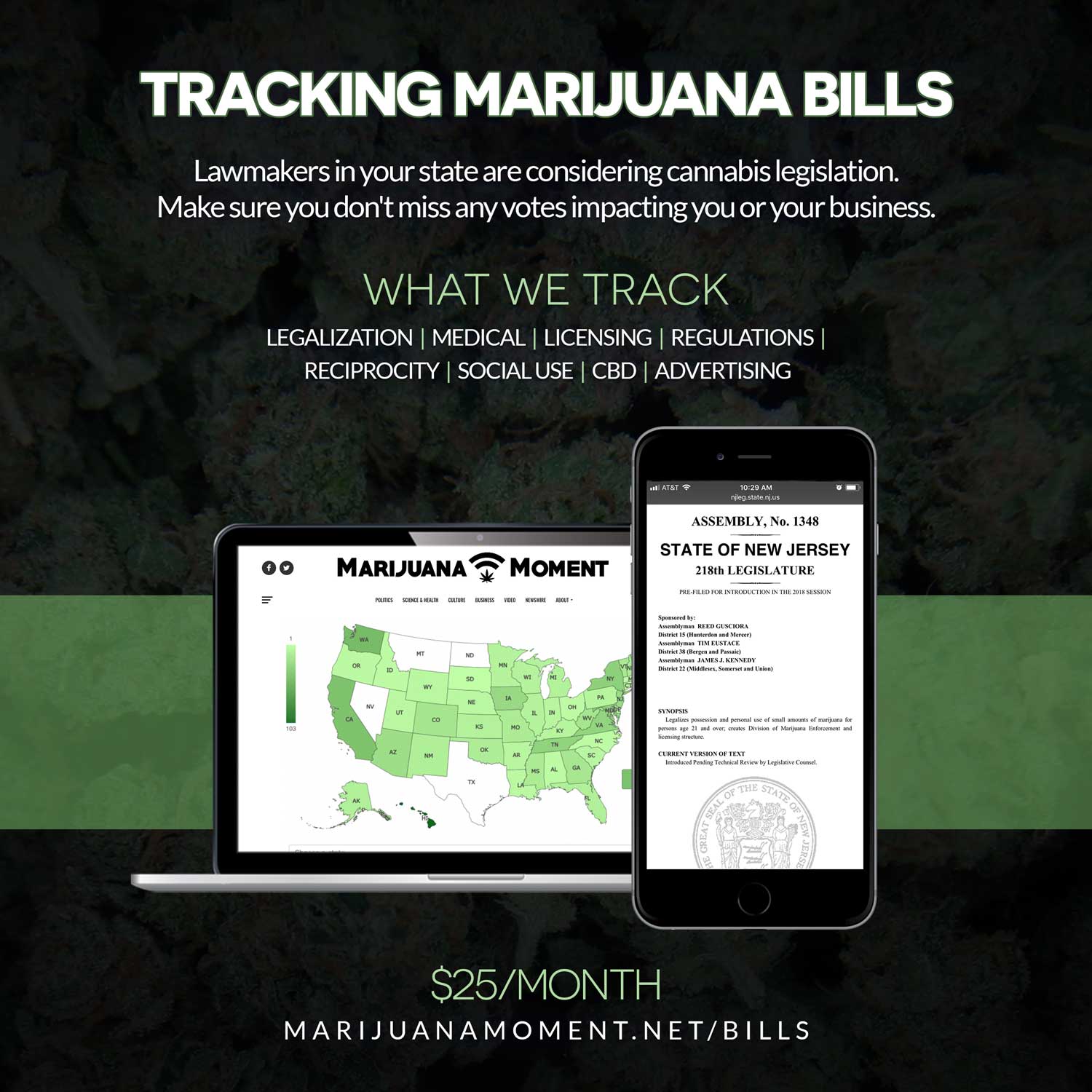 Learn more about our marijuana bill tracker and become a supporter on Patreon to get access.
—
Still, activists are excited about the overall expansion of the program under the legislation.
"Quite contrary to the claim of some GOP members that reforms to the state's restrictive medical cannabis program are the 'backdoor' to full legalization, the adult-use bill helped open the front door this session for the sorely needed reforms patient advocates have been working toward for years," Leili Fatehi, campaign manager for Minnesotans for Responsible Marijuana Regulation, told Marijuana Moment.
These are generally positive developments for advocates and patients, but there's still disappointment over the fact that Winkler's full legalization bill has stalled in the Senate.
Gov. Tim Walz (D), who hasn't been especially vocal about the issue in recent weeks as the legislation has advanced, weighed in on the House passage of the legislation on Friday.
"I've thought for a long time about that," he said, adding that "we know that adults can make their own decisions on things, we know that criminalization and prohibition has not worked."
"I've always thought that it makes sense to control how you're doing this and to make sure that adults know what they're getting into, and use it wisely," he said. "I also think there's a lot of inequity about how folks have spent time in jail or been arrested around this, especially in communities of color."
"I know a lot of states—other states, conservative states like South Dakota—others have done this. I think there's a way to do it," he added. "I say that as a father of a 14-year-old. I certainly don't encourage it. I certainly wouldn't encourage my son to over-abuse alcohol. I wouldn't encourage him to do some of those things, but when adults are of a certain age I trust them to make a good decision."
Senate Majority Leader Paul Gazelka (R), meanwhile, reiterated his opposition to legalization in an interview with WCCO-TV over the weekend, though he said medical cannabis expansion and lowering criminal penalties for marijuana are areas of interest.
"What I do think we should continue to explore is lowering the criminal offenses—and are there medical reasons that we're missing?" he said. Those are two things that I hear a lot of, but just making recreational marijuana illegal, I don't think that's wise."
Rep. Rena Moran (D), chair of the Ways and Means Committee, commented in a separate interview with the station that cannabis criminalization has had a disproportionate impact on communities of color and has funneled "way too many people into the criminal justice system."
While it seems the legislature is heading into a special session to pass the state budget after not being able to get it done by Monday's end of the regular session, it seems unlikely that the Senate would be willing to take up the legalization bill during that time.
The majority leader's legislation as introduced was identical to a proposal he filed last year, with some minor technical changes. Winkler, who led a statewide listening to gather public input ahead of the measure's introduction, called it the "best legalization bill in the country" at the time. It did not advance in that session, however.
Under the measure, social equity would be prioritized, in part by ensuring diverse licensing and preventing the market from being monopolized by corporate players. Prior marijuana records would also be automatically expunged.
On-site consumption and cannabis delivery services would be permitted under the bill. And unlike in many legal states, local municipalities would be banned from prohibiting marijuana businesses from operating in their areas.
Retail cannabis sales would be taxed at 10 percent. Part of that revenue would fund a grant program designed to promote economic development and community stability.
The bill calls for the establishment of a seven-person Cannabis Management Board, which would be responsible for regulating the market and issuing cannabis business licenses. It was amended in committee month to add members to that board who have a social justice background.
People living in low-income neighborhoods and military veterans who lost honorable status due to a cannabis-related offense would be considered social equity applicants eligible for priority licensing.
Cannabis retails sales would launch on December 31, 2022.
Walz in January he called on lawmakers to pursue the reform as a means to boost the economy and promote racial justice. He did not include a request to legalize through his budget proposal, however.
The governor did say in 2019 that he was directing state agencies to prepare to implement reform in anticipation of legalization passing.
Winkler, meanwhile, said in December that if Senate Republicans don't go along with the policy change legislatively, he said he hopes they will at least let voters decide on cannabis as a 2022 ballot measure.
Heading into the 2020 election, Democrats believed they had a shot of taking control of the Senate, but that didn't happen. The result appears to be partly due to the fact that candidates from marijuana-focused parties in the state earned a sizable share of votes that may have otherwise gone to Democrats, perhaps inadvertently hurting the chances of reform passing.
In December, the Minnesota House Select Committee On Racial Justice adopted a report that broadly details race-based disparities in criminal enforcement and recommends a series of policy changes, including marijuana decriminalization and expungements.
Photo courtesy of Mike Latimer.
Alabama Governor Signs Medical Marijuana Legalization Bill
The governor of Alabama on Monday signed a bill to legalize medical marijuana in the state that was sent to her desk earlier this month.
Following the measure's passage, Gov. Kay Ivey (R) signaled that she intended to sign after "thoroughly reviewing it." But while there was a general expectation that she would recommend amendments, she signed it as is.
While the measure was approved with a two-to-one margin in both the House and Senate, some Republican lawmakers vigorously opposed its passage, staging a lengthy filibuster that delayed the final votes.
"Signing SB 46 is an important first step," Ivey said in a press release. "This is certainly a sensitive and emotional issue and something that is continually being studied. On the state level, we have had a study group that has looked closely at this issue, and I am interested in the potential good medical cannabis can have for those with chronic illnesses or what it can do to improve the quality of life of those in their final days."
I've signed SB 46 pertaining to medical marijuana. I would like to thank Sen. Tim Melson & Rep. Mike Ball for their hard work over the last few years & their commitment to continue to work on this to ensure we have a productive, safe & responsible operation in AL. #alpolitics pic.twitter.com/2IUBZVEKpI

— Governor Kay Ivey (@GovernorKayIvey) May 17, 2021
In addition to being able to sign or veto the bill, Ivey had had the opportunity to propose line-item amendments and send it back to lawmakers, who could then approve or reject them. But she apparently did not see the need to pursue that option.
"As research evolves, [Sen. Tim Melson (R)] and I discussed how critical it is to continue finding ways to work on this to ensure we have a productive, safe and responsible operation in Alabama," the governor said.
While Ivey hasn't been especially vocal about the issue, she was asked about a prior medical cannabis legalization bill in 2019 and said, "I'm still trying to get the details, but if it's tightly controlled and limited to just those illnesses as verified by medical professionals, it'd be worth considering."
A restrictive medical marijuana bill is essentially what lawmakers sent to the governor.
Under the legislation as approved, patients would have to be diagnosed with one of about 20 conditions, including anxiety, depression, sleep disorders, post-traumatic stress disorder and intractable pain. Regulators would not be able to independently add additional conditions, leaving that decision up to lawmakers in future sessions.
The bill also prohibits raw cannabis, smoking, vaping and candy or baked good products. Patients would instead be allowed to purchase capsules, lozenges, oils, suppositories and topical patches.
For physicians to be able to recommend cannabis to patients, they would have to complete a four-hour continuing education course and pass an exam. The course would cost upwards of $500 and doctors would also be required to take refresher classes every two years.
Lt. Gov. Will Ainsworth (R) expressed support for the reform—and he called on lawmakers to send the bill to the governor ahead of their final votes.
I support legalizing medical marijuana to help those with cancer and other serious medical issues ease their pain. The majority of the medical community agrees. The Alabama House should pass this important bill before the session ends. https://t.co/LRjOK6ji3d

— Will Ainsworth (@willainsworthAL) May 1, 2021
"I support legalizing medical marijuana to help those with cancer and other serious medical issues ease their pain," he posted on Twitter. "The majority of the medical community agrees. The Alabama House should pass this important bill before the session ends."
Ivey signed a bill in 2019 that established a medical cannabis study commission. That piece of legislation was originally a medical marijuana legalization bill that cleared the Senate but then was gutted in the House.
Late last month, the governor signed another bill that expands expungement eligibility for certain convictions, including misdemeanor marijuana possession.
Mississippi Supreme Court Overturns Medical Marijuana Legalization Ballot That Voters Approved
Photo courtesy of Evan Johnson.