Utah Medical Marijuana Campaign Funding Mainly Slows Down Following Compromise Deal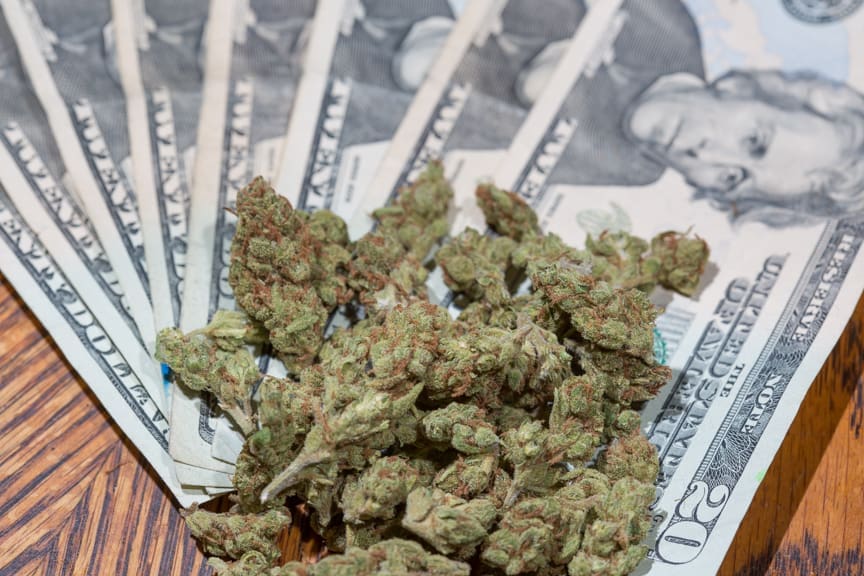 Newly filed campaign finance reports show that Utah political issues committees (PICs) supporting and opposing the state's medical marijuana ballot measure have for the most part been winding down fundraising and spending after a legislative compromise deal was made between various stakeholders in early October.
One anti-cannabis committee, however, has continued spending big against the initiative despite the agreement.
Earlier this month, the pro-medical-marijuana Utah Patients Coalition announced that it had come to an agreement with the Utah Medical Association, Mormon church leaders and elected officials to craft and pass a medical marijuana law via the normal legislative process regardless of the result for Proposition 2, which remains on the ballot. Whether the measure passes or fails on Election Day, state lawmakers will hold a special session to work out details for how to make Utah the next medical cannabis state.
At the time of the compromise deal announcement on October 4, the Utah Patients Coalition said it would "de-escalat[e]" media buys in favor of Proposition 2. National advocacy group Marijuana Policy Project (MPP) similarly said it would "walk away" from further activity in the state.
The latest financial reports filed in accordance with an October 30 deadline confirm that MPP's last in-kind support reported was on September 28, a week before the compromise was publicly announced. The reports also show that since October 4, the Utah Patients Coalition has not made any media buys, although it did purchase $5,664 worth of yard signs. In total, it spent $34,090 through most of October, $18,204.26 of that since the deal announcement. The group raised $13,904 this month, but only $1,404 of that came in after compromise was reached.
The Church of Jesus Christ of Latter-day Saints also stated that it would dial down opposition to the proposition in light of the deal. The main PIC that opposes the cannabis ballot measure, Truth About Proposition 2, reported just $190 in cash contributions from September 27 to October 25. They spent only $1,010 this month. The group also recorded $28,036 worth of in-kind services from Walter Plumb, who previously made major cash and in-kind donations to the committee and to another anti-Prop 2 PIC, Drug Safe Utah AKA Coalition for a Safe and Healthy Utah.
The exception to the slowdown is Drug Safe Utah, which reported two sizable contributions in the last half of October. The Utah Medical Association, which had provided $35,000 in staff time to the PIC throughout the year, provided $21,129 in cash on October 16. And NuSkin millionaire Steve Lund's wife Kalleen Lund contributed $50,000 on October 19. Plumb is recorded as contributing $10,000 in in-kind hours.
The PIC made giant media buys on October 3, the day before the deal was announced, purchasing $241,209 in ads. It spent another $13,217 for ads on October 16, and $6,300 on October 22. It also paid $22,000 for a survey on October 22. In total, Drug Safe Utah spent $425,169 in the last month, $161,906 of that since the compromise was reached.
Another PIC supporting medical marijuana, Patients and Families For Prop 2, hasn't filed any financial reports in 2018.
It remains to be seen how voters will decide on the ballot measure on Election Day in light of the legislative compromise deal, and messages they have received during the course of the campaign. Support for the initiative, which had polled as high as 64 percent at one point, has waned over the last several weeks. According to a survey released October 16 by the Salt Lake Tribune, 35 percent strongly support the proposition, 16 percent somewhat support, 15 percent oppose somewhat and 31 percent strongly oppose, with three percent undecided.
This story has been updated to include information from Drug Safe Utah's newly filed campaign finance reports.