Los Angeles Prosecutor Candidates Back Drug Decriminalization At Debate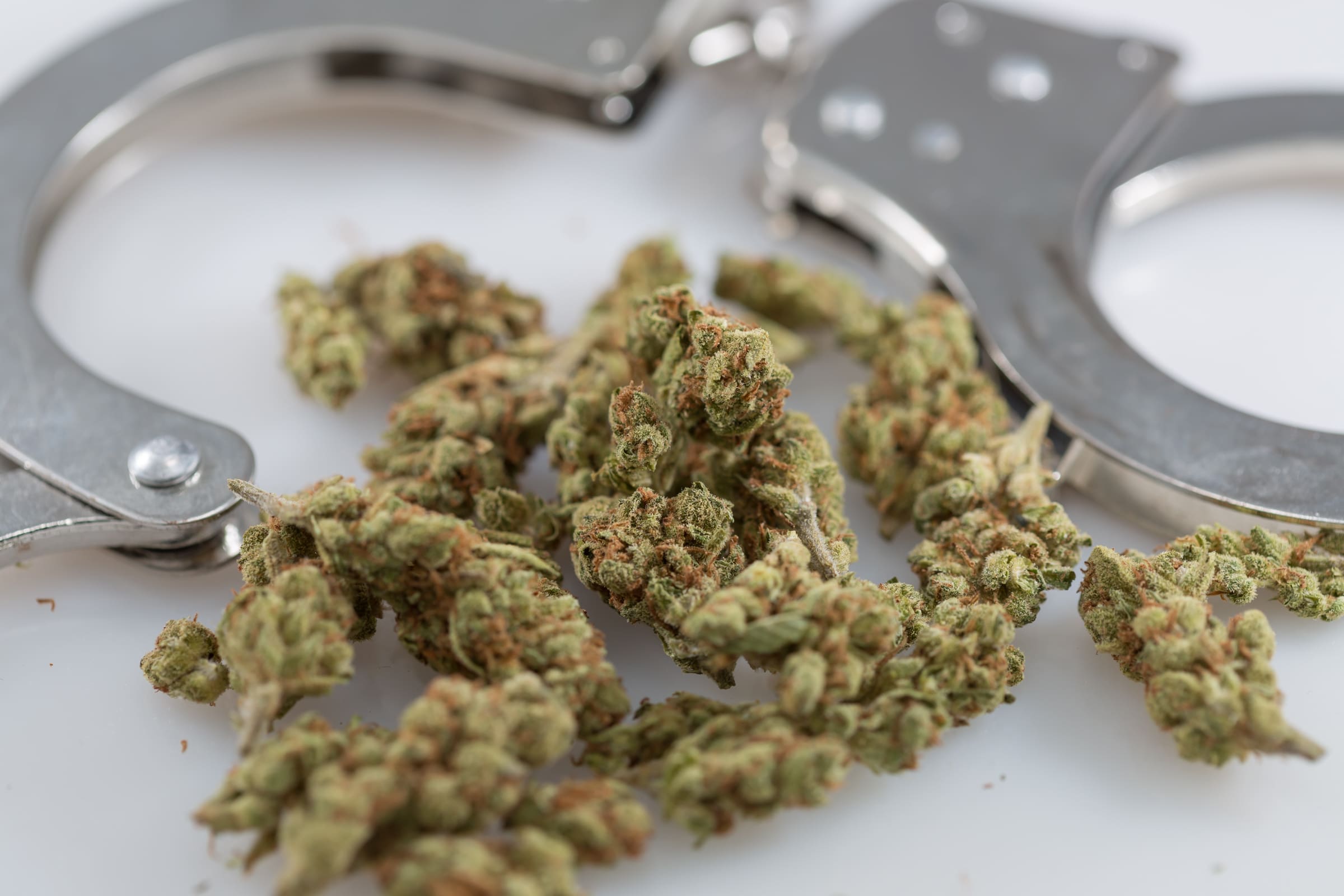 Two candidates running to become the district attorney of Los Angeles County are voicing support for decriminalizing possession of all drugs.
At the first DA debate last week, organized by the LA Coalition for DA Justice & Accountability, former San Francisco prosecutor George Gascon and former public defender Rachel Rossi were both asked to weigh in on whether they'd back decriminalization in Los Angeles as a means to curb mass incarceration.
Gascon, who was one of more than 20 U.S. prosecutors who participated in a tour of Portugal in May to learn about the country's decriminalization model, said that "as a nation, we have to get there" on the policy.
Watch the LA DA candidates discuss decriminalizing drugs, around 1:16:40 into the video below:
"Drug use should not be a criminalized issue," he said. He added that "we have a long way to go" but said the goal should be to pursue broad decriminalization as Portugal has. He also touted his role in helping to author a California statewide 2014 initiative that reduced penalties for low-level drug offenses.
On the drug war:@GeorgeGascon cites the Portuguese model as his north star@Rachel4DA focuses on specific elements of prosecutorial discretion, citing history of overcharging drug possession as possession w intent to distribute https://t.co/5t7EDNUfl1

— Leo Beletsky (@LeoBeletsky) December 12, 2019
Rossi also confirmed that she's in favor of decriminalization and said it's "very, very important that we continue to fight against the war on drugs."
The candidate emphasized the need to elect a district attorney who exercises prosecutorial discretion, noting that some have "circumvented" California's reduced penalties initiative, Proposition 47, by overcharging simple possession as an intent to distribute crime.
Los Angeles County should have "a district attorney that is with us, that wants to end the war on drugs," she said.
The incumbent prosecutor, Jackie Lacey, is not a strong champion of drug policy reform and voiced opposition to both Proposition 47 and the state's marijuana legalization measure—both issues that were heartily embraced in the county.
Calls for broad drug decriminalization have rapidly grown in the U.S., reaching the presidential debate stage and international legislative bodies alike.
South Bend, Indiana Mayor Pete Buttigieg and Rep. Tulsi Gabbard (D-HI), both presidential candidates, are in favor of the policy change. Another contender, former Housing and Urban Development Secretary Julián Castro recently said he's open to decriminalization. Andrew Yang supports removing criminal penalties for opioids.
Advocates are hopeful that Oregon could become the first state to approve a Portugal-style decriminalization measure, with organizers currently gathering signatures to gauge support as they work to build funding for a potential 2020 ballot campaign in favor of the initiative, which would also increase funding for drug treatment.
Denver and Oakland both approved measures this year to decriminalize certain psychedelic substances.
Meanwhile, in the UK, two House of Commons committees have issued recommendations in recent months, endorsing decriminalization as a means to address the drug overdose crisis and treat substance misuse as a public health, rather than criminal justice, matter.
Four of that nation's leading drug treatment providers also said that decriminalization should be explored in a letter sent to political party leaders earlier this month.
In Canada, a House of Commons committee similarly urged the government to decriminalize simple possession—another example of the increased attention being paid to the policy as a solution to the overdose crisis.
Andrew Yang Wants To Make Psychedelic Mushrooms 'More Freely Available'