EPA Approves Pesticides For Hemp In Time For 2020 Growing Season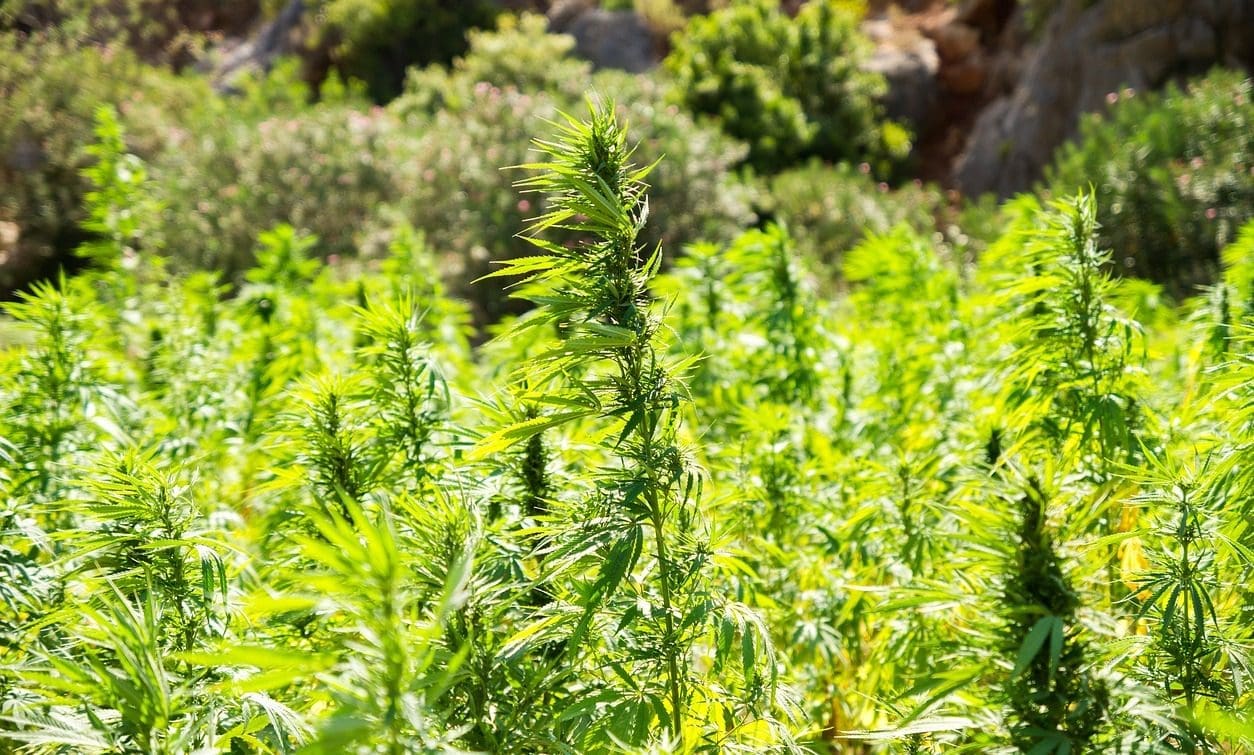 The Environmental Protection Agency (EPA) announced on Thursday that it is approving 10 pesticides for use on hemp plants.
While hemp and its derivatives were federally legalized under the 2018 Farm Bill, farmers have still faced certain obstacles as regulatory agencies develop rules for the crop. This latest action comes four months after EPA first announced it would be reviewing applications for pesticide use on the non-intoxicating form of cannabis.
Now farmers will be able to use the products, which are primarily biopesticides, in time for the 2020 planting season.
"With common-sense actions, we are protecting the health of our nation and ensuring that crops such as corn, sorghum, sugar cane and hemp can be protected against a broad spectrum of weeds and pests," EPA Administrator Andrew Wheeler said in a press release. "Under the Trump Administration, the EPA is committed to providing much needed certainty to farmers and ranchers across the country who rely on crop protection tools to ensure a global supply of products, while driving economic growth in agricultural communities across America."
Growers deserve certainty when it comes to products for their 2020 growing season. That's why EPA is proud to be approving 10 pesticide product registration requests for use on #hemp https://t.co/XCMm875Eio

— EPA Great Lakes (@EPAGreatLakes) December 19, 2019
Sonny Perdue, the head of the U.S. Department of Agriculture (USDA), also celebrated the development.
"EPA's actions today help support American farmers' efforts to grow hemp just in time for the first growing season," he said.
USDA had the steeper task of developing comprehensive regulations for hemp, and it released an interim final rule for the crop last month. Because lawmakers and stakeholders have expressed strong interest in weighing in on the proposals, the agency this week moved to extend the public comment period through January 29, 2020.
EPA said it was approving the pesticide applications in order to "give growers certainty for next spraying season in 2020 and to make timely purchasing decisions for next year."
Senate Majority Leader Mitch McConnell (R-KY), who championed the hemp legalization provision of the Farm Bill, said "we're continuing our progress to ensure hemp is treated just like every other legal commodity."
"By approving several biopesticides for use in hemp cultivation—especially as Kentucky's hemp farmers prepare for the 2020 growing season—Administrator Wheeler is helping deliver much-needed tools for our farmers," he said. "Hemp producers across the country are looking to Kentucky for our expertise and leadership with this exciting crop, and I'm committed to helping our farmers, processors and manufacturers take full advantage of hemp's potential."
EPA understands the need for certainty in #agriculture products. The recent approval of pesticide product registration requests for use on #hemp gives growers the certainty as the 2020 season approaches! For more information: https://t.co/EtP7FfGN6F

— U.S. EPA (@EPA) December 19, 2019
"Since the Farm Bill was signed into law last year, Kentucky hemp farmers have been asking for safe and effective crop protection agents that meet the demands of the booming hemp industry," Sen. Rand Paul (R-KY) said. "These approvals will allow for the use of 10 different pesticides for the 2020 growing season, which will be of great benefit for Kentucky hemp farmers."
"We know the value of hemp in Kentucky, and I will continue to fight for and support all efforts to keep this industry moving forward," he said.
Rep. James Comer (R-KY), a former state agriculture commissioner, said "I applaud the EPA for taking critical steps to move the hemp industry in the right direction."
"This action will benefit farmers in the next immediate growing season, and give them the tools necessary to make their crop and operation even better than before," Comer added. "I am pleased to see our regulatory agencies working in a commonsense way to help our hemp growers succeed."
Because hemp's "illicit cousin" marijuana remains federally prohibited, EPA has declined to consider pesticide applications for the plant.
Lawmakers Send Multiple Letters To USDA Urging Hemp Rule Changes
Photo courtesy of Pixabay.