Top Drug Treatment Providers Push UK Government To Consider Decriminalization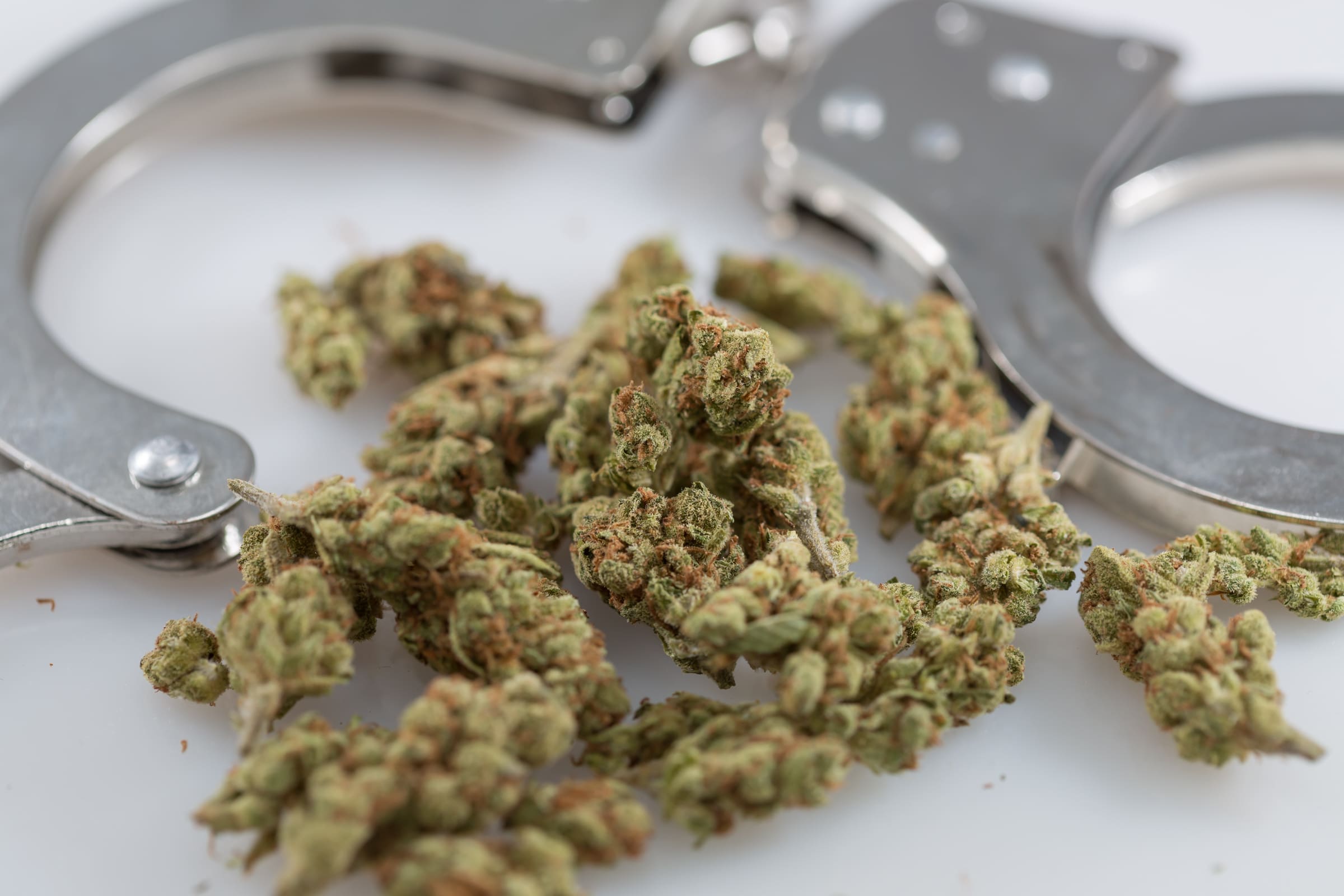 Four of the leading drug treatment providers in the UK are calling on the government to create an independent commission to develop solutions to the drug overdose crisis, with all options—including decriminalization—on the table for consideration.
In a letter sent to political party leaders on Monday, the organization Change Grow Live stressed that there's urgent need to combat the situation, noting record-high overdose deaths throughout the region. There are remedies, CEO Mark Moody said, but pursuing those fixes will mean abandoning or reforming antiquated anti-drug laws that place an emphasis on criminalization.
Drug-related deaths are at their highest level ever. The general election is coming up, and we're calling for all parties to commit to saving lives: https://t.co/DfKFUU1DKC

With the right policies, approach and support, we can prevent these tragedies. #GE2019 #HarmReduction pic.twitter.com/pjL5xaY5KT

— Change Grow Live (@changegrowlive) December 2, 2019
Other major treatment providers—Addaction, Turning Point and Humankind—also support the letter's requests. The Independent first reported on the development.
Our Policy Researcher Robin Pollard said, "With drug-related deaths at record levels, it's clear our current approach to problematic drug use isn't working. The next government must follow the evidence, treating people with compassion and dignity, not punishment."

— Addaction (@AddactionUK) December 2, 2019
The push comes ten days before UK voters decide on the composition of government in a general election. The treatment organizations said they hoped to get commitments from representatives of each party to break with ideology-driven drug policies and embrace an evidence-based approach.
"We have come a long way since the Misuse of Drugs Act 1971, yet the UK's drug laws remain incredibly outdated," Moody said. "We need policies that are fit for the future and are driven by evidence, not stigma. We need to have a sensible conversation about how thoughtful and tested regulation can address the prevalence of drug and alcohol misuse and drug-related deaths."
Our director for substance misuse and public health, Jay Stewart, calls for immediate action in the funding of substance misuse treatment: "the current lack of investment doesn't make any sense in terms of the cost to society and the NHS"https://t.co/DTP7YwtOQH

— Turning Point (@TurningPointUK) December 2, 2019
The organization said the government should form an independent commission tasked with reviewing "all options to reframe and reinvigorate the UK's drug laws, including decriminalization" and that lawmakers should "make a firm commitment to developing evidence-led drug laws, so that the recommendations of this independent commission will be heeded and not ignored."
"Proper engagement with experts and civil society organizations in the drug treatment sector will be essential if we are to get through this crisis," Moody said.
We're standing with @changegrowlive @AddactionUK @TurningPointUK to urge the future government to consider radical drug policy reform. #GE2019https://t.co/dXD5pmaTS6 pic.twitter.com/cihmLjitxM

— HumankindⓇ (@Humankind_UK) December 2, 2019
Additionally, there's a need for short- and long-term investments into "evidence-based and targeted" harm reduction programs. Providing funding for the overdose reversal medication naloxone is an example of a short-term goal, while funding for full recovery programs is a long-term objective.
"Even modest investment in these areas would make a real difference, significantly reducing the number of lives lost to drugs nationally and reducing the increasing pressure faced by the [National Health Service] and emergency services in the long-term," the letter states.
"My sincere hope this election is that you will publicly recognize the pressing need to address the prevalence of drug and alcohol misuse and the continued increase in lives lost to drugs. We, and those who use our service, need to know where you stand on our recommendations and these issues more broadly. As a leading national provider of treatment services, we are here to work in partnership with you to save lives. Nothing else is more important."
While UK parties hold diverging views on the best policies to curb drug overdoses, there's broad agreement that the status quo of criminalization is not working.
The Labour party supports establishing a commission to develop a drug policy strategy that focuses on harm reduction and treats addiction as a public health matter. Conservative leadership remains supportive of prohibition but said that it's in the country's best interest to take a "new approach" to drug laws. Liberal Democrats want to legalize cannabis, decriminalize drug possession and invest in treatment programs. And the Green party is in favor of legalizing and regulating all drugs.
The Scottish National Party, which is Scotland's largest party and the third largest in the UK Parliament, said in October that it favors decriminalization as a means to reduce drug overdoses.
Decriminalization is gaining momentum in the UK, especially as overdose rates continue to climb.
In the House of Commons, both the Health and Social Care Committee and Scottish Affairs Committee have said in recent months that they support removing criminal penalties for simple drug possession and investing in harm reduction programs such as safe injection facilities.
Julián Castro Open To Decriminalizing Drugs And Endorses Safe Consumption Sites