Key Committee Chair Broke Promise On Marijuana Justice Before Banking Vote, Advocates Say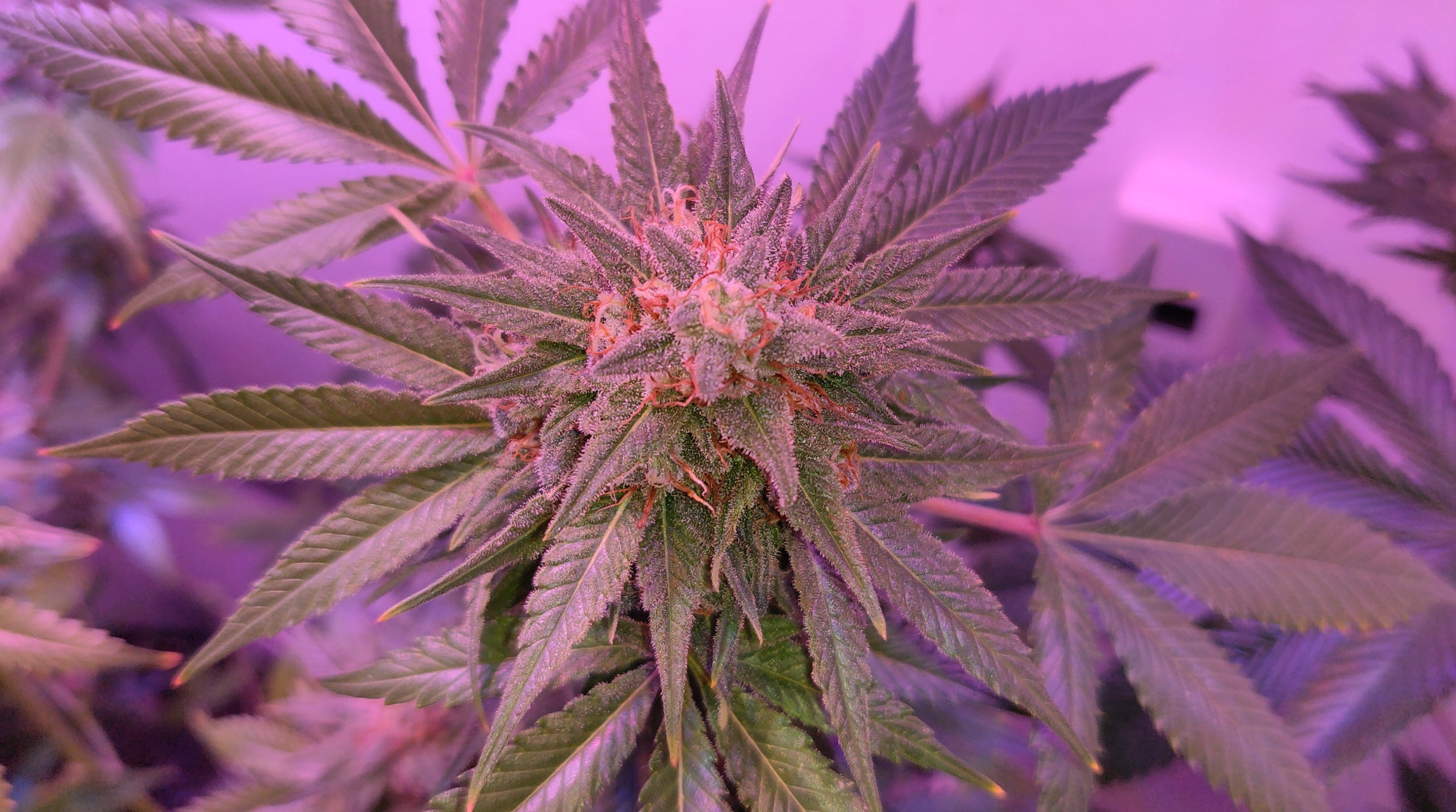 Marijuana industry excitement over Wednesday's House vote on cannabis banking legislation is palpable. But as the bill approaches the floor, some advocates are feeling burned by a key committee chair who they say made a deal to take up comprehensive reform before passing a proposal viewed as primarily favorable to large marijuana businesses.
In February, House Financial Services Chair Maxine Waters (D-CA) apparently made the agreement with several leading advocacy groups including the Drug Policy Alliance (DPA), ACLU and the Center for American Progress. So when Majority Leader Steny Hoyer (D-MD) announced earlier this month that he intended for the House to vote on the Secure and Fair Enforcement (SAFE) Banking Act by the end of September, it ignited debate within advocacy circles.
A number of advocacy organizations wrote a letter to House leadership urging a delay on the banking vote until broader legislation that addressed social equity issues passed. They didn't get their wish, though, as Hoyer later confirmed a vote would take place on Wednesday.
During their first meeting with Waters and Financial Services Committee leadership in February, the groups "brought up our strategic concerns about the way the banking bill hitting the floor first could potentially take air out of the room for broader and more comprehensive reform, really emphasizing all the points we've been continually talking about," Queen Adesuyi, policy coordinator with DPA, told Marijuana Moment.
"The banking bill doesn't actually address the crux of the issue when it comes to prohibition and how it's impacted individuals and communities," she said. "They made it seem like they were in alignment with our concerns and recognized them and acknowledged them."
Waters, who chairs the House Financial Services Committee, told Marijuana Moment in an interview last week that she appreciates the concerns expressed in the letter requesting a delay of the floor vote, but she said the problem is a lack of action on the part of Judiciary Chairman Jerrold Nadler (D-NY), who has yet to put his more wide-ranging legalization bill to a vote in his panel in preparation of potential action by the full body.
"And so what's going to happen is [the SAFE Banking Act] that gives safe harbor to the banks is going to move, and whenever Judiciary gets that bill done, then it's going to move too with the same kind of support that [the banking] bill is going to get," she said.
But as Adesuyi described it, ensuring that Nadler's bill received a vote before the banking legislation was explicitly part of the groups' verbal agreement with Waters's office.
"If the deal was upheld and the MORE Act moved first and the banking bill moved second, we wouldn't be in this position."
Prior to the August congressional recess, rumors began circulating that the SAFE Banking Act would soon be scheduled for a vote, and the advocacy groups arranged a follow-up meeting.
"We met again with [staff for] Chairwoman Waters and Financial Services leadership, asking 'what's the deal' and they reiterated the fact that the deal was still on the table and they still were abiding by it and the MORE Act would still go first," Adesuyi said. "There was a reiterating of alignment with our concerns and alignment with our perspective around needing more comprehensive reform rather than a piecemeal reform."
"We were struck and disappointed to see within the first two weeks of them coming back from recess hearing that the banking bill was being scheduled for a vote," she said. "Chairwoman Waters went back on her word, and Financial Services went back on their word. That's essentially what happened."
Representatives from Waters's office did not respond to Marijuana Moment's request for comment on the agreement advocates described by the time of publication, but late on Tuesday night the chairwoman released a statement saying she is "pleased" that the banking bill will be on the floor and that it is "one important piece of what should be a comprehensive series of cannabis reform bills."
"I have long fought for criminal justice reform and deeply understand the need to fully address the historical racial and social inequities related to the criminalization of marijuana," she said. "I support legislation that deschedules marijuana federally, requires courts to expunge convictions for marijuana-related offenses, and provides assistance such as job training and reentry services for those who have been disproportionately affected by the war on drugs."
Chairwoman @RepMaxineWaters' Statement on House Consideration of the #SAFEBankingAct and the Need For Comprehensive Cannabis Reforms

READ: https://t.co/IN4mytp87H pic.twitter.com/CPTE9RZ3tm

— Financial Svcs Cmte (@FSCDems) September 25, 2019
Lawmakers And Groups Weigh In On Eve Of Historic Cannabis Vote
In recent weeks, industry stakeholders, advocates and lawmakers have voiced a wide range of perspectives on the best way to approach banking reform for the cannabis industry.
In an interview with Marijuana Moment on Tuesday, Rep. Ilhan Omar (D-MN) said that while she's in favor of broad, all-encompassing marijuana legislation, there are political realities that ought to be considered, stating that "we've become desensitized in terms to how challenging this process of moving policy is."
"Oftentimes it is easy for people to believe if one thing happens, something else won't happen," she said. "And the idea that we could have it all is really fading for many people who are pushing for progress in this country."
Omar's message to groups opposed to allowing the banking vote to proceed first is "to believe that it is possible that we could get all of these policies implemented, that we don't have to forego a particular idea or policy implementation because something else is more pressing or more important."
She added that she will be a "yes" vote on the banking bill—which will be the first standalone piece of cannabis reform legislation in history to receive a full House floor vote—and that she's "for all of it" in terms of broader marijuana reform.
Judiciary Committee Chairman Jerrold Nadler (D-NY) said in a statement on Tuesday that he would vote for the banking bill and further committed to schedule a vote in his panel on more far-reaching marijuana reform legislation.
Waters said in her statement that she wants that done "as quickly as possible."
"The sooner the better," she said.
While drug policy reform advocates broadly share the sentiment that there's a need for legalization legislation that seeks to resolve the injustices of the war on drugs, with disagreements mostly coming down to timing, financial associations have been unambiguously focused on passing the SAFE Banking Act as soon as possible.
That's been true from the onset: 50 state banking associations, the National Association of State Treasurers, the top financial regulators of 25 states have all voiced support for the bill's passage throughout the year.
And on Tuesday, the American Bankers Association (ABA) sent a letter to the leaders on Tuesday that described the legislation as "an important measure that helps clarify many issues for the banking industry, regulators, businesses and consumers."
"It also provides immediate relief for urgent public safety and cannabis industry oversight challenges, which will help keep our communities safe and should not be delayed while Congress works to build consensus on broader questions of national drug policy," ABA said.
ABA, Americans for Prosperity, Council of Insurance Agents and Brokers, Electronic Transactions Association, National Association of Mutual Insurance Companies, National Association of Professional Employer Associations, National Association of REALTORS and Wholesale & Specialty Insurance Association also sent a separate letter to House leaders calling on Congress to advance the legislation.
Support for the #SAFEBanking Act is broad and diverse. ABA joined seven other influential groups in a letter to House and Senate leadership urging support for legislation that will "ensure that legal cannabis marketplaces are safe, legal, and transparent." https://t.co/NhVwulMosa pic.twitter.com/sz9QvGsoap

— American Bankers Association (@ABABankers) September 24, 2019
"A safe harbor would not only enable law enforcement and states to effectively monitor and regulate cannabis transactions and businesses, but it would bring billions of dollars and tax revenue out of duffel bags and safes and into the regulated banking sector," the groups wrote.
"We understand that creating a true federal regulatory framework for cannabis is a multi-step process," they said. "However, we strongly believe that the SAFE Banking Act is a critical first step to ensure that legal cannabis marketplaces are safe, legal, and transparent."
Marijuana-focused groups that want to see a vote argue that besides serving as a first step on the path to comprehensive legalization, the banking bill does address social equity to an extent by opening up opportunities to credit and financial services that disadvantaged groups have been shut out of.
National Cannabis Industry Association (NCIA) Executive Director Aaron Smith said in a press release Wednesday that the bill "would greatly improve public safety and transparency, and represents a chance to even the playing field by allowing small businesses and people from marginalized communities participating in this emerging industry to access traditional lending."
There will be an historic vote on cannabis in the U.S. House of Representatives tomorrow. You can help! Contact your Representative today and ask them to support the #SAFEBankingAct.https://t.co/yDIFinfkuY pic.twitter.com/K2KWLVDBXh

— TheCannabisIndustry (@NCIAorg) September 24, 2019
"Current banking regulations disproportionately hurt small businesses, women, and people of color, and we cannot afford to wait any longer while they are being excluded from the opportunities created by legal cannabis markets," Smith said. "We urge every member of the House who is concerned about safety and fairness to support this bill."
The Marijuana Policy Project (MPP) made a similar argument in an op-ed published on Monday.
"Members of Congress should allow banks to provide financial services to cannabis businesses," MPP Executive Director Steve Hawkins said. "This creates access to resources for minority and women entrepreneurs and increases the chances for success in state equity initiatives. The SAFE Act is the best next step toward establishing a more equitable cannabis industry in the U.S."
Justin Strekal, political director of NORML, wrote in an op-ed on Tuesday that a "congressional fix is necessary" to resolve banking issues in the marijuana industry.
Tomorrow, there is going to be a vote in the House to allow banks to service the state-legal cannabis industry.

It's tally will represent which members of the House recognize that legalization affirmatively works.https://t.co/Zev1DPa073

— NORML (@NORML) September 24, 2019
"In short, the upcoming banking vote is an important first step by Congress," he said. "But much more action will still need to be taken in order to ultimately comport federal law with the new political and cultural realities surrounding marijuana."
Florida Agriculture Commissioner Nikki Fried said she agreed with MPP's position, writing that the SAFE Banking Act "improves equity for minority & women entrepreneurs—Congress should pass it."
As #SAFEBankingAct comes up for a U.S. House vote tomorrow, I agree with @MarijuanaPolicy that the cannabis industry currently leaves behind people of color & women.

The bill improves equity for minority & women entrepreneurs — Congress should pass it. https://t.co/lhHeY8QcvZ

— Commissioner Nikki Fried (@NikkiFriedFL) September 24, 2019
The Cannabis Trade Federation and Veterans Cannabis Project also voiced supported for passing the banking legislation.
It is time for Congress to act! Contact your representative and tell them to vote YES on the #SAFEBankingAct: https://t.co/vgRLFxsckT

— Cannabis Trade Federation (@CanTradeFed) September 24, 2019
TOMORROW the House of Representatives is scheduled to vote on the #SAFEBankingAct. Please take two minutes to encourage your lawmakers to protect #veterans' GI Bill benefits by passing this critical first step in #cannabis reform. #vetscannabis #vets https://t.co/foSfqegvQM

— Veterans Cannabis Project (@VetCannabisProj) September 24, 2019
The bill will "set things right by granting legal marijuana businesses access to traditional banking services, just as any other legitimate business receives," Law Enforcement Action Partnership said in an action alert.
That said, Will Heaton, vice president of government affairs at JustLeadershipUSA, another group that called for the banking vote delay, told Marijuana Moment in an interview that congressional cannabis reform "requires a very holistic approach."
"Even in Chairwoman Waters's statements in the markup and in the hearings earlier this year, she's been a very avid supporter of justice reform and I don't want to take away from that record at all," he said. "At the same time, I think this is just a misstep in terms of not taking advantage of the opportunity that we had here to pass legislation that would be able to significantly address some of these disparities."
To be sure, Waters said during her committee's vote on the banking bill that it "addresses an urgent public safety concern for legitimate businesses that currently have no recourse but to operate with just cash," but that "I also consider this bill as part of a holistic approach toward providing criminal justice reform to those who have been harmed by criminalization of marijuana, and should not by any means be the only bill the House takes up on the important issue of cannabis reform."
Despite pushback against the bill from certain progressive lawmakers such as Rep. Alexandria Ocasio-Cortez (D-NY), who said last week she was considering voting against it because it didn't fully grapple with social equity, insiders generally expect the SAFE Banking Act to pass in the Democratic-controlled chamber, even under the expedited procedure being used that requires a two-thirds majority.
In an effort to broader the bill's GOP appeal, its sponsor, Rep. Ed Perlmutter (D-CO) moved to add amendments at the last minute that would clarify that banks would be protected while servicing hemp and CBD businesses and also stipulate that federal regulators couldn't target certain industries like firearms dealers as higher risk for fraud without valid reasons.
The lobbying arm of the conservative think tank Heritage Foundation remains opposed to the legislation, however, writing on Tuesday that the bill is "a shortcut to federal marijuana legalization and undermines existing federal law in the process."
⚠️THREAD: The #SAFEBankingAct is a shortcut to federal marijuana legalization and undermines existing federal law in the process. https://t.co/erNLBPFErJ

— Heritage Action (@Heritage_Action) September 24, 2019
The group is joined by the prohibitionist Smart Approaches to Marijuana, which similarly opposes the reform move.
Expanding investment into Big Marijuana while people are dying from marijuana vaping?

Click here to tell your representative to vote NO on the SAFE Banking Act: https://t.co/ej2NSlZL85 pic.twitter.com/nhjZcZ852E

— SAM (@learnaboutsam) September 24, 2019
Advocates who wrote the delay request letter made an eleventh-hour attempt to insert additional social equity language into the bill, but that didn't come to fruition.
The House will vote on the bill on suspension of the rules, meaning it needs the supermajority threshold to pass and that no amendments can be added on the floor. Discussion on the legislation will also be limited to 40 minutes.
Aaron Houston contributed reporting from Capitol Hill for this story.
This story was updated to include a statement from Waters.
Senate Committee Includes State Medical Marijuana Protections In Spending Bill
This story was updated to clarify that groups met with staff for Waters rather than the lawmaker herself.
Photo courtesy of Mike Latimer.
GOP Congressman Files Bill To Protect Veterans Who Use Medical Marijuana From Losing Benefits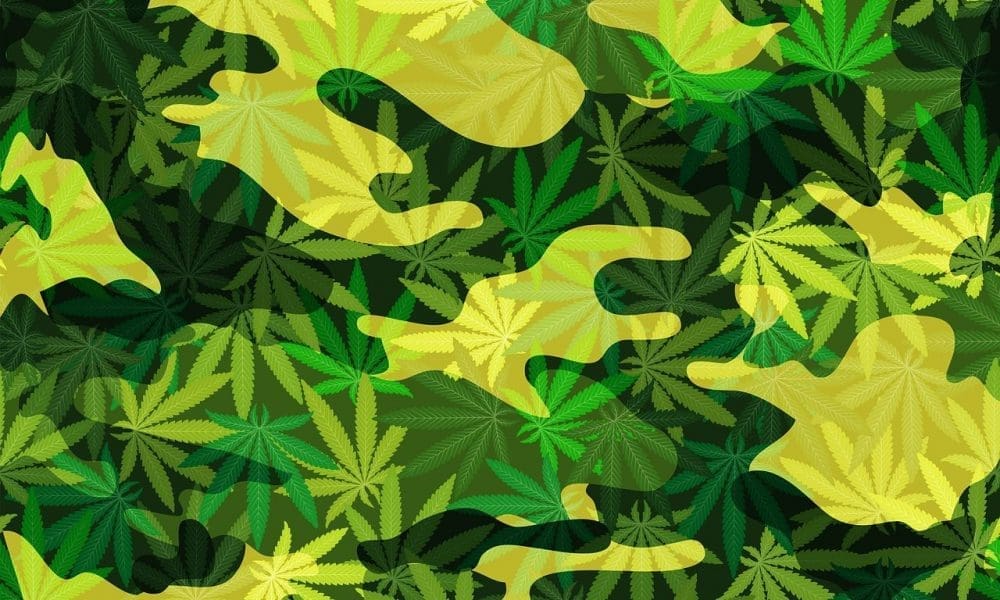 A Republican congressman has filed the second piece of marijuana reform legislation to be introduced so far in the new 117th Congress—this one aimed at ensuring that military veterans aren't penalized for using medical cannabis in compliance with state law.
The proposal from Rep. Greg Steube (R-FL), who filed a more expansive version of the measure last year, would also codify that U.S. Department of Veterans Affairs (VA) doctors are allowed to discuss the risks and benefits of marijuana with their patients.
VA doctors are currently permitted to discuss cannabis with patients and document their usage in medical records, and those veteran patients are already shielded by agency policy from losing their benefits for marijuana use—but the new bill would enshrine these policies into federal statute so they could not be administratively changed in the future.
That said, the version Steube introduced last year contained a notable provision that further allowed VA physicians to formally fill out written recommendations for marijuana.
But that language was omitted from this year's bill, which could create barriers to access given that most state medical cannabis programs require a written recommendation, meaning many veterans would have to outsource their healthcare to a non-VA provider in order to qualify for legal access to marijuana.
Carson Steelman, communications director in Steube's office, told Marijuana Moment that removing that component was politically necessary to advance the previous version through a House committee last year as an amendment to another bill.
"This bill was able to pass through markup with the removal of that portion," he said. "Many members had concerns regarding it so in order to move this bill swiftly this Congress, we introduced it without that portion."
Doug Distaso, executive director of the Veterans Cannabis Project, applauded Steube for the overall bill, saying that  "we consistently see, on a daily basis, a denial of veteran benefits ranging from medical prescriptions to VA loans, solely because a veteran is participating in a state-approved marijuana program or working in the cannabis industry."
"However, we are disappointed that specific language on Veterans Affairs provider-issued cannabis recommendations was removed from this bill, since these are the providers upon whom veterans rely for full, integrated treatment and care—including cannabis," he told Marijuana Moment.
But while the absence of language around discussing and recommending medical marijuana isn't ideal from advocates' perspective, the bill would still be a modest step for veterans, making it so VA could not move to deny them benefits for using cannabis in accordance with state law.
The Veterans Cannabis Use for Safe Healing Act had 19 cosponsors last session, including eight Republicans and 11 Democrats.
This is the second piece of marijuana reform legislation that's been introduced so far in the new Congress, both of which are sponsored by Steube. His first bill would simply require that cannabis be moved from Schedule I to Schedule III of the Controlled Substances Act—a move that the congressman said would free up research into the plant.
That proposal is identical to legislation he filed last year.
While rescheduling is backed by President Joe Biden, who remains opposed to adult-use legalization, it's not the reform that advocates are getting behind. There are high hopes that a more comprehensive completely remove marijuana from the CSA—while promoting social equity—will move through the 117th Congress.
A bill to accomplish that cleared the U.S. House of Representatives last year, but it died in the GOP-controlled Senate. Now that Democrats have control of both chambers, activists are waiting for the legislation to be taken back up with a better chance of making it to Biden's desk.
That bill—the Marijuana Opportunity, Reinvestment and Expungement (MORE) Act—was sponsored by now-Vice President Kamala Harris, though she's indicated that she would not necessarily push the president to adopt a pro-legalization position.
Read the text of the veterans-focused marijuana bill below: 
Marijuana veterans bill by Marijuana Moment
Washington Lawmakers Approve Marijuana Homegrow Bill In Committee
Anti-Marijuana Lawmaker Files Legalization Bill In North Dakota To Avoid Activist Ballot Measure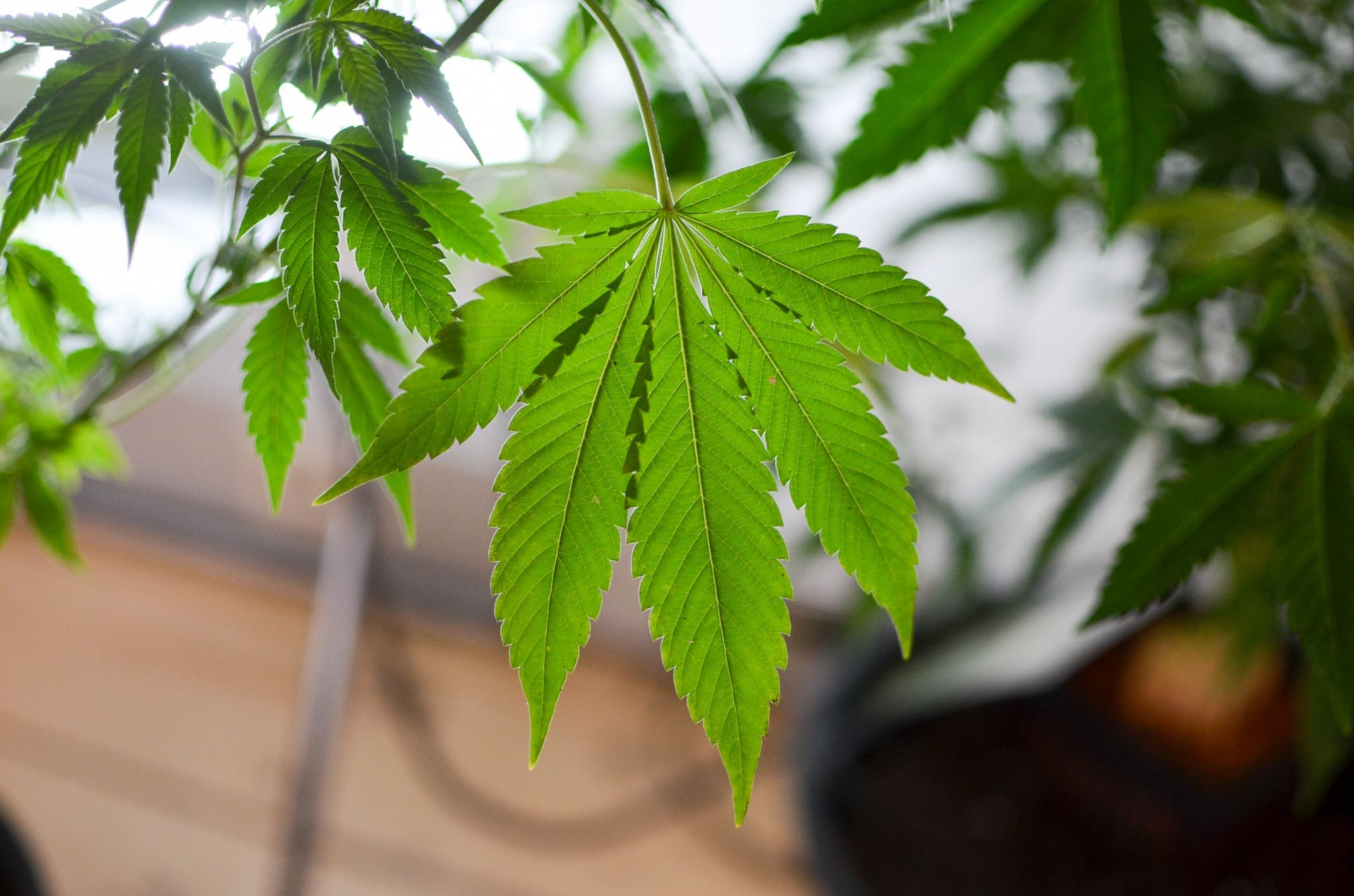 North Dakota's secretary of state on Friday approved the format of a proposed marijuana initiative, clearing the way for activists to collect signatures to place it on the 2022 ballot. Meanwhile, a Republican lawmaker is pushing a cannabis legalization bill he introduced even though he does not support the underling policy change.
Rather, Rep. Jason Dockter (R) said he recognizes the seeming inevitability of legal marijuana reaching the state as more neighboring jurisdictions enact reform and as activists gain momentum for their agenda. If the state is going to enact legalization, he wants the legislature to dictate what that program looks like instead of leaving it in the hands of advocacy groups.
Dockter's House Bill 1420 would allow adults 21 and older to possess and purchase up to one ounce of cannabis for personal use, but home cultivation would not be allowed.
Licensed cultivation facilities that provide cannabis products to retailers "may grow an amount of marijuana sufficient to meet the demands of the public."
Under the proposal, legal cannabis sales would begin on February 1, 2022.
The bill is being supported by the pro-reform campaign Legalize ND. The group placed a legalization measure on the 2018 ballot that was defeated by voters. They tried to qualify another initiative last year but signature gathering complications caused by the coronavirus pandemic got in the way.
It's not clear if they will now still pursue previously announced plans for 2022 in light of the new bill, which they said they are "proud of" and is the result of engaging lawmakers in more than six months' worth of conversations.
Meanwhile, a separate activist group has already filed its own 2022 legal marijuana measure that would make it so adults could possess marijuana and grow up to 12 plants (up to six of which could be mature). Secretary of State Al Jaeger said on Friday that the group can begin working to gather the 26,904 valid signatures from registered voters they will need to place the measure on the ballot.
"I am glad the North Dakota legislature is coming to the realization that legalization will move forward with or without them," Jody Vetter, chairwoman for that effort, the ND for Freedom of Cannabis Act, told Marijuana Moment.
She added that while the Dockter's bill is "a step in the right direction toward ending prohibition, there are concerns," pointing to the lack of legal home cultivation and remaining criminal charges for certain cannabis-related activity.
"Criminal charges surrounding possession should only apply if someone is found to be selling cannabis without proper license or contributing to minors," Vetter said. "We are moving forward with the ND For Freedom of Cannabis Act. Home growing is essential for any legal program and an overwhelming majority of North Dakotans are ready to stop criminally charging citizens for simply possessing cannabis."
Jared Moffat, state campaigns manager for the national Marijuana Policy Project, told Marijuana Moment that "though this isn't an ideal legalization bill, it's a significant testament to the strength of our movement that legalization opponents are now preemptively filing their own legislation to legalize and regulate marijuana for adults."
"These lawmakers are aware that a majority of their constituents support legalization, and you have to give them some credit for acknowledging that," he said.
The bill contains a number of restrictions on labeling and advertising, as well as penalties for impaired driving. A health council would be tasked with developing further regulations on issues such as the allowable amount of THC in edibles and testing standards.
"I'm not for [legalization] at all, but I understand that it's coming, and we have to address the issue," Dockter told Inforum. "I'm trying something different in government—we're trying to be proactive and not be reactive."
House Majority Leader Chet Pollert said that he's not "a marijuana person," but he acknowledged that cannabis legalization is coming. While he would have previously been inclined to oppose Dockter's bill, Pollert said voter approval of a legalization initiative in South Dakota has given him pause, adding that the legislature should "take a long, hard look" at the policy change.
Neighboring Montana also moved to legalize marijuana for adult use during the November election, adding to the regional pressure to get on board. Canada, which also borders the state, has a national legal cannabis market.
North Dakota voters approved a medical cannabis ballot measure in 2016.
Aside from the new broad legalization legislation, state lawmakers also recently introduced a separate bill to significantly expand the decriminalization of marijuana possession in the state. The proposal, which was filed last week, would build on an initial cannabis decriminalization law that was enacted in 2019.
Read the North Dakota cannabis legalization bill below: 
North Dakota marijuana lega… by Marijuana Moment
Virginia Marijuana Legalization Bill Approved By Senate Committee, With Home Cultivation Provisions Intact
Photo courtesy of Philip Steffan.
Bill To Allow Medical Marijuana Use At Hotels And Airbnbs Filed In Missouri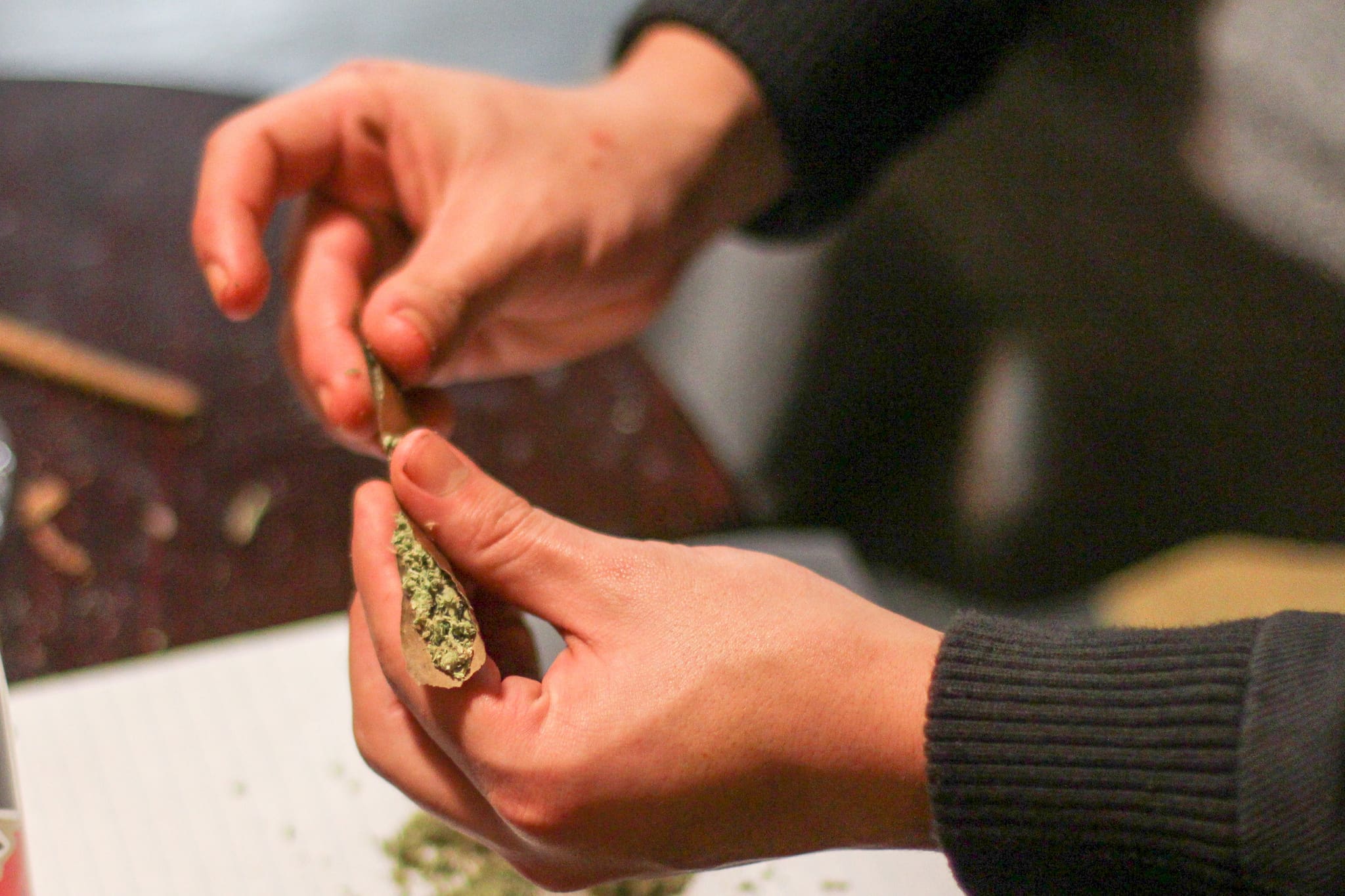 Hotels, Airbnbs and other lodging facilities in Missouri would be allowed to let medical marijuana patients consume cannabis on their properties under a recently filed bill.
The legislation, titled the "Reduction of Illegal Public Consumption by Allowing for Compassionate Access to Medical Marijuana Act," would require the state Department of Health and Senior Services to create a new "medical marijuana lodging establishment" license for the facilities. They would have to submit an application and a $50 fee to the agency in order to obtain the new approval.
Once licensed, lodging facilities would have to follow certain rules such as confirming that guests are registered medical cannabis patients, posting signage that says marijuana can be consumed on the property and ensuring that consumption areas are at least 25 feet away from sections where its prohibited.
Places that knowingly permit cannabis to be used without a license would be subject to a $1,000 fine for a first offense, $2,000 for a second, $5,000 for a third and the suspension of their business license for a fourth.
—
Marijuana Moment is already tracking more than 400 cannabis, psychedelics and drug policy bills in state legislatures and Congress this year. Patreon supporters pledging at least $25/month get access to our interactive maps, charts and hearing calendar so they don't miss any developments.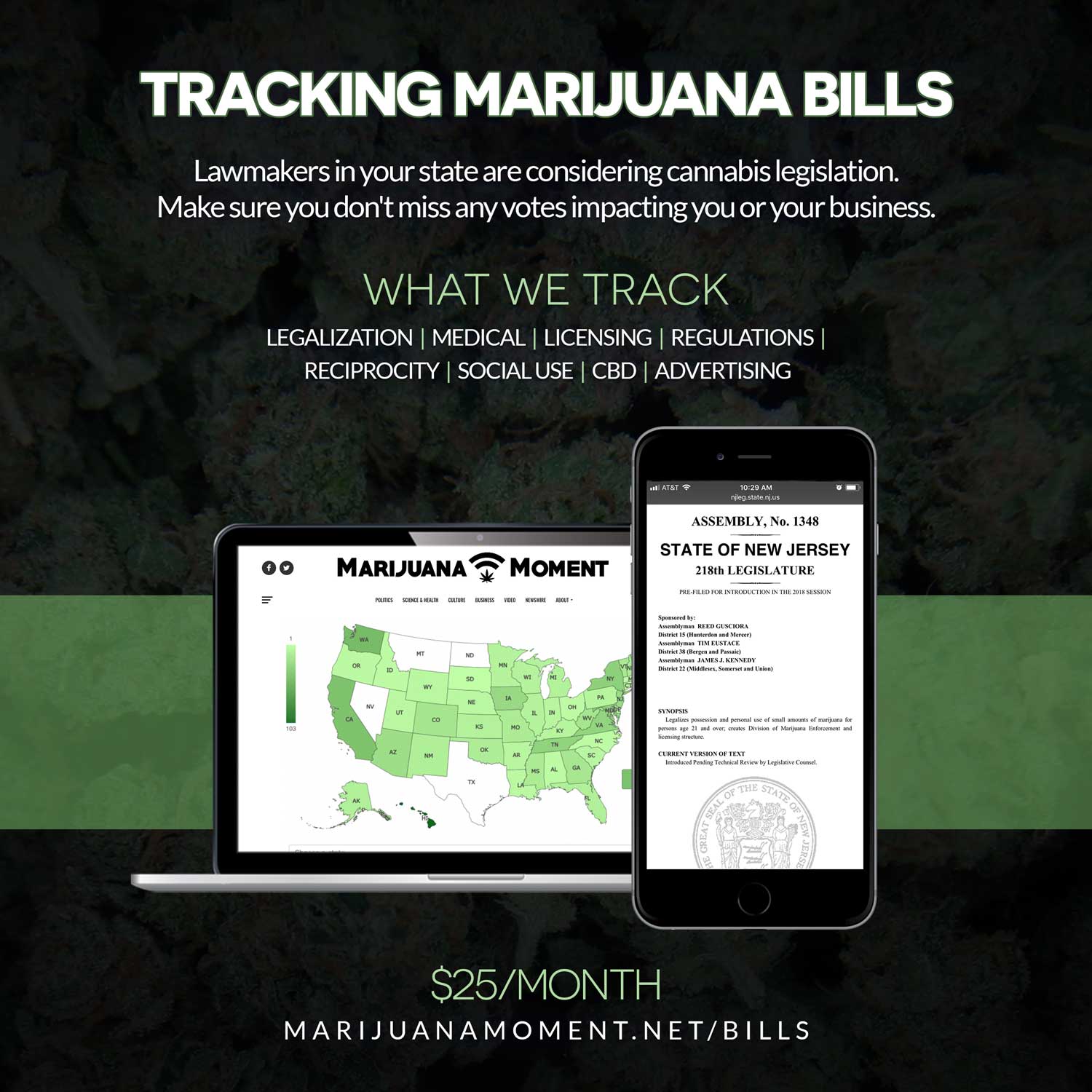 Learn more about our marijuana bill tracker and become a supporter on Patreon to get access.
—
Theoretically, if this bill is approved, it could promote tourism in the state, as it specifically allows hotels and other facilities to accept out-of-state medical cannabis certifications for guests.
There's a similar policy on the books in Colorado, where a bill providing for social consumption site licenses was signed last year.
In a new related study, researchers took a look at the prevalence of Airbnbs allowing marijuana consumptions in Denver and found that it's surprisingly common—much more so than for tobacco use.
"A substantial number of Airbnb listings in Denver, Colorado permit cannabis use and venues permitting cannabis use may be more likely to also permit tobacco smoking," the abstract says.
About one-in-four facilities included details about their marijuana policy in the listing, and 76 percent of those permitted cannabis use while 31 percent let guests use tobacco.
The focus of the study, published this month in the Journal of Psychoactive Drugs, was to analyze indoor clear air issues related to marijuana at Airbnbs. It concluded that the facilities should "consider including cannabis use in house rules in jurisdictions that have legalized cannabis to help guests identify spaces with clean air."
Missouri's marijuana laws might not be as progressive as Colorado's, but a Republican lawmaker did file a joint resolution last month that calls for adult-use legalization to be placed before voters on the 2022 ballot.
Washington Lawmakers Approve Marijuana Homegrow Bill In Committee
Photo courtesy of Martin Alonso.