Key Committee Chair Broke Promise On Marijuana Justice Before Banking Vote, Advocates Say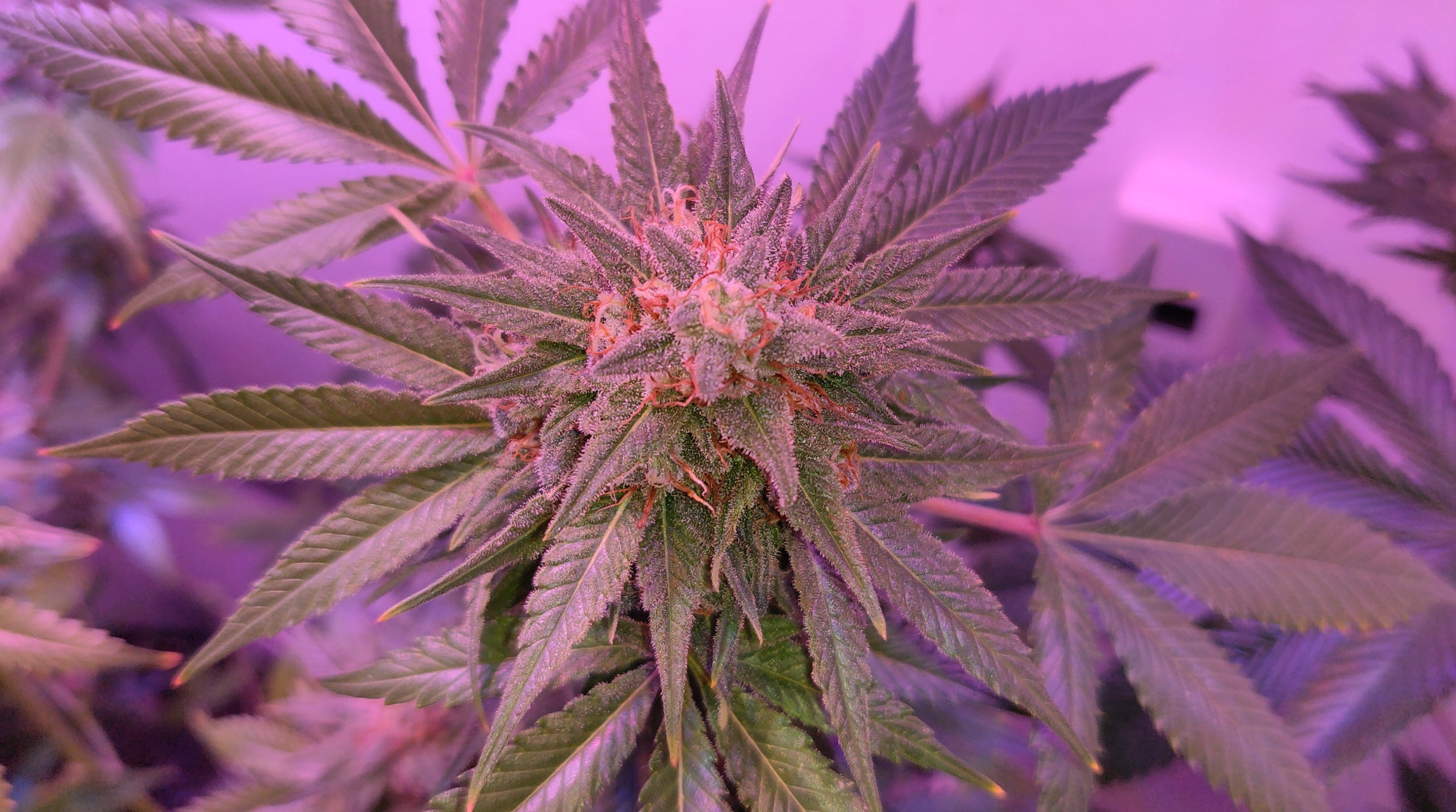 Marijuana industry excitement over Wednesday's House vote on cannabis banking legislation is palpable. But as the bill approaches the floor, some advocates are feeling burned by a key committee chair who they say made a deal to take up comprehensive reform before passing a proposal viewed as primarily favorable to large marijuana businesses.
In February, House Financial Services Chair Maxine Waters (D-CA) apparently made the agreement with several leading advocacy groups including the Drug Policy Alliance (DPA), ACLU and the Center for American Progress. So when Majority Leader Steny Hoyer (D-MD) announced earlier this month that he intended for the House to vote on the Secure and Fair Enforcement (SAFE) Banking Act by the end of September, it ignited debate within advocacy circles.
A number of advocacy organizations wrote a letter to House leadership urging a delay on the banking vote until broader legislation that addressed social equity issues passed. They didn't get their wish, though, as Hoyer later confirmed a vote would take place on Wednesday.
During their first meeting with Waters and Financial Services Committee leadership in February, the groups "brought up our strategic concerns about the way the banking bill hitting the floor first could potentially take air out of the room for broader and more comprehensive reform, really emphasizing all the points we've been continually talking about," Queen Adesuyi, policy coordinator with DPA, told Marijuana Moment.
"The banking bill doesn't actually address the crux of the issue when it comes to prohibition and how it's impacted individuals and communities," she said. "They made it seem like they were in alignment with our concerns and recognized them and acknowledged them."
Waters, who chairs the House Financial Services Committee, told Marijuana Moment in an interview last week that she appreciates the concerns expressed in the letter requesting a delay of the floor vote, but she said the problem is a lack of action on the part of Judiciary Chairman Jerrold Nadler (D-NY), who has yet to put his more wide-ranging legalization bill to a vote in his panel in preparation of potential action by the full body.
"And so what's going to happen is [the SAFE Banking Act] that gives safe harbor to the banks is going to move, and whenever Judiciary gets that bill done, then it's going to move too with the same kind of support that [the banking] bill is going to get," she said.
But as Adesuyi described it, ensuring that Nadler's bill received a vote before the banking legislation was explicitly part of the groups' verbal agreement with Waters's office.
"If the deal was upheld and the MORE Act moved first and the banking bill moved second, we wouldn't be in this position."
Prior to the August congressional recess, rumors began circulating that the SAFE Banking Act would soon be scheduled for a vote, and the advocacy groups arranged a follow-up meeting.
"We met again with [staff for] Chairwoman Waters and Financial Services leadership, asking 'what's the deal' and they reiterated the fact that the deal was still on the table and they still were abiding by it and the MORE Act would still go first," Adesuyi said. "There was a reiterating of alignment with our concerns and alignment with our perspective around needing more comprehensive reform rather than a piecemeal reform."
"We were struck and disappointed to see within the first two weeks of them coming back from recess hearing that the banking bill was being scheduled for a vote," she said. "Chairwoman Waters went back on her word, and Financial Services went back on their word. That's essentially what happened."
Representatives from Waters's office did not respond to Marijuana Moment's request for comment on the agreement advocates described by the time of publication, but late on Tuesday night the chairwoman released a statement saying she is "pleased" that the banking bill will be on the floor and that it is "one important piece of what should be a comprehensive series of cannabis reform bills."
"I have long fought for criminal justice reform and deeply understand the need to fully address the historical racial and social inequities related to the criminalization of marijuana," she said. "I support legislation that deschedules marijuana federally, requires courts to expunge convictions for marijuana-related offenses, and provides assistance such as job training and reentry services for those who have been disproportionately affected by the war on drugs."
Chairwoman @RepMaxineWaters' Statement on House Consideration of the #SAFEBankingAct and the Need For Comprehensive Cannabis Reforms

READ: https://t.co/IN4mytp87H pic.twitter.com/CPTE9RZ3tm

— Financial Svcs Cmte (@FSCDems) September 25, 2019
Lawmakers And Groups Weigh In On Eve Of Historic Cannabis Vote
In recent weeks, industry stakeholders, advocates and lawmakers have voiced a wide range of perspectives on the best way to approach banking reform for the cannabis industry.
In an interview with Marijuana Moment on Tuesday, Rep. Ilhan Omar (D-MN) said that while she's in favor of broad, all-encompassing marijuana legislation, there are political realities that ought to be considered, stating that "we've become desensitized in terms to how challenging this process of moving policy is."
"Oftentimes it is easy for people to believe if one thing happens, something else won't happen," she said. "And the idea that we could have it all is really fading for many people who are pushing for progress in this country."
Omar's message to groups opposed to allowing the banking vote to proceed first is "to believe that it is possible that we could get all of these policies implemented, that we don't have to forego a particular idea or policy implementation because something else is more pressing or more important."
She added that she will be a "yes" vote on the banking bill—which will be the first standalone piece of cannabis reform legislation in history to receive a full House floor vote—and that she's "for all of it" in terms of broader marijuana reform.
Judiciary Committee Chairman Jerrold Nadler (D-NY) said in a statement on Tuesday that he would vote for the banking bill and further committed to schedule a vote in his panel on more far-reaching marijuana reform legislation.
Waters said in her statement that she wants that done "as quickly as possible."
"The sooner the better," she said.
While drug policy reform advocates broadly share the sentiment that there's a need for legalization legislation that seeks to resolve the injustices of the war on drugs, with disagreements mostly coming down to timing, financial associations have been unambiguously focused on passing the SAFE Banking Act as soon as possible.
That's been true from the onset: 50 state banking associations, the National Association of State Treasurers, the top financial regulators of 25 states have all voiced support for the bill's passage throughout the year.
And on Tuesday, the American Bankers Association (ABA) sent a letter to the leaders on Tuesday that described the legislation as "an important measure that helps clarify many issues for the banking industry, regulators, businesses and consumers."
"It also provides immediate relief for urgent public safety and cannabis industry oversight challenges, which will help keep our communities safe and should not be delayed while Congress works to build consensus on broader questions of national drug policy," ABA said.
ABA, Americans for Prosperity, Council of Insurance Agents and Brokers, Electronic Transactions Association, National Association of Mutual Insurance Companies, National Association of Professional Employer Associations, National Association of REALTORS and Wholesale & Specialty Insurance Association also sent a separate letter to House leaders calling on Congress to advance the legislation.
Support for the #SAFEBanking Act is broad and diverse. ABA joined seven other influential groups in a letter to House and Senate leadership urging support for legislation that will "ensure that legal cannabis marketplaces are safe, legal, and transparent." https://t.co/NhVwulMosa pic.twitter.com/sz9QvGsoap

— American Bankers Association (@ABABankers) September 24, 2019
"A safe harbor would not only enable law enforcement and states to effectively monitor and regulate cannabis transactions and businesses, but it would bring billions of dollars and tax revenue out of duffel bags and safes and into the regulated banking sector," the groups wrote.
"We understand that creating a true federal regulatory framework for cannabis is a multi-step process," they said. "However, we strongly believe that the SAFE Banking Act is a critical first step to ensure that legal cannabis marketplaces are safe, legal, and transparent."
Marijuana-focused groups that want to see a vote argue that besides serving as a first step on the path to comprehensive legalization, the banking bill does address social equity to an extent by opening up opportunities to credit and financial services that disadvantaged groups have been shut out of.
National Cannabis Industry Association (NCIA) Executive Director Aaron Smith said in a press release Wednesday that the bill "would greatly improve public safety and transparency, and represents a chance to even the playing field by allowing small businesses and people from marginalized communities participating in this emerging industry to access traditional lending."
There will be an historic vote on cannabis in the U.S. House of Representatives tomorrow. You can help! Contact your Representative today and ask them to support the #SAFEBankingAct.https://t.co/yDIFinfkuY pic.twitter.com/K2KWLVDBXh

— TheCannabisIndustry (@NCIAorg) September 24, 2019
"Current banking regulations disproportionately hurt small businesses, women, and people of color, and we cannot afford to wait any longer while they are being excluded from the opportunities created by legal cannabis markets," Smith said. "We urge every member of the House who is concerned about safety and fairness to support this bill."
The Marijuana Policy Project (MPP) made a similar argument in an op-ed published on Monday.
"Members of Congress should allow banks to provide financial services to cannabis businesses," MPP Executive Director Steve Hawkins said. "This creates access to resources for minority and women entrepreneurs and increases the chances for success in state equity initiatives. The SAFE Act is the best next step toward establishing a more equitable cannabis industry in the U.S."
Justin Strekal, political director of NORML, wrote in an op-ed on Tuesday that a "congressional fix is necessary" to resolve banking issues in the marijuana industry.
Tomorrow, there is going to be a vote in the House to allow banks to service the state-legal cannabis industry.

It's tally will represent which members of the House recognize that legalization affirmatively works.https://t.co/Zev1DPa073

— NORML (@NORML) September 24, 2019
"In short, the upcoming banking vote is an important first step by Congress," he said. "But much more action will still need to be taken in order to ultimately comport federal law with the new political and cultural realities surrounding marijuana."
Florida Agriculture Commissioner Nikki Fried said she agreed with MPP's position, writing that the SAFE Banking Act "improves equity for minority & women entrepreneurs—Congress should pass it."
As #SAFEBankingAct comes up for a U.S. House vote tomorrow, I agree with @MarijuanaPolicy that the cannabis industry currently leaves behind people of color & women.

The bill improves equity for minority & women entrepreneurs — Congress should pass it. https://t.co/lhHeY8QcvZ

— Commissioner Nikki Fried (@NikkiFriedFL) September 24, 2019
The Cannabis Trade Federation and Veterans Cannabis Project also voiced supported for passing the banking legislation.
It is time for Congress to act! Contact your representative and tell them to vote YES on the #SAFEBankingAct: https://t.co/vgRLFxsckT

— Cannabis Trade Federation (@CanTradeFed) September 24, 2019
TOMORROW the House of Representatives is scheduled to vote on the #SAFEBankingAct. Please take two minutes to encourage your lawmakers to protect #veterans' GI Bill benefits by passing this critical first step in #cannabis reform. #vetscannabis #vets https://t.co/foSfqegvQM

— Veterans Cannabis Project (@VetCannabisProj) September 24, 2019
The bill will "set things right by granting legal marijuana businesses access to traditional banking services, just as any other legitimate business receives," Law Enforcement Action Partnership said in an action alert.
That said, Will Heaton, vice president of government affairs at JustLeadershipUSA, another group that called for the banking vote delay, told Marijuana Moment in an interview that congressional cannabis reform "requires a very holistic approach."
"Even in Chairwoman Waters's statements in the markup and in the hearings earlier this year, she's been a very avid supporter of justice reform and I don't want to take away from that record at all," he said. "At the same time, I think this is just a misstep in terms of not taking advantage of the opportunity that we had here to pass legislation that would be able to significantly address some of these disparities."
To be sure, Waters said during her committee's vote on the banking bill that it "addresses an urgent public safety concern for legitimate businesses that currently have no recourse but to operate with just cash," but that "I also consider this bill as part of a holistic approach toward providing criminal justice reform to those who have been harmed by criminalization of marijuana, and should not by any means be the only bill the House takes up on the important issue of cannabis reform."
Despite pushback against the bill from certain progressive lawmakers such as Rep. Alexandria Ocasio-Cortez (D-NY), who said last week she was considering voting against it because it didn't fully grapple with social equity, insiders generally expect the SAFE Banking Act to pass in the Democratic-controlled chamber, even under the expedited procedure being used that requires a two-thirds majority.
In an effort to broader the bill's GOP appeal, its sponsor, Rep. Ed Perlmutter (D-CO) moved to add amendments at the last minute that would clarify that banks would be protected while servicing hemp and CBD businesses and also stipulate that federal regulators couldn't target certain industries like firearms dealers as higher risk for fraud without valid reasons.
The lobbying arm of the conservative think tank Heritage Foundation remains opposed to the legislation, however, writing on Tuesday that the bill is "a shortcut to federal marijuana legalization and undermines existing federal law in the process."
⚠️THREAD: The #SAFEBankingAct is a shortcut to federal marijuana legalization and undermines existing federal law in the process. https://t.co/erNLBPFErJ

— Heritage Action (@Heritage_Action) September 24, 2019
The group is joined by the prohibitionist Smart Approaches to Marijuana, which similarly opposes the reform move.
Expanding investment into Big Marijuana while people are dying from marijuana vaping?

Click here to tell your representative to vote NO on the SAFE Banking Act: https://t.co/ej2NSlZL85 pic.twitter.com/nhjZcZ852E

— SAM (@learnaboutsam) September 24, 2019
Advocates who wrote the delay request letter made an eleventh-hour attempt to insert additional social equity language into the bill, but that didn't come to fruition.
The House will vote on the bill on suspension of the rules, meaning it needs the supermajority threshold to pass and that no amendments can be added on the floor. Discussion on the legislation will also be limited to 40 minutes.
Aaron Houston contributed reporting from Capitol Hill for this story.
This story was updated to include a statement from Waters.
Senate Committee Includes State Medical Marijuana Protections In Spending Bill
This story was updated to clarify that groups met with staff for Waters rather than the lawmaker herself.
Photo courtesy of Mike Latimer.
California Governor Approves Changes To Marijuana Banking And Labeling Laws
California Gov. Gavin Newsom (D) signed a handful of marijuana bills into law on Tuesday, making a series of small adjustments to the nation's largest legal cannabis system. More sweeping proposals such as overhauling the state's marijuana regulatory structure will have to wait until next year, the governor said.
Among the biggest of the new changes are revisions to banking and advertising laws. With many legal marijuana businesses are still unable to access financial services, Newsom signed a bill (AB 1525) to remove state penalties against banks that work with cannabis clients.
"This bill has the potential to increase the provisions of financial services to the legal cannabis industry," Newsom wrote in a signing statement, "and for that reason, I support it."
Democrats in Congress, meanwhile, have been working for months to remove obstacles to these businesses' access to financial services at the federal level. A coronavirus relief bill released by House Democratic leaders on Monday is the latest piece of legislation to include marijuana banking protections. Past efforts to include such provisions have been scuttled by Senate Republicans.
In his signing statement on the banking bill, Newsom directed state cannabis regulators to establish rules meant to protect the privacy of marijuana businesses that seek financial services, urging that data be kept confidential and is used only "for the provision of financial services to support licensees."
Another bill (SB 67) the governor signed on Tuesday will finally establish a cannabis appellation program, meant to indicate where marijuana is grown and how that might influence its character. The system is similar to how wine regions are regulated.
Under the new law, growers and processors under the new law will be forbidden from using the name of a city or other designated region in product marketing unless all of that product's cannabis is grown in that region. Similar protections already apply at the county level.
For outdoor growers, the new law recognizes the importance of terrior—the unique combination of soil, sun and other environmental factors that can influence the character of a cannabis plant. For indoor growers, it provides a way to represent a hometown or cash in on regional cachet.
Most of the other new changes that the governor signed into law are relatively minor and will likely go unnoticed by consumers. One, for example, builds in more wiggle room on the amount of THC in edibles (AB 1458), while another would allow state-licensed cannabis testing labs to provide services to law enforcement (SB 1244).
The bills were approved by state lawmakers earlier this month, as the state's legislative session drew to a close.
Other pieces of cannabis legislation passed by the legislature this session were met with the governor's veto. On Tuesday, Newsom rejected a proposal (AB 1470) that would have allowed processors to submit unpackaged products to testing labs, which industry lobbyists said would reduce costs. Currently products must be submitted in their final form, complete with retail packaging. Newsom said the proposal "conflicts with current regulations…that prevent contaminated and unsafe products from entering the retail market."
"While I support reducing packaging waste, allowing products to be tested not in their final form could result in consumer harm and have a disproportionate impact on small operators," Newsom said in a veto statement.
Those changes to testing procedures should instead be considered next year, Newsom said, as part of a pending plan to streamline California's cannabis licensing and regulatory agencies.
"I have directed my administration to consolidate the state regulatory agencies that currently enforce cannabis health and safety standards to pursue all appropriate measures to ease costs and reduce unnecessary packaging," he wrote. "This proposal should be considered as part of that process."
Newsom also last week vetoed a bill (AB 545) that would have begun to dissolve the state Bureau of Cannabis Control, which oversees the legal industry. In a statement, the governor called that legislation "premature" given his plans for broader reform.
"My Administration has proposed consolidating the regulatory authority currently divided between three state entities into one single department," Newsom wrote, "which we hope to achieve next year in partnership with the Legislature."
Earlier this month, the governor signed into law one of the industry's top priorities for the year—a measure (AB 1872) that freezes state cannabis cultivation and excise taxes for the entirety of 2021. The law is intended to provide financial stability for cannabis businesses in California, where taxes on marijuana are among the highest in the nation.
The state's leading marijuana trade group, the California Cannabis Industry Association (CCIA), applauded the governor's moves. All the bills approved by Newsom this week had the industry group's support.
"We thank Governor Newsom for prioritizing these bills, which seek to reduce regulatory burdens, improve enforcement, expand financial services and enhance the state's cannabis appellation's program," CCIA Executive Director Lindsay Robinson said in a message to supporters on Wednesday. "Like so many, the cannabis industry has faced a series of unexpected challenges and setbacks in 2020. We look forward to continuing to work with the Newsom Administration, and the Legislature, as we pursue a robust policy agenda in 2021."
New Jersey Governor Works To Get Out The Vote For Marijuana Legalization Referendum
Image element courtesy of Gage Skidmore
Mixed Arizona Marijuana Polls Raise Questions About Legalization Ballot Measure's Prospects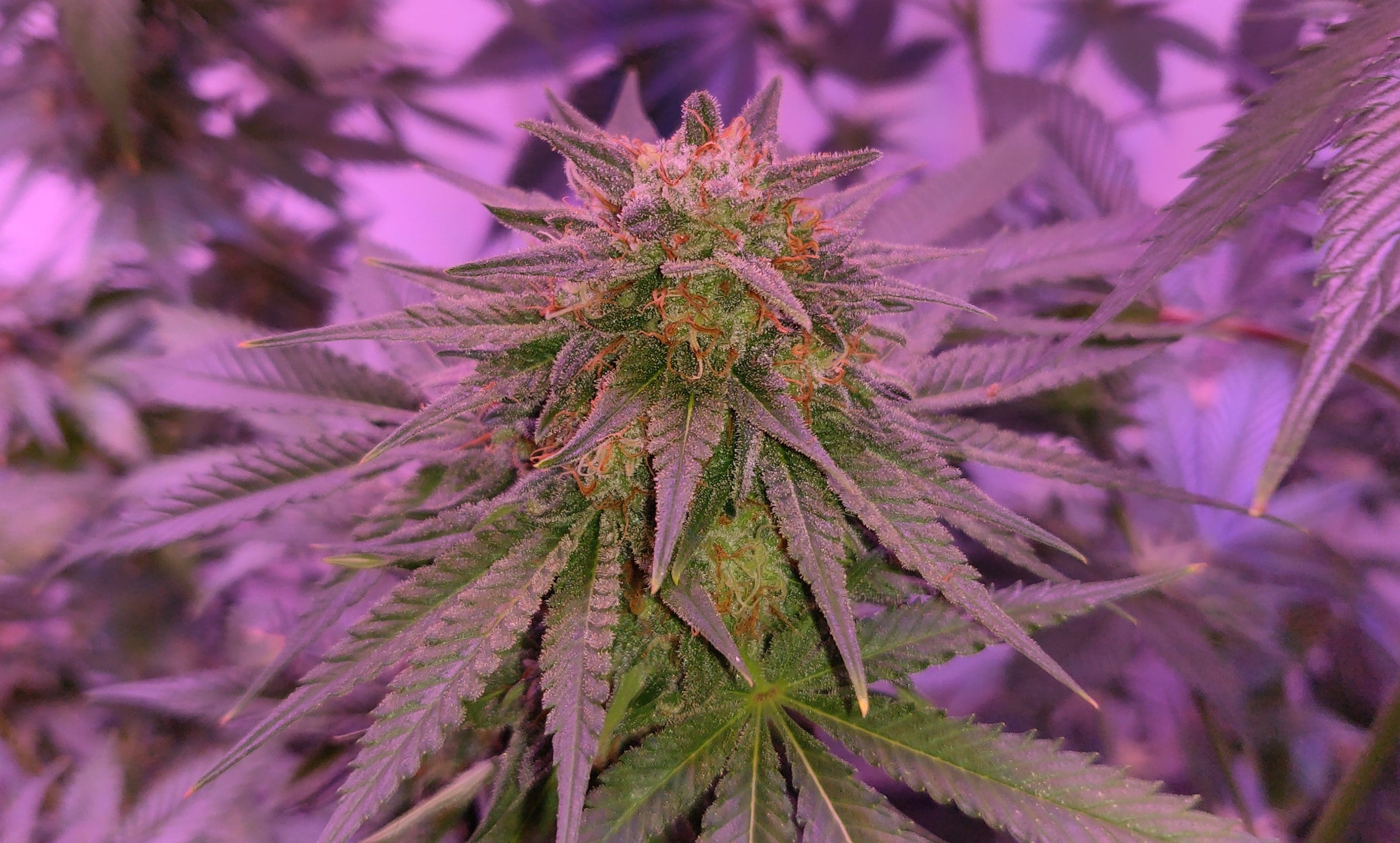 Reform advocates are anxious to see how a marijuana legalization initiative in Arizona will fare this November. But predicting the outcome is complicated by a new pair of dueling polls that show mixed results.
The campaign behind the legalization measure, Smart and Safe Arizona, shared an internal poll on Wednesday with Marijuana Moment that showed 57 percent of likely voters in support for the effort, with 38 percent in opposition.
The survey, which was conducted September 24-29, shows that 83 percent of supporters say they are certain to vote for the measure. Opposition was just as certain, however, by a margin of 82 percent to 12 percent.
Seventy-two percent of Democrats support the legal cannabis initiative, as do 70 percent of independents and 42 percent of Republicans.
But while those results are largely consistent with several surveys this year have shown varying degrees of majority support for adult-use legalization among Arizona voters, a separate poll released on Tuesday that's being touted by opponents indicates that the margin is slimmer than advocates would hope—with 46 percent of respondents saying they want the policy change and 45 percent saying they don't.
#AZPOP #POLL: Support for legalizing Marijuana in the State of Arizona

Yes: 46%
No: 45%
Unsure: 9%

n= 600 LVs, MOE +/- 4.0%, Survey Conducted 9/8- 9/10

Read our full analysis here: https://t.co/ofCA0ieH6g pic.twitter.com/8lGykiJo45

— OHPI (@OHPredictive) September 29, 2020
When the same firm, OH Predictive Insights (OHPI), conducted a poll asking the same basic question about legalizing cannabis in July, 62 percent of likely voters said they favor legalization. The month prior, about 65 percent said they back the legal cannabis ballot measure in a survey from a different pollster, HighGround.
The notable dip based on the new OHPI poll appears to be largely attributable to declining support among people over 55, those who live in rural areas, independents and Republicans.
"As election day nears, voters appear to be focusing on what's on the ballot. And while the campaign to oppose marijuana legalization is anemic compared to 2016, voters still have concerns about the effort," OHPI Chief Mike Noble said in a press release, referring to an earlier legalization initiative that Arizonans rejected four years ago after a campaign in which the opposition received significant funding, including from a pharmaceutical company.
#AZPOP #POLL: "As election day nears, voters appear to be focusing on what's on the ballot, and while the campaign to oppose marijuana legalization is anemic compared to 2016, voters still have concerns about the effort," says @MikePNoble

Poll here: https://t.co/ofCA0ieH6g pic.twitter.com/3lbTjLIpXd

— OHPI (@OHPredictive) September 29, 2020
But the reform campaign isn't deterred. Far from it, actually. In addition to sharing their internal poll, a spokesperson told Marijuana Moment that the memo for the separate survey showing dwindling support actually bolstered its contributions by another $250,000—in the early part of the day alone.
"We're giving this poll as much credence as we should—none. It's absurd to think that while Arizona is on pace to sell a record amount of cannabis ($1.25B) to a record number of cardholders, popularity is waning," Smart and Safe Arizona Campaign Manager Stacy Pearson told Marijuana Moment, referring to purchases in the state's existing medical cannabis system. "Cash register receipts and internal polling do not align with OH's prediction."
"That said, their polling memo has certainly helped our cause. We have generated more than $250,000 in contributions today, and it's not even noon," she said on Tuesday morning.
In the campaign's internal poll, 65 percent of those surveyed believe the measure, Prop. 207, would have a positive effect on the state's economy, compared to 26 percent who said it would have a negative effect.
The OHPI poll involved interviews with 600 likely Arizona voters from September 8-10. The internal campaign poll involved 800 respondents.
Colton Grace, communications associate for the prohibitionist group Smart Approaches To Marijuana, told Marijuana Moment after viewing only the OHPI poll that it's "great to see that the support for marijuana legalization—which is never as popular as the industry claims it is in the first place—is dropping rapidly ahead of the vote in Arizona."
"This effort is no different than that of 2016 in that it is nothing more than a for-profit scheme that benefits a select group of investors while unleashing serious harms on the majority of the state," he argued.
Another survey released this month from a separate firm showed that a slim majority of voters (51 percent) support the ballot measure.
Under the legalization initiative, adults could possess up to an ounce of marijuana at a time and cultivate up to six plants for personal use.
The measure also contains several restorative justice provisions such as allowing individuals with prior marijuana convictions to petition the courts for expungements and establishing a social equity ownership program
Cannabis sales would be taxed at 16 percent. Tax revenue would cover implementation costs and then would be divided among funds for community colleges, infrastructure, a justice reinvestment and public services such as police and firefighters.
The Department of Health Services would be responsible for regulating the program and issuing cannabis business licenses. It would also be tasked with deciding on whether to expand the program to allow for delivery services.
Read the full internal poll from the Arizona marijuana legalization campaign below:
Arizona Marijuana Poll by Marijuana Moment on Scribd
Montana Marijuana Legalization Initiative Endorsed By Environmental Conservation Groups
Photo courtesy of Mike Latimer.
New Jersey Governor Works To Get Out The Vote For Marijuana Legalization Referendum
The governor of New Jersey is amplifying his support for a marijuana legalization referendum that will appear on the state's November ballot.
In an email blast sent by the New Jersey Democratic State Committee on Wednesday, Gov. Phil Murphy (D) wrote that legalization was a priority of his as he campaigned for governor, and he emphasized racial disparities in cannabis enforcement.
"Legalization would right those wrongs while also spurring massive economic development opportunities, job creation, and new tax revenue," he said. "Now, we have the opportunity to get this done and finally legalize adult-use marijuana here in the Garden State, and I need your help to make it happen. Vote Yes on Public Question #1 on your ballot."
It's clear that marijuana prohibition is causing serious, lasting damage to our state. Now, we have an opportunity to fix that and finally legalize adult-use marijuana in NJ. Vote Yes on Question 1. #TurnThePage https://t.co/dkq6zsHvVV

— Phil Murphy (@PhilMurphyNJ) September 30, 2020
"It has taken longer than we hoped to get to this point. Many well-meaning leaders have their reasons for opposing legalization, and we take their objections seriously," he added. "But the overwhelming evidence points to a clear reality that this is something we must do to make our state both stronger and fairer."
Murphy also wrote about the economic toll of enforcing prohibition, the long-lasting consequences of having a marijuana conviction on a person's record and the fact that a growing number of states are legalizing cannabis for adult use.
"Voting Yes on Public Question #1 will legalize marijuana for adult use, while also creating a new regulatory structure to make sure operators are following the law and ensure that minors are not able to purchase the product. Legalization will not be the end of the story—there is more work to do, particularly in expunging past marijuana-related offenses. This is our chance to make history in New Jersey, and it's all up to you."
The governor said in July that legalizing cannabis is "an incredibly smart thing to do" both from an economic and social justice perspective.
Legalize it. pic.twitter.com/8gIbogvwW4

— Governor Phil Murphy (@GovMurphy) September 29, 2020
Legislators attempted to enact the policy change during the last session, but when negotiations stalled, they opted to put the question to voters in the form of a referendum. If the measure is approved on Election Day, the legislature will then have to pass implementing legislation containing details for how the legal cannabis market will work.
Recent polling indicates that the proposal has strong support among New Jersey voters. A survey from the law firm Brach Eichler that was released last week shows that 65 percent of likely voters are in favor of the policy change. That's consistent with the results of a poll the firm published last month, signaling that support is steady.
The governor's message to voters comes one week after NJ CAN 2020, a coalition of civil rights and drug policy reform groups, launched their first video ad promoting the legalization referendum.
In June, the state Assembly passed a cannabis decriminalization bill last month that would make possession of up to two ounces a civil penalty without the threat of jail time.
Read Murphy's full email in support of approving the legalization measure below: 
When I first announced my campaign for Governor, legalizing adult-use marijuana was one of my top priorities. It was as clear then as it is now — marijuana prohibition causes serious, lasting damage to our state, especially to the 35,000 mostly young, Black and Hispanic residents who are arrested for possession of marijuana every year. In fact, Black residents are 3.5 times more likely to be arrested for marijuana possession than White residents. Legalization would right those wrongs while also spurring massive economic development opportunities, job creation, and new tax revenue.
Now, we have the opportunity to get this done and finally legalize adult-use marijuana here in the Garden State, and I need your help to make it happen. Vote Yes on Public Question #1 on your ballot.
It has taken longer than we hoped to get to this point. Many well-meaning leaders have their reasons for opposing legalization, and we take their objections seriously. But the overwhelming evidence points to a clear reality that this is something we must do to make our state both stronger and fairer. Consider for example:
New Jersey spends about $147 million a year on the legal processing of marijuana possession and makes 35,000 annual arrests. Using our public safety dollars for marijuana arrests doesn't make us any safer. By legalizing adult-use marijuana, we can free up police resources to focus on serious, violent and unsolved crimes, and reinvest those saved dollars into social services.
Our current marijuana laws can ruin lives based on one decision. Under current law, a person can land in jail over marijuana – with a criminal record that stigmatizes them for life and can make it harder to get a job, an apartment or a credit card; to adopt a child; or to visit one's own children. Legalization has the potential to remove unfairly harsh punishments now suffered by entire families due to marijuana offenses.
Over the past decade, 11 other states and Washington, DC have all legalized adult-use marijuana. These states have not faced significant health or safety problems, have raised billions of dollars for vital public services, and have been able to focus law enforcement on more serious and violent crimes. We know that marijuana legalization works – and passing this ballot measure will allow New Jersey to take advantage of everything that we've learned from the states that went before us.
Voting Yes on Public Question #1 will legalize marijuana for adult use, while also creating a new regulatory structure to make sure operators are following the law and ensure that minors are not able to purchase the product. Legalization will not be the end of the story — there is more work to do, particularly in expunging past marijuana-related offenses.
This is our chance to make history in New Jersey, and it's all up to you. Vote Yes on Public Question #1. You may need to turn over your Vote by Mail ballot or flip to the second page to find Public Questions, so make sure to examine your ballot carefully.
Thank you,
Phil Murphy
Vermont Bill To Legalize Marijuana Sales In Question After Governor Cites Racial Justice Objections