Key Congressional Chair Says Marijuana Banking Vote Will Happen Over Groups' Objections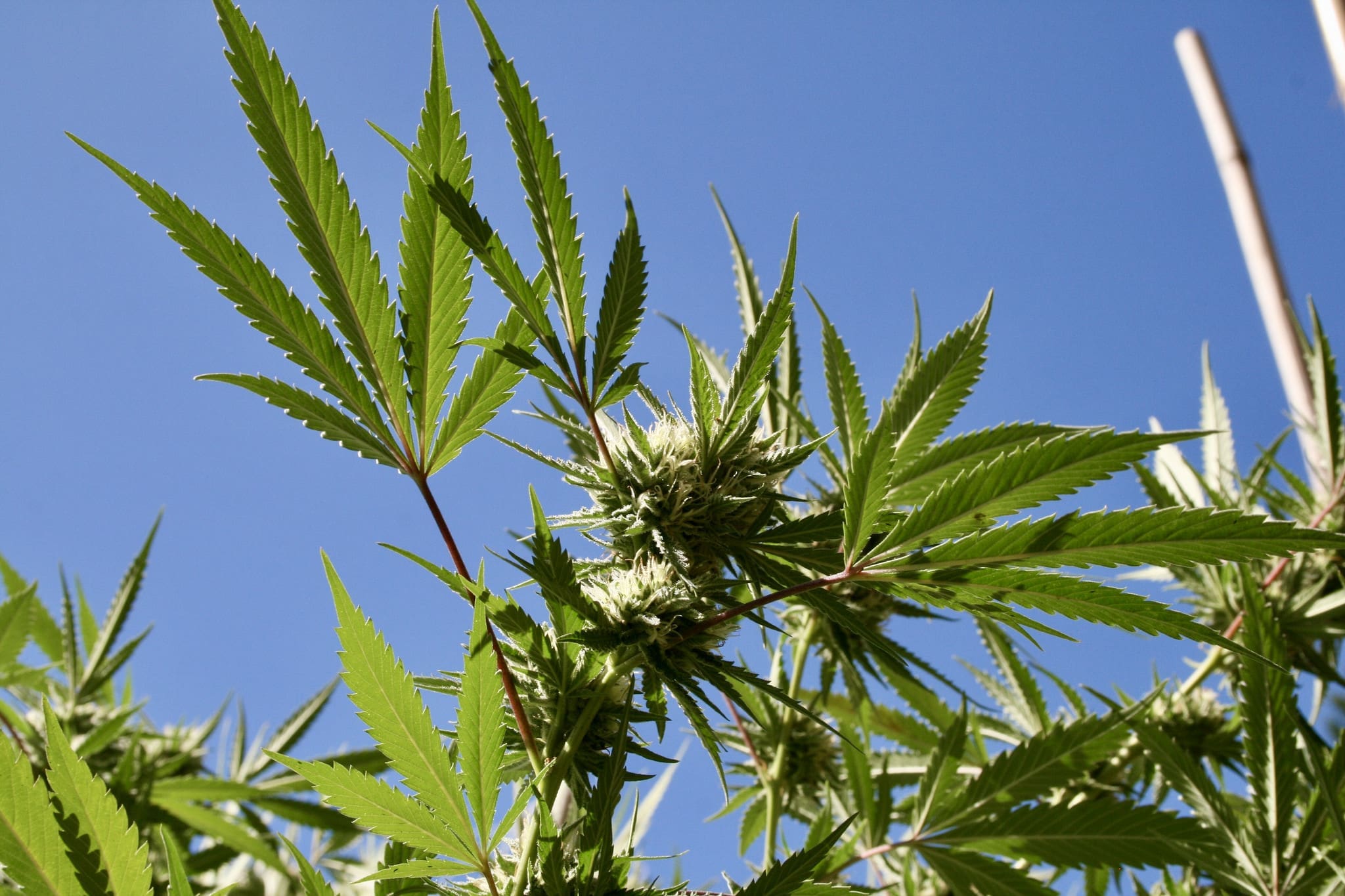 Rep. Maxine Waters (D-CA) said marijuana banking legislation will advance to the House floor despite the fact that some major advocacy groups are calling for a delay until more comprehensive cannabis reform is first passed.
The congresswoman, who chairs the House Financial Services Committee, told Marijuana Moment in an interview on Wednesday that she appreciates the concerns outlined by groups including the ACLU and Center for American Progress, which released a letter on Tuesday stating that they were worried that passing the banking bill would undermine broader reform efforts.
The problem, she said, is that Judiciary Committee Chairman Jerrold Nadler (D-NY) hasn't yet advanced the more wide-ranging legalization legislation those groups favor, leaving House leadership in a bind as they plan out the floor calendar.
"I know that leadership is in support of the Judiciary moving as fast as they possibly can with the bill that would deal with those civil rights issues," she said. "We just can't get from Judiciary exactly when they are going to do that."
"And so what's going to happen is Mr. Perlmutter's bill that gives safe harbor to the banks is going to move, and whenever Judiciary gets that bill done, then it's going to move too with the same kind of support that Mr. Perlmutter's bill is going to get," she said, referring to the Secure and Fair Enforcement (SAFE) Banking Act sponsored by Rep. Ed Perlmutter (D-CO).
"We've been working on it for six years—the banks are reticent to deal with the cannabis industry. The states are moving forward very quickly to authorize and support cannabis. All this cash is piling up. And so something has to be done to give safe harbor to the banks."
Perlmutter's bill was approved by Waters's House Financial Services Committee with a strong bipartisan vote in March, and certain advocates expected the full chamber to take it up before the summer recess. While that didn't pan out, Majority Leader Steny Hoyer (D-MD) informed the Democratic Caucus last week that he intends to hold a floor vote by the end of the month, his staff confirmed to Marijuana Moment. A vote has not yet been scheduled, however.
That announcement came one day after Senate Banking Chairman Mike Crapo (R-ID) said his panel would vote on cannabis banking reform, though he declined to provide a timeline beyond saying that he wants to get it done by the end of the year.
Hoyer's announcement took some advocates by unpleasant surprise, as they were under the impression that something like Nadler's Marijuana Opportunity, Reinvestment and Expungement (MORE) Act—which addresses social equity and restorative justice—would get a vote before the House worked to pass what's viewed as a largely industry-friendly banking bill.
"I just think it's a matter of timing. I think the Judiciary bill, whenever it's ready, it's going to move as quickly as they get it ready, and it will be supported," Waters said.
Perlmutter echoed that point in an interview with Marijuana Moment on Wednesday.
"We've had this passed [out of committee] for six months and certainly support all of what they're trying to do," he said, referring to his banking bill and the groups' call for comprehensive reform. "But we've got to get these things moving."
"That's what I'm trying to do, and I think we're going to be successful."
The congressman also said he agreed with Waters about the need for Judiciary to act.
"I think they're prepared to set a markup and move it, and I'm a cosponsor of that bill. But I want to get this one going," he said. "This sort of breaks the ice for everything else. That's been what we've talked about for a long time, and this one we've been working on a long time."
Rep. Matt Gaetz (R-FL), a close ally of the Trump administration, had sharp words for groups urging a delay on a marijuana banking vote, stating that it's "deeply disappointing that instead of adding to the coalition of the marijuana reform movement, we continue to find new and destructive ways to divide the coalition."
"It is unfortunate that some of the most left-wing elements of our pro-marijuana reform coalition are now making demands beyond freedom," he said. "The way we attract folks on the libertarian and right to our movement is to embrace freedom and to show it's both popular and helpful to people in their lives."
But while the congressman went on to say that calls for social equity and reparations "fatally divide the movement," he's also a cosponsor of Nadler's MORE Act that includes such provisions.
Rep. Eric Swalwell (D-CA) told Marijuana Moment that while he shares the groups' frustration over inaction on broader reform, he's going to support the banking bill when it comes to the floor because he has "a lot of constituents who would benefit greatly if we made reform in banking."
"It's just hard to look them in the eye and say I'm not going to support legislation that would help you immediately so you can help patients, help people who need it," he said. "I'm inclined this one to support if it came up for a vote, but I understand the sentiment. I'm frustrated too."
Jason Ortiz, vice president of the Minority Cannabis Business Association, told Marijuana Moment that while he similarly understands where groups like ACLU are coming from, the banking bill isn't entirely about bolstering the industry and would also serve disadvantaged communities.
"SAFE banking would open bank financing sources to cannabis companies allowing approved social equity applicants to enter the market without accepting predatory terms from private investors just to open their doors," he said. "Many entrepreneurs of color are looking to start their businesses immediately and become the success stories that will spur further support and investment in our communities."
"While I understand and respect the position of our allies in advocacy, current social equity applicants should not be held hostage until we can enact legislation unlikely to pass under the current administration," he said. "Doing so would give the multi-state operators even more of a head start which will widen the ownership gap in the cannabis industry."
But Jasmine Tyler, advocacy director of the U.S. Program for Human Rights Watch, which also signed the Tuesday letter to House leaders, took a different view.
"Civil and human rights groups, criminal justice and drug policy advocates, faith leaders, and doctors have all called for the repeal of the US's racialized marijuana enforcement and start repairing harms done to communities for decades," she told Marijuana Moment. "For House Leadership to prioritize a bill that would advance banking rights over human rights is a travesty."
Asked whether she had a message for the groups requesting a delay on the banking legislation, Waters said, "I don't, except to say that the Democratic Caucus supports ensuring that minorities and others who have been disadvantaged, who've been unfairly incarcerated by those marijuana laws, must be supported in ways that will help them to benefit from this new industry."
"We're all waiting for the bill. We're desperately waiting for that bill," she said. "As soon as this gets ready, we're all going to get forcefully behind it."
Justin Strekal, political director of NORML, told Marijuana Moment that Waters is "one of the most effective champions of cannabis reform, from successfully moving the SAFE Banking Act swiftly out of committee earlier this year to being one of the original lead sponsors of the MORE Act."
"After a successful vote on the banking bill, it will be time for cannabis advocates and the industry to unite behind the MORE Act to ensure passage this Congress," he said.
"We are encouraged by the comments from Chairwoman Waters," Neal Levine, CEO of the Cannabis Trade Federation, said. "While both industry and advocacy groups are seeking more substantial reforms, the banking issue is something that can be addressed immediately on a bipartisan basis. This is a move that should be cheered, as it will greatly enhance public safety and protect workers in states that have made the rational choice to end prohibition and regulate the sale of cannabis."
Aaron Houston contributed reporting from Capitol Hill for this story.
This story has been updated to include comments from Perlmutter, Gaetz, Swalwell, Cannabis Trade Federation and Human Rights Watch.
Civil Rights Groups Urge Congress To Delay Marijuana Banking Vote
Photo courtesy of Brian Shamblen.