USDA Official Says There Are 'Challenges' Giving Hemp Farmers Insurance Coverage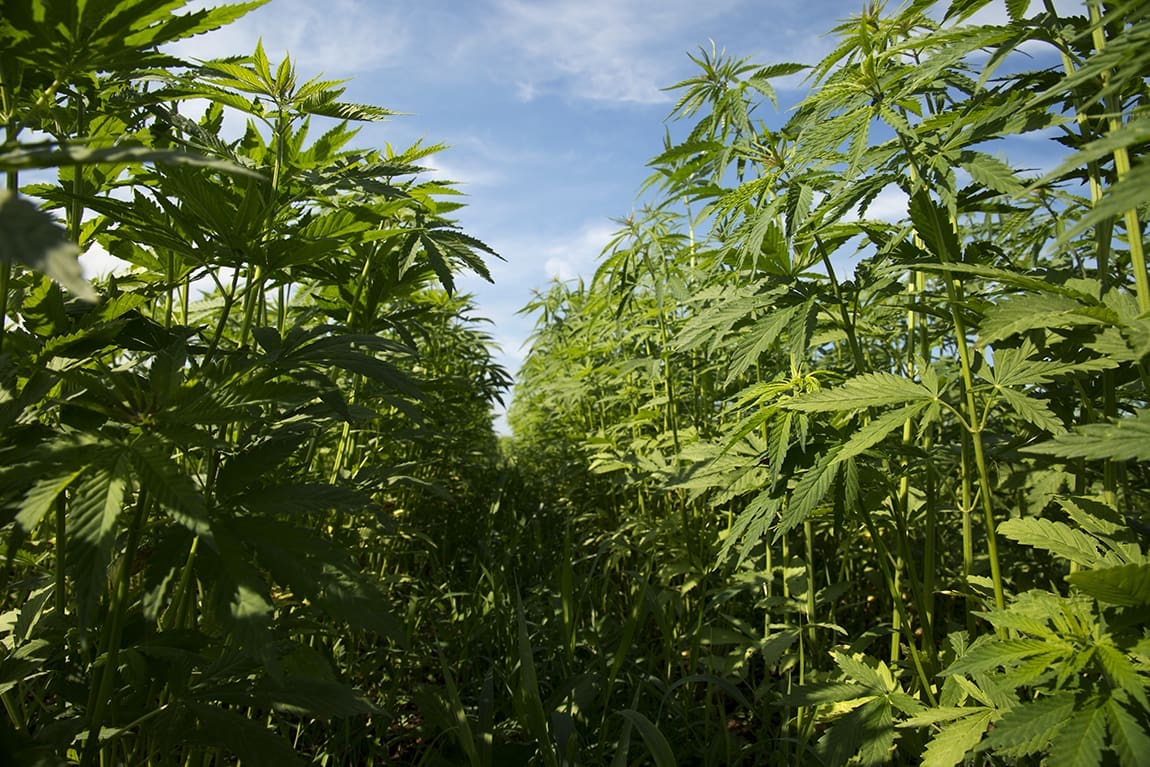 Providing crop insurance to hemp farmers might be a bit trickier than lawmakers expected when the crop was federally legalized.
During a House Agriculture Committee hearing last week, panel leadership raised questions about the logistics of covering the plant through the U.S. Department of Agriculture (USDA).
Chairman Collin Peterson (D-MN) told Bill Northey, undersecretary for farm production and conservation at USDA, that he doesn't see "how in the world you're going to come up with a product for hemp."
While there's significant interest among farmers and other stakeholders in capitalizing on hemp since its legalization through the 2018 Farm Bill, Northey said in response that are "challenges coming up with a product [for hemp] that fairly represents the risk, and understanding how it should be priced."
"Providing effective risk management options for hemp producers was an important part of the 2018 Farm Bill," the official said in separate written testimony.
Rep. Mike Conaway (R-TX), ranking member on the committee, said hemp legalization has "opened a Pandora's box" and added that the crop's THC levels can increase when it's stressed under conditions such as drought. If the THC content goes above the legal definition of 0.3 percent, that'd mean the federal government would essentially be "insuring an illegal product."
Watch the committee discuss hemp in the video below:
The panel's hemp discussion was first reported by IEG Policy.
Despite the skepticism Peterson expressed on the feasibility of hemp insurance during the hearing, his general interest in the rollout of the crop's legalization is clear.
The chairman visited Kentucky over the weekend and spoke about hemp with that state's agriculture commissioner.
Honored to host Rep Collin Peterson (D-MN) Chair of House Agriculture Committee at @murraystateuniv & @HempWood_ to discuss #Hemp policy. @msuagriculture is leading America in valuable hemp research! #KY1 pic.twitter.com/dxcgTVP02Y

— James Comer (@KYComer) September 22, 2019
Last year, Peterson said he might even consider growing hemp on his own farm.
"I'm looking at it," he said at the time. "There's a big market for this stuff that we've been ceding to Canada and other places."
USDA announced in August that hemp farmers operating under the previous version of congressional agriculture legislation will be eligible for crop insurance under the Whole-Farm Revenue Protection program, but only for fiber, flower or seeds. Insurance coverage for the full plant isn't available yet.
Agriculture Secretary Sonny Perdue said that his department is working through the data "as quickly as possible" to develop a hemp crop insurance program.
Meanwhile, USDA is still in the process of establishing general regulations for hemp, which it said would be released, at least on an interim basis, ahead of the 2020 planting season.
21 State Attorneys General Urge Congress Protect State Marijuana Programs From Federal Interference
Photo courtesy of Brendan Cleak.