Governors Across U.S. Push For Marijuana Reform In 2021 Speeches And Budget Plans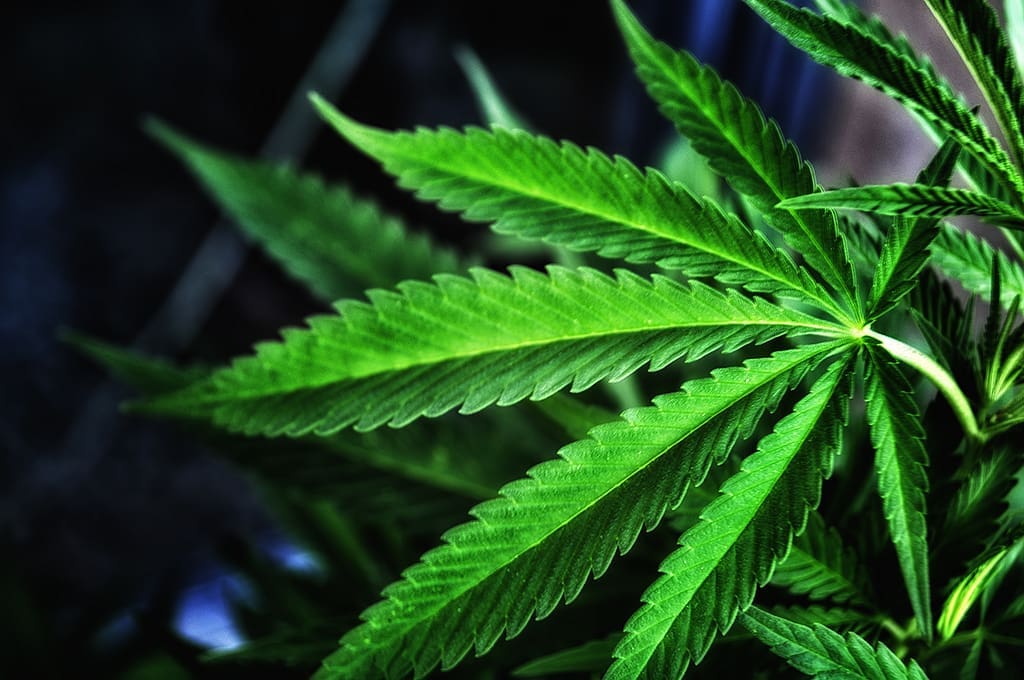 The new year is already shaping up to be a big one for marijuana reform. And activists and lawmakers are finding allies in governors across the country, with numerous State of the State addresses and budget speeches including calls for legalization.
From New York to New Mexico, top policymakers have signaled that cannabis policy reform is a legislative priority for 2021. To date, at least 11 governors have proactively brought up marijuana in their formal addresses, budget plans or press briefings so far, with more expected to come.
While the governors might not be able to unilaterally enact the reforms they're seeking, their support for the issue could significantly improve the chances of cannabis policy changes succeeding this year, at least in some states.
Here's a look at what governors are saying about marijuana policy in 2021: 
Connecticut
Gov. Ned Lamont (D) included a call to legalize cannabis in his annual State of the State address in January, stating that the policy change is "happening all around us" in neighboring states.
"Let's not surrender these opportunities to out-of-state markets or, even worse, underground markets," he said.
The governor followed up the next month by including a legalization proposal in his 2021 budget request.
Lamont, who convened an informal work group in recent months to make recommendations on the policy change, said his budget plan will involve establishing a "comprehensive framework for the cultivation, manufacture, sale, possession, use, and taxation of cannabis that prioritizes public health, public safety, and social justice."
He made a push for legalization in last year's State of the State speech, too. And he also discussed the proposal in a budget address that year.
Kansas
As lawmakers introduced marijuana reform bills, the governor of Kansas earlier this month unveiled a plan to legalize medical cannabis and use the resulting tax revenue to fund Medicaid expansion.
Gov. Laura Kelly (D) held a press conference to announce her legislation, explaining that it "establishes the regulatory framework for the cultivation, testing, distribution, prescription and purchase of medical marijuana."
"The introduction of this bill in itself is a win for Kansans, who will benefit from medical marijuana—something that, once again, our neighbors in Oklahoma and Missouri have already recognized and addressed," she said.
Kentucky
During his State of the Commonwealth address in January, Gov. Andy Beshear (D) said Kentucky should pursue cannabis reform.
"Speaking of laws that unduly restrict us from growth and innovation, it is time to legalize medical marijuana," the governor said during his speech, adding that he also wants to allow sports betting.
Legislation to enact medical cannabis legalization was filed right around the time Beshear made the address.
Minnesota
In Minnesota, Gov. Tim Walz (D) talked about the need to legalize marijuana last month as a means to boost the economy and promote racial justice.
During a briefing focused on his budget proposal for the 2022-23 biennium, the governor said he was open to allowing sports betting, but lawmakers should "take a look at recreational cannabis" to increase tax revenue.
Not only would tax revenue from adult-use marijuana "dwarf" those collected through sports betting, he said, but legalization would also help address "the equity issue and, quite honestly, the racial impact of our cannabis laws."
Walz did not include a request to legalize through his budget, however. Meanwhile, top Minnesota lawmakers introduced a bill earlier this month that would legalize cannabis in the state.
Nevada
The governor of Nevada said last month that his budget proposal contains provisions to keep marijuana tax revenue flowing to schools in the state.
Gov. Steve Sisolak (D) discussed his fiscal plan during a State of the State address, saying it "ensures marijuana tax dollars will continue to fund education, to ensure districts can meet the needs of students during the pandemic and beyond."
"The 2019 Legislature approved SB 545 which requires the proceeds of the 10% excise tax imposed on recreational sales of marijuana products to be deposited to the [Distributive School Account]," the governor's budget says. "This new education funding did not offset general fund and was placed in the account as an enhancement. This is continued in the 2021-2023 budget."
New Jersey
Gov. Phil Murphy (D) said during his State of the State address last month that "we are on the verge of passing an innovative and groundbreaking set of laws to reform our historically unjust approach to marijuana and cannabis."
Advocates had hoped that the legislature would have moved quicker to approve enabling legislation after voters approved a legalization referendum in November, but disagreements between lawmakers and the governor over certain provisions concerning underaged people have delayed the reform.
New Mexico
During her State of the State speech last month, Gov. Michelle Lujan Grisham (D) reiterated her commitment to legalizing marijuana in the state in 2021.
The governor discussed cannabis reform as a means to generate needed tax revenue amid the coronavirus pandemic and create jobs, saying a "crisis like the one we've experienced last year can be viewed as a loss or as an invitation to rethink the status quo—to be ambitious and creative and bold."
"That kind of thinking includes, of course, recreational cannabis and the tens of thousands of jobs and hundreds of millions in new revenue it will bring to our state," she said.
Prior to the annual address, Lujan Grisham released an agenda for 2021 that included legalization among a list of legislative priorities.
Lawmakers appear to be going along, with a cannabis legalization bill clearing a House committee this week.
New York
Gov. Andrew Cuomo (D) has frequently discussed plans to legalize marijuana through the budget this year.
For the third year in a row, he included the reform proposal in his budget request, and he recently announced that he will be sending an amended version to the legislature in hopes of striking a deal with legislators who were critical of certain provisions of his original proposal.
In his State of the State address last month, the governor said New York "will legalize adult-use recreational cannabis, joining 15 other states who've already done so."
"This will raise revenue and will end the over-criminalization of this product that has left so many communities of color over-policed and over-incarcerated," he said.
Cuomo first previewed the details of his legalization plan in January during a budget speech.
"We also propose legalizing adult-use cannabis, which would raise about $350 million," he said, adding that "$100 million would go to a social equity fund. That would still give us $250 million towards the budget and our needs."
On Tuesday, the governor revealed details of the amended budget plan to legalize marijuana that he sent to the legislature, with new provisions to allow cannabis delivery services and a refined approach to penalties for unlawful sales.
Pennsylvania
The governor of Pennsylvania said earlier this month that marijuana legalization is a priority as he begins annual budget negotiations with lawmakers. However, his formal spending request doesn't contain any legislative language to actually accomplish the cannabis policy change.
In a supplementary legislative plan for 2021, Gov. Tom Wolf (D) said that "Pennsylvania has built a successful medical marijuana program through bipartisan work," and now "it's time to take the next step and legalize recreational marijuana in the commonwealth with an emphasis on helping businesses and restorative justice."
Prior to his budget speech, Wolf said in an agenda that enacting the cannabis policy change should be part of the state's economic recovery and would also promote social equity.
With neighboring states moving toward legalization, he said "Pennsylvania cannot afford to be left behind."
Virginia
Marijuana prohibition was intentionally set up "generations ago" to discriminate against people of color, the governor of Virginia said last month, calling for legalization to resolve those disparities during a State of the Commonwealth address.
Gov. Ralph Northam (D) said cannabis criminalization is an example of how "our criminal justice system treats different people unfairly," adding that Black people are more likely to be arrested for marijuana than white people despite comparable rates of usage.
The speech came on the same day that the governor unveiled a comprehensive legalization bill, which is being carried by leaders in both the House and Senate
He separately unveiled a budget proposal in December that "lays the groundwork to legalize marijuana" by including millions of dollars to support efforts to expunge cannabis convictions as well as steps to set up the state to eventually implement a system of commercial sales.
"We know that laws to ban marijuana historically were based in discrimination, and criminalization laws have disproportionately harmed minority communities," Northam said in a speech announcing the budget.
Both the House and Senate approved their own versions of the marijuana legalization legislation this month, and now lawmakers are taking steps to reconcile the differences into a single proposal to send to Northam's desk.
Wisconsin
On Tuesday, Gov. Tony Evers (D) unveiled a plan to legalize marijuana as part of his budget proposal.
"Legalizing and taxing marijuana in Wisconsin—just like we do already with alcohol—ensures a controlled market and safe product are available for both recreational and medicinal users," he said in a statement, "and can open the door for countless opportunities for us to reinvest in our communities and create a more equitable state."
Evers, who first announced he would put legal cannabis in his fiscal request earlier this month, didn't specifically mention the policy during his budget speech on Tuesday. But the text of the plan as submitted to lawmakers offers an in-depth look at what the program would look like.
The proposal is already getting significant pushback from leaders in the Republican-controlled legislature. But some members have signaled an interest in enacting more modest cannabis reforms such as decriminalization or allowing medical cannabis.
Top New York Lawmaker Says Pass Legislature's Marijuana Legalization Bill Before Governor Negotiations
Photo courtesy of Carlos Gracia.
Mississippi Supreme Court Overturns Medical Marijuana Legalization Ballot That Voters Approved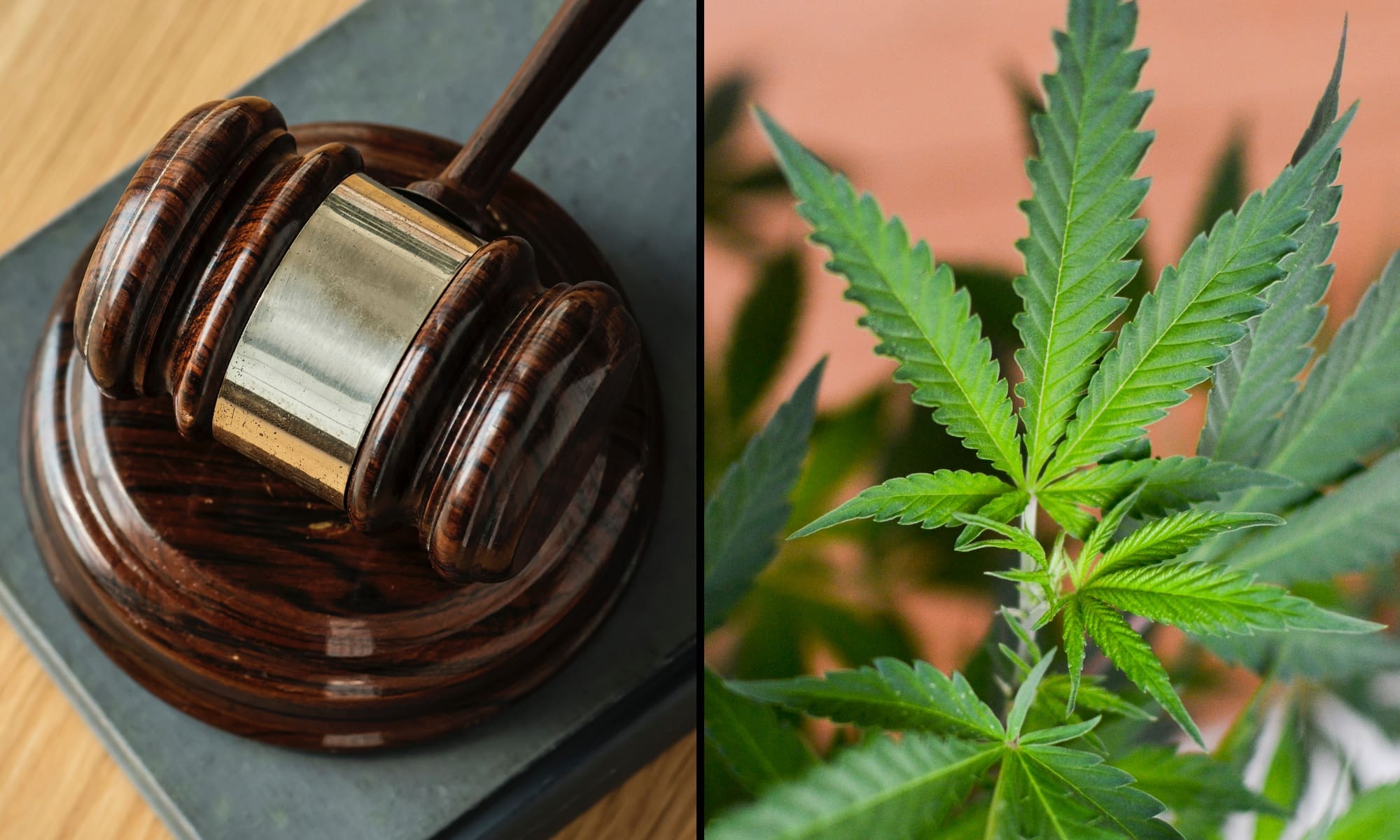 A voter-approved initiative to legalize medical marijuana in Mississippi has been overturned by the state Supreme Court.
On Friday, the court ruled in favor of a Mississippi mayor who filed a legal challenge against the 2020 measure, nullifying its certification by the Secretary of State. The lawsuit was unrelated to the reform proposal itself, but plaintiffs argued that the constitutional amendment violated procedural rules in place.
While the court acknowledged that a "strong, if not overwhelming, majority of voters of Mississippi approved Initiative 65" to legalize medical cannabis in the state, Madison Mayor Mary Hawkins Butler's (R) petition was valid for statutory reasons.
Madison's challenge cites a state law stipulating that "signatures of the qualified electors from any congressional district shall not exceed one-fifth (1/5) of the total number of signatures required to qualify an initiative petition for placement upon the ballot." But that policy went into effect when Mississippi had five congressional districts, and that's since been reduced to four, making it mathematically impossible to adhere to.
The state pushed back against the lawsuit and argued that a plain reading of the state Constitution makes it clear that the intention of the district-based requirement was to ensure that signatures were collected in a geographically dispersed manner—and the result of the campaign met that standard.
But in the court's ruling released on Friday, the justices said that their hands were tied. The legislature or administration might be able to fix the procedural ballot issue, but it had to follow the letter of the law.
"We find ourselves presented with the question squarely before us and nowhere to turn but to its answer," the decision states. "Remaining mindful of both the November 3, 2020 election results and the clear language in section 273 seeking to preserve the right of the people to enact changes to their Constitution, we nonetheless must hold that the text of section 273 fails to account for the possibility that has become reality in Mississippi."
In sum, a Census-driven change in the number of congressional districts in Mississippi "did, indeed, break section 273 so that, absent amendment, it no longer functions," meaning there's no legal way to pass a constitutional ballot initiative in the state.
"Whether with intent, by oversight, or for some other reason, the drafters of section 273(3) wrote a ballot-initiative process that cannot work in a world where Mississippi has fewer than five representatives in Congress. To work in today's reality, it will need amending—something that lies beyond the power of the Supreme Court."
"We grant the petition, reverse the Secretary of State's certification of Initiative 65, and hold that any subsequent proceedings on it are void," the court ruled.
One justice who dissented said that the district-based requirement is arbitrary as it concerns Mississippi elections. While the federal government defines the state as having five congressional districts, the state Constitution "lays out the five districts," and "there have been zero changes to the five districts" as far as the state's laws are concerned.
In any case, this marks a major defeat for cannabis reform activists in the state who collected more than 214,000 signatures for their measure and saw 68 percent of voters approve it last year.
Under the voter-approved initiative, patients with debilitating medical issues would have been allowed to legally obtain marijuana after getting a doctor's recommendation. The proposal included 22 qualifying conditions such as cancer, chronic pain and post-traumatic stress disorder, and patients would have been able to possess up to 2.5 ounces of marijuana per 14-day period.
There was an attempt in the legislature to pass a bill to legalize medical marijuana in the event that the court overruled the voter-approved initiative, but it failed to be enacted by the session's end.
This is the latest state Supreme Court setback to affect cannabis reform efforts.
Last month, the Florida Supreme Court dealt a critical blow to marijuana activists working to legalize marijuana in the state—killing an initiative that hundreds of thousands of voters have already signed and forcing them to start all over again if they want to make the 2022 ballot.
While a Nebraska campaign collected enough signatures to qualify a reform initiative in 2020, the state Supreme Court shut it down following a legal challenge. It determined that the measure violated the state's single-subject rule, much to the disappointment of advocates.
Read the Mississippi Supreme Court ruling on the medical cannabis initiative below: 
Mississippi Supreme Court m… by Marijuana Moment
Congressional Bill Filed To Protect Marijuana Consumers From Losing Public Housing
Photo elements courtesy of rawpixel and Philip Steffan.
Congressional Bill Filed To Protect Marijuana Consumers From Losing Public Housing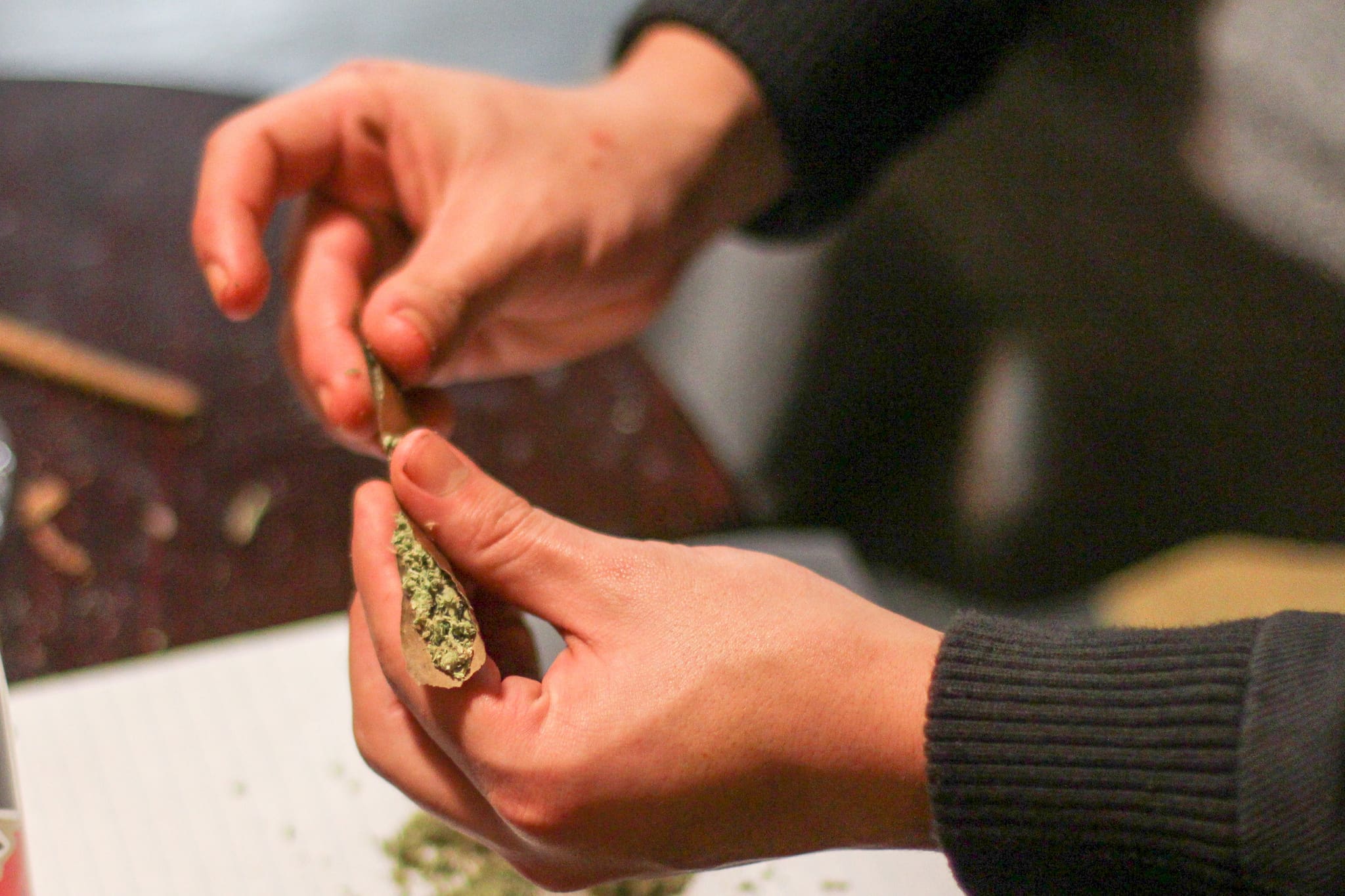 A congresswoman on Thursday reintroduced a bill that would allow people living in federally assisted housing to use marijuana in compliance with state law without fear of losing their homes.
As it stands, people living in public housing are prohibited from using controlled substances in those facilities regardless of state law, and landlords are able to evict such individuals. But the bill from Rep. Eleanor Holmes Norton (D-DC) would change that.
It would provide protections for people living in public housing or Section 8 housing from being displaced simply for using cannabis in states that have legalized it for medical or recreational purposes.
"Individuals living in federally assisted housing should not be denied admission, or fear eviction, for using a legal product," Norton said on Thursday. "Adult use and/or medical marijuana is currently legal in 36 states and the District of Columbia, and over 90 percent of Americans support legalized medical marijuana."
The legislation would also require the head of the Department of Housing and Urban Development (HUD) to enact regulations that restrict smoking marijuana at these properties in the same way that tobacco is handled.
"HUD, like DOJ, should not be allowed to enforce federal marijuana laws where states have taken action to legalize marijuana," the congresswoman said, referring to a congressionally approved rider that prevents the Department of Justice from interfering with state medical cannabis laws.
Norton filed earlier versions of the Marijuana in Federally Assisted Housing Parity Act in 2018 and 2019, but they did not receive hearings or votes.
In 2018, a Trump administration official said that she was working to resolve conflicting federal and state marijuana laws as it applies to residency in federally-subsidized housing, but it's not clear what came of that effort.
Rep. Alexandria Ocasio-Cortez (D-NY) also raised the issue during a committee hearing in 2019, pressing former HUD Secretary Ben Carson on policies that cause public housing residents and their families to be evicted for committing low-level offenses such as marijuana possession.
She pointed to two specific HUD policies: the "one strike" rule, which allows property managers to evict people living in federally assisted housing if they engage in illicit drug use or other crimes, and the "no fault" rule, which stipulates that public housing residents can be evicted due to illicit drug use by other members of their household or guests—even if the resident was unaware of the activity.
Ocasio-Cortez and then-Sen. Kamala Harris (D-CA) also filed legislation that year that would protect people with low-level drug convictions from being denied access to or being evicted from public housing.
Sen. Jeff Merkley (D-OR) also introduced an affordable housing bill last year that included a provision to prevent landlords from evicting people over manufacturing marijuana extracts if they have a license to do so.
Read the text of the marijuana housing legislation below: 
Norton cannabis housing bill by Marijuana Moment
Drug Possession Is Officially A Crime Again In Washington, But As A Misdemeanor Instead Of Felony
Photo courtesy of Martin Alonso.
FDA Clears Researchers To Study MDMA Use By Therapists Being Trained In Psychedelic Medicine
The Food and Drug Administration (FDA) has already authorized clinical trials into the therapeutic potential of MDMA for patients with post-traumatic stress disorders—but now it's given the green light to a psychedelics research institute to expand its studies by administering the substance to certain therapists.
Volunteer therapists who are being trained to treat people with PTSD will be able to participate in the Phase 1 trials to gain personal experience with the treatment option. This is a complementary research project that comes as the Multidisciplinary Association for Psychedelic Studies (MAPS) is in the process of conducting Phase 3 trials involving people with the disorder.
The development comes months after Canadian regulators announced that certain therapists would be allowed to take psilocybin in order to gain a better understanding of the psychedelic when treating patients.
MAPS sought permission to proceed with the therapist-specific trials in 2019, but FDA placed them on a 20-month hold because of concerns about the merits, risks and credentials of investigators. MAPS appealed that hold, providing evidence about the study's scientific value and ability of its staff, and FDA cleared them on Tuesday.
The U.S. FDA granted MAPS' appeal of the clinical hold on the Phase 1 #research study to assess the safety and psychological effects of #MDMA-assisted #therapy in healthy volunteer therapists.

Read the full press release: https://t.co/1PUJ9mpIQk pic.twitter.com/MnEyUSY6TB

— MAPS (@MAPS) May 13, 2021
The organization "chose to dispute" FDA's hold not just because of the impact it had on the planned studies, "but in an attempt to resolve an ongoing issue with the FDA regarding investigator qualifications across studies," it said in a press release on Wednesday.
"While the term 'dispute' may seem adversarial, this process can actually strengthen the relationship and trust between us and our review Division and ensures the Division has support on this project from the [FDA] Office of Neuroscience," MAPS Public Benefit Corporation (PBC) CEO Amy Emerson said. "This decision demonstrates how our strategic, data-driven strategy in challenging the FDA rulings can be successful."
Now MAPS is able to launch the Phase 1 clinical trials into MDMA-assisted therapy for therapists.
It will be designed to "measure development of self-compassion, professional quality of life, and professional burnout among clinicians delivering the treatment to patients," the association said.
Getting personal experience with the substance "is widely considered to be an important element in preparation and training to deliver psychedelic-assisted therapies."
This will "support the goals of the MDMA Therapy Training Program to provide comprehensive training to future providers," and it "builds capacity to deliver quality, accessible care to patients, pending approval of MDMA-assisted therapy as a legal prescription treatment," MAPS PBC Director and Head of Training and Supervision Shannon Carlin said.
FDA first granted MAPS's request for an emergency use authorization for MDMA in PTSD in 2017. The organization expects to complete its Phase 3 trails in 2022.
The scientific expansion move also comes as the psychedelics decriminalization movement continues to build in the U.S.
Nebraska Activists Relaunch Medical Marijuana Ballot Campaign After Legislative Filibuster Blocks Bill