Marijuana Delivery Services Added To New York Governor's Revised Legalization Proposal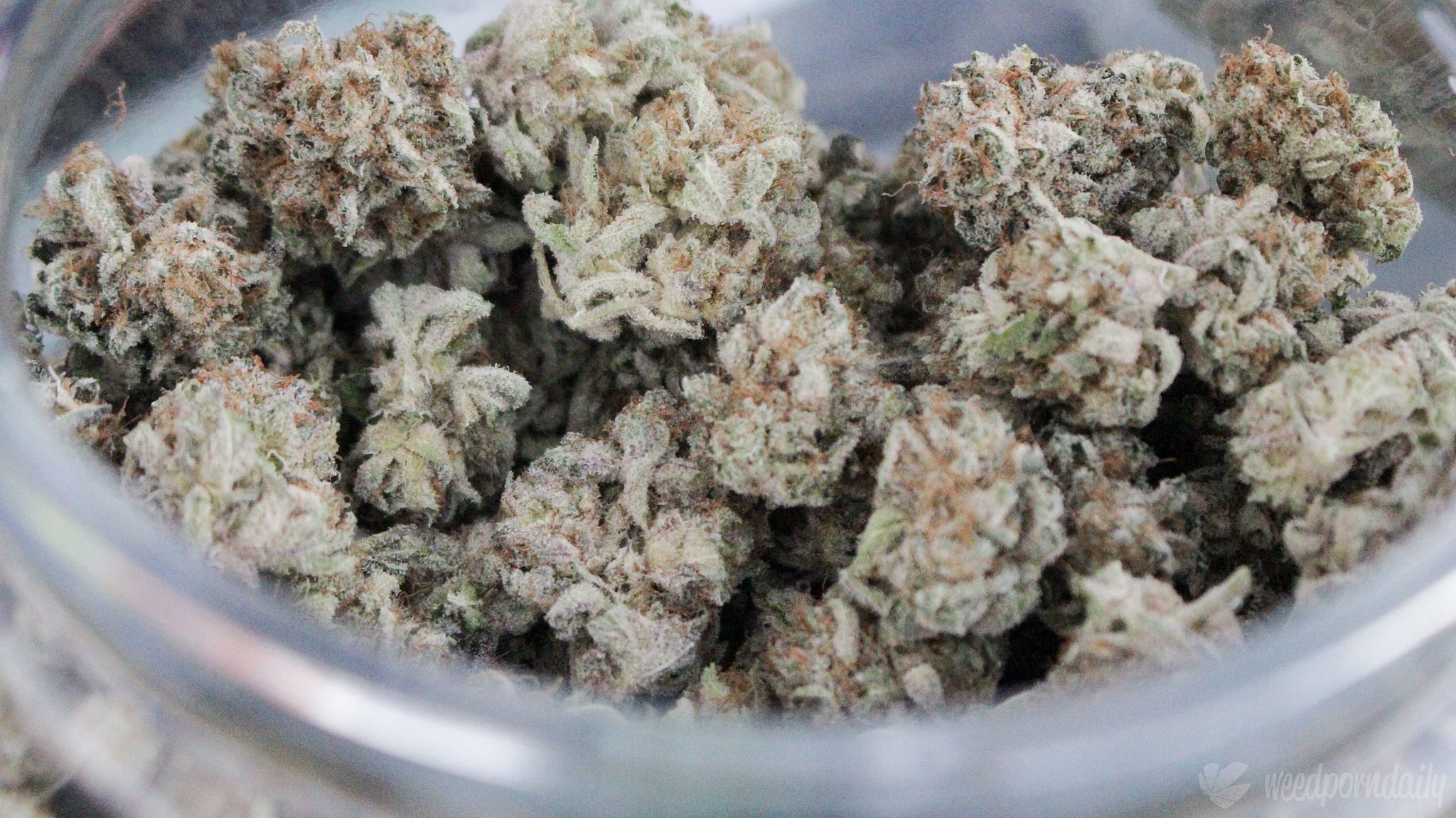 The governor of New York on Tuesday revealed details of an amended budget plan to legalize marijuana, with new provisions to allow cannabis delivery services and a refined approach to penalties for unlawful sales.
Gov. Andrew Cuomo (D) first announced that he would be sending a revised version of his reform proposal to the legislature on Monday. The hope is that these changes will satisfy lawmakers and advocates who took issue with several components of his original plan, which was filed last month.
There are three main amendments: 1) allow marijuana deliveries, 2) lower penalties for selling cannabis to underage people or illegally selling large volumes of marijuana and 3) create a new framework for how social equity grants are distributed.
"As we work to reimagine, rebuild and reopen New York, we're taking every opportunity to address and correct decades of institutional wrongs to build back better than ever before," Cuomo said in a press release. "We know that you cannot overcome a problem without first admitting there is one."
"Our comprehensive approach to legalizing and regulating the adult-use cannabis market provides the opportunity to generate much-needed revenue, but it also enables us to directly support the communities most impacted by the war on drugs by creating equity and jobs at every level, in every community in our great state," he said.
The governor said that adding a delivery licensing option will open up opportunities to participate in the industry with a lower cost of entry. There would be a local opt-out option for individual jurisdictions to ban delivery services, however.
Cuomo's decision to revise his proposal to lower penalties for selling cannabis to those under 21 is directly responsive to criticism from advocates over his original plan. Advocates and legislators said that making such activity a class D felony punishable by up to 2.5 years in prison, as it was initially drafted, was counterproductive to the goal of ending marijuana criminalization and would disproportionately impact black New Yorkers.
Now the amended measure would make underage cannabis sales a class A misdemeanor that carries a maximum $1,000 fine and up to a year in jail.
The governor's proposal "reflects national standards and emerging best practices to promote responsible use, limiting the sale of cannabis products to adults 21 and over and establishing stringent quality and safety controls including strict regulation of the packaging, labeling, advertising, and testing of all cannabis products," his office said.
With respect to social equity, the amended plan doesn't seem to increase grant funding as advocates had called for; rather, Cuomo lays out specifics on how the funds will be managed and what those dollars will specifically support.
Eligible community-based nonprofits and local governments could apply for grants to go to services like job training, mental health treatment, housing and financial literacy. Funds, which will total $100 million over the first four years of legalization and then $50 million annually after that, may "also be used to further support the social and economic equity program," it says.
The change concerns how the money will be distributed. Grants would be administered by the Empire State Development Corporation and allocated through the Department of State in coordination with the departments of Labor and Health, the Division of Housing and Community Renewal and the offices of Addiction Services and Child and Family Services. The Division of Budget would also have to sign off on how the grants are distributed.
It remains to be seen whether these amendments will meet the standards of legislative leaders who've strongly pushed back against Cuomo's initial proposal. It does seem to address some key concerns, but it maintains, for example, a prohibition on home cultivation that advocates view as central to ensuring equitable access to cannabis products.
"After advocates highlighted shortcomings in Gov. Cuomo's marijuana legalization plan, the governor has announced amendments to his proposal," Melissa Moore, New York State Director of the Drug Policy Alliance, said. "By reducing criminal penalties and allowing marijuana delivery services, the Governor has taken steps to address decades of disparate marijuana criminalization. There's no question this shift comes in response to powerful organizing for marijuana justice across the state and in the legislature."
The full legislative text of the Cuomo's 30-day budget amendments have not yet been made available, and so some of the specific details of how his plan would change are unknown for now.
A comprehensive bill supported by top lawmakers and advocates that's been introduced in the legislature does include a home grow option—one of several differences that could make or break an agreement ahead of the April 1 budget deadline.
Earlier this month,  Lt. Gov. Kathy Hochul (D) told Marijuana Moment in an interview that there would be room for revisions to the governor's plan, stating that "much of it is going to be negotiated with the legislature, and all these details can be resolved with their input as well."
Ongoing areas of disagreement have led some lawmakers to push for the passage of the separate legalization bill first and then begin negotiations with Cuomo after that's done.
Assembly Majority Leader Crystal Peoples-Stokes (D) said recently that "[the Marijuana Regulation and Taxation Act] should be passed on the floor of the legislature," referring to a separate plan filed by lawmakers. "There are a number of things that need to be fixed [in the governor's proposal], and if they're not fixed, then we'll be here next year trying to do the same thing."
Moore said that while the changes to the governor's plan "are a move in the right direction, they are not a substitute for the more comprehensive Marijuana Reform and Taxation Act (MRTA), which remains the gold standard reform bill in the Legislature."
"That must be the starting point as it has stronger equity and community reinvestment provisions and a more balanced governance structure for the Office of Cannabis Management than the Governor's proposal," she said. "We urge its swift passage to secure justice, jobs, equity, and true community investment for millions of New Yorkers."
Cuomo made clear on Monday that he sees the budget process as the way to enact the policy change.
"It is a controversial topic. It's a controversial and a difficult vote. I get it," he said. "I believe if we don't have it done by the budget, we're not going to get it done. And I think it would be a failing if we don't get it done this year and I think that would be a mistake."
"We're setting up a new bill that reflects the conversations we've had, but I'm hopeful that we can come to an agreement and we can get it done," he added. "But I believe—because I've seen this movie before—if we don't get it done by April 1, we won't get it done."
This is the third year in a row that Cuomo has included a legalization proposal in his budget plan. The last two times, negotiations with the legislature stalled amid disagreements over certain components such as the tax structure for the market and funding for social equity programs.
Regardless of which direction the legislature ultimately goes on this issue, there's growing recognition in the state that legalization is an inevitability.
The top Republican in the New York Assembly said in December that he expects the legislature to legalize cannabis this coming session.
Senate Majority Leader Andrea Stewart-Cousins (D) said in November that she also anticipates that the reform will advance in 2021, though she noted that lawmakers will still have to decide on how tax revenue from marijuana sales is distributed.
Cuomo also said that month that the "pressure will be on" to legalize cannabis in the state and lawmakers will approve it "this year" to boost the economy amid the health crisis.
The push to legalize in New York could also be bolstered by the fact that voters in neighboring New Jersey approved a legalization referendum in November.
Separately, several other bills that focus on medical marijuana were recently prefiled in New York, and they touch on a wide range of topics—from tenants' rights for medical cannabis patients to health insurance coverage for marijuana products.
Washington Lawmakers Approve Drug Decriminalization Bill In Committee Vote
Photo courtesy of WeedPornDaily.