Marijuana Prohibition Was Designed As Racist System, Virginia Governor Says In State Of The Commonwealth Speech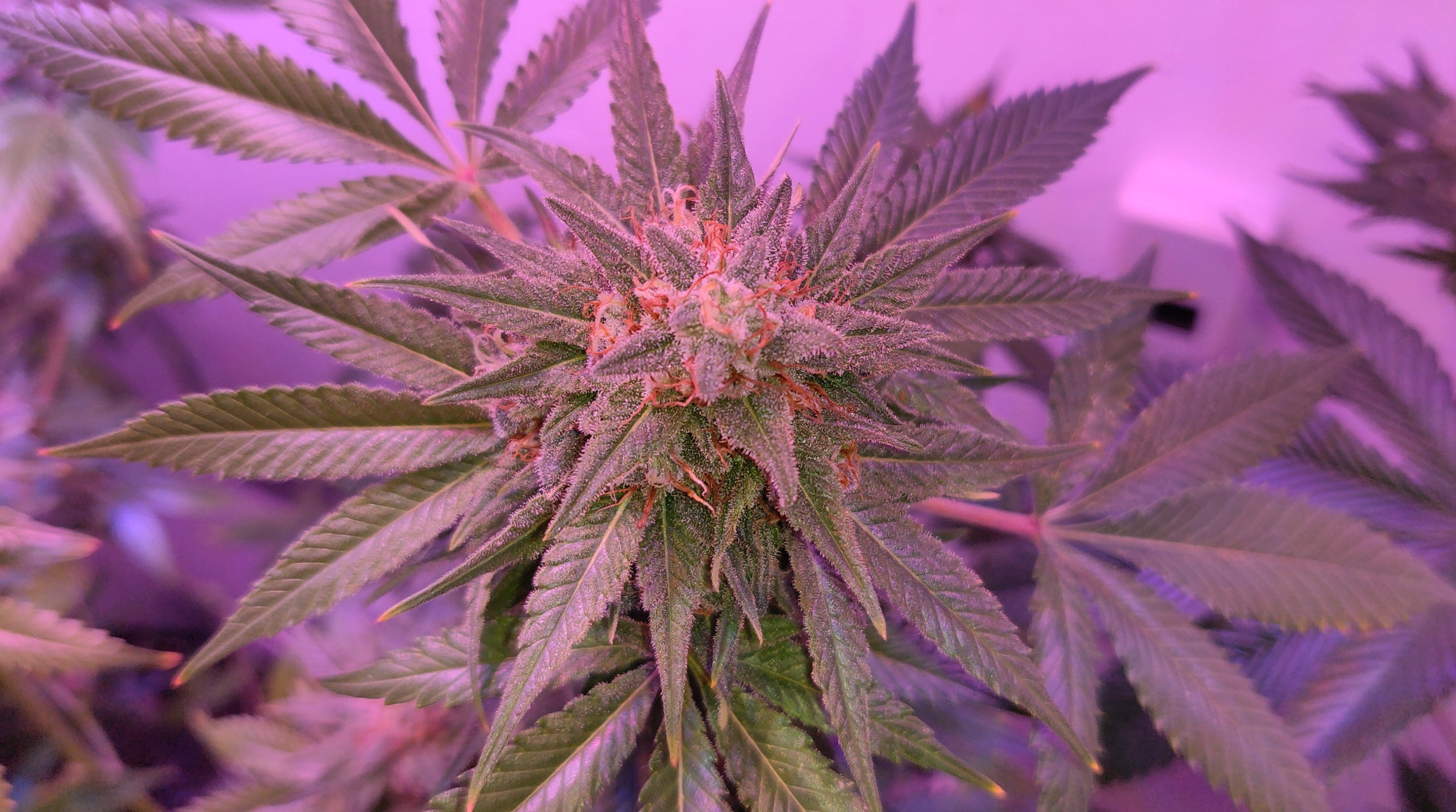 Marijuana prohibition was intentionally set up "generations ago" to discriminate against people of color, the governor of Virginia said on Wednesday, calling for legalization to resolve those disparities.
Gov. Ralph Northam (D) said during his State of the Commonwealth address that cannabis criminalization is an example of how "our criminal justice system treats different people unfairly," adding that Black people are more likely to be arrested for marijuana than white people despite comparable rates of usage.
"That happens because that's how the system was set up generations ago," he said. "In fact, one of the early leaders of the federal Drug Enforcement Agency [sic] was clear that marijuana laws should be written explicitly to target people of color. And so they were, and they've been targeting people for years."
Watch the governor talk about marijuana policy below: 
The speech came on the same day that Northam unveiled a comprehensive legalization bill, which is being carried by leaders in both the House and Senate and is scheduled for an initial hearing in the Senate Rehabilitation and Social Services on Friday.
That legislation contains provisions aimed at promoting social equity in the market by giving those most impacted by the drug war licensing priorities and financial incentives to participate.
"It's time to join 16 [sic] other states and make marijuana legal, and end the current system rooted in inequity," he said, over-counting the number of currently legal states by one. "We've done the research, and we can do this the right way, leading with social equity, public health, and public safety. Reforming our marijuana laws is one way to ensure that Virginia is a more just state that works better for everyone."
It's time to join 16 other states and make marijuana legal, and end the current system rooted in inequity.

By legalizing and taxing it, we can use the revenue to help communities most disproportionately impacted by the inequities in our laws. #VASOTC

— Ralph Northam (@GovernorVA) January 14, 2021
Northam said that cannabis represents a "cash crop that rivals tobacco—even here in Virginia."
Legalization, the governor argued, can boost state revenue, and some of that money can be invested in disproportionately impacted communities, as well as help fund pre-K education for the state's "most vulnerable three- and four-year-olds—children who deserve the best start in life." That's something that First Lady Pamela Northam has pushed.
Northam also said that lawmakers should take steps to give relief to people who have been previously harmed by cannabis criminalization.
"Rooting out inequities includes expunging the records of people who were convicted of this and certain other crimes in the past," he said. "It's time to act, during this session, to have the robust debate about how to best conduct the process of expunging people's records. This will make our system more just and equal, and it needs action this session."
Both the House of Delegates and Senate passed expungements bills during a special session last year, but negotiators failed to work out a deal on a unified approach.
The legislature did decriminalize simple marijuana possession last year, but advocates have kept up the fight to enact legalization in the Commonwealth. Northam formally came on board with the policy change in November.
As part of the decriminalization legislation, a legislative commission and a separate working group were required to look at how to effectively implement legalization, and they submitted recommendations to Northam's office late last year. The governor included provisions to lay the groundwork for the reform in a budget proposal last month.
While advocates have been supportive of the legislature's efforts to advance legalization this session, several have already expressed concerns about specific provisions of the governor's bill that criminalize underage possession and increase penalties for public consumption.
They also take issue with the fact that marijuana possession would continue to be illegal while regulations are developed, which could continue the trend of racial disparities in enforcement.
The @GovernorVA proposes to create new crimes subject to disparate enforcement against Black Virginians.

Marijuana possession would continue to be illegal as the new market is being set up. Black people will continue to be policed at much higher rates than white people. https://t.co/sp0r9Pqqgv

— ACLU of Virginia (@ACLUVA) January 14, 2021
Separate legislation to legalize cannabis for adult use was filed by Del. Steve Heretick (D) last week.
Meanwhile, legislation to stop police from searching people or seizing property based solely on the smell of marijuana in Virginia is set to take effect after lawmakers adopted recommended changes from the governor in October.
Also during the recently concluded special session, Northam signed another bill that will allow people issued summonses for cannabis offenses under the state's new decriminalization law to prepay their civil penalty rather than having show up in court.
Northam isn't the only governor using his annual address to discuss cannabis reform.
During his State of the State speech on Tuesday, New Jersey Gov. Phil Murphy (D) reaffirmed his commitment to passing legislation to get a legal marijuana market up and running after voters approved a legalization referendum in November.
New York Gov. Andrew Cuomo (D) on Monday discussed the need to legalize marijuana in 2021 during his State of the State address.
In Connecticut, Gov. Ned Lamont (D) also talked about his intent to work with lawmakers to enact legalization during his State of the State address last week.
Kentucky Gov. Andy Beshear (D) said in his State of the Commonwealth address last week that "it is time to legalize medical marijuana."
Also, New Mexico Gov. Michelle Lujan Grisham (D) released her agenda for this year's session, and part of her plan to bolster the economy and increase revenue to the state is to enact a legal cannabis market.
New Mexico Governor Says Marijuana Legalization Is A 2021 Priority
Photo courtesy of Mike Latimer.