New Mexico Lawmakers Approve Marijuana Legalization Bill In Committee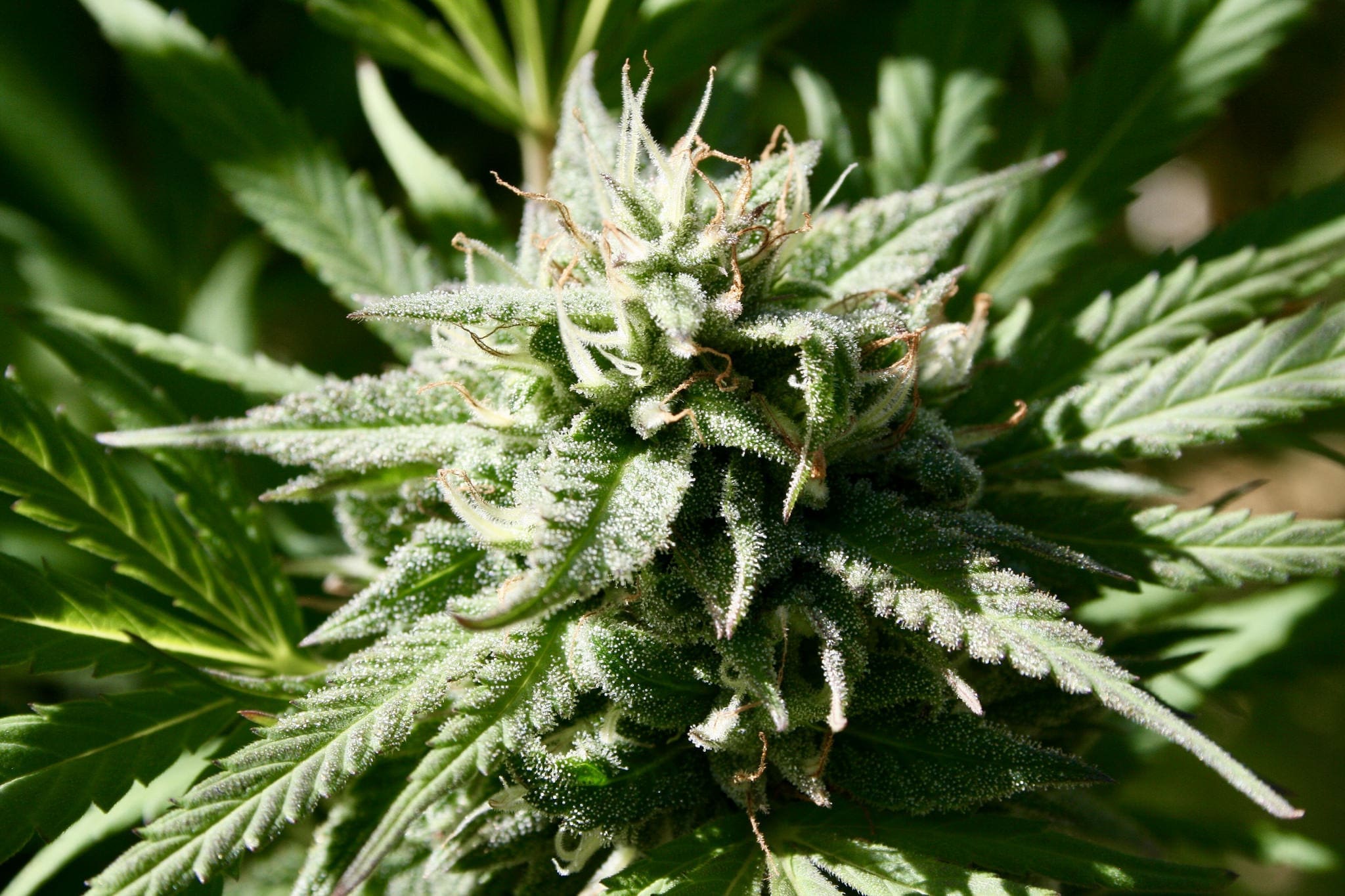 A New Mexico House committee approved a comprehensive marijuana legalization bill on Monday.
The legislation from Rep. Javier Martinez (D) is one of multiple legalization proposals that have been introduced in the 2021 session. Another reform bill sponsored by Rep. Tara Lujan (D) was also considered by the Health & Human Services Committee on Monday but was rejected.
The panel issued a do-pass recommendation for Martinez's bill in a 7-4 vote, advancing it to additional committees before it could potentially come up for a full floor vote. The Lujan legislation was tabled in a 7-4 vote.
Under the approved measure, adults 21 and older would be allowed to possess "at least" two ounces of cannabis and grow up to six mature and six immature plants for personal use. It would also create a system of regulated and taxed cannabis sales.
The legislation is favored by reform advocates because, unlike the other House and Senate measures, it would specifically use tax revenue from marijuana sales to support reinvestments in communities most impacted by the war on drugs. It also stands out for including provisions to automatically expunge prior cannabis convictions.
Martinez's proposal would require rules for the market to be implemented by January 2022. Existing medical marijuana dispensaries, meanwhile, would be allowed to launch adult-use sales starting in October.
The committee held a hearing on both House bills on Saturday, but the meeting ran long and so members did not vote to advance it. They did adopt a substitute version of the Martinez proposal during the initial meeting, however.
A provision requiring people to be able to prove that marijuana they possess was purchased from a lawful source was deleted. Members also nixed a provision limiting sales of paraphernalia to licensed dispensaries.
Further, the revised committee-approved bill would also ensure that tribal governments are able to participate in the new industry. It would also allow small businesses that obtain so-called microbusiness licenses to begin operating before larger businesses in order to give them a leg up.
NOW: HB 12 – Cannabis Regulation Act gets a Do Pass out of the House Health & Human Services Committee. #nmleg #nmpol pic.twitter.com/10Brm3xZbr

— NM House Democrats (@NMHouseDems) February 15, 2021
During Monday's meeting, lawmakers discussed additional amendments, but there was an agreement that they would be better addressed later, either in separate committees or on the floor.
The separate House legalization bill that the committee took up is narrower in scope compared to Martinez's legislation. It would create a system of regulated, commercial cannabis sales and impose a 20 percent sales tax on marijuana products, revenue from which would be used to fund state and local governments.
The bill from Lujan does not feature the expungement and social equity measures that HB 12 has and would only decriminalize home cultivation. Growing up to three plants would carry a $500 fine, and anything more than that would remain a felony. The proposal would limit the number of commercial production licenses that could be issued, which is another difference compared to the Martinez bill, which would prevent the state from setting such restrictions.
The language from Lujan's bill is identical to separate legislation sponsored by Sen. Daniel Ivey-Soto (D) that was filed earlier this month.
Meanwhile, Sen. Cliff Pirtle (R), who filed a legalization bill in 2019 that would have established a state-run market, also recently put out a reform proposal that would create a private commercial industry. It would allow adults 21 and older to purchase and possess up to two ounces of marijuana.
A third legalization proposal in the Senate, sponsored by Sen. Jacob Candelaria (D), is similar to Martinez's bill. All three have been referred to the Senate Tax, Business and Transportation Committee, but hearings have not yet been scheduled.
Martinez's bill next heads to the House Taxation & Revenue Committee, which he chairs.
#HB12 is up and running! Join us as we work toward a cannabis legalization framework that is smart, compassionate, and just. #nmleg # @ARomero_NM @DPANewMexico @NMHouseDems https://t.co/hpreoUGg9X

— Rep. Javier Martínez (@JavierForNM) February 14, 2021
For her part, Gov. Michelle Lujan Grisham (D) has repeatedly talked about the need to legalize as a means to boost the economy, especially amid the coronavirus pandemic. She said during a State of the State address this month that "a crisis like the one we've experienced last year can be viewed as a loss or as an invitation to rethink the status quo—to be ambitious and creative and bold."
The governor also included cannabis legalization as part of her 2021 legislative agenda that she released last month and said in a recent interview that she's "still really optimistic about cannabis" this session.
That optimism is bolstered by the fact that several anti-legalization Democrats, including the Senate president pro tem and the Finance Committee chair, were ousted by progressive primary challengers last year.
Additional pressure to end cannabis prohibition this year is coming from neighboring Arizona, where voters approved legalization in November and where sales officially launched last week.
New Mexico shares another border with Colorado, one of the first states to legalize for adult use. Cannabis is also expected to be legalized across the southern border in Mexico, with lawmakers facing a Supreme Court mandate to end prohibition by April.
Last year, a bill to legalize cannabis for adult use passed one New Mexico Senate committee only to be rejected in another before the end of the 30-day session.
Earlier, in 2019, the House approved a legalization bill that included provisions to put marijuana sales mostly in state-run stores, but it died in the Senate. Later that year, Lujan Grisham created a working group to study cannabis legalization and issue recommendations.
Polling indicates that voters are ready for the policy change. A survey released in October found that a strong majority of New Mexico residents are in favor of legalization with social equity provisions in place, and about half support decriminalizing drug possession more broadly.
Last May, the governor signaled that she was considering actively campaigning against lawmakers who blocked her legalization bill in 2020. She also said that she's open to letting voters decide on the policy change via a ballot referendum if lawmakers can't send a legalization bill to her desk.
DEA Wants To Know About Applicants' Hemp And CBD Use, But Only Pre-Legalization
Photo courtesy of Brian Shamblen.