New Mexico Governor Pushes For Marijuana Legalization In State Of The State Address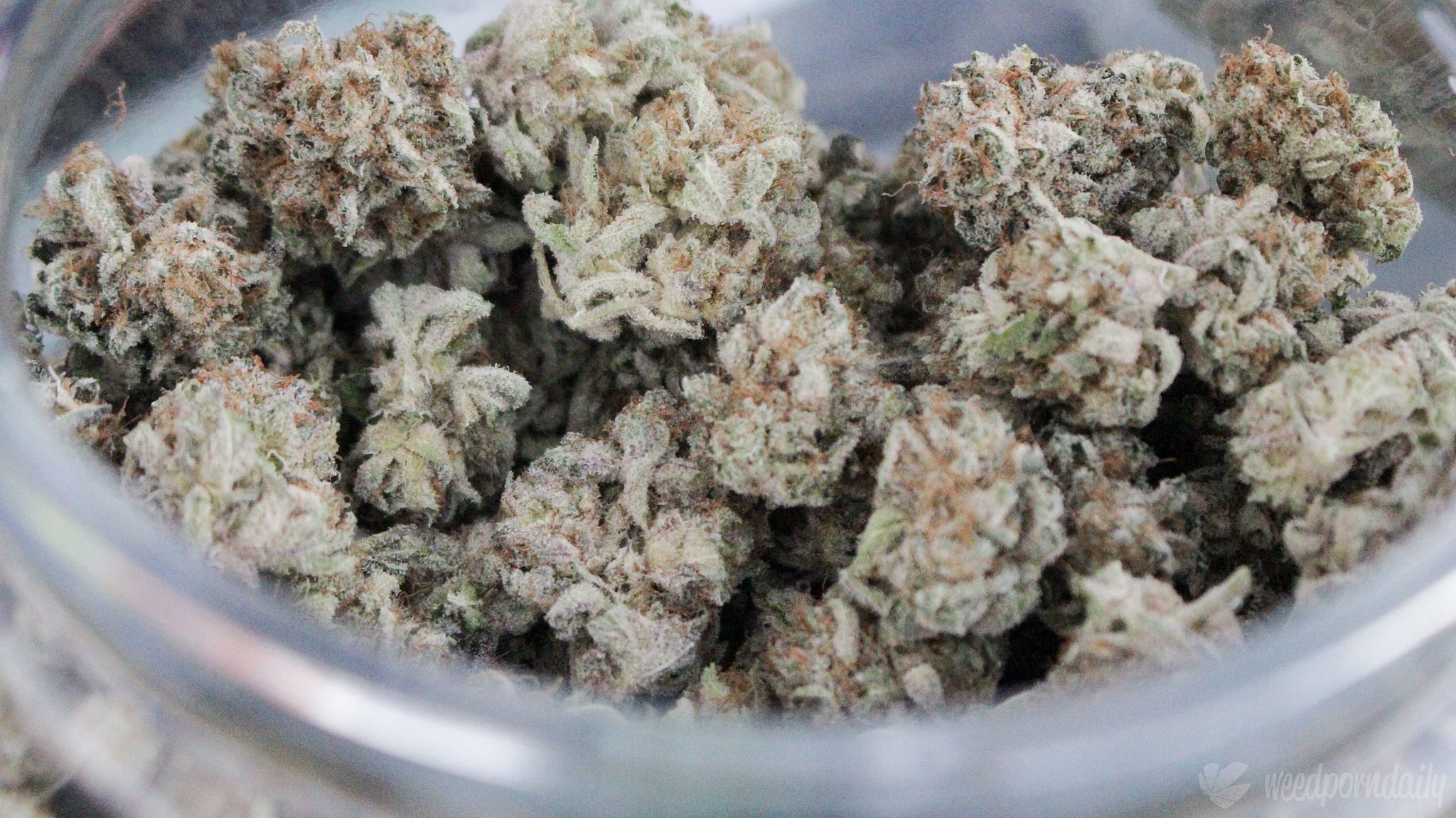 New Mexico Gov. Michelle Lujan Grisham (D) on Tuesday reiterated her commitment to legalizing marijuana in the state in 2021.
During a State of the State address, the governor again discussed cannabis reform as a means to generate needed tax revenue amid the coronavirus pandemic and create jobs.
"A crisis like the one we've experienced last year can be viewed as a loss or as an invitation to rethink the status quo—to be ambitious and creative and bold," she said. "That kind of thinking includes, of course, recreational cannabis and the tens of thousands of jobs and hundreds of millions in new revenue it will bring to our state."
Watch the governor discuss marijuana reform below:
"I have no interest in another year of thousands of New Mexicans eager to get to work and make their future in this industry being told 'no,' just because that's easier than doing the hard work to get to 'yes,'" the governor said. "When we emerge from this pandemic, we can have the same old economy, with the same old boom-and-bust future, or we can roar back to life, breaking new ground and fearlessly investing in ourselves, in the limitless potential of New Mexicans. I know which future I prefer, and we can begin building it this year."
We'll avoid extended economic stagnation only if we're forward-thinking about the future & keep our eyes on what new industries we can bring into the fold – that includes recreational cannabis, and the tens of thousands of jobs & hundreds of millions in new revenue it will bring. pic.twitter.com/ErkFAd9Tw0

— Michelle Lujan Grisham (@GovMLG) January 26, 2021
Also during the speech, the Lujan Grisham touted the fact that her administration has issued nearly 700 hemp business licenses over the past two years.
New Mexico is creating new jobs in the outdoor recreation industry 10 times faster than the national average.

In two years we have issued almost 700 brand-new hemp licenses, covering 15 million square feet of indoor growing space and almost 10,000 outdoor acres. pic.twitter.com/SAz6Gn3XuV

— Michelle Lujan Grisham (@GovMLG) January 26, 2021
The governor also included cannabis legalization as part of her 2021 legislative agenda that she released earlier this month. She said in a recent interview that she's "still really optimistic about cannabis" this session.
That optimism is bolstered by the fact that several anti-legalization Democrats, including the Senate president pro tem and the Finance Committee chair, were ousted by progressive primary challengers last year.
Additional pressure to end cannabis prohibition this year is coming from neighboring Arizona, where voters approved legalization in November and where sales officially launched last week.
New Mexico shares another border with Colorado, one of the first states to legalize for adult use. Cannabis is also expected to be legalized across the southern border in Mexico, with lawmakers facing a Supreme Court mandate to end prohibition by April 2021.
A bill to legalize cannabis for adult use passed one Senate committee last year only to be rejected in another before the end of the 30-day session. Earlier, in 2019, the House approved a legalization bill that included provisions to put marijuana sales mostly in state-run stores, but it later died in the Senate.
At least five pieces of marijuana legalization legislation are being prepared in the legislature this year, according to a top lawmaker, and so what the program might ultimately look like is an open question.
Senate Majority Leader Peter Wirth (D) said last week that he's been having conversations with lawmakers about what needs to be prioritized in reform legislation. That includes ensuring that it promotes social equity and protects the state's existing medical cannabis system.
Rep. Javier Martinez (D), who has consistently sponsored cannabis reform bills in past sessions, said recently that the "biggest change you'll see in this bill, which is one of the main points of contention last year, was the creation of a number of different funds, earmarks, tax coming in from cannabis."
In any case, there's economic urgency to pass and implement a legal cannabis program. And while no bills have been introduced so far this session, lawmakers expect several to be released as early as this week.
Polling indicates that voters are ready for the policy change. A survey released in October found that a strong majority of New Mexico residents are in favor of legalization with social equity provisions in place, and about half support decriminalizing drug possession more broadly.
In May, the governor signaled that she was considering actively campaigning against lawmakers who blocked her legalization bill in 2020. She also said that she's open to letting voters decide on the policy change via a ballot referendum if lawmakers can't send a legalization bill to her desk.
Lujan Grisham isn't the only governor who's made a point to highlight marijuana policy in their annual address.
The governor of Nevada stressed during his State of the State speech last week that his budget proposal contains provisions to keep marijuana tax revenue flowing to schools in the state.
In his address this month, New Jersey Gov. Phil Murphy (D) reaffirmed his commitment to passing legislation to get a legal marijuana market up and running after voters approved a legalization referendum in November.
Also, New York Gov. Andrew Cuomo (D) discussed the need to legalize marijuana in 2021 during his State of the State address.
In Connecticut, Gov. Ned Lamont (D) similarly talked about his intent to work with lawmakers to enact legalization during his State of the State address.
Kentucky Gov. Andy Beshear (D) said in his annual address that "it is time to legalize medical marijuana."
In Virginia, Gov. Ralph Northam (D) said during his State of the Commonwealth speech that cannabis criminalization was intentionally set up "generations ago" to discriminate against people of color, and he called for legalization.
Chuck Schumer Lists Marijuana As A Priority In First Post-Election Cannabis Comments
Photo courtesy of WeedPornDaily.