Top New York Lawmaker Says Pass Legislature's Marijuana Legalization Bill Before Governor Negotiations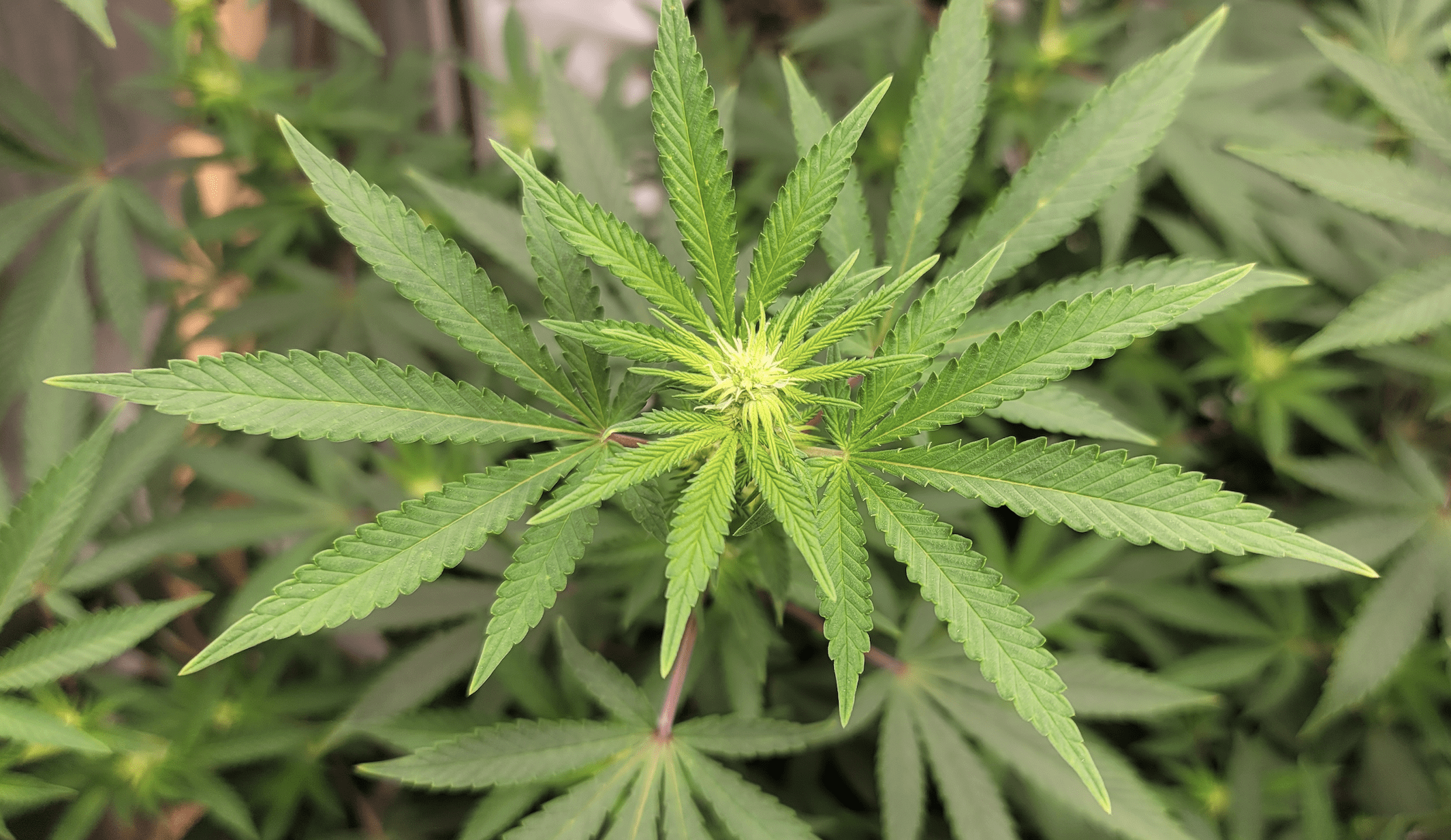 A top New York lawmaker said on Wednesday that the legislature should first move to pass a marijuana legalization bill that she introduced before entering into any negotiations with the governor's office about the separate cannabis plan he recently unveiled.
While Gov. Andrew Cuomo (D) included a proposal to legalize adult-use marijuana in his latest budget request released this month, several provisions of the measure have already proved controversial with advocates and would likely lead to a standoff with legislative leaders.
To prevent another breakdown in negotiations over the details—as has happened the last two times the governor put legalization in his budget request—Assembly Majority Leader Crystal Peoples-Stokes (D) said the legislature should start by passing her legislation and then work with Cuomo's office to find a middle ground.
"In some ways I'm pleased that the governor has submitted a proposal again," she told Spectrum News. "But I do think that, in all honesty, this is the third time that he's done this, and so I think the proper thing for us to do as a legislature is to approve the bill that [Sen. Liz Krueger (D)] and I've been carrying for the last six years."
"I think we should approve our bill on the floor and then we should begin negotiating with the governor to get through the budget process," she said.
A final New York budget is due to be enacted by April 1, meaning that the top assemblymember wants lawmakers to pass the legislature's own legalization bill within the next several weeks.
"The governor has taken an action," she said. "Now I think it's critical for the legislature to take an action. And then based on that we should begin the negotiations to see what we come out with."
Peoples-Stokes outlined some of the specific issues she has with the governor's proposal, namely as they concern social equity. She said, for example, that Cuomo's plan to put a portion of marijuana tax revenue toward equity grants for communities most impacted by the drug war was a step in the right direction but should be codified in statute.
"I think it's a much longer process, and I don't think that you can just go year-by-year. You're going to have to have a consistent process to really have impact on people's lives, so I'd like to see it in statute," Peoples-Stokes said. "By the way, the governor has put it in his budget three times, but he's not governor for life. There's going to be a governor after him. And I think that we should have it in statute so that it's clear that there is a commitment to these people who have given so much to get us to this point. It's only fair."
Additionally, the assemblywoman addressed a provision of the governor's plan that would increase penalties for selling marijuana to people under 21—making it a class D felony punishable by up to 2.5 years in prison instead of a misdemeanor as it currently is.
"Why would we want to make it more difficult for people? No, you should not be selling this product to anyone under 21, nor should you be selling them cigarettes or alcohol or anything else like that. But you should not have a felony as a result of it, so I think that that bears some additional conversation," she said. "And again, I believe once we get our legislation approved, then we can begin a negotiation process to come up with the right bill that will have the right impact."
Peoples-Stokes said that a key difference in how she and the governor are approaching this policy is that her interest is to "to save people's lives," whereas Cuomo seems largely interested in closing the state's budget gap, while still addressing social equity to an extent.
"Until we fix these issues, we're not going to heal as a society," she said. "We're not going to bring things into fruition where they need to be."
The top lawmaker left room for making a deal on how much cannabis revenue should be earmarked to help people from communities harmed by the drug war.
"I'm not wedded to 50 percent," she said. "Although that's where we start, because there's always room to negotiate."
Meanwhile, the governor's assistant counsel for health argued in a New York State Bar Association webinar this week that his legalization plan does represent a serious move toward equity, saying that the proposed grant money is "a significant piece of the revenue that's being reinvested to try to repair some of the effects of a really wrongheaded war on drugs."
Watch the administration official discuss Cuomo's marijuana social equity provision below: 
In an interview with Marijuana Moment this week, Lt. Gov. Kathy Hochul (D) also addressed advocates' concerns about certain policies that made their way into Cuomo's proposal. She said that the increased penalties for underage sale reflects the administration's interest in "making sure that no one under the age of 21 is participating" in the marijuana market.
However, she left the door open for revisions, saying that "much of it is going to be negotiated with the legislature, and all these details can be resolved with their input as well."
Another component that activists hope will change concerns the lack of a home cultivation option in the governor's request. The lieutenant governor said that while such activity would not be allowed under the budget proposal as submitted, "everything is always on the table" as the administration works with legislators to enact legalization.
The separate bill being carried by Peoples-Stokes and Krueger does include a home cultivation option, allowing adults 21 and older to grow up to six plants for personal use.
It would also provide for automatic expungements for those with prior cannabis convictions and it also includes low- or zero-interest loans for qualifying equity applicants who wish to start marijuana businesses.
Unlike in past sessions, the legislature will have more influence this year after Senate Democrats secured a supermajority in the November election. If the governor were to veto any bill over details he didn't like, they could potentially have enough votes to override him.
In any case, there's growing recognition in the state that legalization is an inevitability.
The top Republican in the New York Assembly said last month that he expects the legislature to legalize cannabis this coming session.
Senate Majority Leader Andrea Stewart-Cousins (D) said in November that she also anticipates that the reform will advance in 2021, though she noted that lawmakers will still have to decide on how tax revenue from marijuana sales is distributed.
Cuomo also said that month that the "pressure will be on" to legalize cannabis in the state and lawmakers will approve it "this year" to boost the economy amid the health crisis.
The push to legalize in New York could also be bolstered by the fact that voters in neighboring New Jersey approved a legalization referendum in November.
Separately, several other bills that focus on medical marijuana were recently prefiled in New York, and they touch on a wide range of topics—from tenants' rights for medical cannabis patients to health insurance coverage for marijuana products.
Pennsylvania Governor Includes Marijuana Legalization In 2021 Priority List
Photo courtesy of Mike Latimer.