Bill To Establish Marijuana Market Could Come Two Days After New Jersey Legalization Vote, Top Senator Says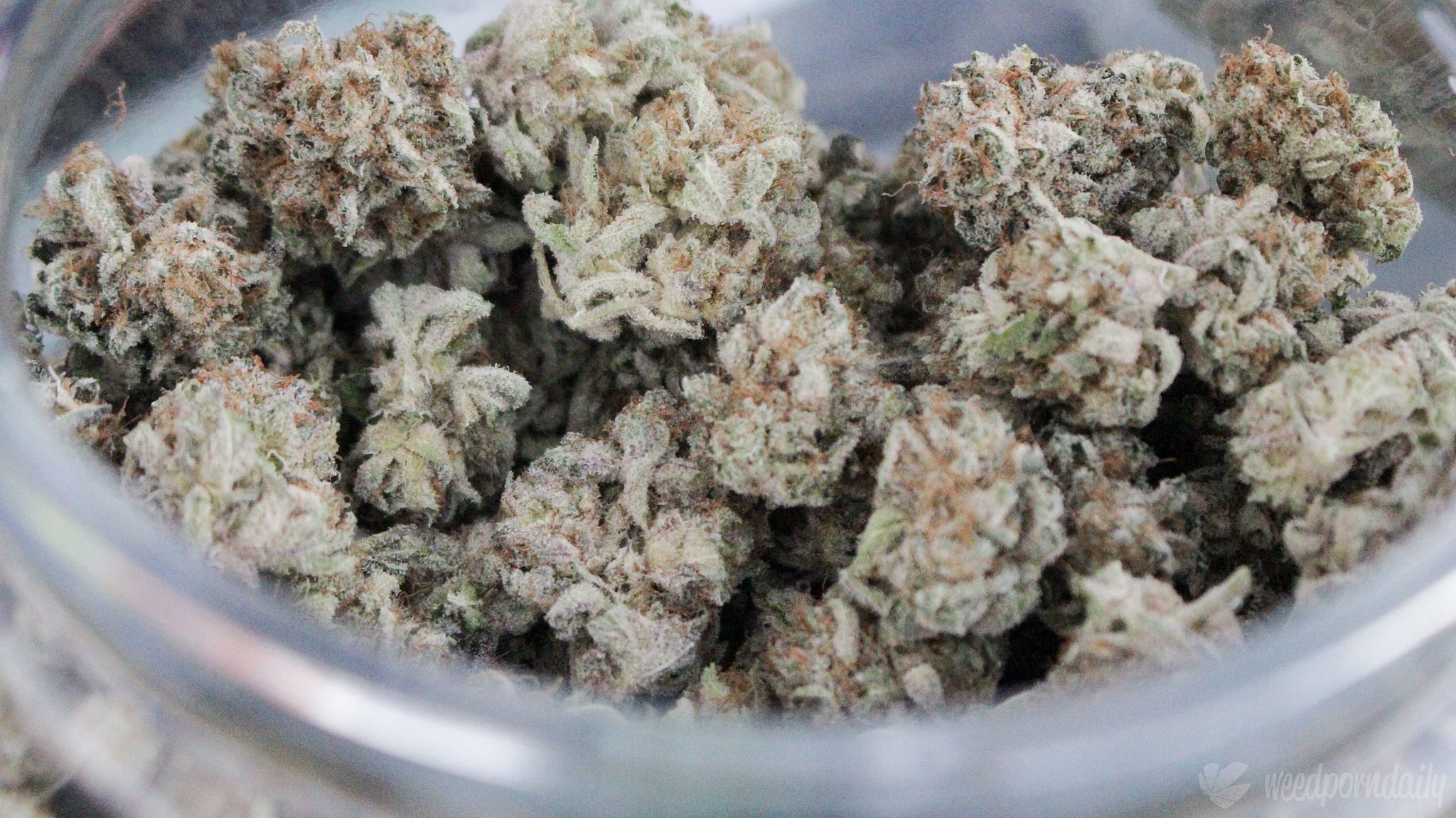 If New Jersey voters approve a marijuana legalization referendum on Tuesday, a top state senator says he will introduce a bill to set up the adult-use cannabis market as early as Thursday.
In an interview with Politico on Monday, Sen. Nick Scutari (D) said he's been hard at work drafting enabling legislation with the expectation that the measure will pass. Recent polling certainly signals as much.
The bill will be filed "hopefully by the end of the week, Thursday or next Monday," he said.
While there are few details about what the legislation will entail, it's expected to largely reflect a legalization bill that Scutari previously introduced. That proposal did not advance through the legislature, however, leading lawmakers to put the question of legalizing cannabis before voters as a referendum.
But the measure on the ballot simply asks voters whether they approve of the policy change. It does not contain the numerous provisions necessary to establish a regulated marijuana market in the state. That will still be up to lawmakers, and Scutari is not wasting any time.
He said he's been "reading, writing, taking input from advocacy groups, [and] advocates," including in virtual Zoom meetings.
Scutari: Enabling bill on cannabis legalization could be introduced by Thursday https://t.co/eBFthRnDLQ

— POLITICO Pro (@POLITICOPro) November 2, 2020
Last month he floated the idea of allowing the state's existing medical cannabis dispensaries to sell marijuana products to adult consumers within weeks of the referendum vote.
"I think one of the most important things is to allow people to buy legal cannabis immediately," Scutari, who chairs the Senate Judiciary Committee, said.
However, the plan was shut down by a top regulator who said they would not be able to meet the increased demand from recreational consumers while still serving patients.
Scutari's panel was also supposed to hold a hearing last month to gather public input on crafting marijuana regulations, but it was cancelled after he went into quarantine following exposure to coronavirus.
While there are still open questions about what enabling legislation will ultimately look like, there are few doubts that voters will approve the referendum based on polling.
A survey released last month found that 65 percent of New Jersey voters are in favor of the reform proposal, with 29 percent opposed and six percent undecided.
Those results are statistically consistent with the prior three polls from the same firm, as well as one from Fairleigh Dickinson University, which similarly found roughly two-to-one support for the measure. A separate survey released by Stockton University showed three-to-one support for legalizing cannabis among New Jersey voters.
Pro-legalization advocates have benefited from funding and key endorsements in the weeks leading up to the election.
For example, Sen. Cory Booker (D-NJ) spoke in favor of the referendum in an ad released by the NJ CAN 2020 last month.
"I hope as you fill out the front of your ballot, you will look at the back and see that question, ballot question number one, and that you will vote to legalize marijuana in New Jersey for adult use," he said. "We can do this as a state so much more responsibly, and instead of destroying lives we can get more resources to help to empower the well-being of all New Jerseyans."
That ad came out just as campaign finance data released by the state showed that supporters of the cannabis reform measure were outraising opponents by a 200-to-1 ratio.
Earlier numbers released two weeks earlier pegged the fundraising disparity at a ratio of nearly 130 to 1.
But arguably the most vocal public figure advocating for a 'yes' vote is Gov. Phil Murphy (D).
In a recent interview, the governor said that the state will "build an industry, it would be a revenue-generator."
"I think at first it would be modest, but ultimately will grow, I think, into several hundred million dollars in the state budget," he said. "Along with social justice, that's a pretty good, winning combination."
He also recorded a video that was released by NJ CAN 2020 last month, outlining why he's embraced the policy change. Murphy said that the ongoing criminalization of cannabis in New Jersey wastes taxpayer dollars, and he emphasized that prohibition is enforced in a racially disproportionate manner.
The governor similarly said in a recent interview that the marijuana reform proposal prioritizes social justice.
"I wish we could have gotten it done through a legislative process," he said at the time, referencing lawmakers' inability to advance a legalization bill last session. "We just couldn't find the last few votes, so it's on the referendum. I'm strongly supporting it—first and foremost for social justice reasons."
Murphy also recently called on voters to support the proposal in an email blast that was circulated by the New Jersey Democratic State Committee.
He said in July that legalizing cannabis is "an incredibly smart thing to do" both from an economic and social justice perspective.
The governor isn't alone in his attempts to get out the vote for cannabis reform. Filmmaker Kevin Smith last month urged his Twitter followers to "VOTE YES when you see State Public Question Number 1: Constitutional Amendment to Legalize Marijuana."
NJ CAN 2020 released a series of English- and Spanish-language video ads last month, after having published one prior ad. The campaign's most recent ad touted the economic benefits of the policy change.
In June, the state Assembly passed a cannabis decriminalization bill that would make possession of up to two ounces a civil penalty without the threat of jail time, though it hasn't advance in the Senate.
Photo courtesy of WeedPornDaily.