Colorado Governor Pardons More Than 1,300 People For Past Marijuana Convictions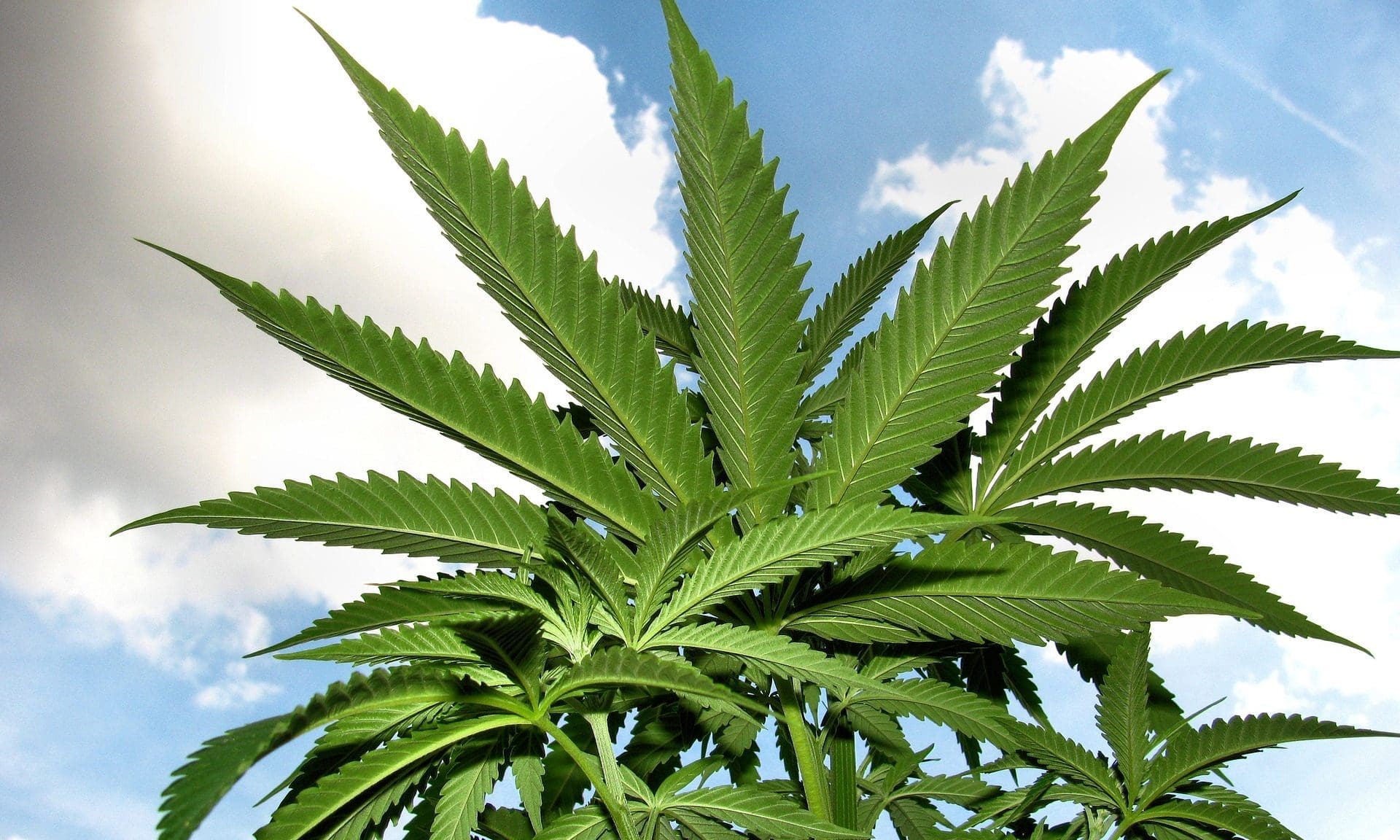 Colorado Gov. Jared Polis (D) announced on Thursday that he granted 1,351 pardons for convictions of possession of two ounces or less of marijuana.
The move focuses on people who are eligible for relief under a new law that increased the legal cannabis possession limit for adults in the state, which Polis signed in May. At the time, he directed state law enforcement to identify people with prior convictions for amounts under the new, two-ounce limit.
"Adults can legally possess marijuana in Colorado, just as they can beer or wine," the governor said in a press release. "It's unfair that 1,351 additional Coloradans had permanent blemishes on their record that interfered with employment, credit, and gun ownership, but today we have fixed that by pardoning their possession of small amounts of marijuana that occurred during the failed prohibition era."
Polis previewed the coming cannabis plan on Wednesday, saying it was in "the final stages of being completed" and it would be announced "in the next few days."
A pardon application form for people convicted of marijuana possession over one ounce (the previous limit) but no more than two ounces (the new limit) was recently made available on the Colorado Bureau of Investigation website, as Westword first reported.
Polis signed an executive order last year that granted clemency to almost 3,000 people convicted of possessing one ounce or less of marijuana. And while earlier legislation that enabled him to do that in an expedited way applied to possession cases involving up to two ounces, his office declined to pardon those with more than one ounce on their records because that amount violated the existing state law.
There was nothing written into the new law that calls for a proactive review of cases that may qualify for clemency given the possession threshold increase, but Polis said on Wednesday that that will be an area of focus for his clemency announcement.
Meanwhile, a separate Colorado law that impacts the state's medical cannabis program is set to take effect on January 1.
Patients will soon be limited to purchasing up to eight grams of concentrate per day. The previous limit was 40 grams of concentrate daily. They will be able to buy more than the daily limit if a doctor certifies that it's medically necessary and they have a designated primary dispensary to obtain the medicine.
Dispensaries will also be required to provide educational materials to patients, including a pamphlet that will be distributed at the point of sale to provide guidance and warnings about the use of marijuana concentrates. Additionally, medical cannabis businesses couldn't advertise directly to people aged 18 to 20, and any advertising for concentrates will have to include a warning about the risks of overconsumption.
When it comes to cannabis clemency, Polis isn't the only governor using executive authority to provide relief.
The governor of Wisconsin announced on Tuesday that he granted 30 pardons, primarily to people convicted of non-violent marijuana or other drug offenses. That raises the total number of pardons issued so far by Gov. Tony Evers (D) to 337 during his first three years in office, the most granted by a governor in the state's history at this point into a first term.
In May, Pennsylvania Gov. Tom Wolf (D) pardoned a doctor who was arrested, prosecuted and jailed for growing marijuana that he used to provide relief for his dying wife. That came months after he granted expedited pardons for low-level cannabis offenses for 69 people.
Pennsylvania Lt. Gov. John Fetterman (D) said recently that one of his key goals in his final year in office is to ensure that as many eligible people as possible submit applications to have the courts remove their cannabis records and restore opportunities to things like housing, student financial aid and employment.
Illinois Gov. J.B. Pritzker (D) announced more than 500,000 expungements and pardons for people with low-level marijuana offenses on their records. The massive clemency and records clearing sweep came about one year after the state's legal cannabis market launched.
In June, more than 15,000 people who were convicted for low-level marijuana possession in Nevada were automatically pardoned under a resolution from Gov. Steve Sisolak (D) and the Board of Pardons Commissioners.
Washington State Gov. Jay Inslee (D) has also issued pardons for cannabis offenses.
At the federal level, President Joe Biden has been facing pressure from numerous advocates and lawmakers to use his executive power to grant relief to those with marijuana convictions on their records.
White House Press Secretary Jen Psaki said last week that the president has "every intention of using his clemency power," but she declined to give specifics about when any presidential action might actually happen.
"Biden needs to lean on his executive authority now. He has been delaying and underutilizing it so far," Rep. Alexandria Ocasio-Cortez (D-NY) said last week, adding that he could use his authority to advance a number of progressive causes like marijuana reform.
The congresswoman was among the first to suggest that Biden use executive authority to advance marijuana reform, joining 36 of her colleagues on a letter to the president in February that implored him to grant mass pardons to people with federal cannabis convictions. Biden recently received a follow-up letter demanding a status update.
A pair of Republican lawmakers last week sent Biden and Vice President Kamala Harris a separate letter criticizing their "lack of action" and "continued silence" on marijuana reform and urging the administration to reschedule cannabis under federal law. They first made the request in July.
These are just the latest examples of legislators taking a demand for reform directly to the president, who has disappointed advocates in his first year in office by declining to take meaningful steps to change the country's approach to cannabis despite campaigning on a pro-decriminalization and pro-rescheduling platform.
Since the election, neither the president or vide president—who sponsored a legalization bill while serving in the Senate—have spoken about their cannabis campaign pledges. And so far, the only pardons to take place under the Biden administration have benefited turkeys at a ceremonial Thanksgiving event.
That's despite the repeated pleas of lawmakers and advocates.
Last month, a group of senators separately sent a letter urging Biden to use his executive authority to grant a mass pardon for people with non-violent marijuana convictions.
Sen. Elizabeth Warren (D-MA), who led that letter, said during a recent interview that Biden could boost the economy and promote racial equity with the "stroke of a pen" by granting the relief.
A recently published Congressional Research Service (CRS) report affirmed that the president has it within his power to grant mass pardons for cannabis offenses. It also said that the administration can move to federally legalize cannabis without waiting for lawmakers to act.
Relatedly, a group of more than 150 celebrities, athletes, politicians, law enforcement professionals and academics signed a letter that was delivered to Biden in September, urging him to issue a "full, complete and unconditional pardon" to all people with non-violent federal marijuana convictions.
Warren and Sen. Cory Booker (D-NJ) separately sent a letter to the attorney general in October, making the case that the Justice Department should initiate a marijuana descheduling process in order to "allow states to regulate cannabis as they see fit, begin to remedy the harm caused by decades of racial disparities in enforcement of cannabis laws, and facilitate valuable medical research."
The White House said in August that the president was looking into using his executive authority to grant clemency to people with certain non-violent drug convictions.
In April, Psaki was pressed on Biden's clemency promise for people with federal marijuana and said that process will start with modestly rescheduling cannabis—a proposal that advocates say wouldn't actually accomplish what she's suggesting.
Mississippi Lawmakers Positioned To Override Governor If He Vetoes Medical Marijuana Bill, GOP Senator Says