GOP Lawmakers Blast Biden And Harris Over 'Continued Silence' On Marijuana And Urge Rescheduling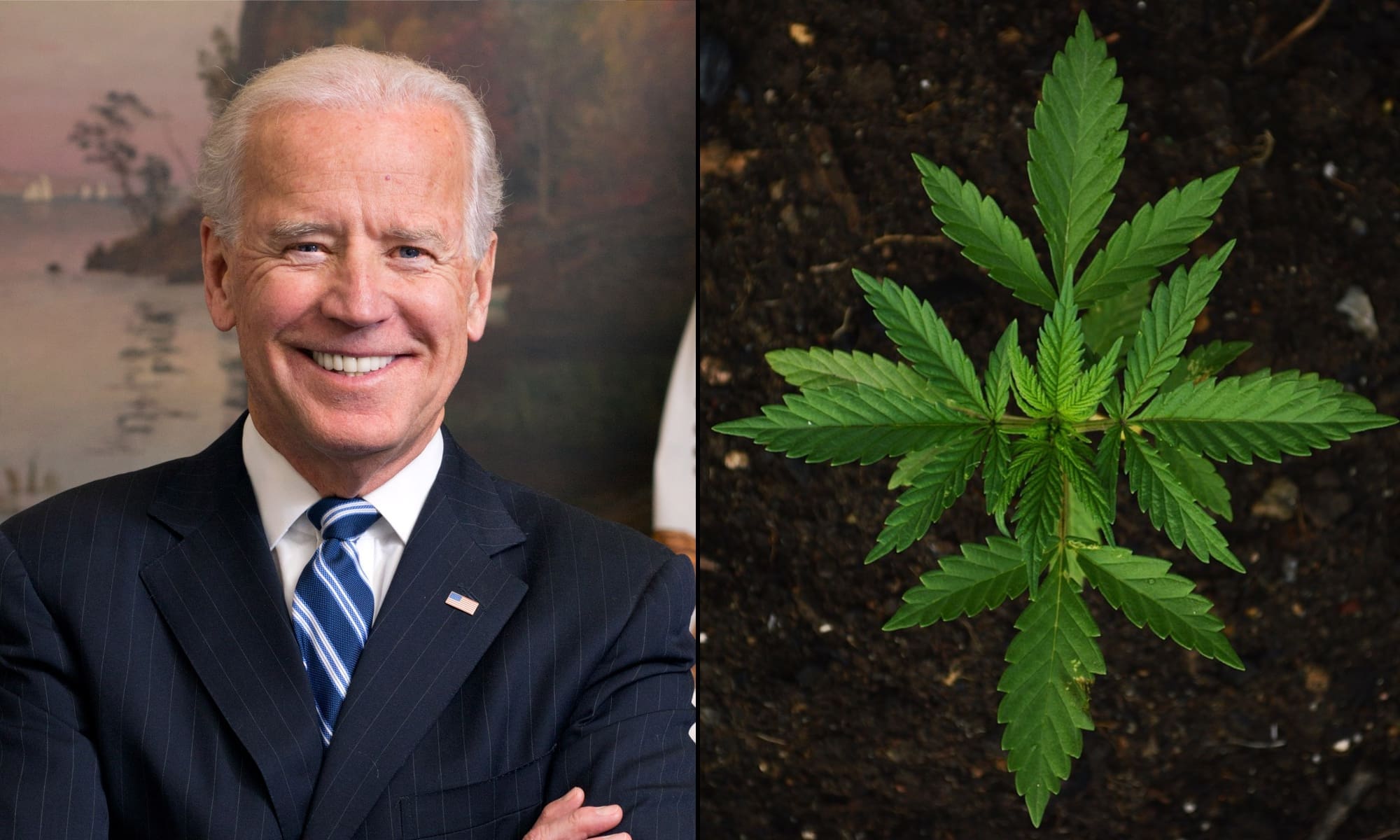 A pair of Republican lawmakers on Thursday sent President Joe Biden and Vice President Kamala Harris a letter criticizing their "lack of action" and "continued silence" on marijuana reform and urging the administration to reschedule cannabis under federal law.
Reps. Dave Joyce (R-OH) and Don Young (R-AK), both co-chairs of the Congressional Cannabis Caucus, first requested that the president take steps to reclassify marijuana under the Controlled Substances Act in July. They've yet to receive a response to that initial letter, a spokesperson for Joyce told Marijuana Moment.
The new letter discusses the "significant research restrictions" caused by marijuana's Schedule I classification, which "continues to thwart the treatment of a wide range of patients, including those suffering from cancer as well as veterans with post-traumatic stress disorder (PTSD) to those living with multiple sclerosis and seizure disorders."
And for the sake of researchers, medical professionals and patients across the United States who continue to lose access to life-saving therapies and data every day #cannabis remains over controlled…

I will keep asking.

— Dave Joyce (@RepDaveJoyce) December 16, 2021
"To be clear, we do not negate the benefit of traditional therapies, but question why the federal government continues to bar access to innovative, proven—and in many cases—safer alternatives," the lawmakers wrote.
This is yet another example of legislators taking a demand for reform directly to the president, who has disappointed advocates in his first year in office by declining to take meaningful steps to change the country's approach to cannabis despite campaigning on a pro-decriminalization and pre-rescheduling platform.
Since the election, neither the president or vide president—who sponsored a legalization bill while serving in the Senate—have spoken about their cannabis campaign pledges.
"As both legislative chambers continue to debate the merits of various common-sense proposals on the issue of cannabis reform and a complete end to federal prohibition garners more and more bipartisan support, your administration's absence from these debates and lack of action, which is inconsistent with previous statements you have made on the topic, is of serious concern," Joyce and Young wrote to Biden and Harris. "Each day cannabis remains overly scheduled, patients and researchers across the United States continue to lose access to life-saving therapies and data."
"Further, cannabis' Schedule I classification puts the U.S. far behind many of our international partners and scientific competitors including: Germany, Ireland, Israel, Italy, South Korea, the United Kingdom, Sweden, Malta and the Netherlands," the letter continues.
.@POTUS: You have the ability to reschedule marijuana and you pledged to act! The status quo only hurts patients and condemns too many to incarceration.

Read my letter to President Biden & VP Harris urging immediate cannabis reform: https://t.co/UfMiZvWF09 pic.twitter.com/TXqmT7ghG5

— Rep. Don Young (@repdonyoung) December 16, 2021
In a similar vein, a coalition of 37 congressional lawmakers sent a letter to Biden in February, imploring him to use executive authority to issue mass pardons for people with federal marijuana convictions on their records. Some of those legislators recently sent a follow-up letter demanding a status update.
This has become a familiar request over the course of Biden's first year in office. Advocates, lawmakers, celebrities and others have repeatedly pressed the president to made good on his campaign pledge and provide relief to those with cannabis convictions.
Yet so far, the only pardons to take place under the Biden administration have benefited turkeys at a ceremonial Thanksgiving event.
In the new letter on marijuana rescheduling, the GOP lawmakers said that they "can appreciate when leaders come with different concerns and priorities."
However, "with nearly two thirds of Americans in agreement on the need for federal cannabis reform, your administration must begin to seriously engage on the topic, regardless of where you stand," they said. "Your continued silence speaks volumes."
Yesterday @CPEARCoalition and I heard from respected doctors/researchers – @drstacigruber and Dr. Malik Burnett – who spoke to how #cannabis' Schedule I classification obstructs critical, life-saving research.

Again highlighting the need for @POTUS to start engaging on the issue pic.twitter.com/uEL7p6DU4z

— Dave Joyce (@RepDaveJoyce) December 16, 2021
This letter comes about a month after a group of senators separately sent a letter urging Biden to use his executive authority to grant a mass pardon for people with non-violent marijuana convictions.
Sen. Elizabeth Warren (D-MA), who led that letter, said during a recent interview that Biden could boost the economy and promote racial equity with the "stroke of a pen" by granting the relief.
A recently published Congressional Research Service (CRS) report affirmed that the president has it within his power to grant mass pardons for cannabis offenses. It also said that the administration can move to federally legalize cannabis without waiting for lawmakers to act.
Relatedly, a group of more than 150 celebrities, athletes, politicians, law enforcement professionals and academics signed a letter that was delivered to Biden in September, urging him to issue a "full, complete and unconditional pardon" to all people with non-violent federal marijuana convictions.
That letter came just as the administration started encouraging about 1,000 people who were temporarily placed on home confinement for federal drug offenses to fill out clemency application forms.
Warren and Sen. Cory Booker (D-NJ) separately sent a letter to the attorney general in October, making the case that the Justice Department should initiate a marijuana descheduling process in order to "allow states to regulate cannabis as they see fit, begin to remedy the harm caused by decades of racial disparities in enforcement of cannabis laws, and facilitate valuable medical research."
The White House said in August that the president was looking into using his executive authority to grant clemency to people with certain non-violent drug convictions.
Biden has faced criticism from drug policy reform advocates who've grown frustrated that he's yet to make good on campaign promises such as decriminalizing marijuana possession. The president also campaigned on expunging prior cannabis records and respecting the rights of states to set their own laws.
Since taking office, however, his administration has made little progress on any of those pledges and has instead fired its own White House staffers over marijuana and sought to extend a budget provision that has blocked Washington, D.C. from legalizing cannabis sales.
In April, White House Press Secretary Jen Psaki was pressed on Biden's clemency promise for people with federal marijuana and said that process will start with modestly rescheduling cannabis—a proposal that advocates say wouldn't actually accomplish what she's suggesting.
Moving cannabis from Schedule I to Schedule II under the Controlled Substances Act, as Biden is proposing, wouldn't facilitate mass clemency given that being convicted for crimes related to drugs in that slightly lower category—which currently includes cocaine—also carries significant penalties.
Read the new letter to Biden and Harris on marijuana rescheduling below: 
Click to access joyce-young-rescheduling-letter-to-biden-dec-2021.pdf
Congressional Memo Touts Marijuana Momentum In 2021 And Lays Out 2022 Reform Priorities