Biden Press Secretary Misstates Marijuana Rescheduling's Impact For Federal Prisoners Who Want Clemency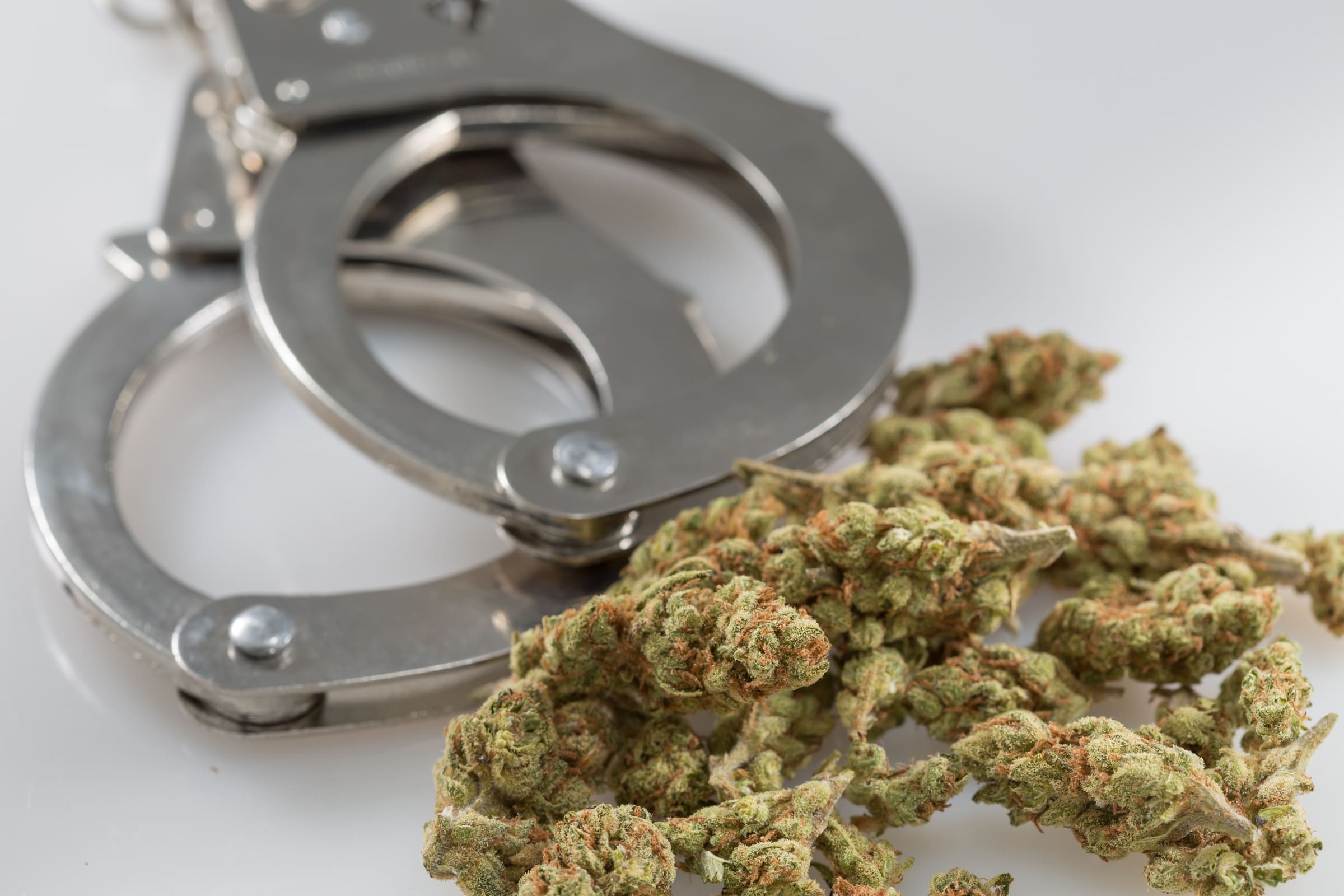 White House Press Secretary Jen Psaki said on Wednesday that President Joe Biden's campaign pledge to release federal inmates with marijuana convictions will start with modestly rescheduling cannabis—a proposal that advocates say wouldn't actually accomplish what she's suggesting.
During a briefing, the official was pressed on marijuana clemency for the second day in a row. New York Post reporter Steven Nelson said Psaki's previous response didn't offer a "firm answer" as to whether Biden still intends to push for the release of those serving time over non-violent cannabis offenses and asked if the president will "honor his commitment to release everyone in prison for marijuana."
"Well I think what I did yesterday is reiterate what his position on marijuana was— decriminalizing or rescheduling and certainly legalizing medical marijuana," she said. "What you're asking me is a legal question. Now we're in government, and so I had to follow up with our legal team and I don't have any additional information quite yet."
The reporter pushed back, noting that moving cannabis from Schedule I to Schedule II under the Controlled Substances Act, as Biden is proposing, wouldn't facilitate mass clemency given that being convicted for crimes related to drugs in that slightly lower category—which currently includes cocaine—also carries significant penalties.
"It addresses things moving forward, though, which is important and important to many advocates," Psaki argued.
But advocates don't really see it that way. For one, they support descheduling marijuana entirely. But when it comes to the relationship between scheduling and sentencing, moving cannabis to Schedule II would in no way fulfill Biden's 2019 campaign pledge, when he said, "I think everyone—anyone who has a record—should be let out of jail, their records expunged, be completely zeroed out" for marijuana convictions.
In fact, the Drug Guidelines from @TheUSSCgov show no distinction for a substance's placement in the CSA with respect to sentencing for drug crimes.https://t.co/tfnTKBCrmX

— Mike 🌸RETROCEDE ARLINGTON BACK TO DC🌸 Liszewski (@MikeLiszewski) April 21, 2021
Nelson replied flatly: "There are people in prison for marijuana who were asking President Biden to honor his pledge to release them. Should they expect to be released or are they going to serve life in prison for marijuana?"
"Well, again, I think I've stated very clearly what the president's position is," Psaki said. "What you're asking me as a legal question. I point you to the Department of Justice, and if there's anything more we can provide from here, I'm happy to provide it."
Clemency was just one cannabis-related topic that the press secretary was asked about a day earlier, on the unofficial marijuana holiday 4/20. The statement that arguably generated the most attention, however, was when she said the president's position on legalization is at odds with comprehensive reform proposals that congressional leaders are working on, signaling that he might not sign the legislation even if it's sent to his desk.
The noncommittal response comes at a time when there's a concerted push in both chambers of Congress to seize the opportunity they have with Democratic control to pass legalization legislation.
Senate Majority Leader Chuck Schumer (D-NY), Senate Finance Committee Chairman Ron Wyden (D-OR) and Sen. Cory Booker (D-NJ) have been working on a bill on their side. The majority leader told Marijuana Moment on Monday that he's working to push the president in a pro-legalization direction as they draft the measure.
Schumer said last week that the legislation will be introduced and placed on the floor "soon."
On the House side, Judiciary Chairman Jerrold Nadler (D-NY) said recently that he plans to reintroduced his legalization bill, the Marijuana Opportunity, Reinvestment and Expungement (MORE) Act, which cleared the chamber last year but did not advance in the Senate under GOP control.
Another Poll Shows Majority Of Americans Support Marijuana Legalization And Expungements