Senators Urge Biden To Grant Mass Pardon For Thousands Of Marijuana Cases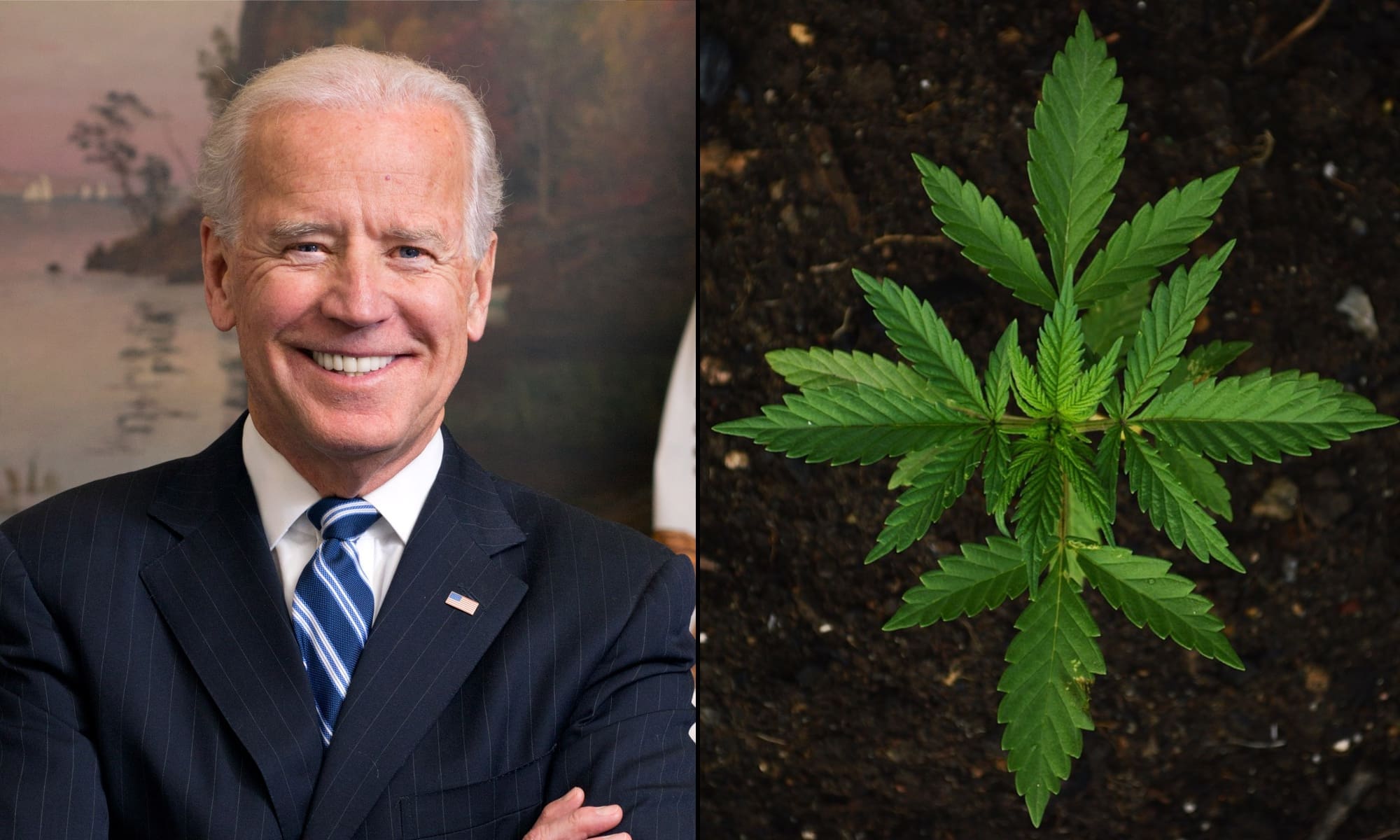 A group of senators is urging President Joe Biden to use his executive authority to grant a mass pardon for people with non-violent marijuana convictions, a first step toward righting the wrongs of prohibition.
Sen. Elizabeth Warren (D-MA) led the letter, which was also signed by Sens. Ed Markey (D-MA) and Jeff Merkley (D-OR). It calls on the president to "pardon all individuals convicted of non-violent cannabis offenses, whether formerly or currently incarcerated."
"In the 1970s, President Nixon launched the War on Drugs over the objections of his own advisors and experts, spawning mass incarceration policies with devastating effects on Black and Brown families," the senators wrote in the letter, which was sent on Tuesday. "Today, despite legalization efforts across the country and roughly equal cannabis usage rates, Black Americans are still nearly four times as likely to be arrested for cannabis possession as white Americans."
Criminalization is "increasingly out of step with the views of the American public," they said, noting public polling that shows strong, majority support for legalization, as well as the expansion of the state-level reform movement.
For too long, our country's senseless cannabis laws have disproportionately punished Black & Brown communities. My colleagues & I are urging @POTUS to use his executive authority to issue a pardon for all non-violent federal cannabis offenses. pic.twitter.com/aL6nADP5uz

— Elizabeth Warren (@SenWarren) November 10, 2021
"Our country's cannabis policies must be completely overhauled, but you have the power to act now: you can and should issue a blanket pardon for all non-violent federal cannabis offenses, fulfilling your promises to the American people and transforming the lives of tens of thousands Americans," the letter, first noted by Politico, states.
The senators referenced comments Biden made during his presidential campaign, when he voiced support for decriminalizing marijuana and expunging prior records.
"The Constitution grants you the authority to pardon broad classes of Americans to correct widespread injustice, as previous Presidents have done. Most importantly, such a pardon—combined with your leadership on an accessible expungement process to formally clear the criminal records of those affected—would mark the beginning of a reversal of decades of ineffective and discriminatory cannabis policies, allowing Americans to return to their communities, find housing and jobs, and rebuild their lives without the burdens of an unjustly imposed criminal record."
A recently published Congressional Research Service (CRS) report affirmed that the president has it within his power to grant mass pardons for cannabis offenses. It also said that the administration can move to federally legalize cannabis without waiting for lawmakers to act.
"We urge you to act swiftly on behalf of the countless Americans punished by the country's senseless cannabis laws," the senators' letter concludes.
Relatedly, a group of more than 150 celebrities, athletes, politicians, law enforcement professionals and academics signed a letter that was delivered to Biden in September, urging him to issue a "full, complete and unconditional pardon" to all people with non-violent federal marijuana convictions.
That letter came just as the administration started encouraging about 1,000 people who were temporarily placed on home confinement for federal drug offenses to fill out clemency application forms.
Early in his administration, Biden received a letter from 37 members of Congress that called on him to use executive authority to mass pardon all people with non-violent federal marijuana convictions.
The ask for this unique form of presidential clemency is modeled on actions taken by Presidents Gerald Ford and Jimmy Carter in the 1970s to categorically forgive Americans who avoided the draft for the Vietnam War.
At the same time that this trio of senators is pushing for a blanket pardon, lawmakers in both chambers are hoping to advance comprehensive legislation to end prohibition.
A key House committee in September voted in favor of a bill to federally legalize cannabis, and Senate leadership is separately working on marijuana reform legislation. A separate forthcoming Republican-led comprehensive legalization bill is expected to be introduced soon in the House.
Warren and Sen. Cory Booker (D-NJ) separately sent a letter to the attorney general last month, making the case that the Justice Department should initiate a marijuana descheduling process in order to "allow states to regulate cannabis as they see fit, begin to remedy the harm caused by decades of racial disparities in enforcement of cannabis laws, and facilitate valuable medical research."
Read the new letter to Biden on mass pardons for marijuana cases below: 
Click to access 2021119-letter-to-potus-on-cannabis-pardons.pdf
Two Dozen Governors Call On Congress To Pass Marijuana Banking Reform Through Defense Bill