Wisconsin University Launches Psychedelics Center With Goal Of Increasing Diversity In Research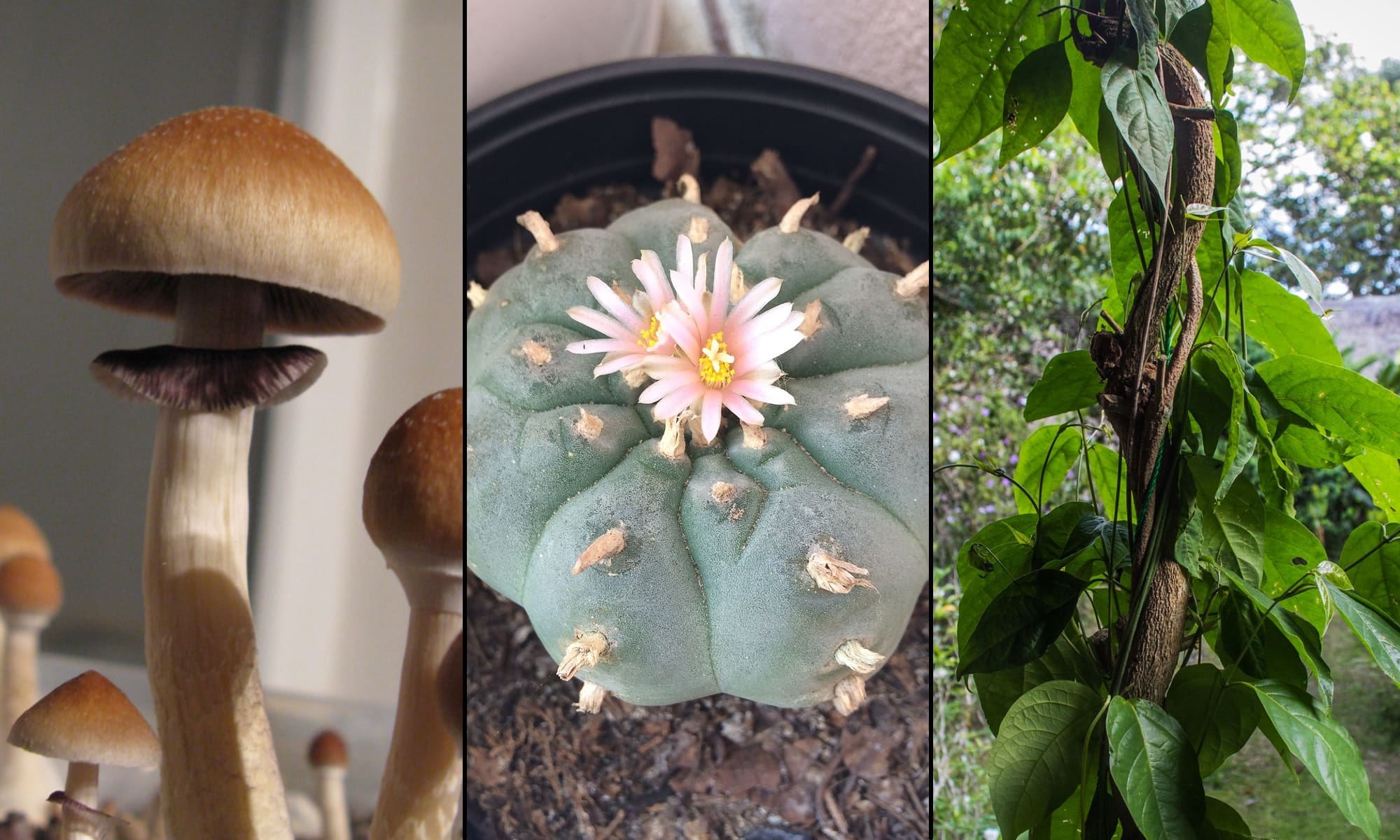 Another university has announced the launch of a psychedelics research institute—and this one is taking special interest in ensuring that participants reflect the diversity of people who stand to benefit from the substances, which has been lacking in studies to date.
The University of Wisconsin-Madison School of Pharmacy on Monday announced the creation of the Transdisciplinary Center for Research in Psychoactive Substances. It's the latest academic institution to prioritize such research as psychedelics reform continues to advance at the federal, state and local level.
Researchers will look at the therapeutic potential of psychedelics like psilocybin and MDMA in the treatment of conditions such as post-traumatic stress disorder, major depressive disorder and opioid addiction. It will also work to provide educational training for the next generation of psychedelics scientists and practitioners.
Importantly, the department stressed in a press release that the center will work to diversify the participant pool in its research, recognizing that people of color have often been underrepresented in psychedelics studies.
"There is a substantial imbalance in the numbers of Black, Hispanic, Asian and Native American research participants in studies of psilocybin and other psychoactive medications," Paul Hutson, founding center director and a UW–Madison School of Pharmacy professor, said. "The center will seek opportunities to improve the representation of minorities, elderly and marginalized groups in the forthcoming research on psychedelics."
"Efforts to accomplish these goals align with established projects at the university that investigate the role and impact of psychedelic compounds across different cultures, including Indigenous communities," he said.
Hutson told Marijuana Moment in an email that the reason for the lack of diversity in this kind of research is multifaceted. Historical exploitation of minorities in health-related studies and challenges associated with having the time and resources to participate within certain communities are some of the factors, he said.
"We have ideas, but not answers to these challenges," he said. "One of our urgent goals with the new center is to establish listening sessions with members of the Black, First Nation, Hispanic and Hmong communities of Wisconsin to learn of their concerns, and to hear their suggestions."
Researchers also identified the lack of diversity in psychedelics studies in a recent paper published in the journal Chronic Stress. For that study, survey data indicated that use of psychedelics seems to be correlated with a decrease in racial trauma symptoms for people of color. But there's a notable deficit of clinical research on the topic, the authors said.
"From cannabis to psilocybin (magic mushrooms) and MDMA (ecstasy), psychoactive agents are the new frontier for potential new therapies and medications," Hutson said in the press release about the new center. "I anticipate FDA approval of psilocybin and MDMA within the next five years, and the UW Transdisciplinary Center for Research in Psychoactive Substances will help meet the need for more research into these applications, as well as others, that could dramatically improve patients' lives."
"In light of the opioid crisis and the ever-increasing mental health needs stemming from the pandemic, the growing list of psychedelic compounds shows tremendous promise in early clinical studies in helping patients with addiction and psychiatric disorders. We plan to continue being on the forefront of this field with innovation and development of novel therapies through our research and educational programs on psychoactive agents."
The University of Wisconsin announcement comes as other academic institutions have begun launching similarly focused research centers.
In June, for example, Harvard Law School announced the creation of a first-of-its-kind psychedelics policy center that it hopes will inform legislation and help clinicians navigate this burgeoning medical space as reform continues to spread.
The Project on Psychedelics Law and Regulation (POPLAR) will be a three-year effort designed to "promote safety, innovation and equity in psychedelics research, commerce and therapeutics."
In 2019, Johns Hopkins University launched the nation's first center devoted exclusively to researching psychedelic drugs—though its focus is on the therapeutic potential of these substances, rather than delving into the policy side of the issue.
Meanwhile, Wisconsin, where the new center is opening, is one of few states that still lacks a comprehensive medical marijuana program.
A state senator recently introduced a bill to legalize marijuana, but past efforts have stalled in the legislature. Gov. Tony Evers (D) is a supporter of legalization tried to legalize recreational and medical marijuana through his proposed state budget earlier this year, but a GOP-led legislative committee stripped the cannabis language from the legislation in May. Democrats tried to add the provisions back through an amendment the next month, but Republicans blocked the move.
In any case, the new research center is one of the latest developments to come as the conversation around reforming laws on psychedelics gains steam at the local, state and federal level.
For example, nearly one year after the Ann Arbor, Michigan City Council voted to decriminalize a wide-range of psychedelics, lawmakers last week approved a resolution to officially designate September as Entheogenic Plants and Fungi Awareness Month.
Psychedelics reform is also currently advancing in Grand Rapids, Michigan; Easthampton, Massachusetts and Arcata, California.
Other Massachusetts cities that have enacted the policy change are: Northampton, Somerville and Cambridge. And earlier this month, state lawmakers also heard testimony about a bill to create a task force charged with studying the implications of legalizing psychedelics like psilocybin and ayahuasca.
In California, Oakland and Santa Cruz have already enacted psychedelics decriminalization.
Voters in Washington, D.C. approved a ballot measure to decriminalize psychedelics in the nation's capital in November.
For the most part, the burgeoning psychedelics movement has been limited to decriminalization—with the exception or Oregon, where voters elected to legalize psilocybin for therapeutic purposes during last year's election. California activists are also pushing to place psilocybin legalization on the state's 2022 ballot as a lawmaker works to pass a separate bill to legalize possession of a wide range of psychedelics that has already passed the state Senate and two Assembly committees.
All of these developments are some of the latest iterations of a national psychedelics reform movement that's spread since Denver became the first city to decriminalize psilocybin mushrooms in 2019.
The Aspen, Colorado City Council discussed the therapeutic potential of psychedelics like psilocybin and proposals to decriminalize such substances at a meeting in May. But members said, as it stands, enacting a reform would be more better handled at the state level while entheogens remain strictly federally controlled.
Seattle lawmakers also recently sent a letter to members of a local task force focused on the opioid overdose epidemic, imploring the group to investigate the therapeutic potential of psychedelics like ayahuasca and ibogaine in curbing addiction.
But in a setback for advocates, the U.S. House of Representatives recently voted against a proposal from Rep. Alexandria Ocasio-Cortez (D-NY) that would have removed a spending bill rider that advocates say has restricted federal funds for research into Schedule I drugs, including psychedelics such as psilocybin, MDMA and ibogaine. However, it picked up considerably more votes this round than when the congresswoman first introduced it in 2019.
Report provisions of separate, House-passed spending legislation also touch on the need to expand cannabis and psychedelics research. The panel urged the National Institute On Drug Abuse (NIDA) to support expanded marijuana studies, for example
It further says that federal health agencies should pursue research into the therapeutic potential of psychedelics for military veterans suffering from a host of mental health conditions.
When it comes to broader drug policy reform, Oregon voters also approved an initiative in November to decriminalize possession of all drugs. This year, the Maine House of Representatives passed a drug decriminalization bill, but it later died in the Senate.
In May, lawmakers in Congress filed the first-ever legislation to federally decriminalize possession of illicit substances.
Ohio Attorney General Certifies 2022 Marijuana Legalization Ballot Petition
Photo elements courtesy of carlosemmaskype and Apollo.