Harvard University Launches First-Of-Its-Kind Psychedelics Policy Center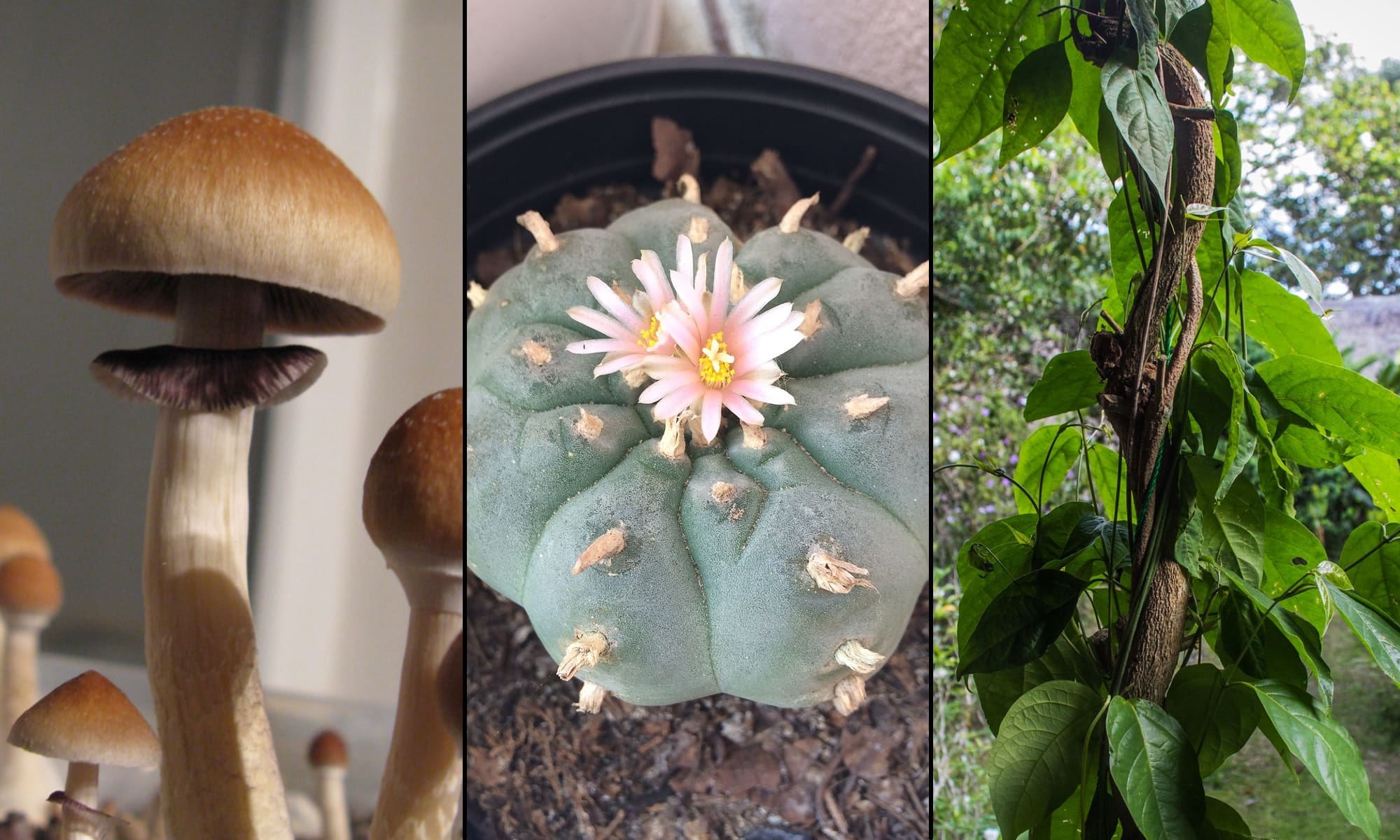 Harvard Law School on Wednesday announced the launch of a first-of-its-kind psychedelics policy center that it hopes will inform legislation and help clinicians navigate this burgeoning medical space as reform continues to advance.
The Project on Psychedelics Law and Regulation (POPLAR) will be a three-year effort designed to "promote safety, innovation and equity in psychedelics research, commerce and therapeutics," according to a press release.
In the announcement, Harvard's Petrie-Flom Center for Health Law Policy, Biotechnology and Bioethics recognized that state and local psychedelics developments necessitate an evaluation of the policy impacts as well as the potential influence of private companies that seek to enter the market.
The project is "positioned to be a global leader for research and education in this space," it said.
"Right now, there are a handful of psychedelics research centers at universities around the country. However, they are focused on clinical research," Mason Marks, senior fellow at the Petrie Flom Center and director of POPLAR, said. "There is no systematic research being done on psychedelics law, and POPLAR will fill this gap."
📣 Announcing the Project on Psychedelics Law and Regulation (POPLAR) at the Petrie-Flom Center for Health Law Policy, Biotechnology, and Bioethics at @Harvard_Law School! Led by @cohenprof, @MasonMarksMD, @JeannieSGersen & @CarmelShachar. https://t.co/JWxYMznprd

— Petrie-Flom Center (@PetrieFlom) June 30, 2021
Marks, who also serves on an Oregon advisory board for psilocybin that was created after voters approved a therapeutic legalization initiative last year, told Marijuana Moment in an interview that the project will seek to address ethical concerns for clinicians dealing with psychedelics and work to inform the decriminalization movement without directly engaging in it. He also spoke about how federal law serves to impede research on the substances.
(See below for the full interview with Marks.)
As activists have stepped up their push to end criminalization over entheogenic substances like psilocybin, DMT and ibogaine, there's been a surge of academic interest in the topic.
In 2019, Johns Hopkins University launched the nation's first center devoted exclusively to researching psychedelic drugs—though its focus is on the therapeutic potential of these substances, rather than delving into the policy side of the issue.
The new Harvard project will also explore the medical benefits of psychedelics in addition to its broader focus on law and ethics.
"Preliminary research suggests that psychedelics could hold major benefits for people experiencing trauma and post-traumatic stress disorder," Harvard law professor Jeannie Suk Gersen said. "By analyzing social, legal and political barriers to access in this context, we hope to advance the understanding of their potential impact as therapeutics."
POPLAR is being privately funded by individuals such as philanthropist Tim Ferriss, through his Saisei Foundation. Matt Mullenweg, who developed WordPress and is the chief executive of Automattic, also contributed. Both also backed the Johns Hopkins psychedelics center.
The project said it will be focused on five key areas during the three-year effort:
Ethics in Psychedelics Research and Therapeutics
Challenges at the Intersection of Psychedelics and Intellectual Property Law
Opportunities for Federal Support of Psychedelics Research
Access to Psychedelic Therapies and Equity in Emerging Psychedelics Industries
The Role of Psychedelics in Healing Trauma
"The Petrie-Flom Center is excited to add POPLAR to its research portfolio," faculty director I. Glenn Cohen said. "In addition to developing the field of psychedelics law and policy, this innovative work will have broad implications for drug policy, pharmaceutical development and intellectual property law more generally."
2/ From FDA law to drug scheduling to patent law to how the law handles trauma and much more, this multi year project will examine the therapeutic use of psychedelics from law, ethics, and regulation perspectives to complement the great medical work being undertaken on the topic.

— I. Glenn Cohen (@CohenProf) June 30, 2021
The attention to intellectual property comes amid an emerging debate within the psychedelics industry and movement about the appropriateness of patents surrounding therapy involving the substances, and the new project will seek to shed light on the implications of such moves.
Marks gave Marijuana Moment additional details about plans for POPLAR, which you can read in full in the Q&A below: 
Marijuana Moment: To what extent does POPLAR plan to engage with federal lawmakers on psychedelics policy? What might that look like?
Mason Marks: In addition to conducting original research on psychedelics law, engaging with federal lawmakers and administrative agencies is a major focus of POPLAR. We'll do this by hosting roundtables in which we invite government officials and other stakeholders to discuss psychedelics. We'll publish white papers and academic articles directed toward policymakers, and we'll train a new generation of legal scholars to do this work. Very soon, we will hire a post-doctoral fellow to join the team.
Marijuana Moment: Do you feel that POPLAR will be positioned to inform state and local activists as they continue to advance psychedelics reform?
Mason Marks: Absolutely. While POPLAR itself, as a research initiative, will not engage in advocacy, we will create space for activists to discuss their positions, and our research will likely inform and aid their efforts. Last year, as fellow-in-residence at the Petrie-Flom Center, I organized academic panels and a digital symposium on psychedelics, and invited activists to share their work. These events were well received by the public and the Harvard community, so I thought it was time to create a more permanent research initiative at the Law School. POPLAR will serve as a locus for intellectual discussion of psychedelics law and policy involving many stakeholders, and activists will be an essential part of the conversation.
Marijuana Moment: Can you give us a sense of what kind of "ethical roadblocks" there are for clinicians in this field currently?
Mason Marks: One ethical concern arises from the DEA's classification of psychedelics in Schedule I. Due to this heavily restricted status, psychedelic clinicians rely almost entirely on private funding to support their research. That's problematic because the research agenda and narratives surrounding psychedelics are predominantly shaped by well-funded private companies, which can create conflicts of interest and reduce transparency. Pharmaceutical companies may require clinicians to sign non-disclosure agreements that prevent them from revealing industry ties. That is one reason why federal funding for psychedelics research is so important.
The U.S. should prioritize public funding of psychedelics research because the problems that psychedelics may address, namely the worsening national mental health and drug overdose crises, are too important to be supported entirely by private companies. Psychedelics can potentially help veterans experiencing PTSD, reduce symptoms of anxiety and depression in people with life-threatening conditions and help reverse the trend of rising suicide and drug overdose deaths, which have been increasing for twenty years. These issues are very timely and important. Ideally, we would see a diverse array of researchers and funding sources contributing to this work.
Another ethical issue is how clinicians can talk about psychedelics with patients when they remain illegal Schedule I controlled substances. Their restricted status makes clinicians hesitant to talk about psychedelics, largely out of fear that they may endanger their medical licenses or promote behavior that is considered illegal. Patients who inquire about psychedelics may be dismissed or be stigmatized by clinicians. Rescheduling psychedelics will help address this concern, and a growing body of scientific evidence supports their reclassification. This is particularly true of psilocybin.
A third concern is the commercialization of traditional knowledge. Many psychedelics have been used by Indigenous communities for centuries, if not millennia. There is Ibogaine, derived from the West African plant Iboga, and used by the Bwiti of Gabon, and there's Peyote, a cactus that is sacred to many Native American churches and tribes. Overharvesting of these plants threatens their existence, and their commercialization exploits the traditional knowledge of Indigenous communities.
So, another ethical roadblock clinical scientists face is how to promote psychedelics research and innovation while respecting these communities and honoring their traditions.
Marijuana Moment: As a member of Oregon's advisory group, what lessons have you already learned/issues you've identified that you think should be prioritized for this new institute?
Mason Marks: Despite recent progress on destigmatizing psychedelics, a lot of misinformation and stigma remains. That's something POPLAR will address by promoting evidence-based psychedelics law and policy.
There is also a tendency for people to overmedicalize psilocybin services and psychedelics in general. Really, psychedelics represent a new paradigm mental healthcare. For many psychedelic experiences, safety and efficacy may be less about the substances themselves, and more about one's mindset and the environment in which psychedelics are administered (the "set and setting"). In other words, creating circumstances that are conducive to beneficial experiences is just as important, if not more important, to safety and efficacy as a substance's physiologic effects. Psychiatry, in recent years, has moved away from talk therapy to focus on drug therapy and biochemical hypotheses regarding mental illness. Psychedelics highlight the importance of taking a broader, biopsychosocial approach to mental health.
This development at Harvard comes amid a national movement to end criminalization of psychedelics. For example, a California bill that cleared the Senate this month was approved by an Assembly committee on Tuesday.
Locally, the Northampton, Massachusetts City Council passed a resolution in April to deprioritize enforcement of laws against the possession, use and distribution of a wide range of psychedelics such as psilocybin and ayahuasca. It's the third city in the state to advance the policy change, following Somerville and Cambridge.
These are some of the latest iterations of a national psychedelics reform movement that's spread rapidly since Denver became the first city to decriminalize psilocybin mushrooms in 2019.
Besides the cities in Massachusetts, four others—Oakland, Santa Cruz, Ann Arbor and Washington, D.C.—have also decriminalized possession of plant-and fungi-based psychedelics.
The governor of Connecticut signed legislation this month that includes language requiring the state to carry out a study into the therapeutic potential of psilocybin mushrooms.
Texas also recently enacted a bill to require the state study the medical benefits of psychedelics for military veterans.
A New York lawmaker introduced a bill this month that would require the state to establish an institute to similarly research the medical value of psychedelics.
In Oakland, the first city where a city council voted to broadly deprioritize criminalization of entheogenic substances, lawmakers approved a follow-up resolution in December that calls for the policy change to be adopted statewide and for local jurisdictions to be allowed to permit healing ceremonies where people could use psychedelics.
After Ann Arbor legislators passed a decriminalization resolution last year, a county prosecutor recently announced that his office will not be pursuing charges over possessing entheogenic plants and fungi—"regardless of the amount at issue."
The Aspen, Colorado City Council discussed the therapeutic potential of psychedelics like psilocybin and proposals to decriminalize such substances at a meeting last month. But members said, as it stands, enacting a reform would be more better handled at the state level while entheogens remain strictly federally controlled.
Seattle lawmakers also recently sent a letter to members of a local task force focused on the opioid overdose epidemic, imploring the group to investigate the therapeutic potential of psychedelics like ayahuasca and ibogaine in curbing addiction.
DEA Says Cancer Patients' Request For Medical Psilocybin Could Fuel Illegal Drug Market
Photo elements courtesy of carlosemmaskype and Apollo.