White House Won't Say If Biden Supports Federal Marijuana Legalization Bill Passed By House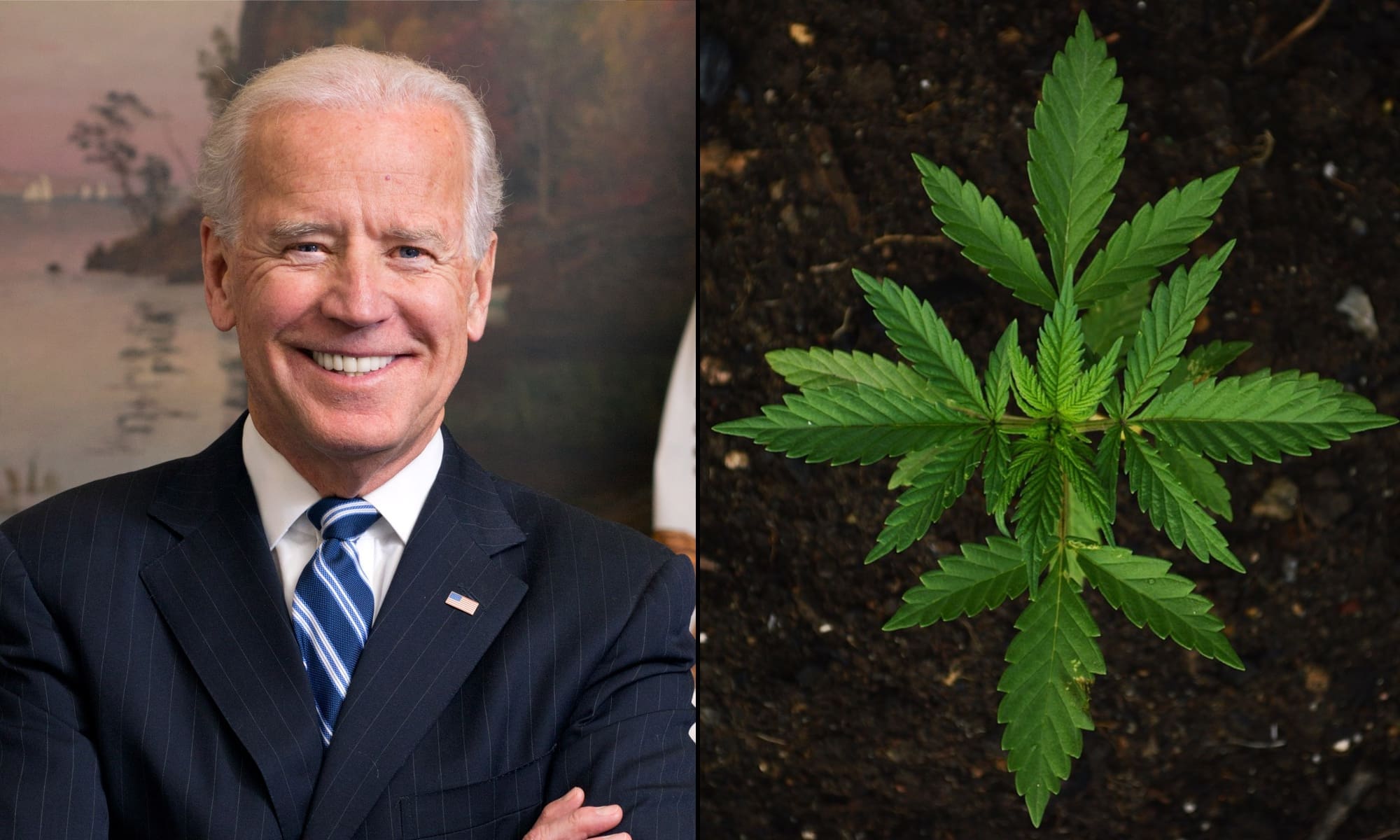 President Joe Biden agrees that "our current marijuana laws are not working," White House Press Secretary Jen Psaki told reporters on Friday just hours after the U.S. House of Representatives passed a bill to federally legalize cannabis. But she declined to directly address whether the president supports the specific legislation.
The Marijuana Opportunity, Reinvestment and Expungement (MORE) Act passed along mostly partisan lines, with all but two Democrats voting to advance it to the Senate. Asked about the president's position on the measure, Psaki said vaguely that Biden "agrees that we need to rethink our approach" to cannabis policy.
She reiterated points that Biden made on the campaign trail about the need to "address the racial disparities and systemic inequities in our criminal justice system, broaden research on the effects of marijuana and support the safe use of marijuana for medical purposes."
But while the MORE Act includes provisions to support those objectives, it goes further. Specifically, it would remove marijuana from the list of federally controlled substances, impose a tax on cannabis sales to fund various programs and promote equity in the industry.
Biden isn't in favor of adult-use legalization, even if he's expressed support on the campaign trail for letting states set their own policies. About a year ago, Psaki reiterated that the president's opposition to broad reform "has not changed."
At Friday's briefing, the press secretary, who is reportedly planning to leave the administration later this year, said that "we look forward to working with Congress to achieve our shared goals—and we'll continue having discussions with them about this objective."
Do those "shared goals" include the main components of the MORE Act to holistically end prohibition? Psaki didn't get into detail. It's another example of the marijuana policy schism that's divided not just congressional lawmakers along partisan lines but also the Democratic president and a supermajority of voters in his party.
While it's true that Biden campaigned on several cannabis reform promises—from rescheduling to expungements to legalization for medical use—he's yet to act on them after more than a year in office. That's in spite of intense pressure from lawmakers and advocates throughout his tenures.
Biden himself hasn't made a substantive public comment about cannabis policy since entering the Oval Office, beside making a quick, dismissive comment to a reporter who asked about clemency for current federal marijuana prisoners.
Vice President Kamala Harris, for her part, said last year that the Biden administration isn't focused on following through on its marijuana reform pledges because it's too overwhelmed with other issues.
Advocates are losing patience. It's one thing that the administration hasn't taken concrete steps on its own to change federal marijuana policy, but it's also taken actions that subvert reform efforts.
For example, in Biden's latest budget proposal for Fiscal Year 2023, he again proposed the continuation of a rider blocking Washington, D.C. from legalizing cannabis sales. To the relief of advocates, however, he again kept a separate rider intact to protect legal medical cannabis programs from federal intervention.
The lack of clemency action from Biden is especially disappointing to advocates who have been lobbying the White House to do something on this issue.
Biden has received about a dozen letters from lawmakers, advocates, celebrities and people impacted by criminalization to do something about the people who remain behind federal bars over cannabis. After months of inaction, some members of Congress like Sen. Elizabeth Warren (D-MA) have even sent follow-up letters demanding a response.
A report published by the Congressional Research Service (CRS) last year affirmed that the president has it within his power to grant mass pardons for cannabis offenses. It also said that the administration can move to federally legalize cannabis without waiting for lawmakers to act.
Early in 2021, the Biden administration came under fire after it was reported that it had terminated or otherwise punished dozens of staffers who admitted to prior marijuana use as part of their background check process.
Psaki previously attempted to minimize the fallout, without much success, and her office also stressed that nobody was fired for "marijuana usage from years ago," nor has anyone been terminated "due to casual or infrequent use during the prior 12 months."  However, she's consistently declined to speak to the extent to which staff have been suspended or placed in a remote work program because they were honest about their history with marijuana on the federal background check form.
For what it's worth, a poll released in January found that more than half of Americans feel that Biden has made little to no progress on his campaign pledge to decriminalize marijuana during his first year in office—and most people also aren't betting on him doing more to advance the reform in 2022.
Lawmakers And Organizations React To Federal Marijuana Legalization Bill's House Passage