Marijuana Use Won't Automatically Block People From Federal Jobs, Biden Administration Memo Says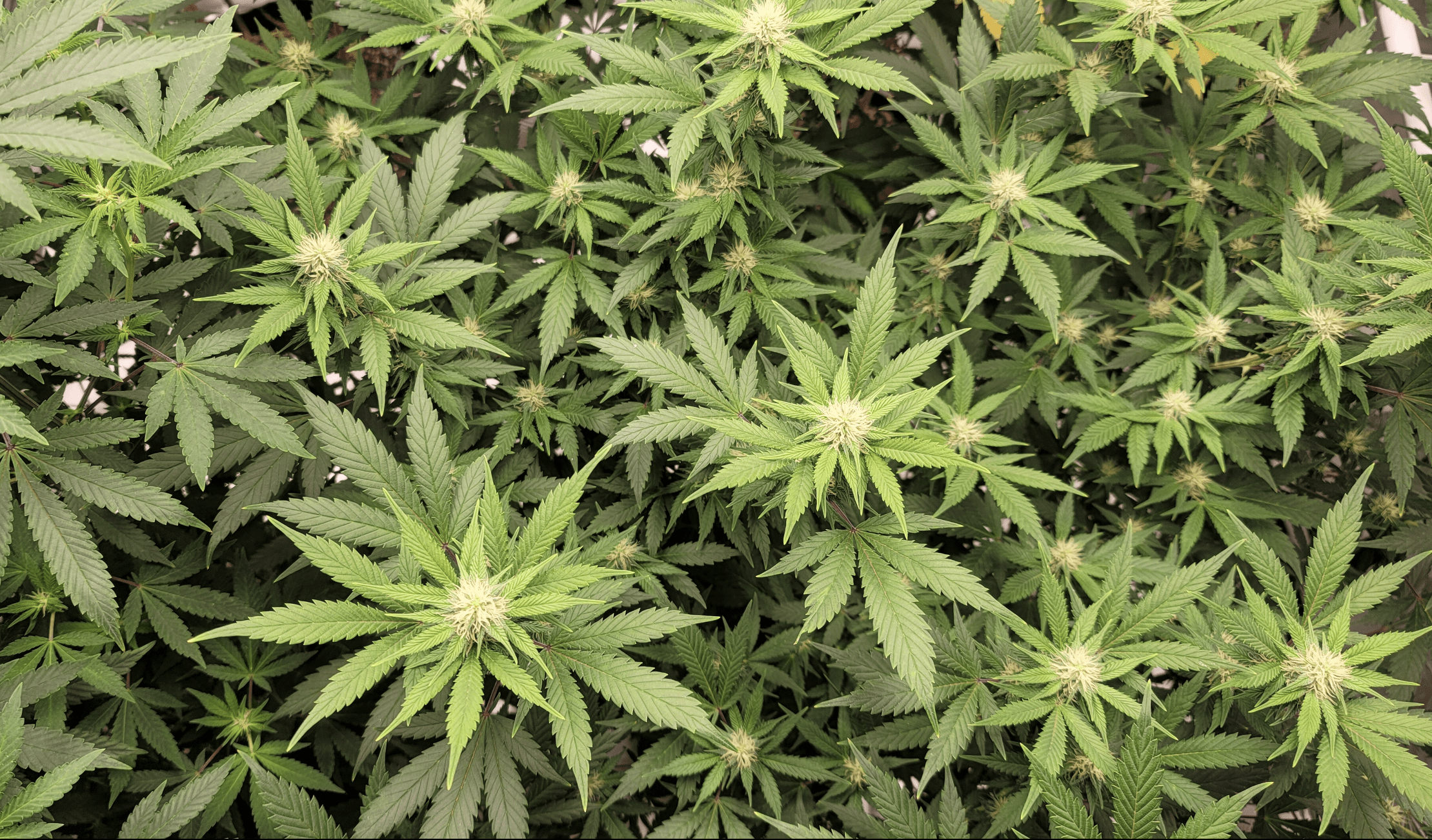 Admitting to past marijuana use should not automatically disqualify people from being employed in the federal government, the Office of Personnel Management (OPM) said in a memo distributed to agencies on Thursday. Separately, the Biden administration is instituting a new policy of granting waivers to some White House staff who've used cannabis.
While the extent and recency of an applicant's use can still be factors in making employment decisions, OPM said that simply admitting to prior cannabis consumption doesn't necessarily mean a person lacks the "suitability or fitness for a position," as long as they commit to not use marijuana while employed.
"It would be inconsistent with suitability regulations to implement a policy of finding an individual unfit or unsuitable for federal service solely on the basis of recency of marijuana use," Acting OPM Director Kathleen M. McGettigan wrote. "Past marijuana use, including recently discontinued marijuana use, should be viewed differently from ongoing marijuana use."
This government-wide development comes as NBC News is separately reporting that President Joe Biden's administration will be granting waivers for certain officials in the White House's Executive Office of the President who have used cannabis. Again, the extent of the person's past use can influence whether they obtain a waiver, and they must pledge to stop consuming marijuana.
"As more state laws have changed, federal agencies are increasingly encountering individuals whose knowledge, skills, and abilities make them well-qualified for a position, but whose marijuana use may or may not be of concern when considering the suitability or fitness of the individual for the position," says the new OPM memo, which applies to most federal workers except for those dealing with classified information or who are employed in a sensitive national security position.
There are statutory considerations that agencies must still take into account, including two factors that "could be implicated by an individual's use or possession of marijuana." Illegal use of controlled substances without "evidence of substantial rehabilitation" is one, OMP said, and the other is "criminal or dishonest conduct."
"However, OPM's suitability regulations do not permit agencies to automatically find individuals unsuitable for federal employment based on either factor," it continues. "Rather, when agencies consider the suitability or fitness of an applicant or appointee for a position, the individual's conduct must be evaluated on a case-by-case basis to determine the impact, if any, to the integrity and the efficiency of the Government."
"Even where an individual has illegally used marijuana without evidence of substantial rehabilitation, agencies cannot find an individual unsuitable unless there is a nexus between the conduct and the 'integrity or…efficiency of the service,'" the memo says.
This is a notable development that recognizes the reality that more states continue to legalize cannabis for medical and recreational purposes, and people who have used marijuana shouldn't be discriminated against, even if it remains illegal under federal law.
The marijuana employment policy has been evolving for years, with a 2015 OPM memo similarly advising agencies against uniformly denying applicants based only on cannabis use and to instead approach hiring on a case-by-case basis. But the language and framing of the previous guidance was more critical of people who've used drugs, leaning into stereotypes about what such behavior means about their qualifications.
"Drug involvement can raise questions about an individual's reliability, judgment, and trustworthiness or ability or willingness to comply with laws, rules, and regulations, thus indicating his or her employment might not promote the efficiency or protect the integrity of the service," it said. "However, the individual's conduct must be evaluated on a case-by-case basis."
In recent years, lawmakers have encouraged OPM to review its marijuana-related guidance for hiring. Report language was attached to a House spending bill last year that said the policy should be specifically assessed as it concerns applicants and employees whose use of marijuana is compliant with state law.
The "policies should reflect changes to the law on marijuana usage and clearly state the impact of marijuana usage on Federal employment," it says. Identical language was inserted into 2019 appropriations legislation as well.
Reps. Charlie Crist (D-FL) and Don Young (R-AK) have attempted to codify protections for federal workers who use cannabis in compliance with state law, introducing the bipartisan legislation in 2019 and 2018.
Beyond bringing federal employment policies up to speed amid the state-level legalization movement, the new guidance could widen the applicant pool and invite more talent into various agencies. Former FBI Director James Comey suggested in 2014 that he wanted to loosen the agency's employment policies as it concerns marijuana, as potential skilled workers were being passed over due to the requirement.
"I have to hire a great work force to compete with those cyber criminals and some of those kids want to smoke weed on the way to the interview," he said at the time.
Paul Armentano, the deputy director for NORML, said that much more action is needed to reform federal policies, including legalizing it and ending discrimination against employees who currently consume marijuana.
"The federal government's refusal to remove the cannabis plant from its inappropriate categorization as a Schedule I prohibited substance under federal law continues to have ripple effects," he said. "Placing civil service employees and others in the workforce under undue scrutiny because of their past use of cannabis—and imposing disciplinary action for those employees who consume cannabis while off-the-job in accordance with the laws of their state—are among the many negative consequences facing Americans as a result of the federal government's 'Flat Earth' policy toward cannabis and those who consume it."
Armentano pointed out that research shows that people "who consume cannabis while away from the job are at no greater risk for occupational accidents or injuries and, therefore, they should not be singled out and discriminated against solely for this activity."
Biden, for his part, might continue to be opposed to adult-use legalization, but he does support other reforms like legalizing for medical use, decriminalizing possession, expunging prior records, modestly rescheduling the plant and letting states set their own policies. And regardless of where he stands, the fact remains that many Americans have used cannabis, meaning the administration would likely face hiring challenges if they imposed a blanket ban.
With respect to the White House policy that NBC reported, an official said that the guidelines "effectively protect our national security while modernizing policies to ensure that talented and otherwise well-qualified applicants with limited marijuana use will not be barred from serving the American people."
"President Biden is committed to bringing the best people into government—especially the young people whose commitment to public service can deepen in these positions and who can play leadership roles in our country for decades to come," an official said in a statement. "The White House's policy will maintain the absolute highest standards for service in government that the president expects from his administration, while acknowledging the reality that state and local marijuana laws have changed significantly across the country in recent years."
But former Obama administration staffer Tommy Vietor weighed in on the news about the Biden team's move, saying it "seems similar if not the same" as the prior policy.
I don't get how this change squares with the Obama admin rules. It seems similar if not the same, but at some point there needs to be a public conversation about how the background check process is stupid and outdated. Why is the FBI asking about marijuana use in 2021? https://t.co/nWrfob4AL2

— Tommy Vietor (@TVietor08) February 26, 2021
There is one somewhat odd stipulation for White House workers who say they've used marijuana and receive a waiver. Depending on how recent that use was, they may be asked to work remotely for some amount of time, for unspecified reasons. They must also be subject to random drug testing.
Read the OPM memo on marijuana use and job eligibility below: 
Memo Assessing Suitability … by Marijuana Moment
IRS Chief Says Agency Would 'Prefer' If Marijuana Businesses Could Pay Taxes Electronically
Photo courtesy of Mike Latimer.