White House Says Biden Hasn't Fired Staff For Marijuana Use That Was 'Casual' Or 'Years Ago'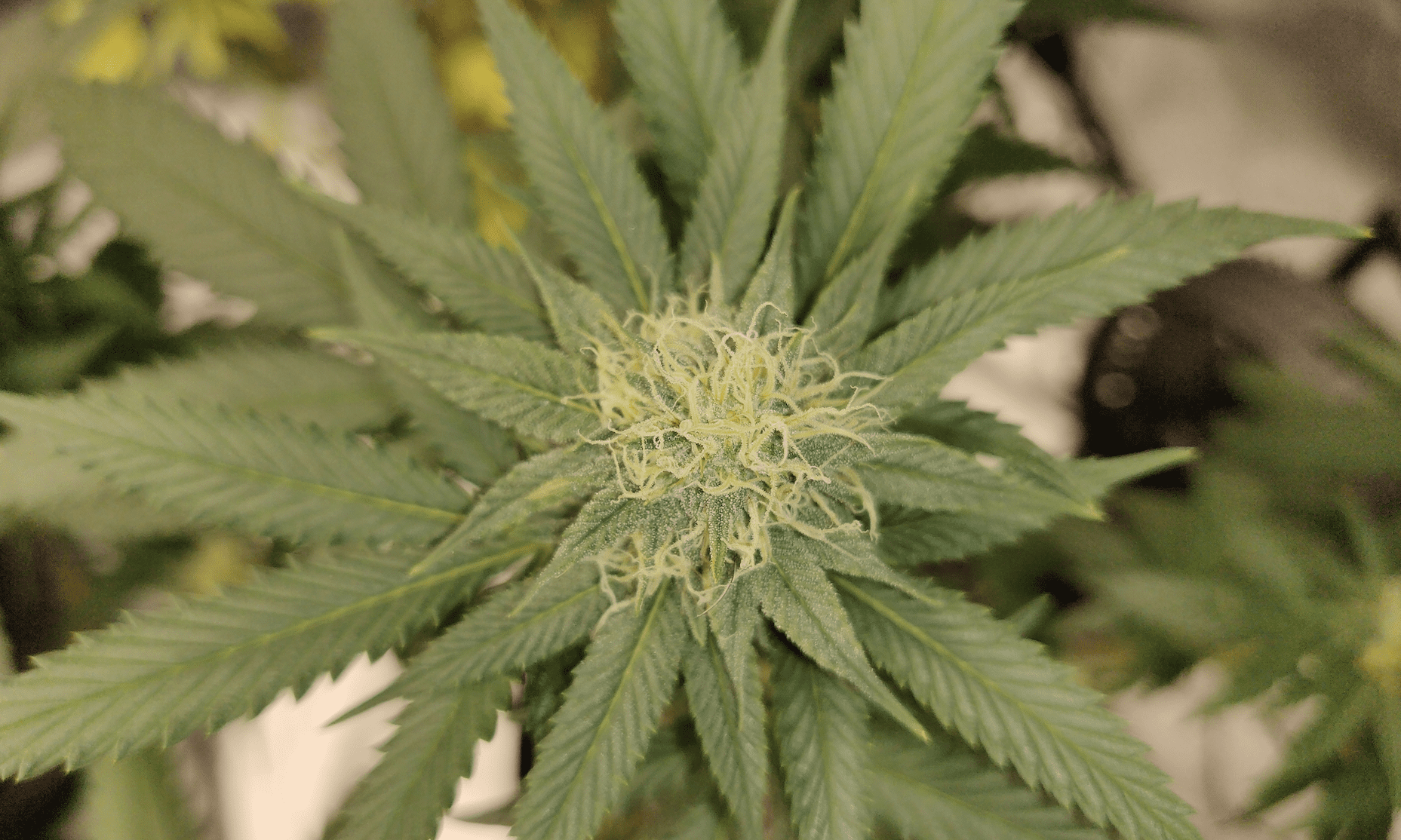 As a growing number of Democratic and Republican lawmakers criticize the Biden administration's decision to fire or otherwise punish dozens of staffers who admitted to prior marijuana use, the White House is issuing further clarification in an attempt to tamp down the swelling controversy.
Press Secretary Jen Psaki has previously attempted to minimize the fallout, with not much success, and so her office released a new statement on Thursday stipulating that nobody was fired for "marijuana usage from years ago," nor has anyone been terminated "due to casual or infrequent use during the prior 12 months."
"The policy has allowed around a dozen White House staff to continue serving the in the administration who would not have permitted under prior administrations' policies," reads the statement, which was provider to Playboy reporter Brian Karem.
NOW: From the WH regarding marijuana use among staff members : pic.twitter.com/Rc4zs6kz5X

— Brian J. Karem (@BrianKarem) March 25, 2021
Only five White House employees have lost their jobs over prior cannabis consumption since Biden took over, Psaki has said. However, she's consistently declined to speak to the extent to which staff have been suspended or placed in a remote work program because they were honest about their history with marijuana on a federal form that's part of the background check process—and the new statement sheds no light on that.
The press secretary also argued on Wednesday that the Biden administration has instituted a more lax employment policy when it comes to previous cannabis use. But while the president could unilaterally make it so prior marijuana consumption doesn't justify termination, she signaled he wouldn't do so unless Congress ends federal prohibition.
There's been bipartisan pushback to the news of the cannabis-related firings, which was first reported last week by The Daily Beast.
A coalition of 30 Democratic members of Congress sent a letter to Biden on Thursday that asks for clarification on the employment policy and urges that prior cannabis consumption no longer be used as a justification to disqualify people from serving in the federal government—especially since Vice President Kamala Harris and at least one one other Cabinet member are on record about their own marijuana use experiences.
"Those in the upper ranks of your administration won't face consequences for their cannabis use, and nor should they, but the same standard should be applied across the administration," the letter, led by Rep. Earl Blumenauer (D-OR), states. "Repercussions for cannabis use have always been unequal and those with the most power have always faced the fewest consequences. We ask that you don't allow that pattern to continue within your administration."
Rep. Matt Gaetz (R-FL) said in a statement to Marijuana Moment that the "federal government has completely screwed up marijuana reform."
Thousands of young Americans should never have been incarcerated for marijuana charges.

Biden's staffers shouldn't have been terminated for using it.

— Rep. Matt Gaetz (@RepMattGaetz) March 25, 2021
"I fought for sweeping changes to our marijuana laws in the 115th and 116th Congress," he said. "What does it say about the Democrat Party when a Republican fights harder for Biden staffers than they do? It's time to end the forever war on marijuana."
Rep. David Joyce (R-OH) sent a similar message to the president on Tuesday in a separate letter condemning news of the marijuana-related firings for people who disclosed their previous cannabis use.
"Simply put, in a nation where the truth is considered malleable, we need to demonstrate to our young public servants that telling the truth is an honorable trait, not one to be punished," the congressman wrote. "I respectfully request that your administration discontinue punishment of staff for being honest about their prior cannabis use and reinstate otherwise qualified individuals to their posts."
Blumenauer told Marijuana Moment last week that "we still have a very uneven response" to marijuana use in the federal government and he considered the administration's actions "antiquated" and inconsistent with the state-level reform movement.
It's not clear at this point whether forthcoming congressional legalization legislation would remove marijuana as a negative criteria in federal employment decisions, however, as a bill that the House passed last year maintained that cannabis could still be included in drug testing programs for federal workers.
Biden personally opposes adult-use legalization but has backed more modest reforms such as legalizing for medical use, expunging prior cannabis records, rescheduling marijuana and allowing states to set their own policies.
Outside of the White House, the Office of Personnel Management said in a recent memo distributed to federal agencies that admitting to past marijuana use should not automatically disqualify people from being employed in the federal government.
Minnesota Marijuana Legalization Bill Clears Fourth House Committee
Photo courtesy of Mike Latimer.