Biden Is Too Busy To Decriminalize Marijuana, Harris Says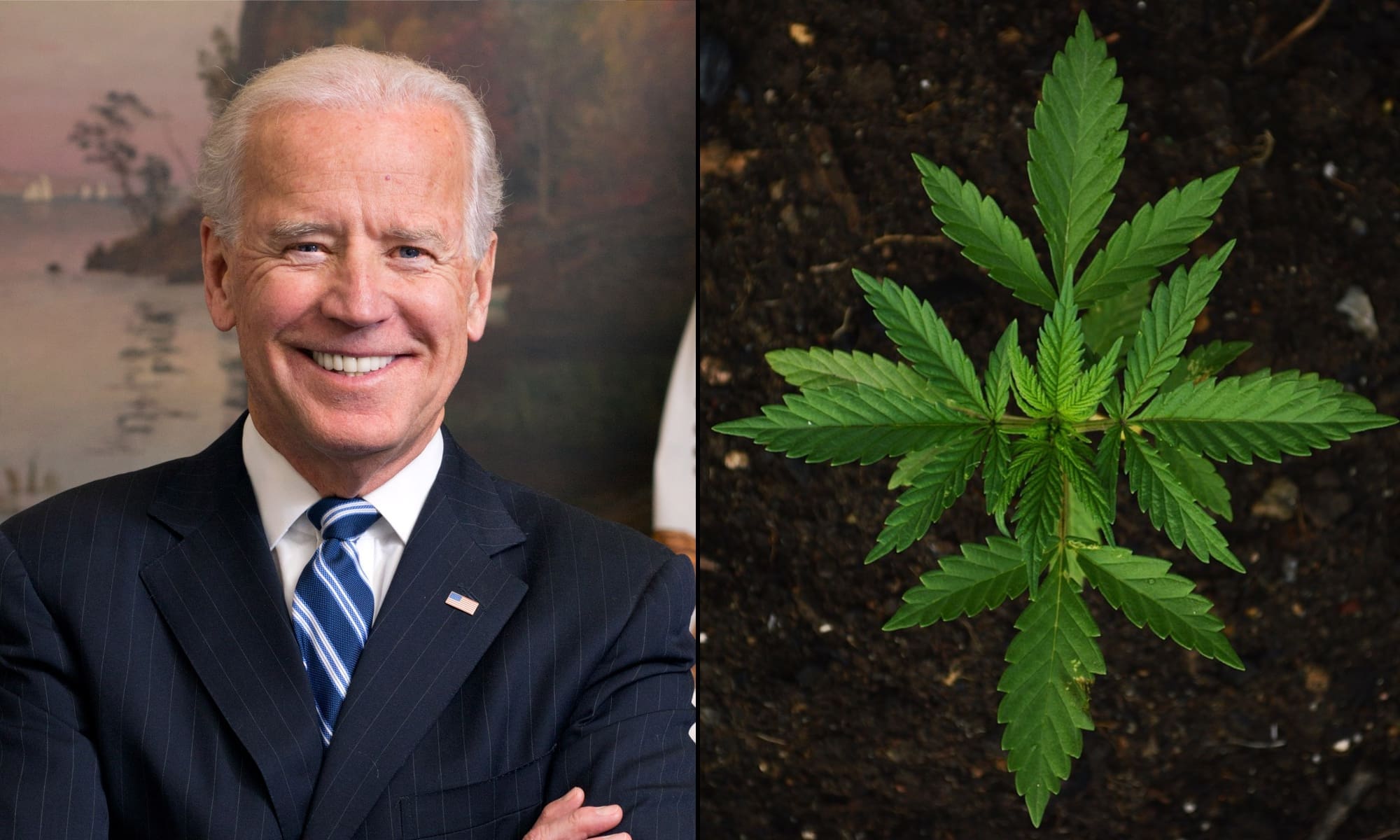 Vice President Kamala Harris says the Biden administration isn't focused on following through on its marijuana reform pledges because it's too overwhelmed with responding to the coronavirus pandemic.
In an interview with The San Francisco Chronicle, the vice president was asked about cannabis policy and said "we haven't yet taken that on" despite campaign promises to push for reforms like decriminalization and expunging prior marijuana records.
"Honestly, right now, we've been focused on getting people food, helping them stay in their apartments or in their homes, getting kids back to school, getting shots into arms," she said. "That has been all-consuming."
"Madame Vice President, let's talk about #weed." That's what I said to VP @KamalaHarris Monday in #Oakland. While @SenSchumer may be ready to #legalize #cannabis, here is what the VP said @eaze @leafly https://t.co/ykVPjnWJu2 via @sfchronicle pic.twitter.com/iwgxbVHI8P

— Joe Garofoli (@joegarofoli) April 6, 2021
This is the first time either Harris or President Joe Biden has publicly talked about cannabis since the November election.
But while it's the case that the administration has prioritized addressing the COVID-19 crisis, it's also true that the president has undertaken efforts on other issues such as the environment, infrastructure and immigration—all things that were the subject of campaign pledges that have now begun being translated into action.
Marijuana, on the other hand, has taken a back seat.
Advocates have argued that cannabis policy and coronavirus relief are not mutually exclusive. For one, ending federal marijuana prohibition could free up more states to set up tax-and-regulate systems for cannabis, creating needed jobs and revenue to aid in their economic recovery.
House Speaker Nancy Pelosi (D-CA) last year defended House Democrats' decision to include language in a COVID package that would protect banks that service the marijuana industry from being penalized by federal regulators. She said cannabis "is a therapy that has proven successful."
Beyond that, providing those protections would help marijuana businesses access the banking system, meaning they could stop relying on cash transactions that puts workers and consumers at greater risk of being infected with the virus.
Legalization would also reduce unneeded police interactions and incarcerations that can play a role in spreading the virus.
Those arguments notwithstanding, Harris's new comments represent another sign that cannabis reform is not seen as a priority by this administration.
Biden's opposition to adult-use legalization "has not changed," the White House press secretary said recently. The administration has also faced controversy after it was reported that multiple staffers were fired or otherwise punished for admitting to prior cannabis use as part of the background check process.
Harris, meanwhile, might have adopted the president's views on cannabis, according to Bloomberg. While she sponsored a comprehensive legalization bill during her time in the Senate, she went silent on the issue since joining Biden's ticket and more pivoted to discussing his plans to decriminalize, rather than legalize, while campaigning.
Taken together, the administration's lack of focus on cannabis has come as a disappointment to advocates. But in the absence of White House action, Congress has made time for marijuana and could bring legislation to the fore soon.
Senate Majority Leader Chuck Schumer (D-NY) says a bill to end federal marijuana prohibition will be released "shortly," and House Judiciary Chairman Jerrold Nadler (D-NY) plans to reintroduce his proposal, the Marijuana Opportunity, Reinvestment and Expungement (MORE) Act, as well.
Mexico Marijuana Legalization Bill Clears Key Senate Committee, With Floor Vote Expected This Month