White House Drug Czar Applauds Biden's 'Historic' Marijuana Actions, Says Youth Cannabis Concerns Shouldn't 'Nullify' Medical Benefits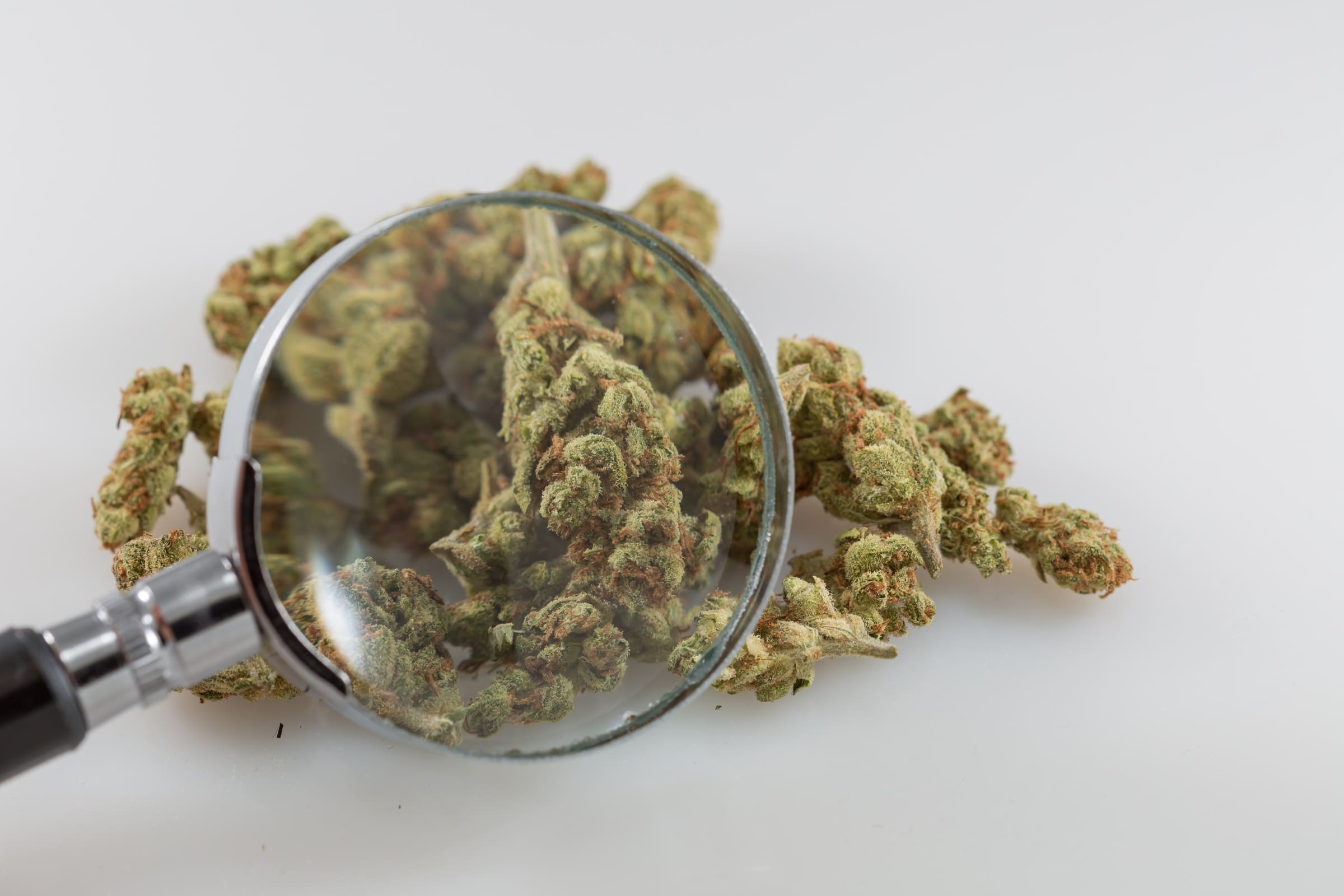 The White House drug czar is touting President Joe Biden's "historic" move to issue a mass marijuana pardon and direct an administrative review of the drug's scheduling status. And he is again highlighting that there are "clearly" medical benefits of cannabis—which he says shouldn't be ignored because of separate concerns about youth use.
During an interview with The Washington Post on Wednesday, Rahul Gupta, director of the Office of National Drug Control Policy (ONDCP), also spoke about the way federal marijuana prohibition has impeded scientific research. And he addressed a variety of other drug policy issues—including broader drug harm reduction services and cannabis decriminalization.
He made a point to applaud the president for pardoning people who've committed federal marijuana possession offenses and again said that the Justice Department and U.S. Department of Health and Human Services (HHS) will "expeditiously" carry out a scheduling review per Biden's instructions.
"What the president has announced is historic in nature," Gupta said. "No one before in the history of United States has made those proclamations."
The official acknowledged the limitations of the pardon proclamation, however, stating that the "bulk" of marijuana cases play out at the state-level, which is why it's important that Biden called on governors to follow the administration's lead with further cannabis clemency action.
Asked whether the presidential pardons represent a step toward decriminalizing cannabis, Gupta said that "this is a certainly a step that the president believes deeply in—he believes that people should not be arrested or convicted for sole possession or use of marijuana."
He added that taking steps to provide relief to people who've been criminalized over marijuana is part of the administration's efforts to "look at our justice policies from an equity lens," saying that Black people are on average four times more likely to face marijuana arrests despite comparable rates of usage across races.
Gupta, who previously worked to implement a state medical cannabis program while serving as a West Virginia health commissioner, also reiterated that "clearly data is behind certain medical uses for cannabis."
Notably, he said that there's also "plenty of evidence" that underage marijuana use is associated with cognitive development issues. However, "that doesn't nullify the medical benefits that have been documented in science over the years."
The drug czar also said that cannabis's federally restricted status has made it hard to study, a point that legalization advocates have made for years.
"A lot of this is developing science. I mean, there's been bans on marijuana, and that's resulted in a deficiency of literature and science and scientific research behind it," he said. "So I'm glad that we're able to see more science develop, so we will get closer to the truth that, to me as a scientist, is really important to know, 'hey, what are the facts, both good and bad?' So we can make good, sound policy based on that data."
The director's consistent stance on the therapeutic benefits of cannabis and the consequences of criminalization are all the more notable given that he's statutorily obligated to advocate against legalizing Schedule I drugs and he's repeatedly declined opportunities to do so.
During Wednesday's interview, Gupta also weighed in on broader drug harm reduction policy, stressing the importance of providing expanded access to naloxone and fentanyl testing strips to mitigate the overdose crisis.
But when asked about California Gov. Gavin Newsom's (D) veto of a bill to authorize a pilot program for safe consumption sites where people could use currently illicit drugs in a medically supervised environment, the official simply said that policy should follow "science, research and data." He declined to comment further given that the federal government is in active litigation over a Philadelphia non-profits attempt to open a harm reduction center.
Before the president's cannabis pardon announcement, the drug czar said over the summer that the Biden administration is "monitoring" the state-level cannabis legalization movement.
On Sunday, Biden touted his cannabis clemency action, saying that he's "changed the lives of thousands of people."
But as activists push for further relief, the president seems to be drawing a line in the sand at simple cannabis possession, separately signaling last week that he would not extend pardons to people who sold marijuana.
He said that he's "keeping my promise that no one should be in jail for merely using or possessing marijuana" and "the records, which hold up people from being able to get jobs and the like, should be totally expunged. Totally expunged."
"You can't sell it," the president added. "But if it's just use, you're completely free."
That's a problem from advocates' perspective. Biden might have pardoned about 6,500 people who've committed marijuana possession offenses at the federal level, plus those who've violated the law in Washington, D.C., but activists say the relief should extend to people with sales convictions.
Activists with Students for Sensible Drug Policy (SSDP), Last Prisoner Project (LPP) and DCMJ staged protests outside of the White House on Monday to call attention to that issue, demanding that Biden release the estimated 2,800 people currently in federal prison for marijuana convictions that aren't limited to simple possession.
Meanwhile, DOJ and HHS have committed to quickly carrying out the separate scheduling review the president directed, which could result in a recommendation to place cannabis in a lower schedule or remove it altogether, effectively legalizing the plant under federal law.
HHS Secretary Xavier Becerra has said officials will "work as quickly as we can" to complete the analysis of cannabis scheduling per the president's directive.
The Department of Justice, for its part, "will expeditiously administer the President's proclamation, which pardons individuals who engaged in simple possession of marijuana, restoring political, civil, and other rights to those convicted of that offense," a department spokesperson said.
Labor Secretary Marty Walsh said that officials will be working diligently to ensure that people who received a pardon for federal marijuana offenses under the presidential proclamation are not impeded from future job opportunities.
Vice President Kamala Harris said this month that voters should elect lawmakers who support marijuana reform so that Congress can enact a "uniform approach" to the issue in light of the president's cannabis pardons.
A series of polls have shown that Americans strongly support the president's pardon action, and they also don't think that marijuana should be federally classified as a Schedule I drug.
Germany's Government Approves Marijuana Legalization Plan, But Reform Depends On European Union Sign-Off