White House Drug Czar Says Biden Admin Is Reviewing Marijuana Policies And Safe Consumption Sites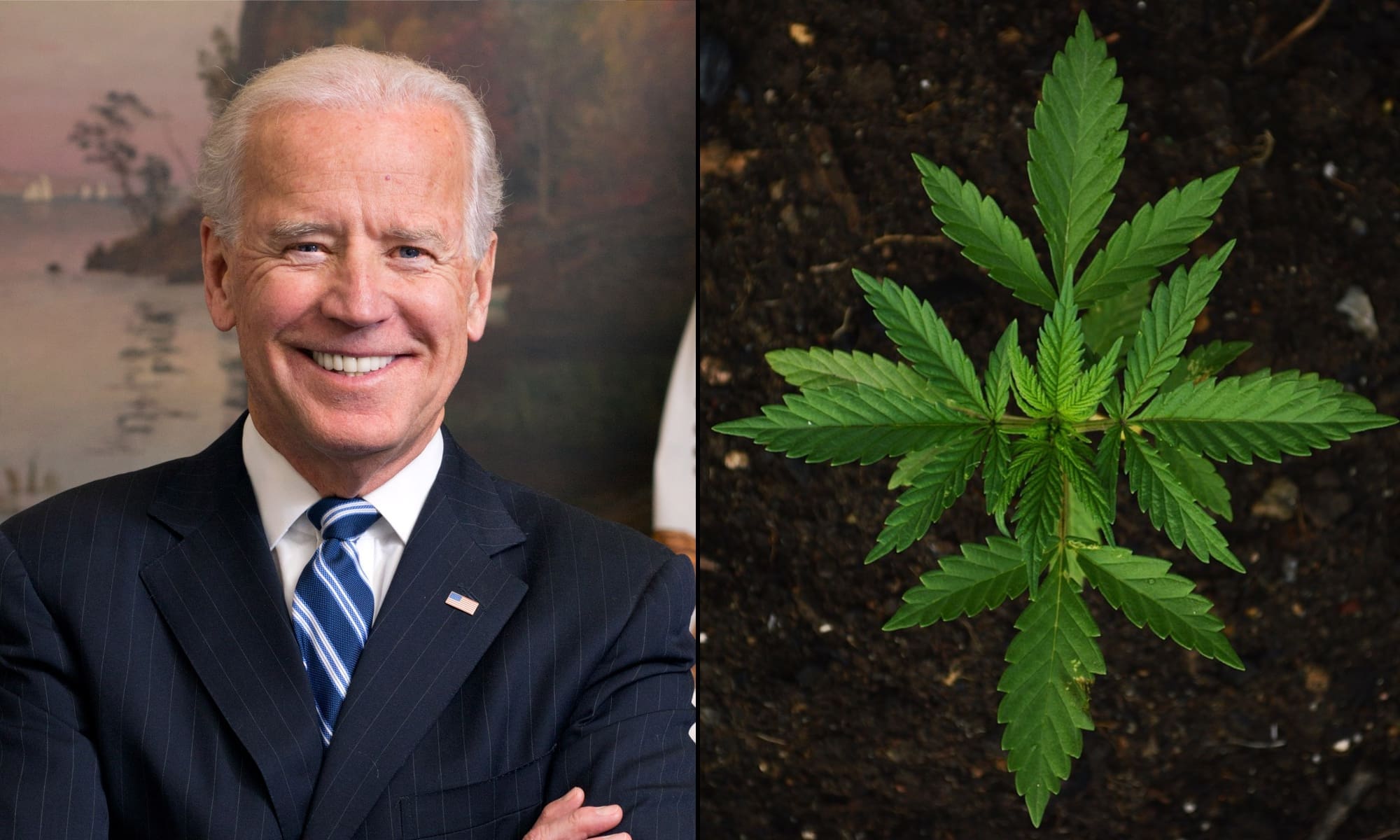 The White House drug czar says the Biden administration is "monitoring" states that have legalized marijuana to inform federal policy, recognizing the failures of the current prohibitionist approach. He also said that the federal government is reviewing broader drug policy harm reduction proposals, including the authorization of supervised consumption sites—and going so far as to suggest possible decriminalization.
Rahul Gupta, director of the Office of National Drug Control Policy (ONDCP), made several telling remarks in an interview published on Wednesday by Financial Times.
"We're learning from those states [that have enacted cannabis reform]," Gupta said. "We're monitoring the data and trying to see where things go. But one thing is very clear, and the president has been clear about that—the policies that we've had around marijuana have not been working."
President Joe Biden campaigned on a cannabis platform of decriminalization, rescheduling, respecting states' rights and other modest reforms, though he remains opposed to adult-use legalization and has yet to take meaningful action on his prior pledges.
In the new interview, Gupta, who previously provided consulting services to a cannabis company prior to serving in the White House, also emphasized that when it comes to broader drug policy, "for the first time in history, the federal government is embracing the specific policies of harm reduction."
And he specifically argued that people "should not be incarcerated, arrested, for just their drug use." While the news outlet did not publish any additional remarks to flesh out that position from a policy perspective, ending arrests and incarceration for drug use would amount to what advocates describe as decriminalization.
In the meantime, among the specific harm reduction policies under review would be to possible permit safe consumption sites where people could use currently illicit drugs in a medically supervised environment to prevent overdose deaths and help people access treatment resources.
While the Biden administration is still investigating the clinical efficacy of such facilities, Gupta said that the proposal to lift the existing federal ban is on the table. The comments also come about a week before the Justice Department is due to respond in a federal case concerning the legality of safe consumption sites that was brought about as a challenge to a Philadelphia-based nonprofit.
New York City opened the first sanctioned harm reduction centers late last year, and officials have already reported positive results in saving lives. The facilities have yet to face a federal challenge like Philadelphia's Safehouse did under the Trump administration.
DOJ said in February that it is actively "evaluating supervised consumption sites, including discussions with state and local regulators about appropriate guardrails for such sites, as part of an overall approach to harm reduction and public safety."
In October, the Supreme Court rejected a request to hear a case on the legality of establishing the Safehouse facilities, but the case is still before a lower federal court.
The National Institutes of Health (NIH) put out a pair of requests for applications (RFAs) in December for an effort that will provide funding for efforts to investigate how that and other harm reduction policies could help address the drug crisis.
Gupta previously said that it's critical to explore "any and every option" to reduce overdose deaths, and that could include allowing safe consumption sites for illegal substances if the evidence supports their efficacy.
The secretary of the U.S. Department of Health and Human Services (HHS), Xavier Becerra, has also signaled that the Biden administration would not move to block the establishment safe injection sites, stressing that "we are literally trying to give users a lifeline."
But a department spokesperson later walked those remarks back, stating that "HHS does not have a position on supervised consumption sites" and the "issue is a matter of ongoing litigation." In any case, it would be up to DOJ to decide whether to pursue operators of the facilities under the Controlled Substances Act.
While New York City was the first to open the harm reduction centers, the governor of Rhode Island did sign a historic bill last year to establish a safe consumption site pilot program.
Earlier this month, a California Assembly committee approved a Senate-passed bill that would establish a pilot program to allow certain jurisdictions throughout the state to authorize safe consumption sites where people could use currently illicit drugs in a medically supervised environment.
A poll released in April found that a majority of Americans (64 percent) support allowing safe consumption sites.
Congress Pushes Marijuana Protections For Immigrants, Advertisers And Banks In Spending Bills