White House Drug Czar Says Marijuana 'Clearly' Has Medical Value And Scheduling Review Must Follow Science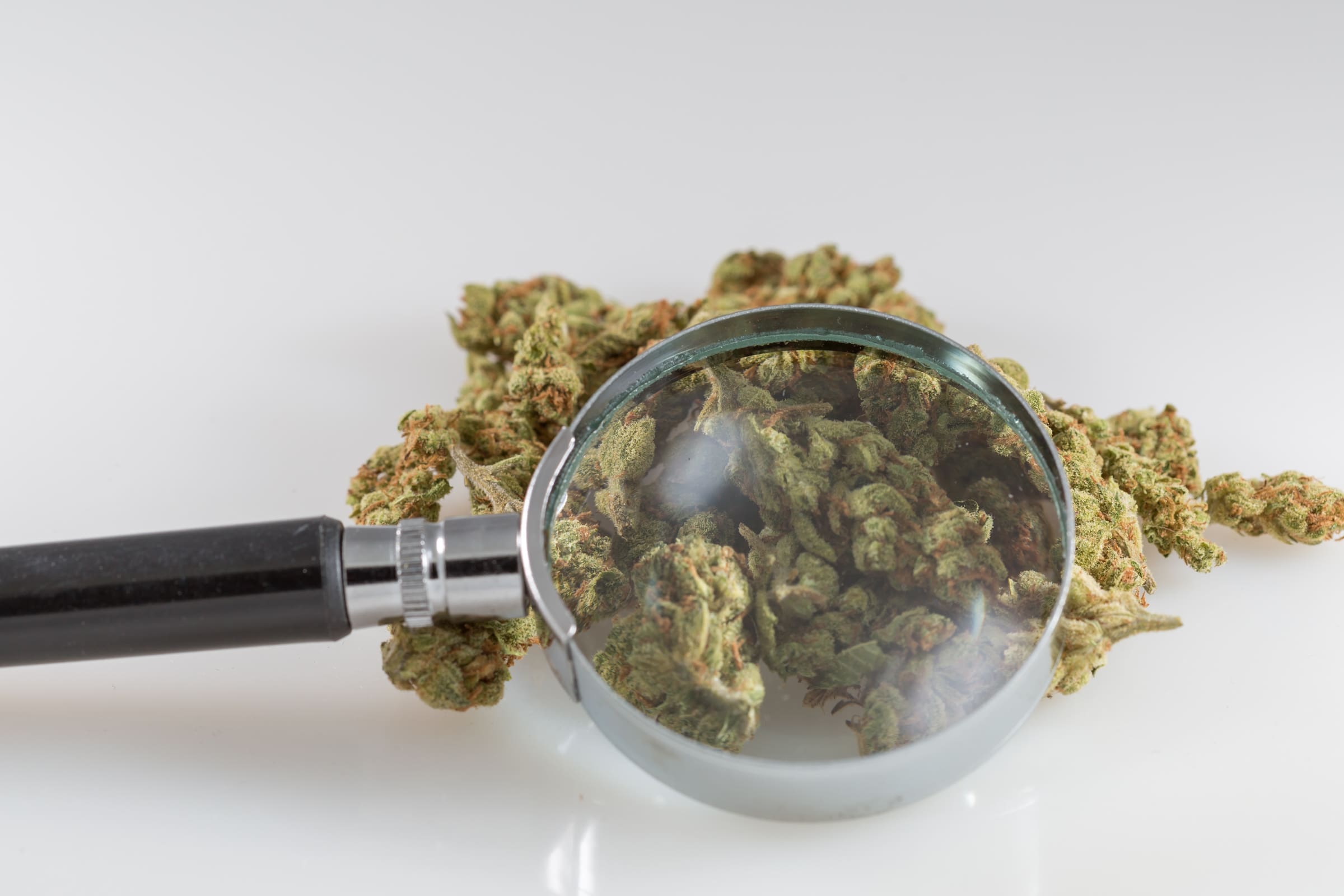 The White House drug czar says that it's key to ensure that any decision that's made as part the federal scientific review into marijuana's scheduling status directed by President Joe Biden "filters into criminal justice as well." And when it comes to the science of cannabis, he said that there are "clearly" therapeutic benefits.
Rahul Gupta, director of the Office of National Drug Control Policy (ONDCP), talked about Biden's mass pardons of people who've committed federal marijuana possession offenses and his scheduling directive during an interview with NPR last week.
He said that it's "really important for us to look at how many people have been serving sentences and have been impacted for non-violent drug crimes," emphasizing that Black people are significantly more likely to be arrested over cannabis than white people despite comparable rates of consumption. "So it's really important to follow the science and, at the same time, ensure that our science and evidence filters into criminal justice as well."
Gupta also acknowledged that he worked to implement a state medical cannabis program while serving as a West Virginia health commissioner, and he said "we know—and the president has as much said so—that clearly there are medical potential uses" of marijuana.
"Still, we need to make sure that we're working to have a process through it, and that's exactly why last week President Biden made these announcements," he said. "It's really important to follow these steps as the president has outlined because marijuana is currently scheduled as a Schedule I drug and it's treated the same…as heroin and LSD and it's important for us to take a look at that."
The director also talked about the medical value of cannabis in a separate interview earlier this month. And while he's statutorily obligated to advocate against legalizing Schedule I drugs, he declined the chance to do so when asked about the issue.
Before the president's announcement, the drug czar said over the summer that the Biden administration is "monitoring" the state-level cannabis legalization movement.
During this latest interview, an NPR journalist pressed Gupta on the scientific review process that the Justice Department will be carrying out in concert with the U.S. Department of Health and Human Services (HHS), pointing out that the Schedule I status of cannabis has inhibited the very research that the agencies are supposed to depend upon to reach a scheduling determination.
He didn't quite address the disconnect, but he said "the fact of the matter is that there is research and there continues to be research across states."
"The simple fact is that you follow the research that you have, and you make decisions based on the science that is available to you," Gupta said. "And we do know that, today, we have more research available than we had just simply 10 years ago. So it is time, as the president has asked for, to take a look at the scheduling of marijuana as a Schedule I drug."
Asked about the practical implications of rescheduling cannabis to a lower classification, the official said that he didn't want to "get ahead" of the Food and Drug Administration, DOJ or HHS.
"What I would suggest is that we let the science take its path and its course and have that decision be made by the experts in that area," Gupta, who also previously provided consulting services to a cannabis company before joining the administration, said.
The drug czar is just one of several Cabinet officials to address Biden's surprise marijuana announcement in recent weeks.
For example, Labor Secretary Marty Walsh said that officials will be working diligently to ensure that people who received a pardon for federal marijuana offenses under the presidential proclamation are not impeded from future job opportunities.
Secretary Xavier Becerra has also talked about the president's directive to agencies to conduct an administrative review of cannabis's scheduling status. The health secretary said officials will "work as quickly as we can" to complete the analysis.
DOJ, for its part, "will expeditiously administer the President's proclamation, which pardons individuals who engaged in simple possession of marijuana, restoring political, civil, and other rights to those convicted of that offense," a department spokesperson said following Biden's announcement.
A series of polls have shown that Americans strongly support the president's pardon action, and they also don't think that marijuana should be federally classified as a Schedule I drug.
For her part, Vice President Kamala Harris said last week that voters should elect lawmakers who support marijuana reform so that Congress can enact a "uniform approach" to the issue in light of the president's cannabis pardons.
Sen. Cory Booker (D-NJ), meanwhile, said that he appreciates the "significant" step that the president has taken, but there's "more that we can do" to address the drug war and he's "very hopeful" that additional reform can be enacted before the end of this Congress.
He reiterated that point in an interview published on Monday, adding that he thinks lawmakers have a "good shot" at enacting a package of increment marijuana proposals during the lame duck session after the midterms next month.
Cory Booker Pushes For Psychedelics Reform To Unlock Therapeutic Access