Biden's Labor Secretary Pledges To Help Marijuana Pardon Recipients Find 'Good Employment'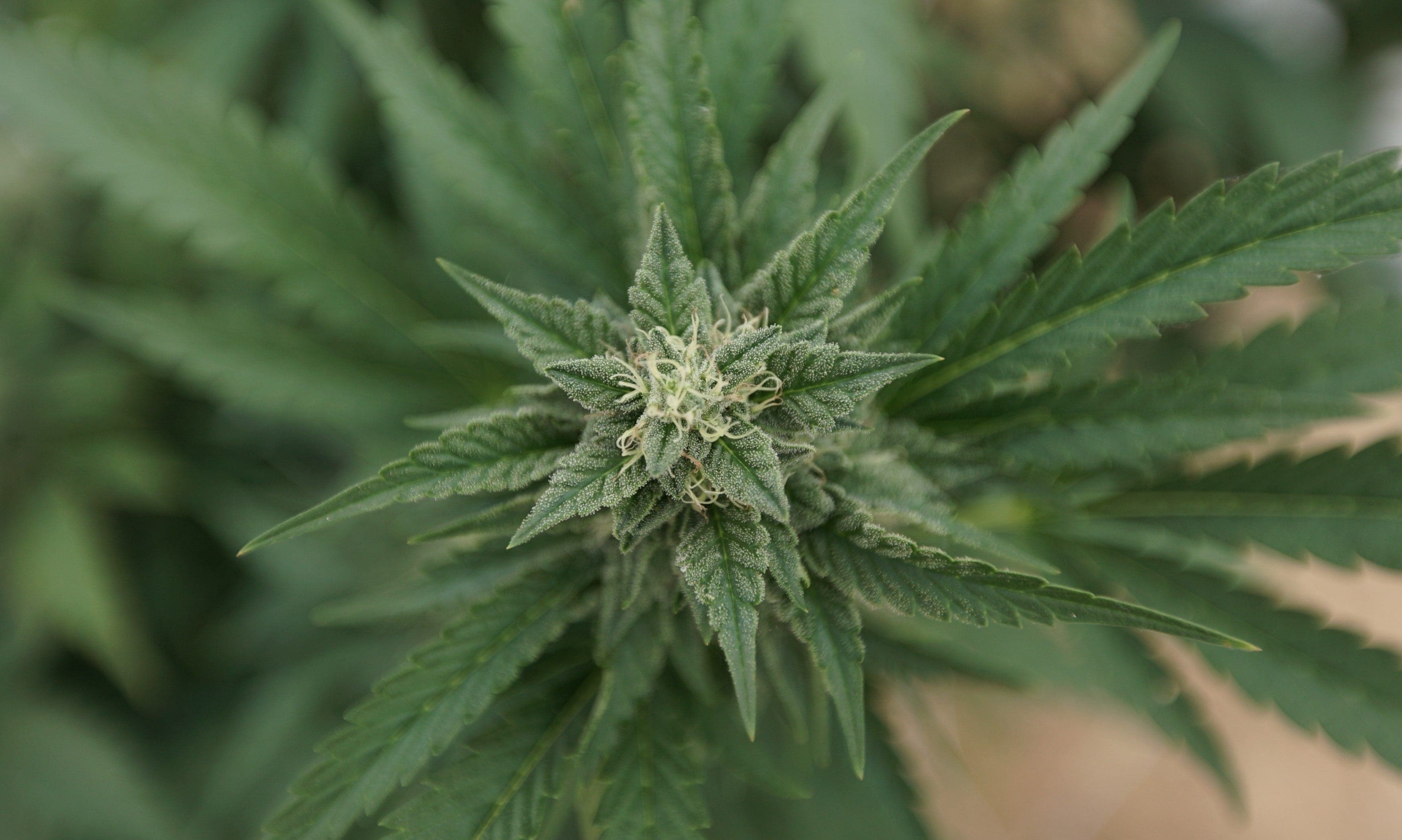 Two Biden administration cabinet members talked about the president's new cannabis initiative on Friday.
Labor Secretary Marty Walsh said that officials will be working diligently to ensure that people who receive a pardon for federal marijuana offenses under a proclamation issued by President Joe Biden on Thursday are not impeded from future job opportunities.
Walsh told Yahoo Finance on Friday that the Labor Department needs to "make sure what the president did yesterday is carried out," adding that people of color account for a disproportionate fraction of people who have been criminalized over cannabis.
U.S. @SecMartyWalsh on securing better #jobs for people with pardoned marijuana offenses

"We're going to work with them to make sure they can get into good employment, so that this is not an impediment to their ability to get into the middle class and get a good paying job." pic.twitter.com/DpuA2BhW6p

— Brad Smith (@thebradsmith) October 7, 2022
Walsh, who opposed the 2016 ballot initiative to legalize marijuana in Massachusetts as mayor of Boston and also voted against a Democratic National Committee party plank to endorse the reform, said that cannabis criminalization "has been the challenge in our country for a long time, where people were convicted of a minor marijuana offense that had a record."
"I commend the president for his actions yesterday," he said. "We're going to work with [those who were pardoned] to make sure that they can get into good employment—that this is not an impediment to their ability to get into the middle class and get a good-paying job."
Biden talked about the workforce implications of cannabis convictions on Thursday, explaining how "thousands of people who were previously convicted of simple possession who may be denied employment, housing, or educational opportunities as a result" will be granted relief under his proclamation.
Separately on Friday, Department of Health and Human Services (HHS) Secretary Xavier Becerra also talked about the president's directive to agencies to conduct an administrative review of cannabis's scheduling status.
The health secretary said officials will "work as quickly as we can" to complete the analysis, which could result in a recommendation to reschedule or deschedule marijuana. Becerra said he's already spoken to Food and Drug Administation Commissioner Robert Califf about beginning the process.
At an event with Rep. Kathy Castor (D-FL) in Florida, he also said that while HHS would conduct the review in an expeditious manner alongside the Justice Department, "at the end of the day, science is what is going to take us to a solution."
.@HHSGov @SecBecerra on how fast his office and @TheJusticeDept can move on taking cannabis out of being classified as a Schedule 1 Drug: "We're going to work as quickly as we can, but at the end of the day science is what is going to take us to a solution." pic.twitter.com/qZD0zow2Eh

— Mitch Perry (@MitchPerry18) October 7, 2022
He also said in Thursday—in a tweet posted at precisely 4:20 PM ET—that he was "looking forward to working with Attorney General Garland to answer [Biden's] call to action to review how marijuana is scheduled under federal law."
DOJ, for its part, "will expeditiously administer the President's proclamation, which pardons individuals who engaged in simple possession of marijuana, restoring political, civil, and other rights to those convicted of that offense," a department spokesperson said on Thursday.
"In coming days, the Office of the Pardon Attorney will begin implementing a process to provide impacted individuals with certificates of pardon," they said.
White House Office of National Drug Control Policy Director Rahul Gupta separately praised the president's move on Thursday, saying it's "clear that our current marijuana laws have not worked, and that we need a new approach."
The supportive comments from the agency officials signal that the administration is serious about following through on the significant reform that was announced with just about a month until Election Day.
Cabinet members are hardly the only ones who are getting behind the presidential move.
An ever-growing number of lawmakers, state officials and advocates have widely commended Biden for taking the action. And governors across the U.S. are actively weighing in on the president's call for state-level relief for people with low-level cannabis convictions.
A poll released on Friday found that a majority of Americans are in favor of Biden's pardon proclamation, and most also want to see their own governors follow suit with state-level cannabis relief.
New York Lawmakers File Amended Psychedelics Legalization Bill, With New Regulations And Protections
Photo courtesy of Chris Wallis // Side Pocket Images.