California Governor Vetoes Bill On Safe Drug Consumption Sites Despite Longtime Support For Harm Reduction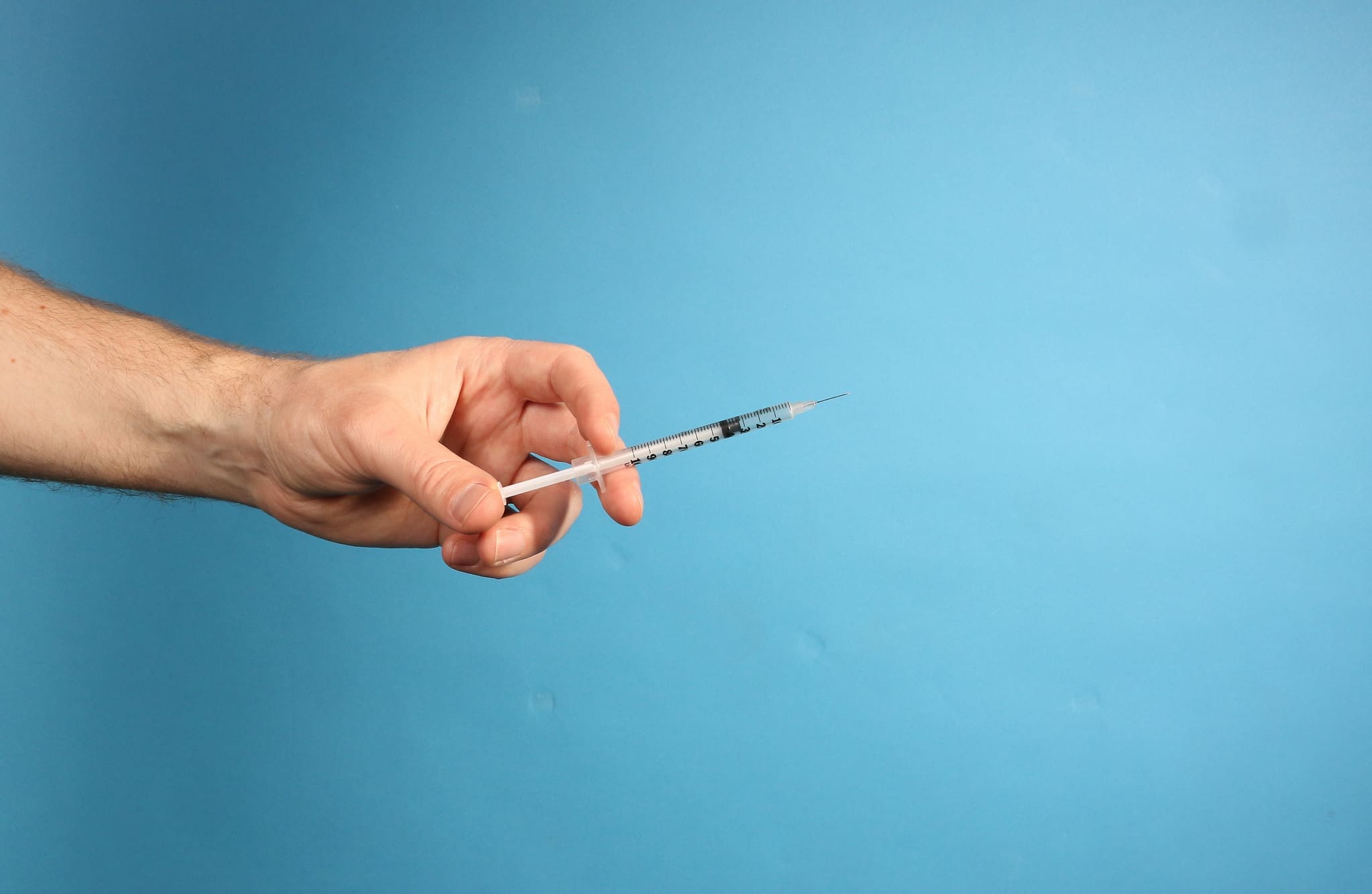 California Gov. Gavin Newsom (D) on Monday vetoed a bill to create a pilot program for safe drug consumption sites in major cities across the state—a decision viewed as a setback to the harm reduction movement that contradicts the governor's progressive drug policy reform record.
There was an open question about what Newsom would do with the harm reduction legislation from Sen. Scott Wiener (D), with recent reports signaling that he was undecided and concerned that signing it would be politically damaging as he considers a potential presidential run.
That's despite the fact that polling has found that a bipartisan majority of Americans support opening facilities where people could use currently illicit substances in a medically supervised environment to mitigate overdose deaths and provide people with treatment resources. That includes a plurality of support from Republicans.
But on Monday, Newsom made his choice, declining to bring the innovative harm reduction approach to California, much to the chagrin of advocates nationwide who have been closely following the legislation.
"I have long supported the cutting edge of harm reduction strategies," Newsom said in a veto message. "However, I am acutely concerned about the operations of safe injection sites without strong, engaged local leadership and well-documented, vetted, and thoughtful operational and sustainability plans."
"The unlimited number of safe injection sites that this bill would authorize—facilities which could exist well into the later part of this decade—could induce a world of unintended consequences," he wrote. "It is possible that these sites would help improve the safety and health of our urban areas, but if done without a strong plan, they could work against this purpose."
Newsom said he would instruct the state secretary of health and human services to "convene city and county officials to discuss minimum standards and best practices for safe and sustainable overdose prevention programs" and that he remains "open to this discussion when those local officials come back to the Legislature with recommendations for a truly limited pilot program—with comprehensive plans for siting, operations, community partnerships, and fiscal sustainability that demonstrate how these programs will be run safely and effectively."
The bill would have authorized San Francisco, Los Angeles, Los Angeles County and Oakland to open overdose prevention sites under an initial pilot program, lasting through January 1, 2028.
As lieutenant governor in 2018, Newsom said he was "very, very open" to the "novel strategy"—unlike his predecessor Gov. Jerry Brown (D) who vetoed a bill to authorize the city to launch a safe consumption site pilot program.
But on Monday, Newsom said that potential "unintended consequences in cities like Los Angeles, San Francisco, and Oakland cannot be taken lightly."
"Worsening drug consumption challenges in these areas is not a risk we can take," he wrote.
Wiener called the governor's move "tragic" and "a huge lost opportunity."
"These sites are proven to save lives and connect people to treatment," he said. "Sad day for CA's fight against overdose deaths."
Gov. Newsom vetoed our legislation to authorize SF, Oakland & LA to implement safe consumption sites.

The veto is tragic & a huge lost opportunity. These sites are proven to save lives & connect people to treatment. Sad day for CA's fight against overdose deaths.

My statement: pic.twitter.com/YYrnZTlEss

— Senator Scott Wiener (@Scott_Wiener) August 22, 2022
"SB 57 is not a radical bill by any stretch of the imagination. It simply gives permission to cities—each of which has requested that permission—to pilot safe consumption sites to save lives and get people into treatment," he said.
"We don't need additional studies or working groups to determine whether safe consumption sites are effective. We know from decades of experience and numerous peer-reviewed scientific studies that they work," the senator argued. "Safe consumption sites have been in operation around the world for approximately 30 years, with great success and literally zero overdose deaths. These sites are a proven strategy to reduce overdose deaths, pressure on emergency rooms, and public drug use, while expanding access to drug treatment."
Under the bill, jurisdictions that chose to participate in the pilot program would have also needed to choose a single entity that they would have funded to conduct a peer-reviewed study of the efficacy and community impacts of authorizing the harm reduction centers statewide.
California Republican lawmakers made their opposition to the proposal clear, urging voters to contact the governor's office and stand against the legislation.
🚨 URGENT CALL TO ACTION 🚨

Gov. Newsom must sign or VETO SB 57 TODAY.

📞 Call: (916) 445-2841

Tell the gov. to REJECT this dangerous bill! pic.twitter.com/BxojiHOBHJ

— CA Senate Republican Caucus (@SenateRepCaucus) August 22, 2022
Assembly Minority Leader James Gallagher (R) sent a letter to Newsom earlier this month, telling him to veto the bill. He said in a press release that he was "amazed" that he needed to make the point that "enabling the behavior of drug addicts is a bad thing."
"Democrats have given up on governing, so they are actively promoting crime instead," Gallagher said. "When he was in office, former Governor Jerry Brown vetoed this terrible bill and I urge Governor Newsom to do the same to protect all Californians."
Assembly Republican Leader @J_GallagherAD3's letter urging Governor Newsom to Veto Open Air Drug Market Bill: https://t.co/tvezdUuzYW

— California Assembly Republicans (@AsmRepublicans) August 22, 2022
The measure's sponsor, Wiener, also championed a bill to legalize psychedelics possession in California that cleared the Senate and several Assembly committees. But he shelved it this month after a final committee gutted the main components, leaving just a study component.
When it comes to safe consumption sites, Rhode Island Gov. Dan McKee (D) signed a similar harm reduction bill last year. And the the first sanctioned overdose prevention sites in the U.S. opened in New York City late last year, with local health officials affirming that the programs are saving lives.
New York City Mayor Eric Adams (D), a retired police officer known for his law-and-order ideology, has since proposed keeping the sites open for 24-hours after seeing both the demand for the services and the overdose prevention efficacy.
"That speaks volumes because he knows that these sites have been very successful in New York City in the nearly one year that they've been in effect," Wiener told Marijuana Moment in a recent interview. "Whatever the controversy, this is an idea that a lot of different people can get behind."
A study published by the American Medical Association (AMA) last month found that the those safe consumption drug sites have, in fact, decreased overdose risk, steered people away from using in public and provided other ancillary health services to people who use currently illicit substances.
The research letter, published in AMA's Journal of the American Medical Association, looked at data the New York City data over the course of two months. It found that trained staff at the sites intervened in 125 instances to mitigate overdose risk, administering naloxone and oxygen and providing other services to prevent deaths.
While New York is allowing the harm reduction centers to operate, federal statute has been interpreted as barring such facilities, and the Justice Department is actively in litigation that started during the Trump administration over a Philadelphia-based non-profit organization's attempt to open a safe consumption site.
However, the White House drug czar recently said that the Biden administration is reviewing broader drug policy harm reduction proposals, including the authorization of supervised consumption sites—and he went so far as to suggest possible decriminalization.
—
Marijuana Moment is tracking more than 1,500 cannabis, psychedelics and drug policy bills in state legislatures and Congress this year. Patreon supporters pledging at least $25/month get access to our interactive maps, charts and hearing calendar so they don't miss any developments.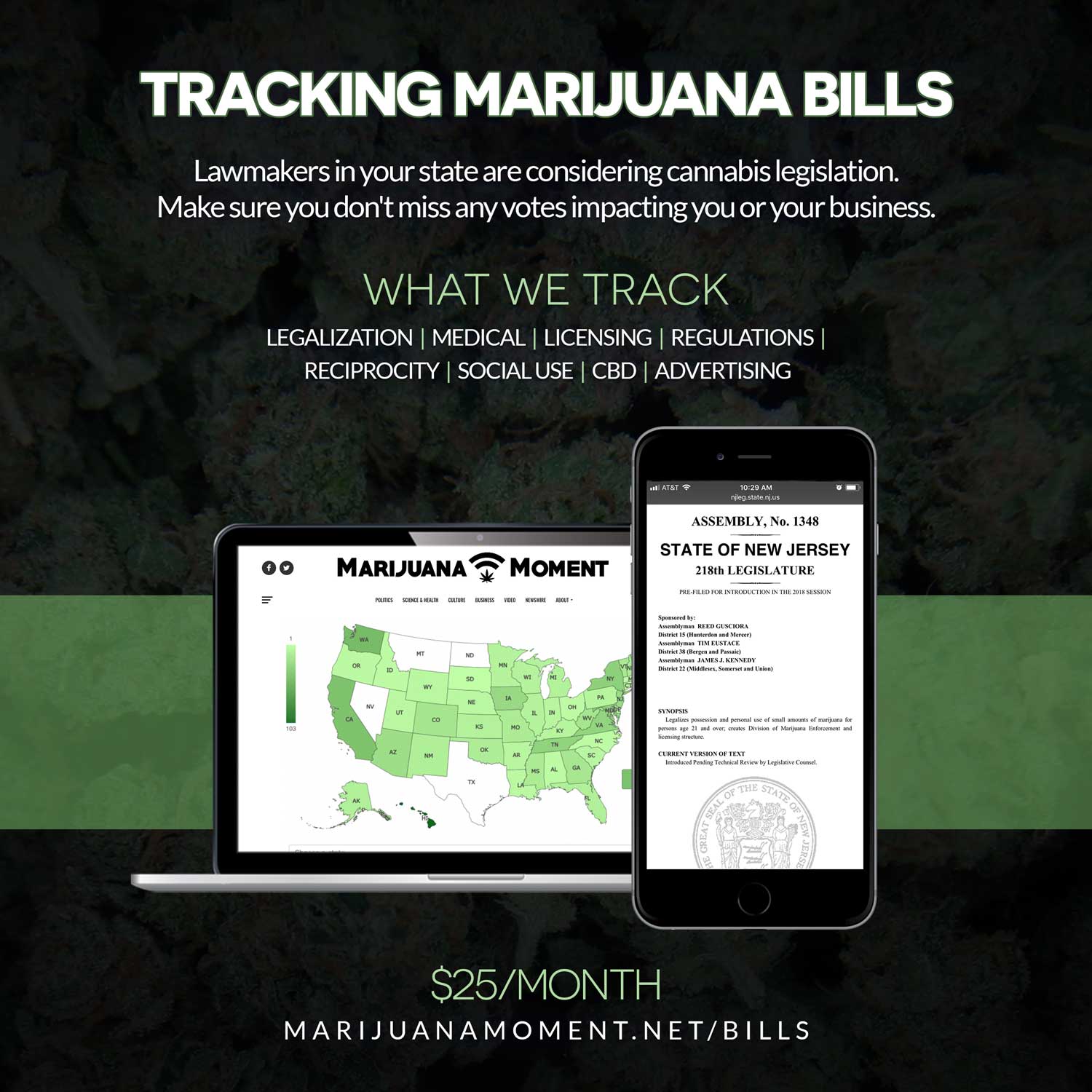 Learn more about our marijuana bill tracker and become a supporter on Patreon to get access.
—
While the Biden administration is still investigating the clinical efficacy of such facilities, Office of National Drug Control Policy (ONDCP) Director Rahul Gupta said that the proposal to lift the existing federal ban is on the table.
DOJ said in February that it is actively "evaluating supervised consumption sites, including discussions with state and local regulators about appropriate guardrails for such sites, as part of an overall approach to harm reduction and public safety."
In October, the Supreme Court rejected a request to hear a case on the legality of establishing the Safehouse facilities, but the case is still before a lower federal court. Safehouse plaintiffs say that they've had "productive" conversations with DOJ in recent months, which is part of the reason why they've mutually agreed to extend the deadline for a federal response in the case several times.
The National Institutes of Health (NIH) put out a pair of requests for applications (RFAs) in December for an effort that will provide funding for efforts to investigate how that and other harm reduction policies could help address the drug crisis.
Gupta previously said that it's critical to explore "any and every option" to reduce overdose deaths, and that could include allowing safe consumption sites for illegal substances if the evidence supports their efficacy.
The secretary of the U.S. Department of Health and Human Services (HHS), Xavier Becerra, has also signaled that the Biden administration would not move to block the establishment safe injection sites, stressing that "we are literally trying to give users a lifeline."
But a department spokesperson later walked those remarks back, stating that "HHS does not have a position on supervised consumption sites" and the "issue is a matter of ongoing litigation." In any case, it would be up to DOJ to decide whether to pursue operators of the facilities under the Controlled Substances Act.
When Becerra served as California attorney general he signed onto a brief with counterparts from other states when the Safehouse case was before a federal appeals court.
"The opioid epidemic has devastated communities throughout our nation. Safe injection sites aim to increase public health and safety by providing comprehensive services to victims of the opioid epidemic, while reducing the public nuisance of drug use in public spaces," he said at the time. "Safe injection sites like Safehouse are an innovative tool to combat the opioid epidemic and drug dependency while reducing overdose death and transmission of diseases. California has always been a trailblazer, and we're committed to doing what it takes to keep our communities healthy and safe."
Meanwhile, a New York Assembly committee also advanced a bill in May to establish a statewide safe consumption site program, allowing regulators to authorize facilities where people could use currently illicit drugs in a medically supervised environment.
In a setback for advocates, however, Vermont's governor vetoed a bill in June that would have simply created a working group tasked with crafting a plan to open safe consumption sites.
Mormon Bishop And Former GOP Utah Rep. Champions Ayahuasca After Faith-Affirming Psychedelic Experience
Photo courtesy of Jernej Furman.