Biden Selects White House Drug Czar Who Helped Implement State Marijuana Program And Touted Medical Benefits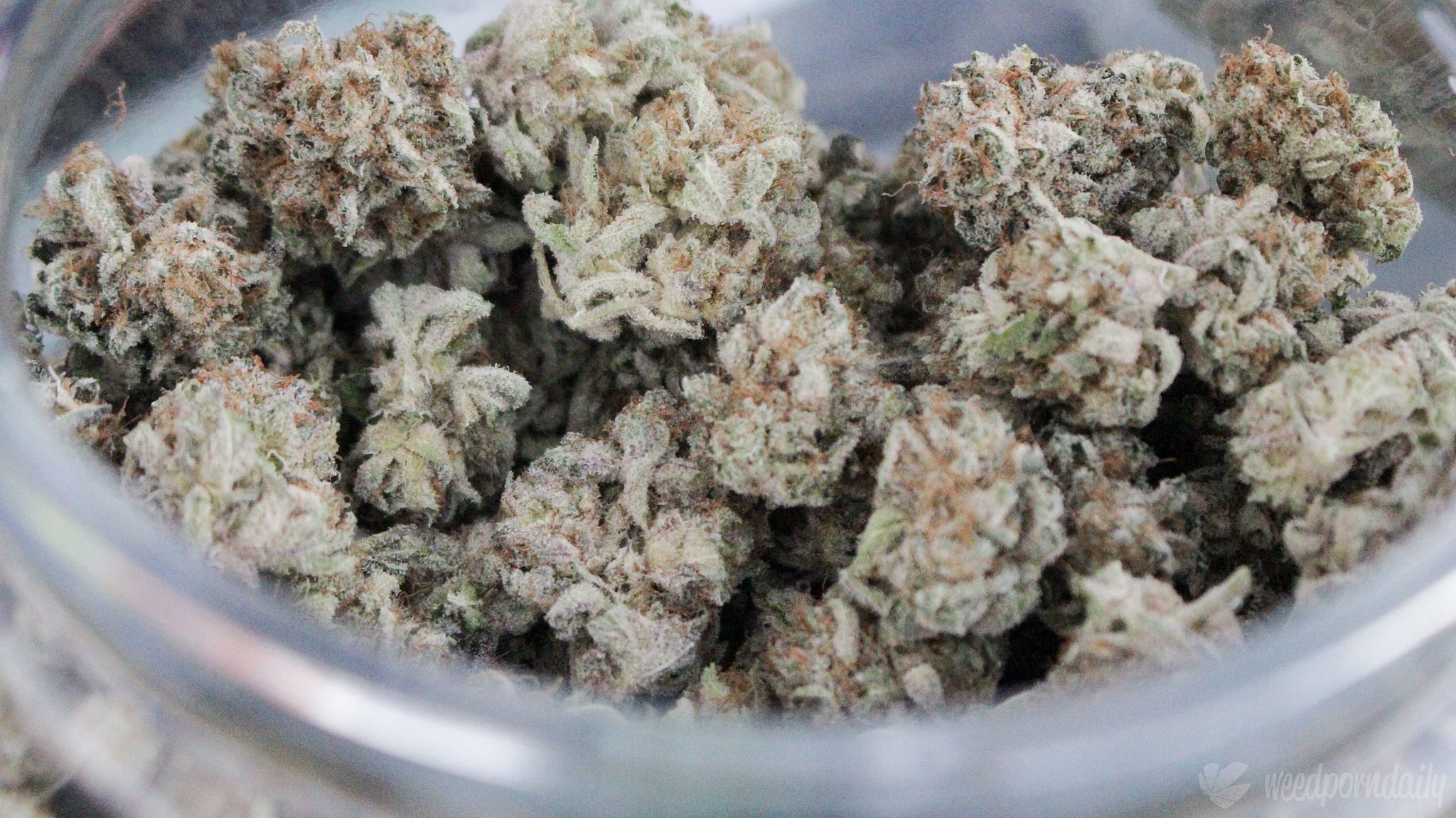 President Joe Biden nominated a White House drug czar who previously played a key role in overseeing the implementation and expansion of a state medical marijuana program. The official, whose confirmation is now pending by the Senate, has also publicly recognized both the therapeutic and economic potential of cannabis reform.
Rahul Gupta, the former chair of the West Virginia Medical Cannabis Advisory Board who also served as the lead on drug policy in Biden's presidential transition team, is being selected to head the Office of National Drug Control Policy (ONDCP).
The ONDCP director, commonly known as "drug czar," is explicitly required under statute to oppose efforts to legalize currently controlled substances.
Having someone fill that role who has repeatedly touted the medical value of marijuana—saying, for example, that it can "help citizens suffering from debilitating diseases like cancer"—and who has worked to institute a state-legal cannabis program that authorizes people to carry out activities that are in contravention of federal law is a departure from the norm for White House drug czars.
The Biden administration touted that fact that Gupta is a medical doctor and argued he can uniquely help lead the nation's drug policy efforts amidst an overdose crisis.
"President Biden's nomination of Dr. Rahul Gupta to be the first physician ever to lead the White House Office of National Drug Control Policy is another historic step in the Administration's efforts to turn the tide of our nation's addiction and overdose epidemic," the White House told the Washington Post, which first reported on the impending nomination earlier on Tuesday. "Dr. Gupta brings firsthand experience as a medical doctor and public health official using evidence-based strategies to address the overdose epidemic in West Virginia. We hope he will be confirmed by the Senate soon."
The drug policy publication Filter first reported in March that Gupta was the leading candidate for the ONDCP nomination.
Despite his warmness to medical cannabis, harm reduction advocates have been quick to criticize Gupta's broader record, pointing out that, during his time as commissioner for the West Virginia Department of Health and Human Resources (DHHR) Bureau for Public Health, he oversaw the decertification of a syringe access program that was designed to mitigate the spread of diseases like HIV and offer resources to people with substance misuse disorders.
Prohibitionists had held out hope that the president would select someone whose views more closely align with their own, such as former Rep. Patrick Kennedy (D-RI), a cofounder of anti-legalization organization Smart Approaches To Marijuana (SAM), who had personally lobbied for the nomination.
Even so, they're optimistic about Gupta and feel he will maintain the status quo, regardless of his state record on cannabis.
"Rahul has a strong public health background, but he also knows how to work with law enforcement and other stakeholders," Kevin Sabet, president of SAM, said in response to news of the nomination. "He has a record of convening different constituencies, which will serve him well in this role. It's a strong selection."
A spokesperson for the group added in a comment to Marijuana Moment that they "fully expect him to share the President's opposition to legalization."
Gupta's views on adult-use legalization are not clear, but he was proactive in promoting patient access to medical cannabis before leaving the state government to join the nonprofit March of Dimes, which is focused on public health issues related to mothers and children.
Rusty Williams, who served as a patient advocate on the West Virginia medical marijuana board alongside Gupta, told Marijuana Moment in an earlier interview that he once had a personal conversation with the official about the origins of marijuana prohibition. He said that the then-chair broached the topic of why marijuana was criminalized in the first place, and then agreed that federal officials intended to use prohibition as a tool to oppress communities of color.
Gupta was "willing to make things happen a year early," Williams said at the time, referring to the issuance of the board's report on the state medical cannabis program. "I was encouraged with the conversation that he and I had about the roots of prohibition."
In 2018, the West Virginia medical marijuana board released a report that included series of recommendations on the state program. Led by Gupta, the body advised that patients should have access to marijuana in flower form for "administration by vaporization or nebulization"—something that was not initially allowed in the program as approved by lawmakers.
When it comes to smoking that raw plant material, Gupta noted, that patients "can combust themselves if they want, but that's not what we're advocating or recommending."
The report also called for the removal of "limitations on the number of permits the Bureau for Public Health may issue for growers, processors, and dispensaries," as well as the removal of "the limitation that a grower or processor may not also be a dispensary to permit the vertical integration of growers, processors and dispensaries."
When medical marijuana legalization was approved by the West Virginia legislature in 2017, Gupta said that, like most people, he was "surprised."
"It's an understatement," he said at the time. "However, what we have in front of us today is a law as it stands in an attempt to compassionately address a number of disorders with chronic pain at the heart of it."
When members of the state medical cannabis advisory board were appointed, the official said the panel will help facilitate "a transparent and accountable process critical to ensuring a comprehensive system that will help citizens suffering from debilitating diseases like cancer."
"I am fully committed to making this particular piece of legislation successful," he said of the medical marijuana legalization bill. "This bill was put together very quickly and, obviously, no bill is perfect. We certainly discussed the shortcomings, but that doesn't mean the program won't be successful and be on track."
"We want to do it because lives are at stake. They are depending on the program to be successful," he added. "Many people are in chronic pain. We want to take on that challenge."
Gupta said that the board had received feedback from a range of stakeholders interested in the implementation of the cannabis program, but they'd also "received calls from people who are suffering who want to have some sort of relief. They are asking when they can get their patient ID card and go to their doctors to get certification."
"The human side of it—you can't ignore that piece," he also said. "Science explains some of it, but not all of it." He went on to say that there is a potential economic benefit to legalize for medical use, noting that "rarely are there policies enacted that are win-win," and if done right, "you can actually get a true win-win on this."
But Gupta isn't necessarily a fan of marijuana use for everyone. In 2019, he teamed up with then-Surgeon General Jerome Adams on a public education campaign meant to warn against the use of cannabis during pregnancy and adolescence.
"March of Dimes applauds today's release of the US Surgeon General's Advisory on the dangers of marijuana use during pregnancy for both mom and baby," he said. "The evidence clearly shows that no amount of marijuana has been proven safe to use during pregnancy or while breastfeeding. Unfortunately, this message is not resonating with all expecting women and maternity care providers, and marijuana use among pregnant women has doubled between 2002 and 2017."
Gupta has also periodically posted on social media about marijuana policy developments, such as the enactment of regulations for Colorado's marijuana program and a 2010 report that more teens were smoking cannabis than tobacco.
Colorado Signs Marijuana Regulations Into Law http://t.co/AfEnPDD9tK via @rttnews

— Rahul Gupta, MD, MPH, MBA (@DrGuptaMD) May 29, 2013
More teens smoke marijuana than cigarettes http://usat.ly/frkZ7N

— Rahul Gupta, MD, MPH, MBA (@DrGuptaMD) December 15, 2010
Part of the reason that advocates are monitoring each of Biden's nominations is because skepticism prevails about how his administration will approach cannabis policy considering that the president remains opposed to legalization, and so each development sheds light on what to expect in the coming years.
Attorney General Merrick Garland made clear during his oral and written testimony before the Senate, for example, that he does not feel the Justice Department should use its resources to go after people acting in compliance with state marijuana laws. He reiterated the point in May.
Nearly 88,000 New Jersey Marijuana Cases Vacated Or Dismissed This Month Following Decriminalization Implementation
Photo courtesy of WeedPornDaily.